From Japanese encephalitis to typhoid and cholera, Passport Health offers a wide-variety of travel vaccination options. Vaccines are kept in-stock, helping you avoid making a second trip.
This vaccine is recommended for travel to many popular destination and even required for entry to some countries. All Passport Health clinics in Colorado are registered yellow fever immunization centers with the CDC and the Colorado Department of Public Health and Environment (CDPHE).
Mosquito-borne diseases are a serious threat in many parts of the world. Consult with your travel health specialist about malaria medication and the right mosquito repellent for your trip.
Details & Directions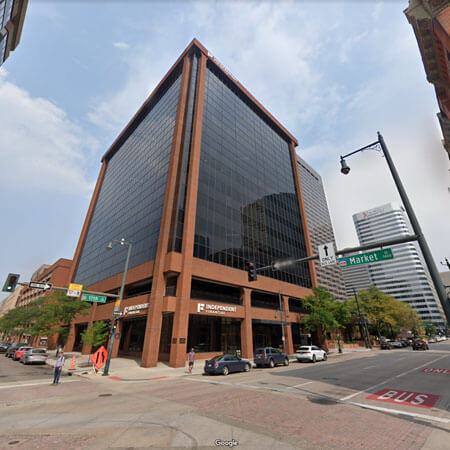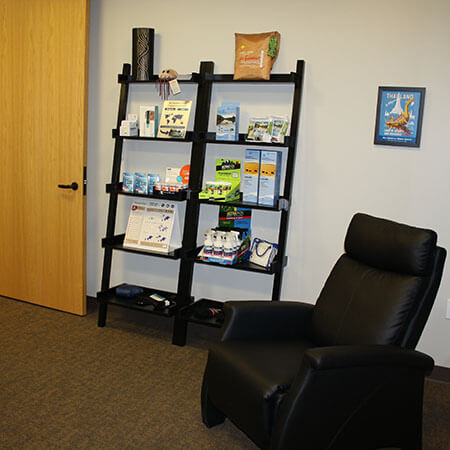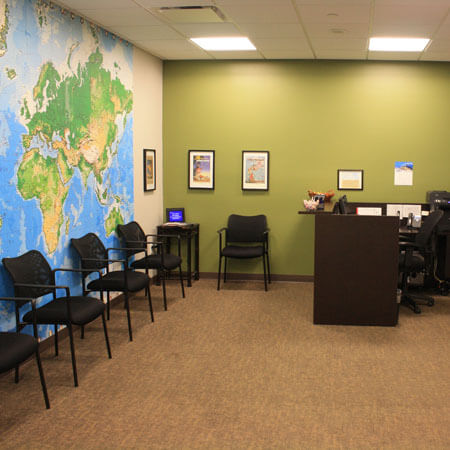 Passport Health's Lower Downtown (LoDo) Denver Office is conveniently located at the intersection of 17th and Market Streets in the Independent Financial Building. We're just 3 blocks South of Union Station and the transportation hub of Denver.
Schedule an appointment today by booking online or calling .
Schedule Your Appointment Today
Customer Reviews
"

Wonderful experience

"

"Patient and thorough Very friendly and kind I felt like I was in good hands"
"

Great experience

"

"I was very pleased with the service received. The person was extremely knowledgeable and helpful with all the details of our preventive health info for my trip. I would not hesitate to return again if needed."
"

Efficient and Cordial

"

"The visit was well organized and within minutes, I completed my flight of immunizations. All details were checked, and tips on after care were covered, along with confirming the follow-up visit for the last set of shots."
"

Very thorough

"

"The clinic was very professional, informed and prepared with information for my appointment. Filling out my medical history was a big help to zero on the information specially recommend for me. I was extremely happy with my visit and feel ready for my trip to the Philippines."
"

Excellent travel clinic

"

"The facility is clean, the nurse is knowledgeable and welcomes questions or concerns. She answers questions thoroughly. A detailed travel & health history is done prior to vaccine recommendations."
"

Nurse is amazing!

"

"So glad to be helped by someone that has a background and thorough skill in what she does. Put me at ease with her knowledge and her being so personable. She has great recommendations and I will definitely recommend her to anyone looking for shots when they travel!"