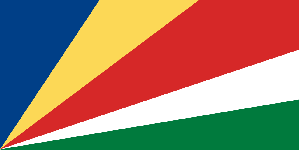 Travel Vaccines and Advice for Seychelles
Seychelles is made up of 115 islands located in the Indian Ocean off of East Africa. The country is known for its spectacular beaches made of white sand and bright blue waters.
There are lavish resorts and family-run guesthouses that allow visitors to watch sunsets over rolling hills. For those who love wildlife, Seychelles is a gold mind. Travelers will find sea turtles, tropical birds and coral reefs filled with colorful fish and sharks.
Do I Need Vaccines for Seychelles?
Yes, some vaccines are recommended or required for Seychelles. The CDC and WHO recommend the following vaccinations for Seychelles: hepatitis A, hepatitis B, typhoid, yellow fever, rabies, meningitis, polio, measles, mumps and rubella (MMR), Tdap (tetanus, diphtheria and pertussis), chickenpox, shingles, pneumonia and influenza.
COVID-19 vaccination is recommended for travel to all regions, both foreign and domestic. Check with your local Passport Health clinic if immunization is offered in your area.
See the bullets below to learn more about some of these key immunizations:
See the tables below for more information:
Recommended Travel Vaccinations for Seychelles

VACCINE
HOW DISEASE SPREADS
DETAILS

COVID-19
Airborne & Direct Contact
Recommended for all unvaccinated individuals who qualify for vaccination
Hepatitis A
Food & Water
Recommended for most travelers
Hepatitis B
Blood & Body Fluids
Accelerated schedule available
Typhoid
Food & Water
Shot lasts 2 years. Oral vaccine lasts 5 years, must be able to swallow pills. Oral doses must be kept in refrigerator.
Yellow Fever
Mosquito
Required if traveling from a country with risk of yellow fever transmission.
Rabies
Saliva of Infected Animals
Vaccine recommended for long-term travelers and those who may come in contact with animals.
Polio
Food & Water
Required if arriving from a region with polio transmission. Considered a routine vaccination for most travel itineraries. Single adult booster recommended.
Routine Vaccinations for Seychelles

VACCINE
HOW DISEASE SPREADS
DETAILS

Measles Mumps Rubella (MMR)
Various Vectors
Given to anyone unvaccinated and/or born after 1957. One time adult booster recommended.
TDAP (Tetanus, Diphtheria & Pertussis)
Wounds & Airborne
Only one adult booster of pertussis required.
Chickenpox
Direct Contact & Airborne
Given to those unvaccinated that did not have chickenpox.
Shingles
Direct Contact
Vaccine can still be given if you have had shingles.
Pneumonia
Airborne
Two vaccines given separately. All 65+ or immunocompromised should receive both.
Influenza
Airborne
Vaccine components change annually.
Meningitis
Airborne & Direct Contact
Given to anyone unvaccinated or at an increased risk, especially students.
A vaccination against hepatitis A is recommended for trips to most destinations, including Seychelles. Every visitor should have received at least the first vaccine prior to traveling.
Dengue and chikungunya are present in Seychelles. Make sure to have and use repellents and netting, even in urban areas.
Visit our vaccinations page to learn more. Travel safely with Passport Health and schedule your appointment today by calling or book online now.
Do I Need a Passport or Visa for Seychelles?
Travelers visiting Seychelles must have a valid passport for duration of their stay. Proof of onward travel is required for entry. Visitors permits are granted upon arrival, but obtaining a visa before your trip is recommended.
Seychelles Entry Requirements

Do I Need A…
For My Trip to Seychelles?

Passport
Tourist Visa
Business Visa
Vaccinations
Sources: Embassy of Seychelles and U.S. State Department
What is the Climate Like in Seychelles?
Seychelles is a tropical country with warm temperatures throughout the year. The weather is divided into two seasons: rainy season and dry season. The rainy season goes from November to April, while the dry season runs from May to October.
The most famous tourist destinations in Seychelles are Mahe, Praslin and La Digue islands. All three islands have similar weather with temperatures ranging from 75 to 85 degrees. During the rainy season, there may be occasional downpours and thunderstorms. But, the dry season has less humidity and cooler temperatures. Visitors should be ready for high humidity and possible rain showers during the rainy season.
Seychelles is a great place to visit all year round because of its pleasant and warm weather.
How Safe is Seychelles?
Seychelles is a pretty safe place to travel, but it's still important to be careful. Here are some tips to stay safe:
Pay attention to what's happening around you and be careful in new places.
Don't go to dark or isolated places by yourself at night.
Keep your important things safe and don't carry too much cash or wear expensive jewelry.
Respect the people and customs of Seychelles and don't do anything that's against the law.
Use reliable transportation like taxis or car rentals instead of hitchhiking or getting in unmarked cars.
Stay up-to-date with what's going on in the area and be aware of any dangers.
Wear sunscreen and drink lots of water because Seychelles is hot and sunny.
Remember to always be careful and aware of your surroundings to have a fun and safe trip to Seychelles!
Exploring Mahe Island
Avoid an Embarrassing Stop
Mahe Island is the biggest island in Seychelles and a popular tourist destination. People go there for many reasons, like relaxing on its beautiful beaches, trying delicious Creole cuisine, and learning about the island's history and culture. Visitors can also explore the island's nature and wildlife, including the rare and endemic Seychelles Black Parrot.
There are many places to shop for souvenirs like handmade crafts, jewelry, and spices. Mahe Island is also a great place for water sports like snorkeling, diving, and surfing. The Morne Seychellois National Park covers almost 20% of the island and offers hiking trails, waterfalls, and amazing views.
Mahe Island has something for everyone, and it is a great place to visit to experience Seychelles' unique beauty and culture.
What Should I Take to Seychelles?
Seychelles is a beautiful island nation with a tropical climate, and to have a comfortable and enjoyable trip, it is important to pack some essential items.
You should pack lightweight, breathable clothing like shorts, t-shirts, and swimwear. You will also need sunscreen and sunglasses to protect yourself from the intense sun, and insect repellent to prevent mosquito bites. Seychelles offers many outdoor activities like hiking and exploring, so pack comfortable shoes that you can wear for extended periods. Don't forget to bring a camera to capture all the beautiful scenery.
Seychelles uses a different plug type, so you will need to bring a travel adapter to charge your devices. If you take any medications, pack enough for your entire trip and bring a copy of the prescription. Don't forget your travel documents like your passport, visa (if necessary), and any other important travel documents. Pack light, stay comfortable, and have a great trip!
U.S. Embassy to Seychelles
When traveling it is very helpful to find out exactly where the U.S. embassy or consulates are located. Keep the address written down in case you have a legal problem, you lose your passport, or you want to report a crime. Be sure to keep a copy of your passport with you in case you lose the original.
While there is no embassy on Seychelles, there is an embassy on Mauritius that serves both nations.
U.S. Embassy Port Louis
4th Floor, Rogers House
John Kennedy Avenue
Port Louis, Republic of Mauritius
Phone: (230) 202-4400
If you're planning to travel to Seychelles, it's a good idea to check out the embassy's website for more information about the services they offer.
Stay safe abroad with Passport Health. Call or book online now and start traveling safely today!
Customer Reviews
Passport Health – Travel Vaccines for Seychelles

Overall rating: 5 stars – 3 reviews

"

Fast and Easy

"

"My 16 year-old daughter is traveling with a missions ministry group to Seychelles. I had so many concerns regarding outbreaks, shots needed, supplies, what to take etc. The ministry she is traveling is excellent, but I wanted to know what SHE needed. The Passport Health Nurse was professional, friendly and so reassuring. When I made the appointment we were told exactly what was needed so when we arrived, Passport Health was ready for us with comprehensive information and a packet all ready specifically for my daughter. She received the shots, prescriptions, information in a great handout form to take with us as well as additional items were available for sale. Most important and all my concerns were addressed. When we left about 30 minutes later we both agreed, "that was fast and EASY"."

"

Efficient and thorough

"

"The nurse was very prepared with the list of shots we needed. She even prepared a booklet for us on things-to-know about traveling to Seychelles. The appointment was on time and efficient. We was able up answer all put questions and was knowledgeable about about travel destination."

"

A Pleasant Experience

"

"I have nothing but praise for the R.N. and her thoroughness. I've lived overseas half my life, and felt well prepared for my two-week visit to Seychelles."

On This Page:
Do I Need Vaccines for Seychelles?
Do I Need a Passport or Visa for Seychelles?
What is the Climate Like in Seychelles?
How Safe Is Seychelles?
Exploring Mahe Island
What Should I Take to Seychelles?
U.S. Embassy to Seychelles