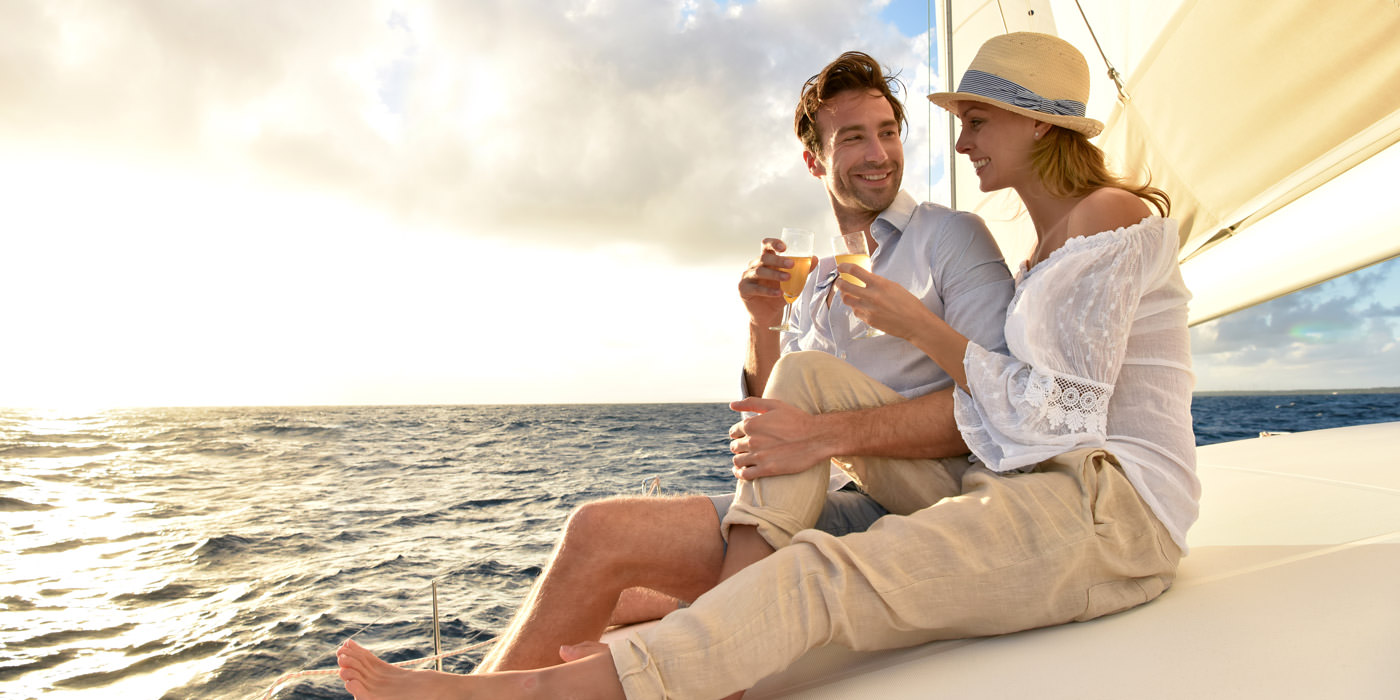 Motion Sickness
What Is Motion Sickness?
Motion sickness can severely upset your travel plans! This health issue can be very disruptive not just to travel but to life in general; therefore, it is crucial to understand what motion sickness is and how to prevent it.
Motion sickness is the feeling you get when the motion you sense with your inner ear is different from the motion you visualize. It is caused by the mixed signals that are sent to the brain from the inner ear and eyes in such situations. When the signals that tell your brain where your body is in space get confused, motion sickness tends to result. For example, if you are reading in the backseat of a car, your inner ear and skin receptors will feel the motion of the car. Your eyes, however, are focused on the page of the book you are reading. Since your eyes are not seeing the forward motion, motion sickness could result.
Anyone who is traveling could be at risk for motion sickness. Other factors that exacerbate motion sickness include traveling on a boat, general anxiety about travel, and the inability to see out of a window.
Motion Sickness Symptoms and Signs
Motion sickness typically begins with a feeling of uneasiness that then progresses to cold sweats and dizziness. Some motion sickness sufferers may become pale and experience headache and fatigue. These initial symptoms are usually followed by nausea and vomiting.
Motion sickness does not typically require immediate medical attention, unless a person becomes dehydrated from persistent vomiting. For most sufferers, the symptoms of motion sickness slowly decrease and then disappear as soon as or very shortly after the motion stops.
Motion Sickness Medication: Transderm Scōp®
The best way to deal with motion sickness is to prevent it entirely. Transderm Scōp®, an easy to apply, dime-sized patch, is clinically proven to help prevent the nausea and vomiting associated with motion sickness.
In addition to being easy to use, Transderm Scōp® is excellent for preventing motion sickness because:
It is the #1 doctor recommended prescription brand for motion sickness prevention.
5 out of 6 users report no drowsiness.*
One patch prevents motion sickness for up to 72 hours.
It is extremely easy to use.
Simply apply the small patch to the skin behind the ear at least four hours before motion will start.
Transderm Scōp® takes the worry out of travel.
Motion Sickness Prevention Tips
In the majority of cases, the best way to prevent motion sickness is by using properly prescribed motion sickness medication before motion that could make a person feel ill starts. However, these motion sickness prevention tips may help minimize symptoms as well:
Using visual fixation (for example, watching the distant horizon on a rocking boat or sitting in the driver's seat and looking ahead while in a motor vehicle)
Choosing a seat where motion is felt least (such as the front seat of a car, a seat over the wings in an airplane, or the forward/ middle cabin or upper deck of a ship)
Keeping the head and body as still as possible
Sitting face forward and in a reclining position
Not reading
Sleeping
Getting fresh air by opening a window, opening an air vent, or going to a ship's top deck
Not drinking alcoholic beverages (because it can aggravate nausea)
Eating small amounts of low-fat, bland, starchy foods and not eating strong-smelling or strong-tasting foods
Avoiding food and drink on short airplane trips, especially on small airplanes
Possibly, not smoking
Transderm Scōp® is available at Passport Health locations nationwide. Make sure motion sickness prevention is a part of your pre-travel health plan!
Customer Reviews
Passport Health – Motion Sickness Prevention
Overall rating: 5 stars – 2 reviews
"

Great Clinic

"

"I call for the first time and I needed a vaccine and something for motion sickness. The person on the phone was very nice and to give a appointament for shot in the same day. I will be going overseas. The doctor was good, the best."
"

Fast and thorough service

"

"Nurse gave all the information about vaccines, side effects and which ones were recommended for travel. Even provided motion sickness pills. Good experience."
---
*Based on clinical studies
Important Safety Information:
A prescription is needed. A safe and effective dose has not been established in the pediatric population. Do not use Transderm Scōp® if you have an eye problem called angle closure glaucoma, if you are allergic to any of the ingredients in Transderm Scōp® or other medicines called belladonna alkaloids. The most common side effects of using Transderm Scōp® include: dry mouth, drowsiness, disorientation (confusion), blurred vision, pharyngitis, memory trouble, dizziness, restlessness, agitation, problems urinating, skin rashes or redness, application site, burning, dry itchy, or reddened whites of the eyes, and eye pain. You should not drink alcohol while using Transderm Scōp®. lt can increase your chances of having serious side effects. You should not drive, operate heavy machinery, or do other dangerous activities until you know how Transderm Scōp® affects you. You should not use Transderm Scōp® during a Magnetic Resonance Imaging scan (MRI}. Remove Transderm Scōp® patch before undergoing an MRI; it can cause your skin to burn. You should be careful if you use Transderm Scōp® while you participate in watersports because you may feel lost or confused (disoriented). Limit contact with water while swimming and bathing because the Transderm Scōp® patch may fall off. If the patch falls off, throw it away and apply a new one on the hairless area behind your other ear. Transderm Scōp® should be used with caution in the elderly because of the increased likelihood of CNS effects, such as hallucinations, confusion and dizziness. Clinical trials of Transderm Scōp® did not include sufficient number of subjects aged 65 years and older to determine if they respond differently from younger subjects.
Sources:
"Motion Sickness." University of Maryland Medical Center. University of Maryland School of Medicine. 7 May 2013.
Beers MH, Fletcher AJ, Jones TV, Porter R, Berkwits M, Kaplan JL, eds. Dizziness and Vertigo. In: The Merck Manual—Second Home Edition [online version].Whitehouse Station, NJ: Merck & Co Inc; 2014. Revised January 2014. Available at: https://www.merckmanuals.com/home/injuries_and_poisoning /motion_sickness/motion_sickness.html. Accessed April 9, 2014.
On This Page:
What Is Motion Sickness?
Motion Sickness Symptoms and Signs
Motion Sickness Medication: Transderm Scōp®
Motion Sickness Prevention Tips