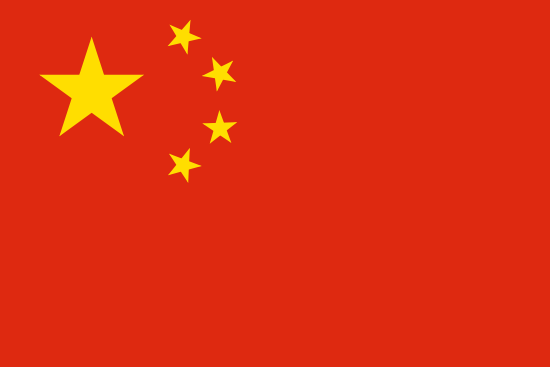 Travel Vaccines and Advice for China
China is a fascinating country full of natural wonders, rich culture, and breathtaking architecture. Located on the southeastern edge of Asia, this country is ideal for tourists wishing to experience a unique part of the Eastern world.
Do I Need Vaccines for China?
Yes, some vaccines are recommended or required for China. The CDC and WHO recommend the following vaccinations for China: hepatitis A, hepatitis B, typhoid, yellow fever, Japanese encephalitis, rabies, tickborne encephalitis, meningitis, polio, measles, mumps and rubella (MMR), Tdap (tetanus, diphtheria and pertussis), chickenpox, shingles, pneumonia and influenza.
COVID-19 vaccination is recommended for travel to all regions, both foreign and domestic. Check with your local Passport Health clinic if immunization is offered in your area.
See the bullets below to learn more about some of these key immunizations:
See the tables below for more information:
Recommended Travel Vaccinations for China

VACCINE
HOW DISEASE SPREADS
DETAILS

COVID-19
Airborne & Direct Contact
Recommended for all unvaccinated individuals who qualify for vaccination
Hepatitis A
Food & Water
Recommended for most travelers
Hepatitis B
Blood & Body Fluids
Accelerated schedule available
Typhoid
Food & Water
Shot lasts 2 years. Oral vaccine lasts 5 years, must be able to swallow pills. Oral doses must be kept in refrigerator.
Yellow Fever
Mosquito
Required if traveling from a country with risk of yellow fever transmission. Does not apply to Hong Kong or Macao.
Japanese Encephalitis
Mosquito
Recommended depending on itinerary and activities. May be given to short- and extended-stay travelers, recurrent travelers and travel to rural areas. Cases reported in all provinces except Tibet, Xinjiang and Qinghai. Most common June to October.
Rabies
Saliva of Infected Animals
High risk country. Vaccine recommended for long-term travelers and those who may come in contact with animals.
Tickborne Encephalitis
Ticks & Unpasteurized Animal Products
Vast majority of cases occur in northeast China. A limited number of cases occur in western China.
Routine Vaccinations for China

VACCINE
HOW DISEASE SPREADS
DETAILS

Measles Mumps Rubella (MMR)
Various Vectors
Given to anyone unvaccinated and/or born after 1957. One time adult booster recommended.
TDAP (Tetanus, Diphtheria & Pertussis)
Wounds & Airborne
Only one adult booster of pertussis required.
Chickenpox
Direct Contact & Airborne
Given to those unvaccinated that did not have chickenpox.
Shingles
Direct Contact
Vaccine can still be given if you have had shingles.
Pneumonia
Airborne
Two vaccines given separately. All 65+ or immunocompromised should receive both.
Influenza
Airborne
Vaccine components change annually.
Meningitis
Airborne & Direct Contact
Given to anyone unvaccinated or at an increased risk, especially students.
Polio
Food & Water
Generally considered a routine vaccination for most travel itineraries. Single adult booster recommended.
As of September 2016, health authorities have confirmed a case of avian influenza A (H7N9) in China. Travelers are advised to avoid any contact with poultry and to not consume any under-cooked poultry while traveling.
Travelers' diarrhea is a risk to travelers to all destinations, including China. Take precautions by only eating from reputable establishments and be sure to bring a travelers' diarrhea kit.
Tuberculosis is an increasing problem in China. While risks to tourists are low, there is a chance of contamination. If you think you have been exposed, seek out TB testing as soon as you return home.
As one of the largest countries in the world, China has a wide range of climates. This means various mosquito-borne diseases can thrive in different parts of the country. Be sure to bring repellents and netting. Consult with a travel health specialist to learn if antimalarials or a Japanese encephalitis vaccine are right for you. Dengue and chikungunya are also present in the country.
See our vaccinations page to learn more about these infections and vaccines. Ready to protect yourself? Book your travel health appointment today by calling or schedule online now.
What are China's Passport and Visa Requirements?
Travelers are required to have a visa and passport to enter China. A separate visa may be needed if you plan on traveling to Hong Kong.
China Entry Requirements

Do I Need A…
For My Trip to China?

Passport
Tourist Visa
Business Visa
Vaccinations
Sources: Embassy of China and U.S. State Department
For travelers entering the Tibet Autonomous Region (TAR), you must receive a special permit through a Chinese travel agent. Travelers could face fines, custody and deportation if they enter the region illegally.
There are a variety of visa options in China. Passport Health's travel document services department can help you identify which one is right for your trip.
What Is the Climate Like in China?
China's climate varies depending on the region, with some of the most popular tourist destinations having distinct weather.
Beijing has hot, humid summers and cold, dry winters. Shanghai has a subtropical climate with hot summers and cool winters. Xi'an has a temperate continental climate with hot summers and cold winters. Guilin has a subtropical monsoon climate with hot summers and mild winters.
Chengdu has a humid subtropical climate with hot summers and mild winters, and Lhasa has a high-altitude plateau climate with mild summers and cold winters.
The best time to visit these destinations depends on the specific climate of the region and the activities planned. Generally, spring and autumn are the best times to visit most of these destinations. It is advisable to check the weather forecast and pack appropriate clothing accordingly.
How Safe Is China?
China is a very safe country for travelers. In general, petty street crime is the only safety concern that travelers may come across. To avoid being a victim of these crimes, practice routine safety precautions.
China has a zero-tolerance policy on drugs. Any visitors that are caught using or in possession of drugs could face severe consequences, including the death penalty. Do not bring illicit substances to China or buy them while visiting the country.
If trekking to isolated or lesser populated places, be sure to travel in a group. This will reduce the risk of safety threats brought on by criminals. As an extra precaution, always leave the itinerary, mobile number, and the estimated time of return with a third party.
How to Travel While in China
Due to the high population of people in China, traveling may be more difficult than expected. Traffic is unregulated and chaotic, causing high rates of automobile accidents.
Take one of the many methods of public transportation to get around. These include subways, trains, and buses, which have positive safety records.
When traveling long distances through China, a safe and low-cost option is the train service. Schedules and availability can change, be sure to plan your trip ahead of time.
What To See When Visiting Beijing
Avoid an Embarrassing Stop
Beijing is a popular tourist destination for its rich history and cultural significance. Beijing has some of the most popular sights including the Great Wall of China, the Forbidden City and the Temple of Heaven.
The Great Wall of China, a UNESCO World Heritage Site, is a must-visit for anyone visiting Beijing. This iconic wall spans over 13,000 miles and is an impressive engineering feat. Tourists can explore different sections of the wall, including the Badaling and Mutianyu sections.
The Forbidden City, also a UNESCO World Heritage Site, was once the imperial palace of the Ming and Qing dynasties. Visitors can marvel at the stunning architecture and learn about the history of the Chinese emperors who once resided there.
The Temple of Heaven is a complex of religious buildings where emperors of the Ming and Qing dynasties would offer sacrifices to the heavens. Visitors can explore the stunning architecture and beautiful gardens surrounding the temple.
Other notable sights to visit in Beijing include the Summer Palace, Tiananmen Square and the National Museum of China.
With its rich history and cultural significance, Beijing is a fascinating destination for anyone.
What Should I Pack for My Trip to China?
As a majestic destination, China has much to offer travelers. But, it is best to be ready before you go. Consider packing these items for your upcoming trip:
Insect Repellents – Mosquitoes can be a problem in some parts of China. Make sure you're protected with a good repellent and, if needed, mosquito netting.
Parka or Windbreaker – Temperatures can vary from region to region, but wind is a very common denominator. A windbreaker or parka will provide some protection while also keeping you dry in rains.
Travelers' Diarrhea Kit – Food in China can be very different from what you are used to. Bringing a travelers' diarrhea kit can help you avoid any unforeseen issues.
Backpack – Using a backpack is the best way to haul your clothing and gear around China, even if you aren't hiking.
Comfortable Shoes – No matter where you go or what you do, you will be doing a lot of walking. Make sure your shoes fit well and are comfortable to avoid blisters or soreness.
U.S. Embassy in China
Please register online through the U.S. Department of State before traveling to China. This gives the Embassy the knowledge to be able to contact travelers in the event of an emergency.
The U.S. Embassy in China provides a range of services to American citizens who are traveling or living in China. These services include consular assistance, passport services, visa services, safety and security information, emergency services, notarial services, and voting services. The embassy is responsible for representing the U.S. government and its interests in China, promoting diplomatic relations and communication between the two countries, and facilitating cultural, economic, and political ties.
U.S. Embassy Beijing
No. 55 An Jia Lou Road
Chaoyang District, Beijing 100600
China
Telephone: +(86)(10) 8531-4000
Emergency After-Hours Telephone: +(86)(10) 8531-4000
Fax: +(86)(10) 8531-3300
Stay safe abroad with Passport Health. Call or book online now and start traveling safely today!
Customer Reviews
Passport Health – Travel Vaccines for China

Overall rating: 5 stars – 10 reviews

"

Very Friendly

"

"The nurse was incredibly thorough and personable. Told me some good information having traveled to similar area in China."

"

First-time global travel vaccination experience

"

"This was a great experience – the Passport Health representative was helpful, knowledgeable, professional really wonderful. I am traveling to China for my first trip and needed a lot of info. She answered every question I had, was prepared when I arrived, and even offered additional important relevant info. Highly recommended"

"

Excellent service!

"

"I was well taken care of and well informed about my trip. I feel confident now about my travels to China."

"

Outstanding service

"

"This was our second visit. We were provided exceptional service! The person assisting us is highly knowledgeable about the requirements for foreign travel. He once again provided my daughter, who is traveling to China with her school again this summer, outstanding advice in a courteous and friendly manner. We enjoyed working with him again."

"

Great Visit!

"

"Very thorough with providing information needed to avoid illness while in China. Great source of information."

"

Recent visit to Passport Health

"

"I visited Passport Health recently at the recommendation of the company I work for. I plan a trip to China within the next few months, and was a bit nervous about this trip. After my appointment, where I not only received pointers and advice, but inoculations as well, I feel a lot better about going. The health advisor was very knowledgeable and put me at ease. I also have follow up appointments, which I look forward to."

"

Excellent office

"

"Explained the importance of the vaccinations for visiting China. I appreciated the booklet that will help me to remember everything that was covered during the visit."

"

Excellent Service!!

"

"We had our first experience today with Passport Health. My daughter will be traveling to Taiwan and China this summer and our clinician was very thorough, professional, and put this nervous mom at ease. Thank you, Passport Health!"

"

A Great Experience

"

"I was so impressed by the personal attention and the extra information shared. The office was also equipped with optional but necessary items that would be useful in China. The nurse was kind, courteous and knowledgeable and never appeared rushed. She went into detail on the areas that I would be visiting in Oder that I receive the necessary shots."

"

Friendly, Informational Session

"

"The nurses who aided me on both of my visits were very helpful in helping me decide what vaccines which best for my trip to China. Thank you."

On This Page:
What Vaccines Do I Need For China?
What are China's Passport and Visa Requirements?
What Is The Climate Like In China?
How Safe Is China?
How to Travel While in China
What To See When Visiting Beijing
What Should I Pack for My Trip to China?
U.S. Embassy in China