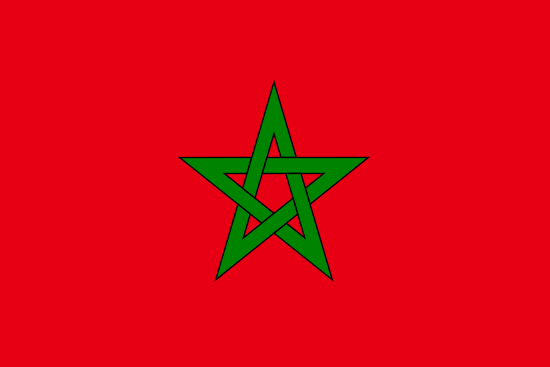 Travel Vaccines and Advice for Morocco
A colorful blend of cultures, Morocco is becoming an increasingly popular tourist destination. Only a little more than seven miles away from the Spanish coast, Morocco is a bridge between North Africa and Europe that features impressive architecture, beautiful desert vistas and exciting markets.
Morocco is incredibly picturesque, with endless alleys decorated in colorful tiles. Moroccan food is famous for its use of spices that culminate in an interesting mix of Arabic, Berber and Mediterranean influences.
Morocco also has some great options for visitors looking to shop, with street markets in Marrakech recognized as some of the best in the world. Marrakech is also famous for its street theatre, prominently played out in Djemaa el-Fna, Marrakech's main square, named a 'Masterpiece of World Heritage' by UNESCO.
Do I Need Vaccines for Morocco?
Yes, some vaccines are recommended or required for Morocco. The CDC and WHO recommend the following vaccinations for Morocco: hepatitis A, hepatitis B, typhoid, rabies, meningitis, polio, measles, mumps and rubella (MMR), Tdap (tetanus, diphtheria and pertussis), chickenpox, shingles, pneumonia and influenza.
See the bullets below to learn more about some of these key immunizations:
See the tables below for more information:
Recommended Travel Vaccinations for Morocco

VACCINE
HOW DISEASE SPREADS
DETAILS

Hepatitis A
Food & Water
Recommended for most travelers
Hepatitis B
Blood & Body Fluids
Accelerated schedule available
Typhoid
Food & Water
Shot lasts 2 years. Oral vaccine lasts 5 years, must be able to swallow pills. Oral doses must be kept in refrigerator.
Rabies
Saliva of Infected Animals
High risk country. Vaccine recommended for long-term travelers and those who may come in contact with animals.
Polio
Food & Water
Required if arriving from a region with polio transmission. Considered a routine vaccination for most travel itineraries. Single adult booster recommended.
Routine Vaccinations for Morocco

VACCINE
HOW DISEASE SPREADS
DETAILS

Measles Mumps Rubella (MMR)
Various Vectors
Given to anyone unvaccinated and/or born after 1957. One time adult booster recommended.
TDAP (Tetanus, Diphtheria & Pertussis)
Wounds & Airborne
Only one adult booster of pertussis required.
Chickenpox
Direct Contact & Airborne
Given to those unvaccinated that did not have chickenpox.
Shingles
Direct Contact
Vaccine can still be given if you have had shingles.
Pneumonia
Airborne
Two vaccines given seperately. All 65+ or immunocompromised should receive both.
Influenza
Airborne
Vaccine components change annually.
Meningitis
Airborne & Direct Contact
Given to anyone unvaccinated or at an increased risk, especially students.
For more details on any of the above vaccinations, visit our vaccination pages. Or, make an appointment with your local Travel Medicine Specialist. Call or book online to schedule your appointment today.
Customer Reviews
Passport Health

Travel Vaccines for Morocco
Overall rating:

5

stars –

10

reviews
"

Wonderful experience!

"

"My appointment was very helpful and efficient in providing me with all of the information I should know about my trip to Morocco. The nurse went through all possible Heath precautions I should take and let me choose exactly what I wanted to get with no pressure to get every vaccine or buy every kit. The shot I needed was given right there in the chair and was fast and easy. I would highly recommend Passport Health if you are traveling out of the country! I got a whole personalized book for Thailand that I can refer to before my trip to make sure I will stay healthy."
"

Great Nurse

"

"The nurse was amazing. She was super informative and sweet! She gave me more insight on my trip to Morocco, even after my own research. Overall, great experience."
"

very thorough

"

"The pre-prepared printouts were helpful and covered so much more than we were expecting. Also the video had a lot of great information. Although we have traveled frequently to Morocco, we've never gotten immunizations before and this was wonderful. The nurse discussed the various suggested immunizations and helped us make choices for what we could afford, what would be the most beneficial for this trip, and what we can wait to get until a later time. We'll be back!"
"

Great service & customer care

"

"The nurse was delightfully pleasant, extremely knowledgeable, and beyond helpful in looking towards my upcoming trip to Morocco. On top of these qualities, I was also given a notbook full of personalized travel advisories (from places like the CDC) and ways to avoid getting ill while abroad, as well as what measures to take if I do fall ill. I must say, I feel very prepared for my trip! Thank you for your help with my preventative measures!"
"

Very Professional

"

"Passport Health took the reins on determining what shots were necessary for an upcoming trip to Morocco. Even went the extra mile and called in a prescription for me so medication that I needed would be waiting at the pharmacy. Highly recommend."
"

Feel very informed and prepared

"

"I was nervous to be traveling to Morocco on such short notice. I have never really been to a 3rd world country and heard so many horror stories! After my visit, I feel prepared and well informed on safety precautions. My travelers anxiety is at ease now."
"

Thank You

"

"As far as vaccinations go, I loved the experience there with Catherine. She was nothing if not kind, sincere and genuine with me. Her review and explanation of my travel needs to Morocco was thorough and professional. Have follow up in 6 months for remaining shots. Looking forward to her smiling and joyful welcome upon my return!"
"

Best Experience 100% of the time

"

"I have used Passport Health before when I was traveling to 16 countries in a span of 4.5 months. I was more than a little nervous because my destinations included safer places like England and France, and places that I was a bit more nervous about like Morocco and Brazil. My visit to Passport Health put me at such ease that I knew, should I ever need a service like that again, I would seek them out. This time, I am headed on safari in South Africa and deciding on a visit to Passport Health was by far the easiest decision of my entire trip planning process. Thanks Passport Health for taking the uncertainty out of my travel and helping me be as prepared and informed as possible!"
"

Wonderful Experience!

"

"The only time I actually look forward to getting an injection! Just visited after our trip for a follow up shot. The nurse is professional and engaging! She not only remembered we went to Morocco but also asked how the new kitchen came out. For a medical professional to remember something like that is impressive!"
"

Careful, wonderful service!

"

"We had our second great experience at Passport Health — first with preparation for a trip to China and now to Morocco. You leave confident that you have done all you can to get ready health-wise for a big trip!"
Do I Need a Visa or Passport for Morocco?
Americans do not need a tourist visa for visits of up to 90 days. Travelers must have a passport with at least one blank page. For updated visa information, visit the Embassy of the Kingdom of Morocco to the U.S. website.
Morocco Entry Requirements

Do I Need A…
For My Trip to Morocco?

Passport
Tourist Visa
Business Visa
Vaccinations
Sources: Embassy of Morocco and U.S. State Department
For more information contact a Passport Health Passport and Visa specialist by calling 1-844-366-8472 or by filling out our online form.
What Is the Climate Like in Morocco?
Morocco's climate is generally tropical, though the coast features a mediterranean climate. Morocco's rainy season lasts from November through March, at which time flash floods are common. In Marrakech, the average temperature is 84F in July and 55F in January.
Is Morocco Safe?
The U.S. government recommends all travelers exercise a high degree of caution while in Morocco due to terrorist threats. Travel is particularly risky in the Western Sahara border region, where there are thousands of unexploded mines and reported incidents of violence.
Terrorist threats are higher in crowded public places, government buildings, transportation hubs and places of worship. Establishments associated with the U.S. are at a heightened risk. Travelers should also avoid all political and social demonstrations.
Travelers should be aware of risks of petty crime and maintain vigilance. City buses are not considered safe.
Public beaches around major cities are sometimes unsafe to swim in due to pollution. Travelers should exercise caution to ensure water is safe to swim in.
Moroccan Rules, Customs and Laws
Morocco has some laws and cultural norms many are not used to. These include:
In Morocco, dress conservatively and avoid public displays of affection.
Public alcohol consumption outside of licensed hotels, bars and restaurants is illegal.
LGBT travelers may face considerable risks as consensual sexual acts between same-sex individuals are illegal in Morocco.
Women should to travel with a companion or in groups to avoid assault in public places.
The export of Moroccan currency is not prohibited.
Islam is the official religion in Morocco, and proselytizing is illegal.
Photographing government or security facilities should be avoided.
Travelers should review Morocco's laws before entering the country.
What Should I Take To Morocco?
Here are some essential items to consider for your trip to Morocco:
Modest clothing, especially for women.
Umbrella and waterproof clothing if you plan to travel during rainy season.
Comfortable shoes for wandering through markets.
Light clothing for hot temperatures, with warmer options for cool nights.
Bug repellent and sunscreen.
High Commission of United States in Morocco
All Americans visiting Morocco should register online with the State Department before leaving. This will inform the office of your travel plans within the country and will allow them to reach you in the case of emergency.
Once in Morocco, here is the information for the U.S. Consulate:
U.S. Consulate General Casablanca
8, Bd Moulay Youssef
Casablanca, Morocco
Telephone: +(212) (522) 642-099
Emergency After-Hours Telephone: +(212) (661) 13-19-39
Fax: +(212) (522) 29-77-01
Email: acscasablanca@state.gov
Visit the U.S. Consulate General Casablanca website before traveling to Morocco to confirm correct contact information.
If you have any questions about traveling to Morocco or are wondering what shots you may need for your trip, schedule an appointment by calling or book online now.
On This Page:
Do I Need Vaccines for Morocco?
Do I Need a Visa or Passport for Morocco?
What Is the Climate Like in Morocco?
Is Morocco Safe?
Moroccan Rules, Customs and Laws
What Should I Take To Morocco?
High Commission of United States in Morocco