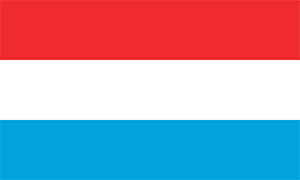 Do I Need Vaccines for Luxembourg?
Do I Need a Visa or Passport for Luxembourg?
What Is the Climate Like in Luxembourg?
How Safe Is Luxembourg?
The Bock
What Should I Take to Luxembourg?
U.S. Embassy in Luxembourg
Luxembourg is located in western Europe. This country is bordered by Belgium, Germany, and France. Though Luxembourg is its own country, it is heavily influenced by its neighbors.
Sports play a huge role in the culture of the country. Nearly 20 percent of all citizens are part of some kind of sports club.
Visitors to Luxembourg are drawn by the active lifestyles led by locals, cultural traditions and cuisine.
Do I Need Vaccines for Luxembourg?
Yes, some vaccines are recommended or required for Luxembourg. The CDC and WHO recommend the following vaccines for Luxembourg: hepatitis A, hepatitis B, rabies, and influenza.
---
See our vaccinations page to learn more about these infections and vaccines. Ready to protect yourself? Book your travel health appointment today by calling or schedule online now.
Customer Reviews
Passport Health –

Travel Vaccines for Luxembourg
Overall rating:

5

stars –

2

reviews
"

Important Informative Travel Advice!

"

"The nurse that reviewed and took care of our medical awareness concerns for our upcoming trip to Luxembourg was excellent."
"

Excellent experience

"

"The staff was terrific – very thorough and helpful for my trip to Luxembourg. Excellent experience."
Do I Need a Visa or Passport for Luxembourg?
A visa is not required for stays in Luxembourg under 3 months. A passport with at least six month's validity is required.
Sources: U.S. State Department and Embassy of Luxembourg
For more information contact a Passport Health Passport and Visa specialist by calling 1-844-366-8472 or by filling out our online form.
What Is the Climate Like in Luxembourg?
Luxembourg has a temperate maritime-influenced climate. It's summers are cool and winters are moderate. Summer temperatures are in the 70's while winters stay in the high-30's.
Rain is common throughout the year. The country does sees a dryer period from April to September. Visitors should pack waterproof clothing no matter the time of the year.
How Safe Is Luxembourg?
The majority of crime that occurs in Luxembourg is non-violent. Petty theft is the most common. Be aware of where you belongings are and take precautions to avoid pickpockets.
Avoid parks at night, they are often places where drug deals take place.
Crime does have some seasonality to it. Events like Schueberfouer bring with them a higher chance of theft. Avoid doing anything that would attract attention to yourself.
The Bock
Luxembourg is home to many examples of well-preserved architecture from up to 1,200 years ago. One of the most sites is The Bock, an outcrop in the old historical district of Luxembourg City.
This building acted as a semi-natural, semi-manmade fortress. It that the Castle of Lucilinburhuc and was constructed in 963.
While the outside is beautiful, it is on the only thing to see. Below the castle is a system of passages and galleries. A tour is a must-do.
What Should I Take to Luxembourg?
Here are some essential items to consider bringing on your trip to Luxembourg:
Waterproof clothing, such as lightweight rain jackets and rain boots.


Umbrella


Sneakers or other comfortable footwear
U.S. Embassy in Luxembourg
All Americans visiting Luxembourg should register online with the U.S. Department of State before departure. This will inform the office of your travel plans within the country and will allow them to reach out in the case of an emergency or evacuation.
Once in Luxembourg, the information for the U.S. Embassy is:
U.S. Embassy Luxembourg
22 Boulevard Emmanuel Servais
L-2535 Luxembourg
Phone: +352 46 01 23 00
Ready to start your next journey? Call us at or book online now!