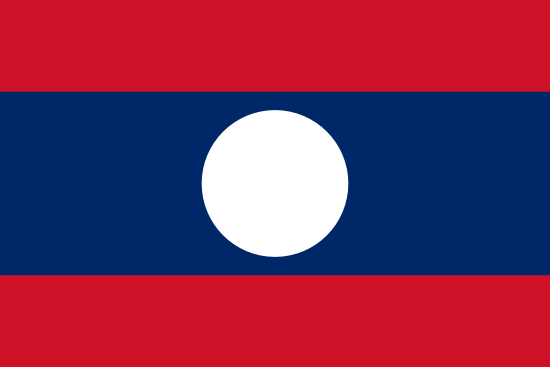 Travel Vaccines and Advice for Laos
The natural beauty of Laos is unparalleled. Although the country is often overshadowed by tourist-laden Thailand, it offers no lack of must-see sights.
From dense, lavish forests and limestone caves to jungle rivers and windy mountain roads, Laos is a paradise. Whether travelers are exploring the Nam Ha national protected area or traversing the infamous Mekong River there is adventure at every turn.
But, Laos is more than just the outdoors. With well developed cities and wonderful eateries, there is an option for every traveler.
Do I Need Vaccines for Laos?
Yes, some vaccines are recommended or required for Laos. The CDC and WHO recommend the following vaccinations for Laos: hepatitis A, hepatitis B, typhoid, cholera, yellow fever, Japanese encephalitis, rabies, meningitis, polio, measles, mumps and rubella (MMR), Tdap (tetanus, diphtheria and pertussis), chickenpox, shingles, pneumonia and influenza.
COVID-19 vaccination is recommended for travel to all regions, both foreign and domestic. Check with your local Passport Health clinic if immunization is offered in your area.
See the bullets below to learn more about some of these key immunizations:
See the tables below for more information:
Recommended Travel Vaccinations for Laos

VACCINE
HOW DISEASE SPREADS
DETAILS

COVID-19
Airborne & Direct Contact
Recommended for all unvaccinated individuals who qualify for vaccination
Hepatitis A
Food & Water
Recommended for most travelers
Hepatitis B
Blood & Body Fluids
Accelerated schedule available
Typhoid
Food & Water
Shot lasts 2 years. Oral vaccine lasts 5 years, must be able to swallow pills. Oral doses must be kept in refrigerator.
Cholera
Food & Water
Cholera may be present in some regions of Laos. Vaccination is recommended for aid works and those traveling after severe flooding or to areas with inadequate sanitation services.
Yellow Fever
Mosquito
Required if traveling from a country with risk of yellow fever transmission.
Japanese Encephalitis
Mosquito
Recommended depending on itinerary and activities. May be given to short- and extended-stay travelers, recurrent travelers and travel to rural areas. Present throughout country. Most cases from June to September.
Rabies
Saliva of Infected Animals
High risk country. Vaccine recommended for long-term travelers and those who may come in contact with animals.
Polio
Food & Water
Recommended for some travelers to the region. Single adult booster recommended.
Routine Vaccinations for Laos

VACCINE
HOW DISEASE SPREADS
DETAILS

Measles Mumps Rubella (MMR)
Various Vectors
Given to anyone unvaccinated and/or born after 1957. One time adult booster recommended.
TDAP (Tetanus, Diphtheria & Pertussis)
Wounds & Airborne
Only one adult booster of pertussis required.
Chickenpox
Direct Contact & Airborne
Given to those unvaccinated that did not have chickenpox.
Shingles
Direct Contact
Vaccine can still be given if you have had shingles.
Pneumonia
Airborne
Two vaccines given separately. All 65+ or immunocompromised should receive both.
Influenza
Airborne
Vaccine components change annually.
Meningitis
Airborne & Direct Contact
Given to anyone unvaccinated or at an increased risk, especially students.
Japanese encephalitis vaccines are mandatory for those living in rural areas, hiking or camping. Those that plan to stay longer than a month should consider getting vaccinated.
Mosquito-borne diseases are a serious problem in Laos. Travelers should consider bringing antimalarials as well as mosquito repellents and netting. Zika, dengue and chikungunya are also present in Laos.
Although there is no risk of yellow fever in Laos, the government requires proof of yellow fever vaccination if you are traveling from a country with risk of yellow fever. This does not include the U.S.
To find out more about these vaccines, see our vaccinations page. Ready to travel safely? Book your appointment either call or book online now.
Is Cholera in Laos?
A cholera vaccine should be considered along with the other suggested vaccines. Although cholera is not common in Laos, it can spread through contaminated food or water.
Risk of contracting cholera increases after heavy rains or in areas with poor sanitation and lack of clean drinking water. Going during a drier time of the year can reduce the risk of contracting cholera.
The best protection against cholera is through vaccination. Passport Health clinics offer the cholera vaccine. Book your cholera vaccination appointment today!
Do I Need a Visa or Passport for Laos
Unless travelers hold a passport from Japan or another ASEAN state, a visa is required to enter Laos. Travelers should consider getting their visa before arrival to avoid any potential problems.
Laos Entry Requirements

Do I Need A…
For My Trip to Laos?

Passport
Tourist Visa
Business Visa
Vaccinations
Sources: Embassy of Laos and U.S. State Department
The export of local currency is not permitted and if travelers are carrying more than $2,500 USD, they must declare so.
What is the Climate Like in Laos?
Laos has a tropical climate characterized by regular monsoon activity. Monsoons are most common during the rainy season from March through October, but varies based on locale.
Most of Laos sees a considerable amount of sun and heavy rainfall which can lead to uncomfortable amounts of humidity. But, mountainous regions have cooler and more temperate weather year-round.
Pakse – Located in the southern region, it has a tropical savanna climate. Temperatures are particularly high in the months before monsoon season, which begins in March.
Vientiane – Nestled in the northern-central region of the country, Vientiane is the capital of Laos. The city's rainy season is from May through September with drier months from November through February.
Luang Prabang – Located in the northern region of the Laos, Luang Prabang at its coldest will only drop to around 69 degrees Fahrenheit. The wettest month is in August.
How Safe and Secure Is Laos?
When traveling in Laos, it's important to be aware of your surroundings and avoid suspicious people or areas. Respect the local customs and laws, like dressing modestly and not showing public displays of affection.
Keep your important documents in a safe place and don't carry too much cash or valuable items with you. If you must travel at night, use a reputable transportation company and avoid traveling alone. Don't buy drugs because it's illegal, and the penalties can be severe.
Stay informed about any safety concerns or warnings from your embassy or local authorities and follow their recommendations. By using common sense and being respectful, you can enjoy a safe and enjoyable trip to Laos.
Is the Food Safe in Laos?
Laos boasts a large selection of unique cuisine. Most of this food is unfamiliar to the American palate, including Sai Uah (sausage) and Larb (a minced meat salad).
While most of these Asian delicacies are okay for consumption, take notice of how and where they are cooked. Diseases such as cholera, hepatitis A and typhoid spread in contaminated food and water.
Delicious-smelling street food, where meats are often cooked in the open-air, can be tempting. But, research which eateries are known for delivering high-quality options.
Pak Ou Caves in Laos
Avoid an Embarrassing Stop
Laos is known for hundreds of years of ancient Buddhist traditions. Along the Mekong, one of the most infamous rivers in all Asia, lie the Pak Ou Caves. These Buddha caves, known as Tham Phun and Tham Ting, are accessible only by boat. The caves are carved into the side of large rock figures and are a unique way to discover of the rich religious history of Laos.
What Should I Take To Laos?
If you are going to travel to Laos, there are some important things to pack. Laos is a hot and humid country, so bring lightweight and loose-fitting clothes made of breathable fabrics, like cotton. It is also a good idea to pack comfortable shoes for walking on uneven terrain.
Laos is home to mosquitoes, so bring insect repellent to protect yourself from insect-borne diseases. Bring sunscreen with a high SPF to protect your skin from the sun's harmful rays. Laos uses different power sockets, so you may need to bring a travel adapter.
It is also a good idea to bring any necessary prescription medications and a basic first-aid kit with essentials such as band-aids, antiseptic wipes, and pain relievers. Many places only accept cash, so bring enough cash to cover your expenses. Consider bringing a travel guidebook to help you navigate Laos and learn more about the country's culture, history, and attractions. Finally, don't forget to pack a camera or smartphone to capture your memories.
U.S. Embassy in Laos
It is good to know exactly where the U.S. embassy or consulates are located when traveling. Keep the address written down in case you have a legal problem, you lose your passport, or you want to report a crime. Keep a copy of your passport with you in case you lose the original.
If you plan to buy a local SIM card you can also enter your phone number to receive SMS updates from the office.
U.S. Embassy Vientiane
Thadeua Road, Km 9
Ban Somvang Thai
Hatsayphong District
Vientiane, Lao PDR
Telephone: +(856) (21) 48-7000
Emergency After-Hours Telephone: +(856) (21) 48-7600
Fax: +(856) (21) 48-7040
Visit the Embassy to Laos website before departure to confirm correct contact details for the office.
Still have questions? Schedule an appointment by calling or booking online now.
Customer Reviews
Passport Health – Travel Vaccines for Laos

Overall rating: 5 stars – 9 reviews

"

Efficient & Knowledgeable

"

"We have seen the same nurse every time we make a trip to Laos. She has always been very resourceful and knowledgeable. We appreciate being able to see the same nurse over the years, as it really aids in continuity of care. Thanks to Anna for her efficiency and knowledge!"

"

Great Customer Service

"

"They took great care of me, and I feel completely prepared to travel to Laos."

"

Preparation for Laos

"

"We met with a nurse in preparation for my 16 year old daughter, Michele, to go to Laos. Marcia was knowledgeable, thorough, and very kind. The personalized travel booklet is very helpful."

"

Travel to Laos

"

"Very very nice experience. The nurse was wonderful in explaining everything to me so that my business trip to Laos would be a good one."

"

Great service

"

"The professional serving me was thorough and alerted me to new items available for my travels to Kenya"

"

Helpful and Informative

"

"We had a great experience at Passport health for our family's trip to Laos. Lots of helpful hints in addition to the shots and meds."

"

Trip to Kenya

"

"Very knowledgeable and friendly. Enjoyed both my visits. Provided me with all the info on the required drugs and shots needed for trip to Laos. Highly recommend."

"

Very impressed

"

"Very pleased with the thorough and comprehensive service. Feel very well prepared for my missions trip to Laos this summer. Everyone at Passport Health was very helpful and pleasant."

"

Good Experience

"

"Passport Health is an extremely useful resource for people traveling overseas, especially visitors to countries and areas within countries you are unfamiliar with, where you may be exposed to health risks and other situations not you are unaware of. They are organized, thorough and very professional, and I left feeling I had all the bases covered for our trip to Thailand, Myanmar and Laos!"

On This Page:
Do I Need Vaccines for Laos?
Is Cholera in Laos?
Do I Need a Visa or Passport for Laos
What is the Climate Like in Laos?
How Safe and Secure is Laos
Is the Food Safe in Laos?
Pak Ou Caves in Laos
What Should I Take to Laos?
U.S. Embassy in Laos