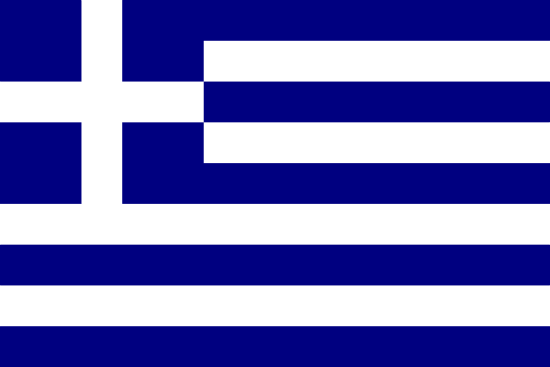 Travel Vaccines and Advice for Greece
Greece's breathtaking coastlines, pristine architecture and historic influence have attracted travelers from around the world for centuries.
The country is a Mediterranean paradise that boasts something for all who visit. Whether you're looking to experience a gorgeous sunset off of the Santorini coast or take a tour down the streets of Athens, Greece is the perfect destination!
Do I Need Vaccines for Greece?
Yes, some vaccines are recommended or required for Greece. The CDC and WHO recommend the following vaccinations for Greece: hepatitis A, hepatitis B, rabies, meningitis, polio, measles, mumps and rubella (MMR), Tdap (tetanus, diphtheria and pertussis), chickenpox, shingles, pneumonia and influenza.
COVID-19 vaccination is recommended for travel to all regions, both foreign and domestic. Check with your local Passport Health clinic if immunization is offered in your area.
See the bullets below to learn more about some of these key immunizations:
See the tables below for more information:
Recommended Travel Vaccinations for Greece

VACCINE
HOW DISEASE SPREADS
DETAILS

COVID-19
Airborne & Direct Contact
Recommended for all unvaccinated individuals who qualify for vaccination
Hepatitis A
Food & Water
Recommended for most travelers
Hepatitis B
Blood & Body Fluids
Recommended for travelers
to most regions.
Rabies
Saliva of Infected Animals
Vaccine recommended for long-term travelers and those who may come in contact with animals.
Routine Vaccinations for Greece

VACCINE
HOW DISEASE SPREADS
DETAILS

Measles Mumps Rubella (MMR)
Various Vectors
Given to anyone unvaccinated and/or born after 1957. One time adult booster recommended.
TDAP (Tetanus, Diphtheria & Pertussis)
Wounds & Airborne
Only one adult booster of pertussis required.
Chickenpox
Direct Contact & Airborne
Given to those unvaccinated that did not have chickenpox.
Shingles
Direct Contact
Vaccine can still be given if you have had shingles.
Pneumonia
Airborne
Two vaccines given separately. All 65+ or immunocompromised should receive both.
Influenza
Airborne
Vaccine components change annually.
Meningitis
Airborne & Direct Contact
Given to anyone unvaccinated or at an increased risk, especially students.
Polio
Food & Water
Considered a routine vaccination for most travel itineraries. Single adult booster recommended.
Outbreaks of routine diseases do happen in some parts of Europe. Make sure your routine immunizations are up to date.
See our vaccinations page to learn more about these infections and vaccines. Ready to protect yourself? Book your travel health appointment today by calling or schedule online now.
Do I Need a Visa or Passport for Greece?
A passport with at least six months' validity is required to enter Greece. The country does not require a visa for stays under 90 days.
Greece Entry Requirements

Do I Need A…
For My Trip to Greece?

Passport
Tourist Visa
Business Visa
Vaccinations
Sources: Embassy of Greece and U.S. State Department
Travelers' passports must be valid for at least another 6 months beyond their trip. Make sure to have one blank page per stamp available in your passport.
Though no vaccinations are required to enter into the country, some are recommended.
What Is the Climate Like in Greece?
Greece's most popular tourist destinations have a Mediterranean climate. It is hot and dry summers and mild winters. In Athens temperatures can range from 80 to 90 degrees during the summer months of June to August, with occasional heatwaves reaching up to 105. Winter temperatures are mild, ranging from 50 to 60.
Santorini and Mykonos, two popular Greek islands, have similar climates to Athens. Temperatures during the summer months ranging from 80 to 90 degrees, and occasional heatwaves reaching up to 95. Winter temperatures are mild, ranging from 50 to 60.
Crete, the largest of the Greek islands, has a hot-summer Mediterranean climate with temperatures ranging from 80 to 90 during the summer months of June to August, with occasional heatwaves reaching up to 105. Winter temperatures are mild, ranging from 50 to 60 degrees.
Weather can be unpredictable, and it's always best to check the forecast before traveling to any destination.
Is It Safe to Travel to Greece?
To stay safe while traveling in Greece, there are a few things to keep in mind. Be aware of your surroundings and pay attention to any potential dangers. Keep your valuables safe by not leaving them unattended and using official taxis.
Be careful when using public transportation and watch out for pickpockets. Follow any COVID-19 guidelines in place. Check for environmental warnings before going out and follow any instructions given by local authorities.
Be respectful of local customs and laws, such as dress codes and not taking photos of military installations. By following these tips, you can help ensure a safe and enjoyable trip to Greece.
Seeing Amazing Rhodes
Avoid an Embarrassing Stop
Rhodes is a beautiful island in Greece that attracts many tourists. Visitors can explore the Old Town, which is a UNESCO World Heritage Site, and see a medieval castle and historic buildings.
They can also relax on the beaches and try water sports. The Palace of the Grand Master is a museum with exhibitions of Byzantine and medieval artifacts. Lindos is a village with an Acropolis that offers stunning views of the Aegean Sea.
Visitors can take boat trips to nearby islands and visit the Valley of the Butterflies, a nature reserve where thousands of butterflies can be seen in summer.
Rhodes has a rich culinary tradition with dishes such as tzatziki, moussaka, and souvlaki, and local wines like Muscat.
What Should I Take to Greece?
When traveling to Greece, it is important to pack for the climate and region you will be visiting. Greece can be very hot during the summer months, it is recommended to bring light and breathable clothing like cotton or linen shirts, shorts, and dresses. Comfortable shoes like sandals, sneakers, and hiking shoes are a good idea as the streets and terrain can be uneven.
Sun protection is important, so don't forget to bring sunscreen, sunglasses, and a hat. If you plan to visit coastal areas, don't forget your swimsuit. Greece is a beautiful country, so a camera is a good idea to capture all the sights.
Make sure to bring an adapter for electronic devices, cash or a credit card that works internationally, and any medications you may take. Insect repellent is also a good idea, especially during the summer months when mosquitoes can be a problem. A comfortable backpack or daypack is recommended for carrying your essentials while exploring Greece's many attractions.
U.S. Embassy in Greece
The U.S. embassy in Greece offers different services for travelers. They can assist American citizens who are in Greece and give information about traveling to Greece.
If you're a U.S. citizen in Greece and need help with emergencies, passport or notarial services, the embassy can assist you. They also provide information about Greece, such as entry requirements, safety, local customs, and laws.
If you find yourself in need of help while traveling in Greece, there is a U.S. embassy in Athens.
U.S. Embassy Athens
91 Vasilisis Sophias Avenue
10160 Athens, Greece
Telephone: +(30)(210) 721-2951
Emergency After-Hours Telephone: +30 210 729-4444 or +30 210 729-4301

Fax: +(30)(210) 724-5313
Email: athensamericancitizenservices@state.gov
The embassy's website or direct contact is a good source for the latest information on the services they offer.
Ready to start your next journey? Call us at or book online now!
Customer Reviews
Passport Health – Travel Vaccines for Greece
Overall rating: 5 stars – 4 reviews
"

Wonderful Experience

"

"I first went last year prior to a trip to Greece. Your nurse was extraordinarily helpful, coming up with suggestions I had not considered and thoroughly covering all health considerations. This follow- up visit was no different. You have a very valuable employee!!"
"

Excellent Service

"

"The nurse was very knowledgeable regarding my trip to Greece. Recommended immunizations as well as OTC meds that I should take with me. In addition, she prescribed some meds that my pharmacy filled. Nice booklet with travel tips."
"

Best Immunization Experience EVER

"

"I had a great experience in this clinic! That staff was very welcoming and kind, and I received very thorough and Greece-specific information regarding what to expect on my trip. I feel 100x more prepared to go to Haiti after my visit! I will definitely be relying on Passport Health from now on for all my travel/immunization needs. Thank you again!"
"

follow up meds for Greece trip

"

"polite and courteous response to questions I had for my up coming trip to Greece. Medications were recommended and called in to my local pharmacy."
On This Page:
Do I Need Vaccines for Greece?
Do I Need a Visa or Passport for Greece?
What Is the Climate Like in Greece?
Is It Safe to Travel to Greece?
Seeing Amazing Rhodes
What Should I Take to Greece?
U.S. Embassy in Greece