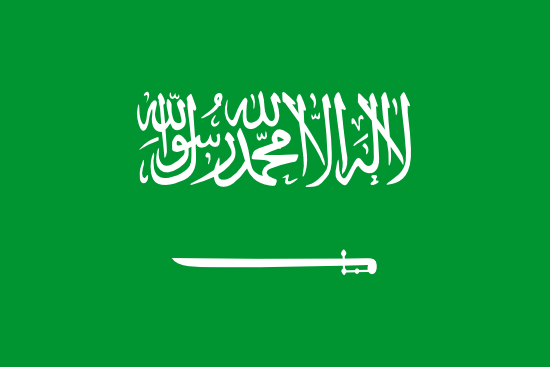 Travel Vaccines and Advice for Saudi Arabia
Among Saudi Arabia's greatest sites are the holy cities of Mecca and Medina. These are both part of the Hajj, which brings thousands to The Kingdom every year.
Public entertainment is limited in Saudi Arabia. But, the nation possesses incredible natural wonders. Among available activities are day trips into the desert and deep sea diving off the coast.
When visiting Saudi Arabia, be aware of the limitations of the nightlife scene in any urban areas. Consumption of alcohol, public playing of music, and even mingling with the opposite sex are all forbidden. Saudi culture is very strict and should be researched before traveling.
Do I Need Vaccines for Saudi Arabia?
Yes, some vaccines are recommended or required for Saudi Arabia. The CDC and WHO recommend the following vaccinations for Saudi Arabia: hepatitis A, hepatitis B, typhoid, yellow fever, rabies, anthrax, meningitis, polio, measles, mumps and rubella (MMR), Tdap (tetanus, diphtheria and pertussis), chickenpox, shingles, pneumonia and influenza.
COVID-19 vaccination is recommended for travel to all regions, both foreign and domestic. Check with your local Passport Health clinic if immunization is offered in your area.
See the bullets below to learn more about some of these key immunizations:
See the tables below for more information:
Recommended Travel Vaccinations for Saudi Arabia

VACCINE
HOW DISEASE SPREADS
DETAILS

COVID-19
Airborne & Direct Contact
Recommended for all unvaccinated individuals who qualify for vaccination
Hepatitis A
Food & Water
Recommended for most travelers
Hepatitis B
Blood & Body Fluids
Accelerated schedule available
Typhoid
Food & Water
Shot lasts 2 years. Oral vaccine lasts 5 years, must be able to swallow pills. Oral doses must be kept in refrigerator.
Yellow Fever
Mosquito
Required if traveling from a country with risk of yellow fever transmission.
Rabies
Saliva of Infected Animals
High risk country. Vaccine recommended for long-term travelers and those who may come in contact with animals.
Anthrax
Animals & Biological Agents
Vaccination may be recommended or required for U.S. government employees or contractors.
Meningitis
Airborne & Direct Contact
Required for Hajj travelers. Recommended for minors and those with additional risk factors.
Polio
Food & Water
May required for entry at certain times of year like Hajj. Single adult booster recommended.
Routine Vaccinations for Saudi Arabia

VACCINE
HOW DISEASE SPREADS
DETAILS

Measles Mumps Rubella (MMR)
Various Vectors
Given to anyone unvaccinated and/or born after 1957. One time adult booster recommended.
TDAP (Tetanus, Diphtheria & Pertussis)
Wounds & Airborne
Only one adult booster of pertussis required.
Chickenpox
Direct Contact & Airborne
Given to those unvaccinated that did not have chickenpox.
Shingles
Direct Contact
Vaccine can still be given if you have had shingles.
Pneumonia
Airborne
Two vaccines given separately. All 65+ or immunocompromised should receive both.
Influenza
Airborne
Vaccine components change annually.
Malaria and dengue are present in some areas of Saudi Arabia. Consult with a travel health specialist to learn if these diseases could affect your travel itinerary.
Visit our vaccinations page to learn more. Travel safely with Passport Health and schedule your appointment today by calling or book online now.
What Vaccines Do I Need of Hajj?
The following vaccines are recommended for Hajj – typhoid, polio, meningitis, hepatitis A, MMR and influenza. Some other vaccines may be recommended based on your personal health history. Proof of meningitis vaccination is required for entry during Hajj.
Hajj is an annual Islamic pilgrimage that takes place in Saudi Arabia. The event brings thousands of Muslims and interested individuals to the country every year.
To avoid disease outbreaks and protect the health of citizens and travelers, Saudi Arabia has issues dome vaccine recommendations for during Hajj.
Do I Need a Visa or Passport for Saudi Arabia?
A visa is required for travel to Saudi Arabia. Requirements vary from type-to-type as well as length of allowed stay. Travelers should begin the visa process well before their departure to avoid problems.
Saudi Arabia Entry Requirements

Do I Need A…
For My Trip to Saudi Arabia?

Passport
Tourist Visa
Business Visa
Vaccinations
Sources: Embassy of Saudi Arabia and U.S. State Department
Proof of some vaccinations are required based on visa type and travel itinerary.
What Is the Climate Like in Saudi Arabia?
Saudi Arabia is has a desert climate. During the summer, temperatures can reach anywhere from 107 to 122 degrees Fahrenheit.
Riyadh – The capital suffers the worst heat in the country. It is not unusual for summer temperatures to reach 120 degrees. Winters can go below 30 degrees. Summer evenings are easier to withstand, as cooling winds blow after sunset.
Jeddah – Unlike Riyadh, Jeddah maintains the warmth of summer throughout the winter. Temperatures can range from 59 to 82 in later months. The summer heat is oppressive, often surpassing 110 the day. It often cools down to around 85 at night.
Mecca – The holy city also maintains some of its summer climate during the winter months. In winter, temperatures are usually in the mid-80's during the day, and drop down to the mid-60's at night. In summer, Mecca suffers from blistering heat. Temperatures often exceed 110 degrees Fahrenheit.
How Safe is Saudi Arabia?
For members of the LGBT community, it is strongly advised not to travel to Saudi Arabia. Homosexuality is punishable by death.
Be careful getting into taxis or taking rides with locals. One of the leading causes of death is due to automobile accidents.
Be mindful of where you leave your belongings, and how you carry them on your person when out in public. Pickpockets are common in urban areas.
Be sure to study local traditions before traveling to Saudi Arabia. Not abiding by Saudi customs can have severe consequences. It is best to learn the culture so as not to stand out when visiting.
Medina in Saudi Arabia
Avoid an Embarrassing Stop
Medina is a very important religious site for Muslims and many people go there on a pilgrimage. It has many things for tourists to see and do. The Prophet's Mosque is one of the most famous places to visit in Medina.
The Old City of Medina is also really cool because it has a lot of old buildings and markets where you can buy things like souvenirs and local crafts. Medina is famous for its date fruit, so visitors can go to date farms and try different types of dates. Visitors can learn about the history of Islam by going to museums and historic sites. There are also Islamic lectures given by important scholars.
The Mountain of Uhud is an important place to visit because a big battle happened there a long time ago. Visitors can climb the mountain and see the monuments and sites there. Medina has many different types of food to try, including traditional Middle Eastern dishes and international foods.
What Should I Take To Saudi Arabia?
Here are some essential items to consider for your trip to Saudi Arabia:
Medical Supplies – These can be hard to come by in Saudi Arabia. Make sure to include a travelers' diarrhea kit, prescriptions and a small first-aid kit.
Breathable Clothing – The climate of Saudi Arabia is one of extreme heat. Wear clothing that is not too thick, and that you wouldn't mind sweating in.
Conservative Clothing -Conservative dress styles are strongly encouraged due to cultural customs in Saudi Arabia. This is especially true for women.
U.S. Embassy in Saudi Arabia
All Americans visiting Saudi Arabia should register online with the U.S. Department of State before departure. This will inform the office of your travel plans within the country and will allow them to reach out in the case of an emergency or evacuation.
Once in Saudi Arabia, the information for the U.S. Embassy is:
U.S. Embassy Riyadh
Abdullah Ibn Hudhafah As Sahmi Street
Roundabout no. 9, Diplomatic Quarter
Riyadh, Saudi Arabia
Telephone: +(966) (11) 488-3800
Emergency After-Hours Telephone: +(966) (11) 488-3800
Fax: (966) (11) 488-7670
Email: RiyadhACS@state.gov
Visit the Embassy to Saudi Arabia website before departure to confirm correct contact details for the office.
If you have any questions about traveling to the Saudi Arabia or are wondering what shots you may need for your trip, schedule an appointment with your local Passport Health travel medicine clinic. Call us at or book online now and protect yourself today.
Customer Reviews
Passport Health – Travel Vaccines for Saudi Arabia

Overall rating: 5 stars – 6 reviews

"

Fantastic Service!

"

"I am being deployed to Saudi Arabia on Monday. The care, attention, ad professionalism displayed was simply amazing. The session assured that I would be in the best possible condition to be protected from any bacterial or other infectious disease."

"

Prep for Saudi Arabia

"

"The nurse was knowledgeable, professional and friendly and spent 45 minutes briefing me on multiple aspects of my upcoming trip to Saudi Arabia, including not only inoculations but also safety and preventative measures. All this information was documented in a notebook tailored to me and my destination. I love Passport Health."

"

A Great Help!

"

"Excellent service, very knowledgeable, the nurse was a gem. They knew exactly what I needed for a Saudi Arabian work visa medical. Got my medical shots reviewed and updated with shots given right there. A pleasure to work with them from the front desk, to nurses, and follow-up."

"

Physical Exam + Professional Staff = Happy Traveler

"

"I had to renew my physical exam for a Saudi Arabian work visa. The clinicians were very accommodating to rearrange the schedule to fit me in due to an unexpected absence of an employee. Very professional and pleasant to work with. It makes me want to bring them a gift back from the Middle East. Thank you!!"

"

Knowledgeable

"

"Sara was very polite and knowledgeable. We discussed all aspects food and water safety. All recommended vaccines for travel to Saudi Arabia. And the itinerary she put together was very informative."

"

Professional Service

"

"During my office visit I was provide with professional service by its cordial well trained staff. They performed a physical needed for a visa to Saudi Arabia in a short amount of time and were also very thorough, considerate and happily answered any question I had."

On This Page:
Do I Need Vaccines for Saudi Arabia?
What Vaccines Do I Need of Hajj?
Do I Need a Visa or Passport for Saudi Arabia?
What is the Climate Like in Saudi Arabia?
How Safe is Saudi Arabia?
Medina in Saudi Arabia
What Should I Take To Saudi Arabia?
U.S. Embassy in Saudi Arabia