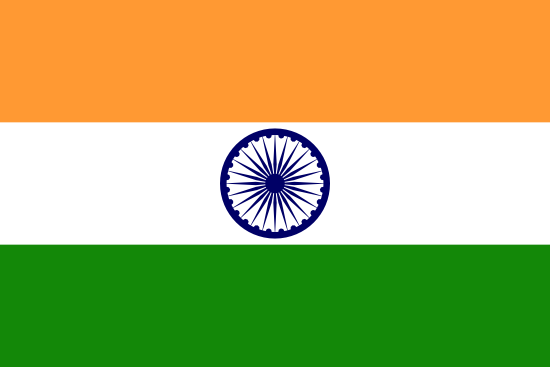 Travel Vaccines and Advice for India
The Taj Mahal, Hampi, the Himalayas and the Caves of Ajanta are just the beginning for amazing sights in India. For thousands of years, the subcontinent has been the cradle of one of the most amazing cultures to visit.
Every year, tourists from around the globe flock to India to see its amazing sights and sounds. Whether you are a spiritual pilgrim, a business executive or an adventure seeker, India is sure to have something for you.
Do I Need Vaccines for India?
Yes, some vaccines are recommended or required for India. The CDC and WHO recommend the following vaccinations for India: hepatitis A, hepatitis B, typhoid, cholera, yellow fever, Japanese encephalitis, rabies, meningitis, polio, measles, mumps and rubella (MMR), Tdap (tetanus, diphtheria and pertussis), chickenpox, shingles, pneumonia and influenza.
COVID-19 vaccination is recommended for travel to all regions, both foreign and domestic. Check with your local Passport Health clinic if immunization is offered in your area.
See the bullets below to learn more about some of these key immunizations:
See the tables below for more information:
Recommended Travel Vaccinations for India

VACCINE
HOW DISEASE SPREADS
DETAILS

COVID-19
Airborne & Direct Contact
Recommended for all unvaccinated individuals who qualify for vaccination
Hepatitis A
Food & Water
Recommended for most travelers
Hepatitis B
Blood & Body Fluids
Accelerated schedule available
Typhoid
Food & Water
Shot lasts 2 years. Oral vaccine lasts 5 years, must be able to swallow pills. Oral doses must be kept in refrigerator.
Cholera
Food & Water
A risk for travelers throughout India. Avoid swimming in popular rivers or streams as cholera may be present. Vaccination is recommended for some travelers.
Yellow Fever
Mosquito
Required if traveling from a country with risk of yellow fever transmission.
Japanese Encephalitis
Mosquito
Recommended for all regions except: Dadra, Daman, Diu, Gujarat, Himachal Pradesh, Jammu and Kashmir, Lakshadweep, Meghalaya, Nagar Haveli, Punjab, Rajasthan, and Sikkim.
Rabies
Saliva of Infected Animals
High risk country. Vaccine recommended for long-term travelers and those who may come in contact with animals.
Polio
Food & Water
May be required if arriving from countries with active transmission. Recommended for some travelers to the region. Single adult booster recommended.
Routine Vaccinations for India

VACCINE
HOW DISEASE SPREADS
DETAILS

Measles Mumps Rubella (MMR)
Various Vectors
Given to anyone unvaccinated and/or born after 1957. One time adult booster recommended.
TDAP (Tetanus, Diphtheria & Pertussis)
Wounds & Airborne
Only one adult booster of pertussis required.
Chickenpox
Direct Contact & Airborne
Given to those unvaccinated that did not have chickenpox.
Shingles
Direct Contact
Vaccine can still be given if you have had shingles.
Pneumonia
Airborne
Two vaccines given separately. All 65+ or immunocompromised should receive both.
Influenza
Airborne
Vaccine components change annually.
Meningitis
Airborne & Direct Contact
Given to anyone unvaccinated or at an increased risk, especially students.
Some mosquito-borne diseases are also prevalent in India including:
Malaria– Antimalarial medication is recommended for many regions in India. Speak with a travel health specialist to learn if these are right for your itinerary.
Dengue Fever– Another mosquito-borne disease, dengue affects millions each year. Unfortunately, there is no vaccination against dengue approved in the United States. Make sure you take precautions against mosquitoes like using repellents and mosquito netting.
Fortunately, the Zika virus has yet to arrive in India.
To learn more about these infections, see their respective vaccination or infection pages.
If you are traveling to India, make sure you are protected. Visit your local Passport Health to receive a comprehensive consultation on what you will need to stay safe. Book your appointment online now or call us at and make sure your dream trip doesn't become a nightmare.
Do I Need A Yellow Fever Vaccine for India?
The yellow fever vaccine is not recommended for travelers to India. However, a yellow fever vaccination may be required for entry to India. If you are coming to India from a country where yellow fever is present you may be required to show proof of immunization. For example, if you are traveling from some South American countries to India, proof of yellow fever immunization may be required.
How To Prevent Delhi Belly (Travelers' Diarrhea)
Delhi Belly (or travelers' diarrhea) is very common among travelers. Up to 70 percent of international travelers will come down with travelers' diarrhea during their trips. This is especially true for visitors to India.
Causes can range from viral or bacteria infections to just a difference in cuisine. But, no matter how it happens, travelers' diarrhea can ruin a trip.
There are a few precautions you can take to avoid travelers' diarrhea:
Avoid risky eating– Be smart about where and what you eat. Street carts may not be the best place to grab a snack, but you also don't need to only eat pre-packaged foods. Use good judgment to decide where would be best to chow down.
Watch what you drink– Indian water can be contaminated with bacteria and other biologics that could cause travelers' diarrhea. Be sure anything you drink is clean. If at a restaurant, do not drink anything with ice as it is likely made from unclean water.
Consider preventative care– Some products, like Travelan, will provide you with some protection against travelers' diarrhea.
Be sure to bring a travelers' diarrhea kit that includes antibiotics or similar products that can help stop diarrhea if it occurs.
To learn more about what you can do to avoid Delhi Belly, see our travelers' diarrhea page. Or, book an appointment with your local Passport Health by calling or scheduling online now.
Do I Need a Visa or Passport for India?
India requires all U.S. travelers have a visa prior to entering the country. Visa requirements vary based on the purpose of travel, length of stay and family background. A passport with at least six months validity is also required.
India Entry Requirements

Do I Need A…
For My Trip to India?

Passport
Tourist Visa
Business Visa
Vaccinations
Sources: Embassy of India and U.S. State Department
What Is the Climate Like In India?
India is a big country, the weather can be different depending on where you go. Here's some information about the weather in some of India's most popular places:
Goa: Goa is a beach place in India. The best time to go is from November to February when the weather is dry and comfortable.
Delhi: Delhi is a city in India. The best time to go is from October to March when the weather is good.
Mumbai: Mumbai is a city in India. The best time to go is from November to February when it's cooler.
Jaipur: Jaipur is a city in India. The best time to go is from October to March when the weather is good.
Agra: Agra is a city in India. The best time to go is from November to March when the weather is good.
Kerala: Kerala is a place in India with lots of rain. The best time to go is from September to March when it's dry.
Remember that the weather can change every year, so it's always a good idea to check before you go.
How Safe Is India?
Avoid an Embarrassing Stop
India is generally safe, but is still a developing country in many ways. Try to avoid the Indian-Pakistani border, as growing tensions have led to a less safe situation.
Petty crime, especially theft is common. This happens mostly in trains and buses. pick-pocketing is known to occur in some tourist areas. Violent crime is traditionally uncommon, though there has been a slight increase in recent years.
Scamming has become more common in many popular areas. Be especially careful in airports and train stations. If an offer for cheap transportation or hotel rooms seems too good, it probably is. Only use well-known travel agencies when booking your trip and planning activities in-country.
LGBT individuals will want to be especially careful as laws on homosexuality are unclear. While prosecution is rare, LGBT visitors may wish to avoid drawing attention.
What Should I Pack For India?
Packing for India can be a bit tricky, as the country is different from many popular travel destinations:
Pack light– Moving from place to place in India can be a bit tricky. Many forms of transportation have a tight fit and having something you can easily haul around is key. Bringing an extra backpack isn't a bad idea either as a purse or small bag may not be enough to carry water, an umbrella and similar items.
Prepare for weather– Be sure to pack according to what season you'll be in the country. Where you are headed is also a key factor as the Himalayas are a much cooler region.
Wear the right footwear– You'll likely be doing a lot of walking (or even standing) in India. Make sure your shoes are up for the trip, your feet will thank you.
Bring a complete first-aid kit– The CDC has a complete list of recommended health items which can be found here. Some notable items include: sunscreen, insect repellent, hand sanitizer and diarrhea medicine like DiaResQ or other remedies.
Where Is the U.S. Embassy in India?
The State Department recommends all travelers to India enroll in the Smart Traveler Enrollment Program (STEP) to receive automated notifications from the U.S. Embassy. This program provides important information to travelers about potential threats in countries you may be visiting.
The U.S. Embassy in India is located at:
U.S. Embassy New Delhi
Shantipath, Chanakyapuri
New Delhi – 110021
India
Telephone: +(91) (11) 2419-8000
Fax: +(91) (11) 2419-8407
Whether you are traveling for business or pleasure, India is an absolutely amazing destination. From the Himalayas to the coast of the Indian Ocean, the country's unique culture and feel has something for every type of traveler.
To learn more about what you can do to prepare for an Indian trip, visit your local Passport Health clinic. Book your appointment today by calling or scheduling online now.
Customer Reviews
Passport Health – Travel Vaccines for India

Overall rating: 5 stars – 10 reviews

"

Customized Service

"

"My customized booklet for travel to India was waiting for me upon arrival. All medication options were discussed and I was able to make informed decisions. I received a shot on-site."

"

Fast service. professional, detailed explanations

"

"Traveling to China and India on business – made appointment one week and went in for travel inoculations the next week. 10 am apt and was out the door by 1020. outstanding service and very friendly. Provided detailed explanations of the potential risks in each country and the pros/cons of the inoculations. Also offered pill form versus shot for one of the diseases. Much appreciated!"

"

Great Experience

"

"I had to receive 6 vaccines for an upcoming trip to India and I thought she took her time with me and explained everything really thoroughly instead of just sticking me with whatever she told me I needed. It was a great experience, she was super sweet and patient."

"

India Vaccinations

"

"Quick and easy visit. Explained all the things I need for India and what to avoid on my trip. Feel well prepared for my trip."

"

Exceptional service

"

"Overall, my experience was excellent. The nurse was very knowledgeable, friendly and courteous. She provided insightful information about international travel, offered recommended immunizations and health tips for my upcoming business trip to India, and answered all my questions with ease and complete confidence. I would highly recommend Passport Health (and Jamie Napolitano, in particular) to my colleagues, friends and family."

"

Awesome support

"

"I was running out the door for the airport to India and called asking for a new prescription. The clinician at Passport Health quickly wrote it up, called me, and had it in my pharmacy – super fast. Very impressed."

"

Efficient and Pleasant

"

"We were provided with all the medical information and vaccinations necessary for our upcoming trip to India. Our nurse was pleasant and efficient. We received what we needed and were not pressured to purchase anything extra. We were able to purchase those things that we wanted and did not have to go running all over town to get the items. It was a great experience."

"

Great visit!

"

"The nurse did an excellent job helping me understand a lot of things I had questions on. This is my first trip to India and the vaccinations and other health areas were my biggest unknown and biggest concern. I feel so much better after talking to her. She was very knowledgeable and answered all my questions. She was very patient and pleasant as well. Just a great experience. Thanks!"

"

Outstanding visit

"

"The nurse did a wonderful job at describing all the shots I needed and did not need for my trip to India. She took her time and made sure I understood what could happen if I was not careful. While not my first international trip … it was my first time to have to get shots for international travel to a developing country. I feel very well informed. Gail did not rush through anything which I really appreciated."

"

Efficient and Informative

"

"I always enjoy this experience because I have enough stress as it is to deal with every time I prepare for a trip to India, Passport health has all my data and just makes it easy"

On This Page:
Do I Need Vaccines for India?
How To Prevent Delhi Belly (Travelers' Diarrhea)
What Are the Entry and Exit Requirements for India?
What Is the Climate Like In India?
How Safe Is India?
What Should I Pack For India?
Where Is the U.S. Embassy in India?