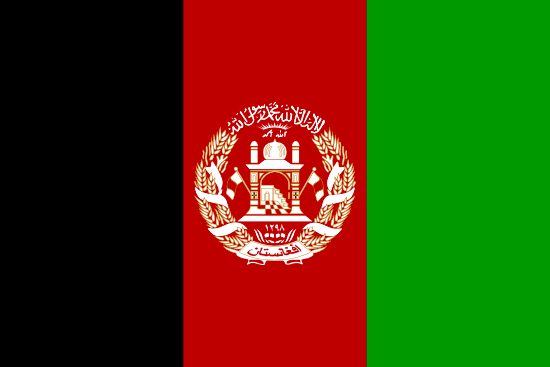 Travel Vaccines and Advice for Afghanistan
Embodied by mountainous terrain and rugged landscapes, Afghanistan is an underrated beauty. With iconic sculptures and undeniable historic significance, it is a gem built for every kind of traveler.
Do I Need Vaccines for Afghanistan?
Yes, some vaccines are recommended or required for Afghanistan. The CDC and WHO recommend the following vaccinations for Afghanistan: hepatitis A, hepatitis B, typhoid, cholera, rabies, anthrax, meningitis, polio, measles, mumps and rubella (MMR), Tdap (tetanus, diphtheria and pertussis), chickenpox, shingles, pneumonia and influenza.
COVID-19 vaccination is recommended for travel to all regions, both foreign and domestic. Check with your local Passport Health clinic if immunization is offered in your area.
See the bullets below to learn more about some of these key immunizations:
See the tables below for more information:
Recommended Travel Vaccinations for Afghanistan

VACCINE
HOW DISEASE SPREADS
DETAILS

COVID-19
Airborne & Direct Contact
Recommended for all unvaccinated individuals who qualify for vaccination
Hepatitis A
Food & Water
Recommended for most travelers
Hepatitis B
Blood & Body Fluids
Accelerated schedule available
Typhoid
Food & Water
Shot lasts 2 years. Oral vaccine lasts 5 years, must be able to swallow pills. Oral doses must be kept in refrigerator.
Cholera
Food & Water
Recommended for travel to most regions.
Rabies
Saliva of Infected Animals
High risk country. Vaccine recommended for long-term travelers and those who may come in contact with animals.
Anthrax
Animals & Biological Agents
Vaccination may be recommended or required for U.S. government employees or contractors.
Polio
Food & Water
Proof of vaccination required for stays over 4 weeks. Active infection in some parts of country. Cases reported in last 12 months.
Routine Vaccinations for Afghanistan

VACCINE
HOW DISEASE SPREADS
DETAILS

Measles Mumps Rubella (MMR)
Various Vectors
Given to anyone unvaccinated and/or born after 1957. One time adult booster recommended.
TDAP (Tetanus, Diphtheria & Pertussis)
Wounds & Airborne
Only one adult booster of pertussis required.
Chickenpox
Direct Contact & Airborne
Given to those unvaccinated that did not have chickenpox.
Shingles
Direct Contact
Vaccine can still be given if you have had shingles.
Pneumonia
Airborne
Two vaccines given seperately. All 65+ or immunocompromised should receive both.
Influenza
Airborne
Vaccine components change annually.
Meningitis
Airborne & Direct Contact
Given to anyone unvaccinated or at an increased risk, especially students.
Polio is still a very real threat in some parts of Afghanistan. Vaccination is highly recommended for travelers. You may be required to show proof of polio vaccination upon entering the country.
Cholera is another infection still found in regions of the country. Vaccination is highly recommended. As with all foodborne illnesses, vaccination is the best form of protection.
Malaria and dengue are present in Afghanistan. Bring mosquito repellent, netting and wearing protective clothing. Antimalarials may be recommended based on your itinerary.
Visit our vaccinations page to learn more. Travel safely with Passport Health and schedule your appointment today by calling or book online now.
Customer Reviews
Passport Health

Travel Vaccines for Afghanistan

Overall rating: 5 stars – 5 reviews

"

Great Experience at Passport

"

"I waited to do this review until after I found out if everything was completed that I would need as a contractor in Afghanistan. I was one of a few contractors who had everything complete that needed to be completed. I did not have to worry about anything (other than my BP). You guys did a wonderful job making sure that all of my paperwork was completed correctly with the doctors signature and license number. You also made sure that I had copies of everything that I needed since I had never been overseas before this trip. Thank you very much."

"

Exceptionally Professional Provider

"

"I have worked with the shop in Fredericksburg for a few years in order for going to Iraq and Afghanistan. Everything is ALWAYS perfect, making all the paperwork for the military without a hiccup. I came this time and found the staff to be as freindly, professional and courteous. Fantastic crew, and I would recommend them to anyone."

"

Really helped me with DOD readiness!

"

"The team at PH at the Brentwood location were a jovial bunch that worked with me in a professional way to get me ready for an Afghanistan deployment with the Army. All those forms, exams, and labs needed…I had no idea what I was doing with this, and they got me sorted."

"

Good to see

"

"The nurse was very informative. Hand out on Afghanistan's weather and disease potential was good to read. I didn't know sunblock is needed with Doxy. Army not very informative about vacinations. She talked about each one I recieved and informed me about risks involved with each and why it was necessary to take them. I would recommend this place to anyone wanting to travel overseas."

"

Outstanding staff and work product

"

"I have utilized Passport Health two times now. I have been impressed with their effort and the superior customer service. This time I was on my way to Afghanistan. When I arrived for CRC there were many people who did not have the appropriate paperwork. I walked through without a hitch. ALL of the staff there is more than competent and absolutely professional. Thank you!"

Do I Need a Passport or Visa for Afghanistan?

A valid passport and visa are required for entry into Afghanistan. Proof of polio vaccination may be required for some travelers.

Sources: Embassy of Afghanistan and U.S. State Department

Travelers must register with the Ministry of the Interior's Foreigners' Registration Office upon arrival. There is a location at Kabul International Airport and others throughout the region.

For more information, see our Afghanistan visa page. Or contact a Passport Health Passport and Visa specialist by calling 1-844-366-8472 or by filling out our online form.

What Is the Climate Like in Afghanistan?

The weather in Afghanistan is predictable. Hot summers, and cold winters.

Summer temperatures easily reach the high-110's. Midwinter temperatures as low as the mid-teens are common around the Hindu Kush. The highlands vary with elevation. The coolest temperatures usually occur on the heights of the mountains.

Temperatures show range greatly on a daily basis. Mornings can be near freezing. But, by the afternoon it can reach up the low-90's.

In the mountains bordering Pakistan, Indian monsoons bring moist tropical air in summer. While the frontal winds from the west may bring large sandstorms or dust storms.

How Safe Is Afghanistan?

United States citizens are advised to avoid travel to Afghanistan.

The country has the highest incidence rate of domestic violence in the world. It is also ranked 1st in the total number of violent hate crimes and 3rd in the total number of crime levels, in the world.

Due to the high level of danger and presence of terrorist organizations, travel is not recommended.

Cross the Salang Pass

Avoid mosquitoes and other bugs

The Salang Pass connects Kabul and northern Afghanistan. At almost 4000 meters, it is one of the most scenic and adventurous drives in Afghanistan.

Visitors will see views of the Hindu Kush Mountains before entering the Salang Tunnel. The construct which runs through the mountains at 3,400 meters high. It is one of the highest tunnels in the world.

What Should I Take to Afghanistan?

Afghan travel requires those traveling to plan a bit further ahead. Make sure you're ready for the trip.

Personal Allergy/Relief Medication – Dust is a constant presence in Afghanistan. Have the necessary medication with you to combat allergies in the Afghanistan climate.
Chapstick – This is essential to avoid dry or cracked lips while acclimating to the region.
Lubricating Eye Drops – Again, dust is omnipresent in Afghanistan. Lubricating eye drops could be a life-saver to helping you avoid itchy and irritated eyes.

U.S. Embassy in Afghanistan

If travelers face issues or have concerns while traveling throughout the country, contact or visit the U.S. Embassy.

U.S. Embassy Kabul
Great Massoud (Airport) Road
Kabul, Afghanistan
Telephone: 0700-108-001 or 0700-108-002
Emergency After-Hours Telephone: 0700-108-001
Fax: (00 93) (0) 700-108-564 or (0)202-300-546

Note, embassy services are limited due to Afghanistan's political climate. Extreme caution is recommended if traveling to the region.

Stay safe abroad with Passport Health. Call or book online now and start traveling safely today!

On This Page:
What Vaccines Do I Need for Afghanistan?
Do I Need a Passport or Visa for Afghanistan?
What is the Climate Like in Afghanistan?
How Safe is Afghanistan?
Cross the Salang Pass
What Should I Take to Afghanistan?
U.S. Embassy in Afghanistan