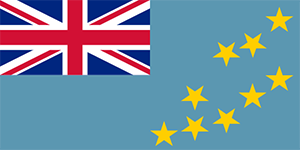 Do I Need Vaccines for Tuvalu?
Do I Need a Visa or Passport for Tuvalu?
What Is the Climate Like in Tuvalu?
How Safe Is Tuvalu?
Nanumanga Fire Caves
What Should I Take to Tuvalu?
U.S. Embassy in Tuvalu
Tuvalu was known as the Ellice Islands and is located on the Pacific Ocean. This Polynesian island nation is nearby Hawaii and Australia. It is also near the Santa Cruz Islands, Naru, Kiribati, Tokelau, Samoa, Wallis, Futuna, and Fiji. Tuvalu is made up of three reef islands and six coral reefs.
Travelers coming to Tuvalu will arrive by plane to see a sea that goes on forever. Turquoise and green will meet your eyes and the coral reefs will amaze you. Fongafale, Tuvalu's mainland, offers travelers lodgings and family run guesthouses to stay in. The cuisine and the party scene will keep travelers satisfied and entertained.
Whether you love to explore the depths of the sea or want to learn about Tuvalu's culture, you will find what you're looking for on the islands.
Do I Need Vaccines for Tuvalu?
Yes, some vaccines are recommended or required for Tuvalu. The CDC and WHO recommend the following vaccines for Tuvalu: typhoid, hepatitis A, hepatitis B, rabies, and influenza.
---
Be sure to bring mosquito netting and repellents as dengue can be found on Tuvalu.
Visit our vaccinations page to learn more. Travel safely with Passport Health and schedule your appointment today by calling or book online now.
Customer Reviews
Passport Health –

Travel Vaccines for Tuvalu
Overall rating:

5

stars –

2

reviews
"

Great friendly help

"

"More than just vaccinations for our Tuvalu trip — solid, friendly advise about traveling internationally."
"

Excellent Firm

"

"The nurse was well prepared for our visit and new exactly wehat we needed for our trip to Tuvalu."
Do I Need a Visa or Passport for Tuvalu?
A visa is not required for stays less than 30 days. A valid passport with at least six months validity is needed.
Sources: U.S. State Department and Embassy of Tuvalu
For more information contact a Passport Health Passport and Visa specialist by calling 1-844-366-8472 or by filling out our online form.
What Is the Climate Like in Tuvalu?
Tuvalu is a hot, humid, and rainy place. Temperatures tend to stay in the mid-80's all year long.
In the wet season travelers, there can be as much as 8in. of rain per month. Cyclone season also occurs during this season ever year. It's rare that a cyclone will hit Tuvalu, but it has happened in the past.
How Safe Is Tuvalu?
Travelers should be aware of what's going on in Tuvalu even if crime is low. You should be paying attention to suspicious activity around people's homes and businesses. Then you should report that activity to the authorities. Scamming does occur in Tuvalu. Take precautions to avoid becoming a victim.
Nanumanga Fire Caves
Travelers can do so much in Naumanga. If you love to explore the depths of the sea, the Nanumanga Fire Caves is something every traveler should experience. When you think caves, you think you will be exploring above ground, but that is not the case with this attraction.
The caves are submerged under 37 meters of water. You're eyes will see signs of habituation. You will also see the stone of the cave and coral are blackened. This is because of fire that was created by occupants who inhabited the cave in the past.
In 1986 scuba divers found the Nanumanga Fire Caves. Legends have been conjured up that there is a 'house' under the sea. This is a must see attraction for scuba divers who love to explore the unique depths of the sea.
What Should I Take to Tuvalu?
Before you travel to Tuvalu, there are some things you need to take with you on your trip.
Passport and Visa — You need a passport with 6 months validity and a blank passport page for an entry stamp. You don't need a visa unless you plan to stay in Tuvalu for more than 30 days.


Currency — The Australian Dollar is the currency of Tuvalu, and TVD is the currency code. Credit cards are not accepted in Tuvalu. Bringing cash and traveler's checks is recommended. There are no ATMs.


Health and Safety — When you pack for Tuvalu, it's important to pack what you need to stay healthy and safe. You should think about packing supplies to prevent injury or illness and a first aid kit.
U.S. Embassy in Tuvalu
All Americans visiting Tuvalu should register online with the U.S. Department of State before departure. This will inform the office of your travel plans within the country and will allow them to reach out in the case of an emergency or evacuation.
While Tuvalu does not have an embassy, there is an embassy on Fiji that serves the area:
U.S. Embassy Suva
158 Princes Road
Tamavua, Suva, Fiji
Phone: 679 331-4466
Stay safe abroad with Passport Health. Call or book online now and start traveling safely today!