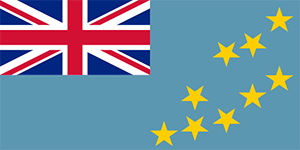 Travel Vaccines and Advice for Tuvalu
Tuvalu was known as the Ellice Islands and is located on the Pacific Ocean. This Polynesian island nation is nearby Hawaii and Australia. It is also near the Santa Cruz Islands, Naru, Kiribati, Tokelau, Samoa, Wallis, Futuna, and Fiji. Tuvalu is made up of three reef islands and six coral reefs.
Travelers coming to Tuvalu will arrive by plane to see a sea that goes on forever. Turquoise and green will meet your eyes and the coral reefs will amaze you. Fongafale, Tuvalu's mainland, offers travelers lodgings and family run guesthouses to stay in. The cuisine and the party scene will keep travelers satisfied and entertained.
Whether you love to explore the depths of the sea or want to learn about Tuvalu's culture, you will find what you're looking for on the islands.
Do I Need Vaccines for Tuvalu?
Yes, some vaccines are recommended or required for Tuvalu. The CDC and WHO recommend the following vaccinations for Tuvalu: hepatitis A, hepatitis B, typhoid, meningitis, polio, measles, mumps and rubella (MMR), Tdap (tetanus, diphtheria and pertussis), chickenpox, shingles, pneumonia and influenza.
COVID-19 vaccination is recommended for travel to all regions, both foreign and domestic. Check with your local Passport Health clinic if immunization is offered in your area.
See the bullets below to learn more about some of these key immunizations:
See the tables below for more information:
Recommended Travel Vaccinations for Tuvalu

VACCINE
HOW DISEASE SPREADS
DETAILS

COVID-19
Airborne & Direct Contact
Recommended for all unvaccinated individuals who qualify for vaccination
Hepatitis A
Food & Water
Recommended for most travelers
Hepatitis B
Blood & Body Fluids
Recommended for travelers
to most regions.
Typhoid
Food & Water
Recommended for travelers
to most regions.
Routine Vaccinations for Tuvalu

VACCINE
HOW DISEASE SPREADS
DETAILS

Measles Mumps Rubella (MMR)
Various Vectors
Given to anyone unvaccinated and/or born after 1957. One time adult booster recommended.
TDAP (Tetanus, Diphtheria & Pertussis)
Wounds & Airborne
Only one adult booster of pertussis required.
Chickenpox
Direct Contact & Airborne
Given to those unvaccinated that did not have chickenpox.
Shingles
Direct Contact
Vaccine can still be given if you have had shingles.
Pneumonia
Airborne
Two vaccines given separately. All 65+ or immunocompromised should receive both.
Influenza
Airborne
Vaccine components change annually.
Meningitis
Airborne & Direct Contact
Given to anyone unvaccinated or at an increased risk, especially students.
Polio
Food & Water
Considered a routine vaccination for most travel itineraries. Single adult booster recommended.
Be sure to bring mosquito netting and repellents as dengue can be found on Tuvalu.
Visit our vaccinations page to learn more. Travel safely with Passport Health and schedule your appointment today by calling or book online now.
Do I Need a Visa or Passport for Tuvalu?
A visa is required for Tuvalu, but is available on-arrival. A valid passport with at least six months validity is needed.
Tuvalu Entry Requirements

Do I Need A…
For My Trip to Tuvalu?

Passport
Tourist Visa
Business Visa
Vaccinations
Sources: Embassy of Tuvalu and U.S. State Department
What Is the Climate Like in Tuvalu?
Tuvalu is a small island nation in the Pacific Ocean that has a tropical climate. Its weather is hot and humid with high temperatures and rainfall all year round. The wet season runs from November to April, and during this time, there can be heavy rainfall and occasional cyclones.
Funafuti, the capital and largest city, Nanumea, and Nui are the most popular tourist destinations in Tuvalu. They all have similar weather conditions, with high temperatures and humidity throughout the year. Nanumea is known for its beautiful beaches and lagoons, while Nui is famous for its coral reefs and clear waters.
If you plan to visit Tuvalu, it is important to check the weather forecast and pack accordingly for the hot and humid conditions. It is also advisable to prepare for heavy rainfall and tropical cyclones if traveling during the wet season.
How Safe Is Tuvalu?
Tuvalu is a small island country in the Pacific, and travelers should take steps to stay safe while visiting. Research the country before you go to learn about any safety concerns, like mosquito-borne diseases.
You can protect yourself by wearing long-sleeved clothes, using insect repellent, and staying in places with air conditioning or mosquito nets. It's also important to be aware of your surroundings and keep your belongings secure to avoid becoming a victim of crime. In Tuvalu, it's important to respect the local customs and traditions. This means dressing modestly, asking permission before taking photos, and being polite to people you meet.
Remember that Tuvalu has limited resources, including medical facilities and transportation options. Bring any necessary medications and supplies with you, and be prepared to go at a slower pace. If you have any questions or concerns, you can talk to your hotel or tour operator, or reach out to the local embassy or consulate.
Being aware and prepared can help you have a safe and enjoyable trip to Tuvalu.
Nanumanga Fire Caves
Avoid an Embarrassing Stop
Travelers can do so much in Naumanga. If you love to explore the depths of the sea, the Nanumanga Fire Caves is something every traveler should experience. When you think caves, you think you will be exploring above ground, but that is not the case with this attraction.
The caves are submerged under 37 meters of water. You're eyes will see signs of habituation. You will also see the stone of the cave and coral are blackened. This is because of fire that was created by occupants who inhabited the cave in the past.
In 1986 scuba divers found the Nanumanga Fire Caves. Legends have been conjured up that there is a 'house' under the sea. This is a must see attraction for scuba divers who love to explore the unique depths of the sea.
What Should I Take to Tuvalu?
If you're traveling to Tuvalu it's important to pack light and bring clothes suitable for warm and humid weather. Pack breathable clothes like cotton t-shirts, shorts, and skirts to stay cool. The sun in Tuvalu is strong, so bring sunscreen with a high SPF, sunglasses, and a hat to protect your skin and eyes.
Mosquitoes are common, so bring mosquito repellent. Wear long sleeves and pants in the evenings. Comfortable and sturdy water-resistant shoes or sandals are necessary because Tuvalu is a coral atoll, and some parts of the islands can be rocky or uneven. Make sure to bring your passport, travel insurance, and any necessary medications.
If you plan on snorkeling or diving, consider packing your own equipment such as a snorkel, mask, fins, and wetsuit. Tuvalu is a cash-based economy, so bring enough local currency or U.S. dollars to cover expenses during your stay. Staying hydrated is important, so bring a reusable water bottle. Tuvalu uses Type I electrical outlets, so bring an adapter if your devices have different plugs.
Remember, pack light and only bring what you need.
U.S. Embassy in Tuvalu
All Americans visiting Tuvalu should register online with the U.S. Department of State before departure. This will inform the office of your travel plans within the country and will allow them to reach out in the case of an emergency or evacuation.
There is no U.S. embassy in Tuvalu, but the closest one is located in Suva, Fiji. U.S. embassies provide services to U.S. citizens who are traveling abroad, including emergency assistance, help with passports and visas, travel information and safety and security information.
U.S. Embassy Suva
158 Princes Road
Tamavua, Suva, Fiji
Phone: 679 331-4466
If you are a U.S. citizen traveling to Tuvalu, you may want to contact the U.S. embassy in Suva, Fiji for more information on the services they offer.
Stay safe abroad with Passport Health. Call or book online now and start traveling safely today!
Customer Reviews
Passport Health – Travel Vaccines for Tuvalu