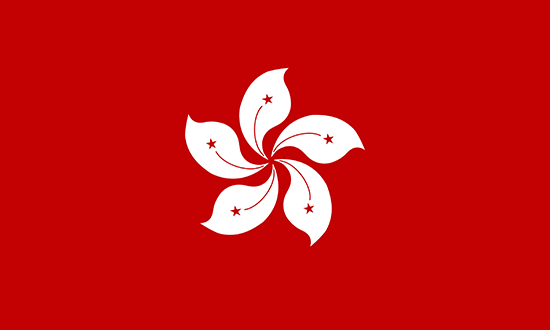 Travel Vaccines and Advice for Hong Kong
Hong Kong is a blend of both Eastern and Western influence with a myriad of architectural wonders, friendly gardens, modern marvels, and traditional experiences.
Hong Kong is identified by four separate and unique areas of the country. A popular attraction is Big Buddha. Stopover at Peng Chau Island on your way to the city center for a native Hong Kong experience.
Make your way to the Hong Kong Island for city life and more. The central area brings the mesmerizing, picturesque skylines to life.
What is Hong Kong?
Hong Kong is a special administrative region or SAR for short.
While it was a British colony for over 100 years, Hong Kong became a SAR under China in 1997. The region operates completely separately from China in politics and financials.
Do I Need a Visa for Hong Kong?
A passport is required to enter Hong Kong. A visa is not needed for stays under 90 days. If you do plan to visit mainland China, a visa will be required.
Keep a copy of your return tickets, travel itinerary, and your passport to present if necessary. Be sure you have an empty page in your passport for an entry stamp.
Sources: Embassy of Hong Kong and U.S. State Department
Hong Kong is very serious about passport expiration. Make sure you have at least one month's validity upon exiting the region.
Visit our vaccinations page to learn more. Travel safely with Passport Health and schedule your appointment today by calling or book online now.
Do I Need Vaccines for Hong Kong?
Yes, some vaccines are recommended or required for Hong Kong. The CDC and WHO recommend the following vaccinations for Hong Kong: hepatitis A, hepatitis B, typhoid, rabies, meningitis, polio, measles, mumps and rubella (MMR), Tdap (tetanus, diphtheria and pertussis), chickenpox, shingles, pneumonia and influenza.
See the bullets below to learn more about some of these key immunizations:
See the tables below for more information:
Recommended Travel Vaccinations for Hong Kong

VACCINE
HOW DISEASE SPREADS
DETAILS

Hepatitis A
Food & Water
Recommended for most travelers
Hepatitis B
Blood & Body Fluids
Accelerated schedule available
Typhoid
Food & Water
Shot lasts 2 years. Oral vaccine lasts 5 years, must be able to swallow pills. Oral doses must be kept in refrigerator.
Rabies
Saliva of Infected Animals
High risk country. Vaccine recommended for long-term travelers and those who may come in contact with animals.
Routine Vaccinations for Hong Kong

VACCINE
HOW DISEASE SPREADS
DETAILS

Measles Mumps Rubella (MMR)
Various Vectors
Given to anyone unvaccinated and/or born after 1957. One time adult booster recommended.
TDAP (Tetanus, Diphtheria & Pertussis)
Wounds & Airborne
Only one adult booster of pertussis required.
Chickenpox
Direct Contact & Airborne
Given to those unvaccinated that did not have chickenpox.
Shingles
Direct Contact
Vaccine can still be given if you have had shingles.
Pneumonia
Airborne
Two vaccines given seperately. All 65+ or immunocompromised should receive both.
Influenza
Airborne
Vaccine components change annually.
Meningitis
Airborne & Direct Contact
Given to anyone unvaccinated or at an increased risk, especially students.
Polio
Food & Water
Considered a routine vaccination for most travel itineraries. Single adult booster recommended.
Japanese encephalitis and chikungunya are present in Hong Kong. Make sure to bring mosquito repellents or netting. JE is found throughout Asia. Vaccination is the best form of protection against the mosquito-borne virus.
Visit our vaccinations page to learn more. Travel safely with Passport Health and schedule your appointment today by calling or book online now.
Customer Reviews
Passport Health

Travel Vaccines for Hong Kong
Overall rating:

5

stars –

10

reviews
"

Very Helpful

"

"As a first time traveler to Hong Kong I wasn't sure what to expect. I felt that the advice and communication was very well done. They did not try to get me to take anything I did not need and knew what I needed to do to prepare for my safe trip. I originally intended to accomplish this with my primary care physician but I am glad I went to Passport health. Their knowledge and expertise for my needs was appreciated."
"

Immediate Travel Need

"

"Although the building was a bit difficult to find, the clinic, ran by the RN was very well done. She was very professional and helpful with my sudden and immediate travel needs for Hong Kong. She explained everything in clear detail and was helpful with the how's and why's for travel in India for my short business trip."
"

Excellent Personal Attention

"

"The nurse in the Boulder clinic is extremely well-informed and practical in her advice. Plus she herself has lived in Hong Kong so she had her own personal recommendations. I felt like I was in very good hands."
"

info before trip

"

"1st time visit went to get info before my trip to Hong Kong. The nurse was super helpful and really explained things fully! Will repeat business if going on trips in the future and left a positive yelp review based on her customer service and professionalism."
"

Very good clinic

"

"A well deserved visit I was fully satisfied. Your representative was well aware of details and what to expect when traveling to Hong Kong. Most important a full description of what type of shots to take."
"

Great Experience

"

"Ahead of a trip to Hong Kong, I visited Passport Health to get up to date on vaccinations. Very easy process and quite helpful – would definitely use again!"
"

Excellent Service

"

"After leaving a message to schedule my appointment I received a callback within 10 minutes. We are quickly able to schedule a convenient appointment time. I received a reminder call as well as an email prior to my time. When I arrived to the appointment the nurse was ready for me and moved smoothly through the process. Everything worked just as expected. We even had a few extra minutes to chat about Hong Kong."
"

Extremely Helpful Info

"

"The nurse was extremely knowledgable, didn't push the vaccines but simply spelled things out, and gave us all sorts of helpful tips about day to day life in Hong Kong (like, if you take a cab from the airport, have the cab register the trip with the police who are right there, so you don't get taken out somewhere and robbed)."
"

The Nurses are Awesome

"

"The nurse was extremely helpful. I have never been outside of the country and am traveling to Hong Kong. I had so many questions and she was able to help answer each one, provide me with info about the vaccinations, and was warm and kind."
"

Professional and Knowlegeable

"

"As a frequent overseas traveler (and a mom on high-alert) my expectations for travel medicine acumen are rarely met. Today, though, the RN at Passport Health took the time to do the research to make just the right recommendations for my kids' (and my) upcoming trip to Hong Kong. Very impressive."
What is the Climate Like in Hong Kong?
Hong Kong is mountainous, taking over 70 percent of its geographical area. Hong Kong also has over 200 islands and is considered a subtropical monsoon climate. These reasons make Hong Kong best defined by its four seasons. Here are descriptions:
Winter – The subtropical climate turns winter into a cool and relatively humid environment. Expect temperatures in the mid-60's.
Spring – Like the winter but a bit warmer. Humidity is present, though the weather can vary from cloudy to clear. Temperature are in the low-70's.
Summer – By far the hottest and most humid time of the year. The humidity brings routine thunderstorms and rain, particularly in June through August. Temperatures can reach over 85 degrees.
Fall – Fall is the best time to visit Hong Kong. The sunniest of the seasons, temperatures fall are in the high-70's.
The subtropical climate of Hong Kong is accompanied by monsoons and heavy winds. Tropical cyclones are a risk to be aware of particularly in the summer months.
Hong Kong has a system in place to admit weather warnings for wind and rain severity. Rated on a scale from one to ten, the higher the rating the more severe the weather. Weather patterns rated over eight on the scale are considered serious.
How Safe is Hong Kong?
The United States Government rates Hong Kong as an area of low crime. Remain alert in crowded areas and keep belongings close. Always carry identification. If you are a victim of a crime, the emergency phone number is 999, not 911. Emergency services are comparable to the U.S. in response time and quality.
Despite being sold in Hong Kong, some items are illegal if considered pirated. When making purchases, be sure it is from a reliable source. Bringing weapons into Hong Kong, including pepper spray, is only legal with the proper documents.
Transportation wise, Hong Kong has reliable options. Hong Kong drivers operate on the left side of the road. Car rentals are available and U.S. citizens can operate under their U.S. driver's license for a year after entry. Public transportation in Hong Kong is world class, with buses, taxis and an underground option. All options are considered safe and reliable.
Transportation Tourism in Hong Kong
Must-do's for travelers in Hong Kong involves unique forms of travel! They start where you first begin your journey, on Lantau Island near the airport. You will find the Ngong Ping Cable Car, a 360 degree 25-minute aerial experience that takes you across the Tung Chung Bay. Arrive at Big Buddha, or the Tian Tan Buddha, the largest Buddha bronze statue in existence.
The other two transportation attractions take place or end on Hong Kong Island. The Star Ferry is a breathtaking and cost-friendly trip across Victoria Harbor to Kowloon. Professional tip, try starting in Kowloon and ending on Hong Kong Island. The views of the city are even clearer. The other must-do is the Peak Tram, a scenic train that takes you to the top of Victoria Peak. Enjoy stunning views of the city below!
What Should I Take To Hong Kong?
Here are recommended items to bring along with you to Hong Kong:
Sunscreen and Bug Spray – Sunscreen and bug spray are must for Hong Kong. Make sure to use 30+ SPF sunscreen and bug sprays that contain DEET.
Electronics and Personal Belonging – If you cannot replace it, do not bring it. The risk of theft is low in Hong Kong but it can happen. The less you bring, the better for both travel and replacement purposes.
Clothing – Proper rain gear is highly recommended for the varying weather and winds. Also, nights can be cold in Hong Kong, particularly during the winter months. Consider packing a heavier jacket. Sturdy shoes are a great idea for exploring.
United States Embassy in Hong Kong
There is one U.S. Consulate located in Hong Kong. The U.S. State Department recommends signing up for the Smart Traveler Enrollment Program (STEP). This free program allows the U.S. Embassy in Hong Kong to update you if any emergency or risks were to occur within the country.
U.S. Consulate General Hong Kong and Macau
26 Garden Road, Central,
Hong Kong
Telephone: +(852) 2841-2211, +(852) 2841-2225, +(852) 2841-2323
Emergency After-Hours Telephone: +(852) 2523-9011
Fax: +(852) 2845-4845
Ready to start your next journey? Call us at or book online now!
On This Page:
What is Hong Kong?
Do I Need a Visa for Hong Kong?
Do I Need Vaccines For Hong Kong?
What is the Climate Like in Hong Kong?
How Safe is Hong Kong?
Transportation Tourism in Hong Kong
What Should I Take To Hong Kong?
United States Embassy in Hong Kong