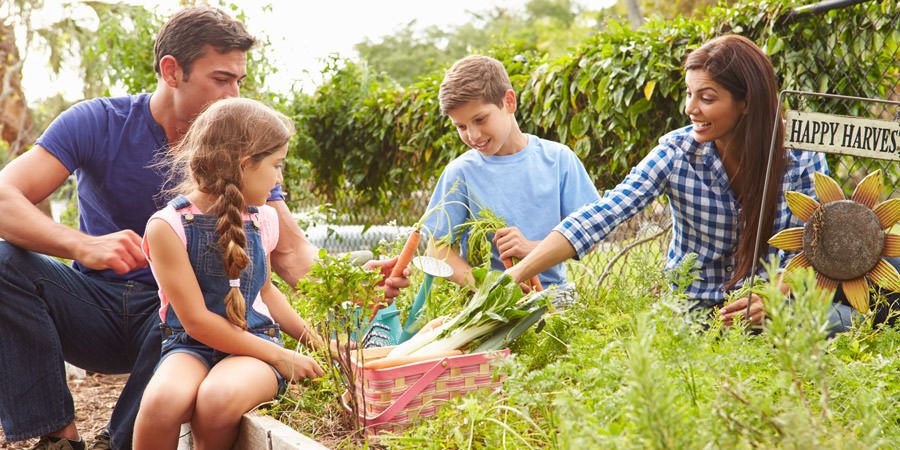 Tetanus, Diphtheria and Pertussis (Tdap) Vaccination
What Is Tetanus?
Unlike most other infections, tetanus enters the body through breaks in the skin. This is most often cuts or wounds made by contaminated objects.
Symptoms can be severe and include: jaw cramping, muscle spasms and changes in blood pressure or heart rate. Infection can lead to serious complications such as broken bones, blood clots or respiratory failure.
Vaccination has played a key role in reducing annual cases to less than 50 in the United States.
What Is Diphtheria?
Around 100 years ago, diphtheria killed over 15,000 children each year. This bacteria disease spreads from person-to-person through droplets from coughing or sneezing. These droplets can stay on surfaces, like tables or toys, for long periods of times.
Diphtheria produces a toxin that can cause weakness, sore throat, fever and swollen neck glands. If the toxin enters the blood stream, there can be serious complications. About 10 percent of patients die, with treatment. Nearly 50 percent will die without.
What Is Pertussis?
Pertussis, or whooping cough, is a highly contagious bacterial infection. The bacteria enters the body through the respiratory system and releases toxins. These damage the airway and cause swelling.
Infection is usually person-to-person from those in close contact. Babies will often catch the disease from parents, siblings or caregivers.
Symptoms begin anywhere from five days to three weeks after exposure. Early symptoms are most dangerous for babies under one year and include: runny nose, fever, cough and pauses in breathing.
After a few weeks the disease can progress to later stages. These feature fits of rapid coughing, vomiting and heavy fatigue. Pertussis can lead to pneumonia, brain disease and even rib fractures. Make sure you and your children are protected.
Customer Reviews
Passport Health –

Tetanus, Diphtheria and Pertussis Vaccination

Overall rating: 5 stars – 6 reviews

"

Excellent Service

"

"Second visit. Again, a great experience. The nurse was warm and welcoming. Alleviated my fears about the TDaP vaccine being administered, as well as answered all my concerns."

"

Great Experience!

"

"Got a tetanus shot and my arm isn't even sore! I'm ashamed I don't remember my nurses name though it's in my info at home, she was GREAT!"

"

Great Appointment!

"

"We have a new grandbaby on the way and we want to assist in her care during the first two months after she is born. My daughter in law's OB GYN told her that any adult that comes in contact with the newborn for the first two months must have TDAP and a Flu Shot. Since this is not flu season, this is the only place to provide a flu shot. I am happy they were able to accommodate us. Thank you and much appreciation to you Passport Health for providing us the opportunity to be with our new grandbaby and help with her care from the beginning!"

"

Love the phone consults

"

"I cut myself with a metal object and my yellow card was not up to date on my last Tetanus immunization… so I called Passport Health. A nurse called me back with reassuring news (TT up to date) and some other advice about caring for the wound even during travel."

"

Health made simple

"

"Easiest process ever! Catherine was very personal and informative. I couldn't believe I was able to get in so quickly and get a tetanus vaccine. I also love how they don't push products on you and just an overall surprisingly quick and fun task."

"

Best one in VA

"

"The lady was early, very well informed, gave great guidance. tetanus shot didn't even hurt. very reasonably priced. this will be the place i always go to. and ive been to a few!!! she rocked."
What Type of Tetanus, Diphtheria or Pertussis Vaccinations are Available?
The best protection against tetanus, diphtheria and pertussis is through vaccination. There are a few variations available depending on age and need:
DTaP – Protects against tetanus, diphtheria and pertussis, designed for children.
Tdap – A booster immunization designed for preteens, teens and adults.
Td – Protects against only tetanus and diphtheria. It is a popular booster for those needing protection against just one type of infection.
All these vaccines have been shown to be safe and effective by the CDC, WHO and other health organizations.
Types of Tetanus, Diphtheria and Pertussis Vaccination

Protection Against
Protection For

Tetanus
Diphtheria
Pertusis
Children
Mixed
Adults

DTaP
Tdap
Td
Who Should Receive a Tetanus, Diphtheria or Pertussis Vaccination?
The CDC and other health organizations recommend everyone be vaccinated and up-to-date on all tetanus, diphteria and pertussis vaccinations and boosters. These are serious infections that can harm children, seniors and everyone in between.
Doses for children are recommended at the following ages:
2 Months
4 Months
6 Months
15 to 18 Months
4 to 6 Years
Teens and preteens should receive a booster dose. Adults should get a booster Td vaccination every 10 years.
Where Do These Infections Occur?
Tetanus, diphtheria and pertussis are common in many parts of the world. Outbreaks can occur in developed countries like the United States in Canada.
If you are a traveling to a region with any of these active infections, make sure your vaccinations are up-to-date.
When Should I Get a Tetanus, Diphtheria or Pertussis Booster?
Most adults should receive a booster dose of either Tdap or Td (tetanus and diphtheria vaccine) every 10 years. Vaccination may be recommended after five years if the individual suffers a severe or potentially dirty wound.
Pregnant individuals should receive a Tdap vaccine during every pregnancy. Vaccination is preferred during the third trimester as it can help protect the newborn from pertussis.
Where Can I Get a Tetanus, Diphtheria or Pertussis Vaccination?
Passport Health locations across the United States carry these vaccines in-stock for your visit. Call or book online now to schedule your vaccination appointment.
On This Page:
What Is Tetanus?
What Is Diphtheria?
What Is Pertussis?
What Type of Tetanus, Diphtheria or Pertussis Vaccinations are Available?
Who Should Receive a Tetanus, Diphtheria or Pertussis Vaccination?
Where Do These Infections Occur?
Where Can I Get a Tetanus, Diphtheria or Pertussis Vaccination?