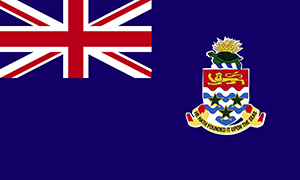 Travel Vaccines and Advice for the Cayman Islands
The Cayman Islands is the perfect place to vacation if you are looking for gorgeous beaches. Seven Mile Beach is a long stretch of white sands leading to calm, blue waters.
There are luxury hotels along the beach, gorgeous shops, and delicious restaurants. Visit Stingray City to hold and pet a string ray on a sandbar near Cayman's barrier reef. There are also plenty of boaters more than welcome to take you sailing. Even history buffs will enjoy exploring.
Do I Need Vaccines for the Cayman Islands?
Yes, some vaccines are recommended or required for the Cayman Islands. The CDC and WHO recommend the following vaccinations for the Cayman Islands: hepatitis A, hepatitis B, typhoid, rabies, meningitis, polio, measles, mumps and rubella (MMR), Tdap (tetanus, diphtheria and pertussis), chickenpox, shingles, pneumonia and influenza.
COVID-19 vaccination is recommended for travel to all regions, both foreign and domestic. Check with your local Passport Health clinic if immunization is offered in your area.
See the bullets below to learn more about some of these key immunizations:
See the tables below for more information:
Recommended Travel Vaccinations for the Cayman Islands

VACCINE
HOW DISEASE SPREADS
DETAILS

COVID-19
Airborne & Direct Contact
Recommended for all unvaccinated individuals who qualify for vaccination
Hepatitis A
Food & Water
Recommended for most travelers
Hepatitis B
Blood & Body Fluids
Accelerated schedule available
Typhoid
Food & Water
Shot lasts 2 years. Oral vaccine lasts 5 years, must be able to swallow pills. Oral doses must be kept in refrigerator.
Rabies
Saliva of Infected Animals
Vaccine recommended for long-term travelers and those who may come in contact with animals.
Routine Vaccinations for the Cayman Islands

VACCINE
HOW DISEASE SPREADS
DETAILS

Measles Mumps Rubella (MMR)
Various Vectors
Given to anyone unvaccinated and/or born after 1957. One time adult booster recommended.
TDAP (Tetanus, Diphtheria & Pertussis)
Wounds & Airborne
Only one adult booster of pertussis required.
Chickenpox
Direct Contact & Airborne
Given to those unvaccinated that did not have chickenpox.
Shingles
Direct Contact
Vaccine can still be given if you have had shingles.
Pneumonia
Airborne
Two vaccines given separately. All 65+ or immunocompromised should receive both.
Influenza
Airborne
Vaccine components change annually.
Meningitis
Airborne & Direct Contact
Given to anyone unvaccinated or at an increased risk, especially students.
Polio
Food & Water
Considered a routine vaccination for most travel itineraries. Single adult booster recommended.
Dengue infection does occur on the Cayman Islands. Be sure to bring and use quality insect repellents.
Visit our vaccinations page to learn more. Travel safely with Passport Health and schedule your appointment today by calling or book online now.
Do I Need a Visa for the Cayman Islands?
Travelers can stay at the Cayman Islands for up to 30 days without a visa. You must have a passport with at least six months validity. Proof of onward travel may be required.
Cayman Islands Entry Requirements

Do I Need A…
For My Trip to the Cayman Islands?

Passport
Tourist Visa
Business Visa
Vaccinations
Sources: Embassy of the Cayman Islands and U.S. State Department
What is the Climate Like in the Cayman Islands?
The Cayman Islands have a tropical rain forest climate with a wet season from May to October. There is a dry season from November to April.
The hottest month is August, with temperatures in the 80's. The coolest months are January and February, with temps in the 70's. The wettest month is October.
How Safe are the Cayman Islands?
Petty crime, such as pick-pocketing or bag-snatching, can occur in the Cayman Islands. Travelers should avoid carrying unnecessary valuables with them. Avoid demonstrations or large gatherings, as they are good opportunities for pick-pocketing.
Visitors should also travel in well-lit areas and avoid traveling alone if possible. Do not open the door for strangers.
Visit Stingray City
Avoid an Embarrassing Stop
Stingray City is a sandbar near a channel located in the barrier reef. This was a location that fishermen would visit to clean off the fish they caught each day. This attracted many stingrays.
The stingrays that visit the area are wild animals. But, they have become accustomed to people coming to feed them. Getting hurt by one is very unlikely. You may also come across starfish during your snorkeling excursion.
This is a once in a lifetime opportunity for those who love aquatic animals. You are sure to have tons of amazing photos to take home.
What Should I Take to the Cayman Islands?
Make sure to bring these key items with you on your trip to the Caymans:
Swimsuit – The Cayman Islands has plenty of beaches and pools so bring a swimsuit to enjoy the water.
Umbrella – The islands can get a lot of rain. You should bring an umbrella to avoid getting soaked during a downpour.
Sunscreen – Lounging on the beach or exploring the outdoors is a must. Make sure to lather up in sunscreen first to preventing burning.
U.S. Embassy to the Cayman Islands
When traveling it is very helpful to find out exactly where the U.S. embassy or consulates are located. Keep the address written down in case you have a legal problem, you lose your passport, or you want to report a crime. Be sure to keep a copy of your passport with you in case you lose the original.
While there is no embassy on the Cayman Islands, there is a consulate:
U.S. Consular Agency – Cayman Islands
202B Smith Road Center
150 Smith Road
George Town, Cyman Islands
Telephone: +(345) 945-8173
Fax: +(345) 945-8192
Stay safe abroad with Passport Health. Call or book online now and start traveling safely today!
Customer Reviews
Passport Health – Travel Vaccines for the Cayman Islands

Overall rating: 5 stars – 4 reviews

"

Pleasant, helpful, and quick!

"

"I waited until the last minute to get my required vaccination for travel to the Cayman Islands. I was able to book an appointment in just a few days, the physician walked me through a pamphlet of information compiled specifically for the destinations I was due to visit, and she made recommendations about other vaccinations and precautions I should take before and after travel. Very nice and thorough. I only got the single vaccination I needed, but good to know they are thorough enough to recommend other boosters, medicines, and precautionary activities to ensure your optimal wellness while traveling!"

"

Quick, friendly and efficient

"

"Our PA was friendly, quick, and efficient while explaining to us what was required, what was optional and what was just a good idea or not necessary. Possible side effects were explained fully…we are watching for any and so far so good! Cayman Islands here we come!"

"

Very thorough

"

"All my questions were answered, my mind put at ease, and I no longer have any doubts or worries about traveling to the Cayman Islands. I know I will be safe. The booklet that was tailored specifically to me is a wonderful reference. I will let my travel agent know about this great organization."

"

Super nice and friendly employee

"

"My family of three went to the clinic today very confused from our previous on-line research of what vaccinations we should get for our upcoming vacation to the Cayman Islands. The Passport Health nurse explained everything very clearly and helped us make very informed decisions on which vaccinations and medications were most important. She was very nice, very friendly, and made us all feel very comfortable there, which made for a pleasant experience overall."

On This Page:
Do I Need Vaccines for the Cayman Islands?
Do I Need a Visa for the Cayman Islands?
What is the Climate Like in the Cayman Islands?
How Safe are the Cayman Islands?
Visit Stingray City
What Should I Take to the Cayman Islands?
U.S. Embassy to the Cayman Islands