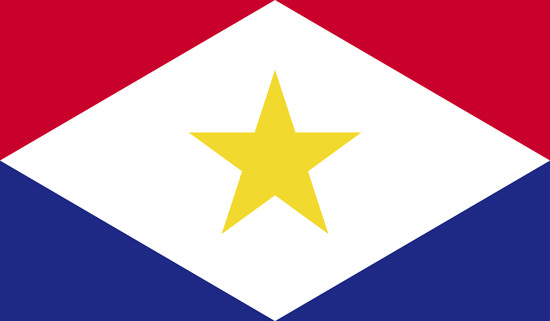 Travel Vaccines and Advice for Saba
Saba is a special municipality of the Netherlands and is an located in the Caribbean.
The entire island makes up only 5 square miles and has a population just under 2,000 people. English and Dutch are both official languages of Saba and both are spoken fluently.
The majority of the island is made up of the volcano, Mount Scenery.
Due to the size of Saba, the only main city is also the capital named The Bottom.
Do I Need Vaccines for Saba?
Yes, some vaccines are recommended or required for Saba. The CDC and WHO recommend the following vaccinations for Saba: hepatitis A, hepatitis B, typhoid, rabies, meningitis, polio, measles, mumps and rubella (MMR), Tdap (tetanus, diphtheria and pertussis), chickenpox, shingles, pneumonia and influenza.
COVID-19 vaccination is recommended for travel to all regions, both foreign and domestic. Check with your local Passport Health clinic if immunization is offered in your area.
See the bullets below to learn more about some of these key immunizations:
See the tables below for more information:
Recommended Travel Vaccinations for Saba

VACCINE
HOW DISEASE SPREADS
DETAILS

COVID-19
Airborne & Direct Contact
Recommended for all unvaccinated individuals who qualify for vaccination
Hepatitis A
Food & Water
Recommended for most travelers
Hepatitis B
Blood & Body Fluids
Accelerated schedule available
Typhoid
Food & Water
Shot lasts 2 years. Oral vaccine lasts 5 years, must be able to swallow pills. Oral doses must be kept in refrigerator.
Rabies
Saliva of Infected Animals
Vaccine recommended for certain travelers based on destination, activities and length of stay.
Routine Vaccinations for Saba

VACCINE
HOW DISEASE SPREADS
DETAILS

Measles Mumps Rubella (MMR)
Various Vectors
Given to anyone unvaccinated and/or born after 1957. One time adult booster recommended.
TDAP (Tetanus, Diphtheria & Pertussis)
Wounds & Airborne
Only one adult booster of pertussis required.
Chickenpox
Direct Contact & Airborne
Given to those unvaccinated that did not have chickenpox.
Shingles
Direct Contact
Vaccine can still be given if you have had shingles.
Pneumonia
Airborne
Two vaccines given separately. All 65+ or immunocompromised should receive both.
Influenza
Airborne
Vaccine components change annually.
Meningitis
Airborne & Direct Contact
Given to anyone unvaccinated or at an increased risk, especially students.
Polio
Food & Water
Considered a routine vaccination for most travel itineraries. Single adult booster recommended.
There is a hospital on Saba with 24-hour service and modern medical facilities. They also provide home health visits.
To find out more about these vaccines, see our vaccinations page. Ready to travel safely? Book your appointment either call or start booking online now.
Do I Need a Visa or Passport for Saba?
If your stay in Saba will be under 3 months, you do not need to get a visa.
However, valid passport or birth certificate is needed for entry into Saba. The passport should be valid at entry.
Saba Entry Requirements

Do I Need A…
For My Trip to Saba?

Passport
Tourist Visa
Business Visa
Vaccinations
Sources: Embassy of Saba and U.S. State Department
What Is the Climate Like in Saba?
Saba is a beautiful Caribbean island with warm weather. It has a wet season from May to November, and the heaviest rain is in September and October. The island has a few popular tourist spots with different weather.
The Bottom: This is the main town on the island. It's higher up, so it's a little cooler than other places. Temperatures are usually between 70 to 80 degrees.
Windwardside: This village is even higher than The Bottom. It's cooler, with temperatures between 65 and 75 degrees. It might rain more here because it's so high up.
Fort Bay: This is a coastal area with warm, tropical weather. It's usually between 75 and 85 degrees. The air can be humid because it's near the ocean.
For up-to-date weather, check a reliable weather website or app.
How Safe is Saba?
Saba is a small island in the Caribbean that is generally safe for travelers. But, there are still some things you can do to stay safe.
Be aware of your surroundings and avoid walking alone at night in deserted areas. Keep your important documents and valuables in a safe place. Respect the local customs and laws of the island. Use reputable tour operators for any tours or activities you plan to participate in.
Be prepared for the hot and humid weather by wearing lightweight clothing, sunscreen, and staying hydrated.
Saba Marine Park
Avoid an Embarrassing Stop
Saba Marine Park is a place where tourists can explore the underwater world of Saba. It was created in 1987 to protect the marine life and covers an area of around 5 square miles.
Tourists can do a lot of things in the park, such as snorkeling, diving, kayaking and glass-bottom boat tours. The water is very clear and visitors can see many beautiful things such as coral reefs, sea turtles, and different kinds of fish.
Guided tours and educational programs are also available for people who want to learn more about the marine life of Saba. Visiting Saba Marine Park is an amazing experience for people who love nature and want to discover the beauty of the underwater world.
What Should I Take To Saba?
Saba is a small island in the Caribbean that is famous for its beautiful nature and culture. If you are planning a trip to Saba, here are some things you should pack:
Comfortable clothes: Bring clothes that are light and comfortable because the weather is hot.
Sunscreen and insect repellent: The sun can be strong, so you should bring sunscreen to protect your skin. You should also bring insect repellent to keep bugs away.
Good shoes: The island has steep streets, so bring shoes that are comfortable and have good grip.
Swimsuit: You will want to bring a swimsuit to enjoy the beaches and water.
Water bottle: It is important to stay hydrated, so bring a water bottle to refill throughout the day.
Money: Bring both cash and credit cards, as ATMs can be unreliable.
Camera: Bring a camera to capture memories.
Medicines and first aid kit: Bring any medicines you need and a small first aid kit with basic supplies.
Travel documents: Don't forget to bring your passport, travel insurance information and other important documents. Make copies of these documents and keep them in a separate location.
U.S. Embassy in Saba
All Americans visiting Saba should register online with the U.S. Department of State before departure. This will inform the office of your travel plans within the country and will allow them to reach out in the case of an emergency or evacuation.
There is no U.S. embassy in Saba, but it is served by the consulate in Curacao.
U.S. Consulate General Curacao
J.B. Gorsiraweg 1,
Willemstad, Curaçao
Telephone: +(599) (9) 461-3066
Emergency After-Hours Telephone: +(599) (9)843-3066 (from Curaçao); +1-(503)-420-3115 (from the United States)
Fax: +(599) (9) 461-6489
ACSCuracao@state.gov
If you have any questions about traveling to Saba or are wondering what shots you may need for your trip, schedule an appointment with your local Passport Health travel medicine clinic. Call us at or book online now and protect yourself today.
Customer Reviews
Passport Health – Travel Vaccines for Saba