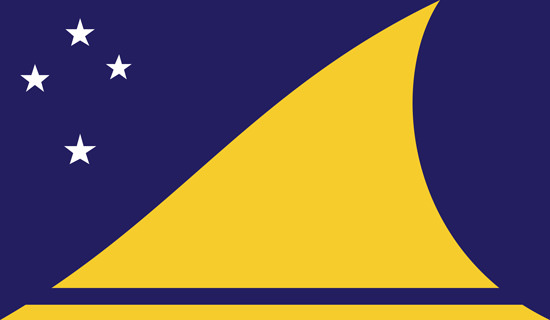 Travel Vaccines and Advice for Tokelau
Tokelau is a dependent territory of New Zealand. It consists of three small coral atolls (islands): Atafu, Nukunou, and Fakaofo. Tokelauans are considered to be New Zealand citizens.
Tokelau's population is quite small (just under 1,500 people). English and Tokelauan are the official languages with 95 percent of the population speaking Tokelauan.
New Zealand law only applies where it is being extended in a specific enactment. Villages are in charge of regulating their own laws.
There is no official capital city in Tokelau, but the largest city is Atafu. The islands are only accessible by boat from Samoa. You also need to plan on staying there for an extended period of time for the boat only comes every two weeks.
Do I Need Vaccines for Tokelau?
Yes, some vaccines are recommended or required for Tokelau. The CDC and WHO recommend the following vaccinations for Tokelau: hepatitis A, hepatitis B, typhoid, meningitis, polio, measles, mumps and rubella (MMR), Tdap (tetanus, diphtheria and pertussis), chickenpox, shingles, pneumonia and influenza.
COVID-19 vaccination is recommended for travel to all regions, both foreign and domestic. Check with your local Passport Health clinic if immunization is offered in your area.
See the bullets below to learn more about some of these key immunizations:
See the tables below for more information:
Recommended Travel Vaccinations for Tokelau

VACCINE
HOW DISEASE SPREADS
DETAILS

COVID-19
Airborne & Direct Contact
Recommended for all unvaccinated individuals who qualify for vaccination
Hepatitis A
Food & Water
Recommended for most travelers
Hepatitis B
Blood & Body Fluids
Accelerated schedule available
Typhoid
Food & Water
Shot lasts 2 years. Oral vaccine lasts 5 years, must be able to swallow pills. Oral doses must be kept in refrigerator.
Routine Vaccinations for Tokelau

VACCINE
HOW DISEASE SPREADS
DETAILS

Measles Mumps Rubella (MMR)
Various Vectors
Given to anyone unvaccinated and/or born after 1957. One time adult booster recommended.
TDAP (Tetanus, Diphtheria & Pertussis)
Wounds & Airborne
Only one adult booster of pertussis required.
Chickenpox
Direct Contact & Airborne
Given to those unvaccinated that did not have chickenpox.
Shingles
Direct Contact
Vaccine can still be given if you have had shingles.
Pneumonia
Airborne
Two vaccines given separately. All 65+ or immunocompromised should receive both.
Influenza
Airborne
Vaccine components change annually.
Meningitis
Airborne & Direct Contact
Given to anyone unvaccinated or at an increased risk, especially students.
Polio
Food & Water
Considered a routine vaccination for most travel itineraries. Single adult booster recommended.
Visit our vaccinations page to learn more. Travel safely with Passport Health and schedule your appointment today by calling or book online now.
Do I Need a Passport or Visa for Tokelau?
All passports must be valid for three months beyond the intended travel dates. An Electronic Travel Authority visa is required for entry.
Tokelau Entry Requirements

Do I Need A…
For My Trip to Tokelau?

Passport
Tourist Visa
Business Visa
Vaccinations
Sources: Embassy of Tokelau and U.S. State Department
What Is the Climate Like in Tokelau?
Tokelau is a small territory made up of three coral atolls. The weather in Tokelau is tropical and warm with high humidity and heavy rainfall. The temperatures generally range between 80 and 90 degrees.
There are no hotels or resorts in Tokelau, but visitors can stay with local families in guesthouses or homestays. The weather in Tokelau is consistent throughout the year with the best time to visit being during the dry season from May to October. During this period, visitors can enjoy sunny and warm weather with less humidity and less chance of rain.
Even during the wet season, from November to April, the weather in Tokelau is warm with occasional rainfall and thunderstorms. Visitors should be aware that cyclones can happen during the wet season. These can cause travel disruptions and infrastructure damage.
The weather in Tokelau is warm and tropical throughout the year, with occasional rainfall. It is recommended to check weather updates before planning a trip to the area.
How Safe Is Tokelau?
Tokelau is a remote and safe destination, but travelers should take some precautions to stay safe. Here are some tips:
Respect the local customs and traditions.
Keep an eye on the weather and plan accordingly.
Protect yourself from the sun with sunscreen, a hat, and sunglasses.
Don't drink the tap water, drink bottled water instead.
Use common sense when traveling and keep your valuables secure.
Get travel insurance that covers medical emergencies.
By following these tips, you can have a safe and enjoyable trip to Tokelau.
Fakaofo
Avoid an Embarrassing Stop
Fakaofo is a small island in Tokelau, a territory of New Zealand in the South Pacific Ocean. While tourism is not common in Tokelau, visitors can still enjoy the island's natural beauty and unique culture. Fakaofo has clear waters and beautiful coral reefs, perfect for activities like snorkeling and scuba diving. The island also has clean beaches where visitors can swim and relax.
Fakaofo has a traditional village with thatched-roof houses and buildings, and a historic church that is one of the oldest in the Pacific Islands. Visitors can also learn about the culture of the local people by participating in activities like fishing, canoeing, and dancing.
Fakaofo offers a chance to experience a different way of life in a remote and beautiful location. While it may not have as many tourist facilities as other places, visitors can still have a great time exploring the island.
What Should I Take To Tokelau?
If you're going on a trip to Tokelau, you should pack clothes that are light and comfortable since the weather is warm and humid. Don't forget to bring sun protection like sunscreen, a hat, and sunglasses to protect yourself from the intense sun. Mosquitoes and other bugs can also be a problem, so bring insect repellent.
You should also pack water-resistant shoes for walking on sandy or rocky areas. Some may want to bring snorkeling gear to see the beautiful underwater sights. Make sure to bring your passport and cash because there are no banks or ATMs on the islands. You should also bring any necessary medications and a basic first aid kit.
Since Tokelau has the same voltage and plug types as New Zealand, you should also bring a portable charger and adapter for your devices. Remember to pack light, as there are weight restrictions on flights to and from Tokelau.
U.S. Consular Services in Tokelau
All Americans visiting Tokelau should register online with the U.S. Department of State before departure. This will inform the office of your travel plans within the country and will allow them to reach out in the case of an emergency or evacuation.
There is no U.S. embassy in Tokelau, but it is served by the embassy in New Zealand.
U.S. Embassy Wellington
29 Fitzherbert Terrace, Thorndon
Wellington, New Zealand
Telephone: (64) (4) 462-6000
Emergency Phone: (64) (4) 462-6000
If you have any questions about traveling to Tokelau or are wondering what shots you may need for your trip, schedule an appointment with your local Passport Health travel medicine clinic. Call us at or book online now and protect yourself today.
Customer Reviews
Passport Health – Travel Vaccines for Tokelau