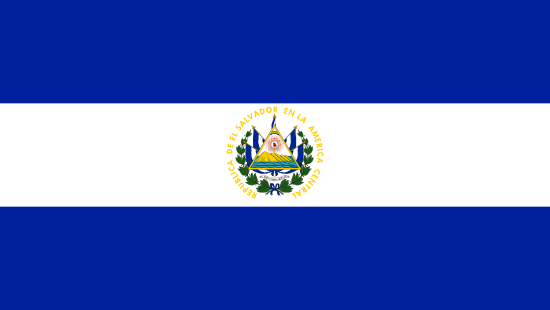 Travel Vaccines and Advice for El Salvador
With a rich history of native tribes and colonialism, El Salvador is a great destination.
From the capital city of San Salvador to its beautiful coasts, the country has much to offer travelers.
Do I Need Vaccines for El Salvador?
Yes, some vaccines are recommended or required for El Salvador. The CDC and WHO recommend the following vaccinations for El Salvador: hepatitis A, hepatitis B, typhoid, yellow fever, rabies, meningitis, polio, measles, mumps and rubella (MMR), Tdap (tetanus, diphtheria and pertussis), chickenpox, shingles, pneumonia and influenza.
COVID-19 vaccination is recommended for travel to all regions, both foreign and domestic. Check with your local Passport Health clinic if immunization is offered in your area.
See the bullets below to learn more about some of these key immunizations:
See the tables below for more information:
Recommended Travel Vaccinations for El Salvador

VACCINE
HOW DISEASE SPREADS
DETAILS

COVID-19
Airborne & Direct Contact
Recommended for all unvaccinated individuals who qualify for vaccination
Hepatitis A
Food & Water
Recommended for most travelers
Hepatitis B
Blood & Body Fluids
Accelerated schedule available
Typhoid
Food & Water
Shot lasts 2 years. Oral vaccine lasts 5 years, must be able to swallow pills. Oral doses must be kept in refrigerator.
Yellow Fever
Mosquito
Required if traveling from a country with risk of yellow fever transmission.
Rabies
Saliva of Infected Animals
High risk country. Vaccine recommended for long-term travelers and those who may come in contact with animals.
Routine Vaccinations for El Salvador

VACCINE
HOW DISEASE SPREADS
DETAILS

Measles Mumps Rubella (MMR)
Various Vectors
Given to anyone unvaccinated and/or born after 1957. One time adult booster recommended.
TDAP (Tetanus, Diphtheria & Pertussis)
Wounds & Airborne
Only one adult booster of pertussis required.
Chickenpox
Direct Contact & Airborne
Given to those unvaccinated that did not have chickenpox.
Shingles
Direct Contact
Vaccine can still be given if you have had shingles.
Pneumonia
Airborne
Two vaccines given separately. All 65+ or immunocompromised should receive both.
Influenza
Airborne
Vaccine components change annually.
Meningitis
Airborne & Direct Contact
Given to anyone unvaccinated or at an increased risk, especially students.
Polio
Food & Water
Considered a routine vaccination for most travel itineraries. Single adult booster recommended.
Zika is a risk in El Salvador. Pregnant women should avoid traveling to El Salvador. Zika can cause severe birth defects. All travelers should prevent mosquito bites and sexual exposure to Zika. Cover exposed skin, stay inside as much as possible and sleep with a mosquito net.
Visit our vaccinations page to learn more. Travel safely with Passport Health and schedule your appointment today by calling or book online now.
Do I Need a Passport or Visa for El Salvador?
A passport is required for going to El Salvador. While a visa is not needed for stays under 90 days, a $10 tourist card must be bought on arrival.
El Salvador Entry Requirements

Do I Need A…
For My Trip to El Salvador?

Passport
Tourist Visa
Business Visa
Vaccinations
Sources: Embassy of El Salvador and U.S. State Department
Due to border agreements, travelers can enter Guatemala, Honduras and Nicaragua if they have entered El Salvador. You are able to travel between these four countries for up to 90 days.
What Is the Climate Like in El Salvador?
The climate of El Salvador is tropical and has a wet and dry season. The rainy season is from May to October with rainfall reaching over 70 inches. The dry season is from November to April. Average temperatures in El Salvador are in the low-70's. The mountain regions are much cooler throughout the year, especially in winter.
How Safe Is El Salvador?
Travelers should consider the risks of travel to El Salvador as they plan their trip. High crime rates and the presence of high profile gangs like MS-13 has increased travel risks.
If you are traveling to El Salvador to visit their national parks, do not travel alone. Armed robberies are common in national parks. It's important to always bring a guide or a person of authority with you. The National Civilian Police are able to provide this for you.
Be aware of your surroundings at all times, especially in tourist areas. Travelers should not walk, run or cycle in insecure areas. Avoid travel on public transit and only use taxis stationed at major hotels.
Remember that local authorities are responsible for investigating and prosecuting crime.
Volcanoes In El Salvador
Avoid an Embarrassing Stop
The largest tourist attractions in El Salvador are national parks. The country's national parks dedicated to volcanoes are a must-visit. El Salvador is home to a variety of volcano types including dormant and active.
Some of the most popular and well-known volcanoes in El Salvador include Praque Nacional Los Volcanoes, Volcan Izalco, and Volcan Chaparrastique.
Praque Nacional Los Volcanoes is a lush national park. It is home to tropical bird species such as toucans. The park provides opportunities for both hiking and camping as well as day trips. The park holds three volcanoes and is one of the largest national parks in El Salvador.
What Should I Take To El Salvador?
Here are some essential items to consider for your trip to El Salvador:
Bring rain gear especially if you're traveling during the rainy season. Warmer clothing may help when traveling to higher altitudes.
Try to pack modest clothing if you want to fit in with the locals.
Do not forget your medication! You can find some in El Salvador, but you may not be able to find your prescriptions.
Sunscreen and sunglasses to protect against the sun.
U.S. Embassy in El Salvador
All Americans visiting El Salvador should register online with the U.S. Department of State before departure. This will inform the office of your travel plans within the country and will allow them to reach out in the case of an emergency or evacuation.
Once in El Salvador, the information for the U.S. Embassy is:
U.S. Embassy San Salvador
Final Boulevard Santa Elena Sur,
Urbanizacion Santa Elena,
Antiguo Cuscatlan, La Libertad
San Salvador, El Salvador
Telephone: +(503) 2501-2999
Emergency After-Hours Telephone: +(503) 2501-2999
Fax: +(503) 2278-5522
Stay safe abroad with Passport Health. Call or book online now and start traveling safely today!
Customer Reviews
Passport Health – Travel Vaccines for El Salvador

Overall rating: 5 stars – 7 reviews

"

Very Helpful

"

"Excellent support for foreign travel provided,. Comprehensive report on El Salvador travel needs and immunizations completed by the nurse."

"

Excellent Nurse and Clinic

"

"My first experience at Passport Health was excellent. The nurse was right on time and fully explained the medical and safety recommendations for my upcoming travel to El Salvador for a Church Mission Trip. She was extremely professional, friendly and reassuring."

"

Very helpful and efficient!!

"

"I was very impressed with the level of service and care I received at the Andersonville clinic. I was provided with more than enough information to ensure a successful trip to El Salvador. Highly recommend this clinic for all of your travel needs."

"

Great Clinic

"

"I felt very at ease in the clinic today. My Travel Nurse Specialist went over all the shots that were recommended for my trip to El Salvador. I'm so glad this clinic is so close to my home."

"

Fantastic Job!

"

"Requirements for my trip to El Salvador were determined. My analysis was ready and waiting. Courteous personnel"

"

Awesome experience!

"

"I am the mother of a 17 year old son who is going to El Salvador in July. We signed up to have his shots done at Passport Health. I was pleasantly surprised with the full service we received. I did not realize that we would also be educated on the area, given prescriptions, and a brief overview on all aspects of health for his trip. The color brochure was also a real plus and unexpected as well. We will be using Passport Health for our next out of country vaccinations. Thank you!"

"

Thorough and Comprehensive

"

"I was extremely impressed with the thoroughness of the review. I was not expecting such a comprehensive analysis of my vaccinations along with steps I can take to minimize my health risks while I am in El Salvador. I would highly recommend Passport Health to anyone that is considering travel to high risk health areas."

On This Page:
Do I Need Vaccines for El Salvador?
Do I Need a Passport or Visa for El Salvador?
What Is the Climate Like in El Salvador?
How Safe Is El Salvador?
Volcanoes In El Salvador
What Should I Take To El Salvador?
U.S. Embassy in El Salvador