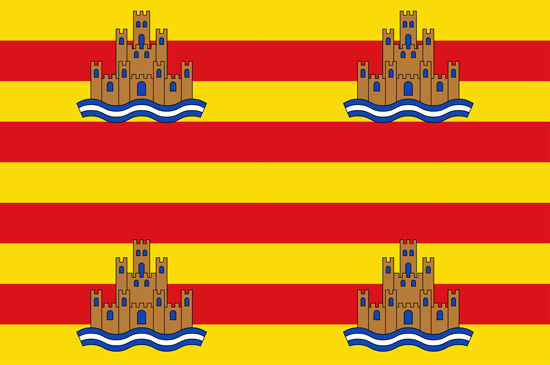 Travel Vaccines and Advice for Ibiza
Ibiza is one of the Balearic Islands that functions as an autonomous community of Spain. Ibiza is an official UNESCO World Heritage Site.
The population of Ibiza is just over 140,000 with the island spanning 220 square miles. The population is made up of about 55% of Ibiza natives, 33% of migrants from Spain, and the rest of the population is a mixture of nationalities.
The official languages of the Balearic Islands and Ibiza are Catalan and Spanish.
The largest cities for tourism in Ibiza include the capital city of Ibiza Town, Playa d'en Bossa, San Antonio, and Figueretas.
Do I Need Vaccines for Ibiza?
Yes, some vaccines are recommended or required for Ibiza. The CDC and WHO recommend the following vaccinations for Ibiza: hepatitis A, hepatitis B, meningitis, polio, measles, mumps and rubella (MMR), Tdap (tetanus, diphtheria and pertussis), chickenpox, shingles, pneumonia and influenza.
COVID-19 vaccination is recommended for travel to all regions, both foreign and domestic. Check with your local Passport Health clinic if immunization is offered in your area.
See the bullets below to learn more about some of these key immunizations:
See the tables below for more information:
Recommended Travel Vaccinations for Ibiza

VACCINE
HOW DISEASE SPREADS
DETAILS

COVID-19
Airborne & Direct Contact
Recommended for all unvaccinated individuals who qualify for vaccination
Hepatitis A
Food & Water
Recommended for most travelers
Hepatitis B
Blood & Body Fluids
Accelerated schedule available
Routine Vaccinations for Ibiza

VACCINE
HOW DISEASE SPREADS
DETAILS

Measles Mumps Rubella (MMR)
Various Vectors
Given to anyone unvaccinated and/or born after 1957. One time adult booster recommended.
TDAP (Tetanus, Diphtheria & Pertussis)
Wounds & Airborne
Only one adult booster of pertussis required.
Chickenpox
Direct Contact & Airborne
Given to those unvaccinated that did not have chickenpox.
Shingles
Direct Contact
Vaccine can still be given if you have had shingles.
Pneumonia
Airborne
Two vaccines given separately. All 65+ or immunocompromised should receive both.
Influenza
Airborne
Vaccine components change annually.
Meningitis
Airborne & Direct Contact
Given to anyone unvaccinated or at an increased risk, especially students.
Polio
Food & Water
Considered a routine vaccination for most travel itineraries. Single adult booster recommended.
To find out more about these vaccines, see our vaccinations page. Ready to travel safely? Book your appointment either call or start booking online now.
Do I Need a Visa or Passport for Ibiza?
No tourist visa is required for U.S. citizens if your stay is under 90 days. For entry, your passport must be valid for at least six months after entry with one empty page for a stamp.
Ibiza Entry Requirements

Do I Need A…
For My Trip to Ibiza?

Passport
Tourist Visa
Business Visa
Vaccinations
Sources: Embassy of Spain and U.S. State Department
What Is the Climate Like in Ibiza?
Ibiza is an island with nice weather most of the year. It has popular places like Ibiza Town, San Antonio, Playa d'en Bossa, and Santa Eulalia. The island has hot summers and mild winters.
From June to September, the weather is the hottest. It can be over 85 degrees during these months. There's lots of sunshine, making it perfect for swimming and playing at the beach.
In April, May, October, and November, it's a little cooler. Sometimes it rains, but the weather is still good for outdoor fun.
From December to March, it's the coolest and wettest. Even though it can be rainy, there are still sunny days.
To find out the current weather in Ibiza, check a weather website or app.
How Safe is Ibiza?
Ibiza is a fun place to visit, but it's important to stay safe. Here are some tips:
Pay attention to what's happening around you, especially in crowded places.
Keep your important things, like money and passports, safe. Use a hotel safe if you can.
Be careful with alcohol and avoid illegal drugs. Drinking too much can lead to bad choices.
Travel with friends or in a group, especially at night.
Use well-known taxi services or public transportation to get around.
Be safe around water. Swim with a buddy and follow safety rules.
Wear sunscreen and a hat, and drink water to stay cool in the hot sun.
Get travel insurance to help with unexpected problems.
Follow local laws and be respectful of the culture.
Stay informed about news, weather, and any travel warnings.
By following these tips, you can have a safe and fun trip to Ibiza.
Cala Comte
Avoid an Embarrassing Stop
Cala Comte is a very beautiful beach in Ibiza that many tourists visit. People go there to see the clear blue water, white sand, and rocks that look very pretty.
It's a good place to go swimming or lay on the beach to get a tan. People who like to explore underwater can go snorkeling or diving to see fish and other sea creatures. If you like to do water sports, you can rent things like paddleboards, kayaks, and jet skis to ride on the water.
There are also many places to eat or drink on the beach while enjoying the view of the sun setting.
Cala Comte is a great place to visit because it's beautiful and has many fun things to do.
What Should I Take To Ibiza?
When packing for a trip to Ibiza, bring clothes for warm weather, like t-shirts, shorts, and swimsuits. Bring a light jacket for cool nights and nice clothes for going out. Don't forget sleepwear, underwear, and socks.
Pack small bottles of shampoo, conditioner, body wash, toothpaste, and a toothbrush. Bring deodorant, sunscreen, bug spray, and a small first aid kit. If you wear makeup, pack that too.
Remember to bring important papers like your passport, driver's license, and travel insurance. Make copies of important documents.
For electronics, take a smartphone, charger, portable power bank, camera, adapter and headphones. For the beach, pack a beach bag, towel, sunglasses, hat, reusable water bottle, and a waterproof pouch for your things.
Bring a travel pillow, eye mask, snacks, books, and a reusable shopping bag. Check the weather before you go and pack for any special activities you want to do.
Make sure you're ready for warm weather, beach fun, and exciting nights out.
U.S. Embassy in Ibiza
All Americans visiting Ibiza should register online with the U.S. Department of State before departure. This will inform the office of your travel plans within the country and will allow them to reach out in the case of an emergency or evacuation.
There is no U.S. embassy in Ibiza, but it is served by the embassy in Spain.
U.S. Embassy Madrid
Calle de Serrano, 75
28006 Madrid, Spain
Phone: (+34) 91-587-2200
Fax: (+34) 91-587-2303
If you have any questions about traveling to Ibiza or are wondering what shots you may need for your trip, schedule an appointment with your local Passport Health travel medicine clinic. Call us at or book online now and protect yourself today.
Customer Reviews
Passport Health Travel Vaccines for Ibiza
Overall rating: 5 stars – 4 reviews
"

Staff person was knowledgeable and most competent.

"

"I learned a great deal during the tutorial given by their most competent staff-person. I learned about what I needed to do while visiting Ibiza. I was reminded of things I already knew about and she increased my motivation to care for myself in a more capable manner."
"

Travel Medicine Specialist

"

"The staff nurse was most helpful reviewing the recommended vaccines for my travel plans and advising me of the necessary precautions to guarantee that I would have a safe, healthy trip. I will definitely return again."
"

Helpful for Ibiza

"

"Nurse/Advisor was friendly, professional, polite, just outstanding overall."
"

Ready for Ibiza

"

"The nurse was knowledgeable and helpful as well as being very welcoming."
On This Page:
Do I Need Vaccines for Ibiza?
Do I Need a Visa or Passport for Ibiza?
What Is the Climate Like in Ibiza?
How Safe is Ibiza?
Music in Ibiza
What Should I Take To Ibiza?
U.S. Embassy in Ibiza