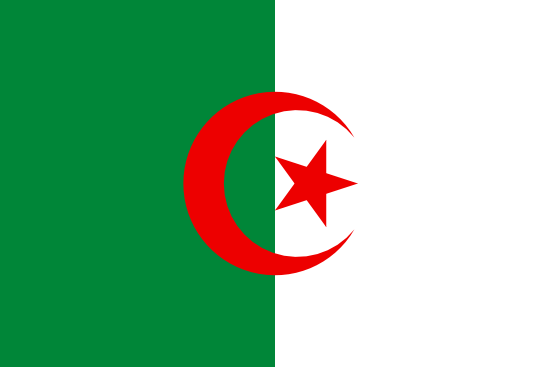 Travel Vaccines and Advice for Algeria
Algeria has a wide variety of gorgeous landscapes, giving travelers several different experiences, depending on where they choose to venture.
One of the main attractions to the country is the Saharan region. It is filled with mountains and archaeological sites and a wonderful place to stargaze at night. Those who love nature will be able to experience everything from the red-brown mountains of Ahaggar to the waterfalls in Tlemcen.
While some regions of the city have been deemed too dangerous for visitors, the majority of the country is quite safe and perfect for visiting. In fact, the Algerian government has implemented a plan to install more infrastructure, including hotels, that will make the country even more appealing for visitors.
Do I Need Vaccines for Algeria?
Yes, some vaccines are recommended or required for Algeria. The CDC and WHO recommend the following vaccinations for Algeria: hepatitis A, hepatitis B, typhoid, cholera, yellow fever, rabies, meningitis, polio, measles, mumps and rubella (MMR), Tdap (tetanus, diphtheria and pertussis), chickenpox, shingles, pneumonia and influenza.
COVID-19 vaccination is recommended for travel to all regions, both foreign and domestic. Check with your local Passport Health clinic if immunization is offered in your area.
See the bullets below to learn more about some of these key immunizations:
See the tables below for more information:
Recommended Travel Vaccinations for Algeria

VACCINE
HOW DISEASE SPREADS
DETAILS

COVID-19
Airborne & Direct Contact
Recommended for all unvaccinated individuals who qualify for vaccination
Hepatitis A
Food & Water
Recommended for most travelers
Hepatitis B
Blood & Body Fluids
Accelerated schedule available
Typhoid
Food & Water
Recommended for travel to most regions.
Cholera
Food & Water
A widespread cholera outbreak was reported in 2018. Vaccination is recommended for most travelers.
Yellow Fever
Mosquito
Required if traveling from a country with risk of yellow fever transmission.
Rabies
Saliva of Infected Animals
High risk country. Vaccine recommended for certain travelers based on destination, activities and length of stay.
Routine Vaccinations for Algeria

VACCINE
HOW DISEASE SPREADS
DETAILS

Measles Mumps Rubella (MMR)
Various Vectors
Given to anyone unvaccinated and/or born after 1957. One time adult booster recommended.
TDAP (Tetanus, Diphtheria & Pertussis)
Wounds & Airborne
Only one adult booster of pertussis required.
Chickenpox
Direct Contact & Airborne
Given to those unvaccinated that did not have chickenpox.
Shingles
Direct Contact
Vaccine can still be given if you have had shingles.
Pneumonia
Airborne
Two vaccines given separately. All 65+ or immunocompromised should receive both.
Influenza
Airborne
Vaccine components change annually.
Meningitis
Airborne & Direct Contact
Given to anyone unvaccinated or at an increased risk, especially students.
Polio
Food & Water
Considered a routine vaccination for most travel itineraries. Single adult booster recommended.
The risk of malaria is low in Algeria, though travelers should take steps to avoid mosquito bites. Share your itinerary with a travel medicine specialist to see if an antimalarial regime is right for you.
Rabies is primarily a risk for travelers who plan on being involved in outdoor activities, work with animals or plan on taking an extended trip.
There is no risk of yellow fever in Algeria. But, the government of Algeria requires proof of yellow fever vaccination if one is lives in or has visited a country with yellow fever.
For more details on any of the above vaccinations, visit the detailed Passport Health specialty vaccination pages or make an appointment with your local Passport Health by calling or book online now.
Is There Cholera in Algeria?
Yes. According to the CDC, there is some risk for cholera in Algeria
Cholera can be prevented by drinking clean water, washing hands often, and by getting a single dose of the oral cholera vaccine, Vaxchora.
The best protection against cholera is through vaccination. Passport Health clinics offer the cholera vaccine. Book your cholera vaccination appointment today!
Do I Need a Visa or Passport for Algeria?
A visa is required for travel to Algeria, unless you are arriving via cruise ship. Processing time is between five and eight days depending on the applicant's nationality. The U.S. State Department reports travelers with an Israeli stamp in their passport may have difficulty obtaining a visa for Algeria.
Algeria Entry Requirements

Do I Need A…
For My Trip to Algeria?

Passport
Tourist Visa
Business Visa
Vaccinations
Sources: Embassy of Algeria and U.S. State Department
All visitors, with or without a visa, are required to have at least six months' validity on their passport and one blank passport page.
Visit the Embassy of Algeria website for additional information.
What Is the Climate Like in Algeria?
Algeria's climate can vary based on the location you are in:
Algiers – This city has a Mediterranean climate due to its proximity to the sea. It does not experience great temperature fluctuations.
Adrar – This region is a hot desert that experiences long, hot summers, and short, warm winters. Summers can reach be over 100F. In the summer there can be dusty winds called Sirocco.
Tamanrasset – Another hot desert with very hot summers and mild winters. There is little rain, but what rain does fall occurs in the late summer.
How Safe Is Algeria?
The US government advises travelers to exercise a high degree of caution when visiting Algeria.
Consider avoiding all travel to areas bordering Libya, Tunisia, Mali, Niger, and Mauritania. The Kabylia region and Wilayas of Annaba, Béchar, Biskra, El Bayadh, El Taref, Jijel, Khenchela, Laghouat, Skikda, Souk Ahras are also dangerous due to terrorism, banditry, and kidnapping.
Aside from these regions, the country is relatively safe and in recent years has taken steps to improve safety.
Travelers should still be cautious, particularly in rural areas after dark. Street crime (pick-pocketing, robbery, etc.) are not uncommon, so stay vigilant while traveling.
Visiting Algiers
Avoid an Embarrassing Stop
Algiers, the capital city of Algeria, is a bustling port city full of culture and history. It is a popular tourist destination for those looking to explore a vibrant and dynamic city.
The old city of Algiers is a must-see for visitors. It is a UNESCO World Heritage Site and home to many beautiful and historic monuments. This includes the Ketchaoua Mosque and the Grand Post Office. Visitors can also explore markets and bazaars with many handmade crafts and souvenirs.
The National Museum of Fine Arts is also a popular attraction. It has a wide range of artworks from the country's history. Visitors can explore the galleries and learn about Algeria's rich cultural heritage.
Other popular attractions in Algiers include the Bardo Museum, the Monument of the Martyrs, and the Casbah. Algiers also has many parks and gardens, such as the Parc de la Liberte and the Jardin d'Essai. Both are perfect for a relaxing stroll.
No matter what your interests are, Algiers has something to offer everyone. From ancient monuments to vibrant markets and parks, the city has plenty of attractions to explore and enjoy.
What Should I Take to Algeria?
Sunscreen – A sunscreen with a high SPF is important, particularly for those planning on visiting in the summer.
Sweater – Like in all cities, it can get chilly during the nights and a nice sweater will keep you warm and able to enjoy your visit instead of shivering.
Power plug/Adapter – In Algeria the power outlets are type C and F with a standard voltage and frequency of 230 V and 50 Hz. Bring an adapter so you can use your chargers while visiting.
Walking Shoes – If you plan on visiting one of the many museums, historical ruins, or hiking a sand dune, good walking shoes are a must.
Embassy of United States to Algeria
When traveling it is very helpful to find out exactly where the U.S. embassy or consulates are located. Keep the address written down in case you have a legal problem, you lose your passport, or you want to report a crime. Keep a copy of your passport with you in case you lose the original.
U.S. Embassy to Algeria
05 Chemin Cheikh Bachir Ibrahimi
El-Biar 16030
Alger, Algeria
Telephone: +(213) 770-08-2000
Visit the Embassy to Algeria website before departure to confirm correct contact details for the office.
If you have any questions about traveling to Algeria or are wondering what shots you may need for your trip, schedule an appointment by calling or booking online now.
Customer Reviews
Passport Health – Travel Vaccines for Algeria
Overall rating: 5 stars – 3 reviews
"

Fantastic Experience!

"

"I'm going to Algeria. They had a packet about all of the medical concerns in India with my name on the packet. The lady was the sweetest and was very clear and presented me with an amazing amount of research and options. A great experience! I have already recommended one of my friends and will definitely be back for my next trip."
"

Great Work!

"

"The nurse came to our office to see the CEO who was traveling to Algeria. She was extremely professional with an excellent personality toward her patient. It was stated that she is very knowledgeable of the vaccines and pleased with her overall performance. She was pleasant with a sense of patience to help provide understanding to any questions that arisen from the visit. She was definitely engaged in the conversation, was on time and well prepared for the visit. It was nice to also received a call of confirmation and a reminder from the office of the upcoming visit to our office by the nurse."
"

First Experience

"

"With a tight deadline for a trip to Algeria a co-worker pointed me towards Passport Health for my travel immunization needs. I arrived without an appointment and they were able to fit me in on arrival. Their knowledge of the current health risks in the foreign countries and the preventative measures to protect their client was a refreshing show of professionalism. I will be using them for all of my immunization needs in the future."
On This Page:
Do I Need Vaccines for Algeria?
Is There Cholera in Algeria?
Do I Need a Visa or Passport for Algeria?
What Is the Climate Like in Algeria?
How Safe Is Algeria?
Visiting Algiers
What Should I Take to Algeria?
Embassy of United States to Algeria