The COVID-19 pandemic has affected travel to many countries. Tanzania may require you to have a negative COVID-19 test for entry.
Please see our COVID-19 Restrictions page to learn more.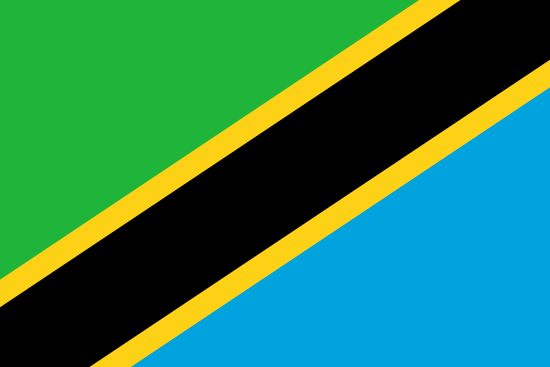 Travel Vaccines and Advice for Tanzania
Tanzania is a picturesque destination where travelers can explore the Serengeti, encountering incredible wildlife. For particularly ambitious hikers, Tanzania also provides the challenge of a lifetime: Mt. Kilimanjaro.
For visitors who aren't quite up to the challenge of Kilimanjaro, there are many other natural landscapes to explore.
Tanzania's landscape makes for impressive sunrises and sunsets. The food is also unforgettable, a mixture of Arabic, Indian and African influences.
Do I Need Vaccines for Tanzania?
Yes, some vaccines are recommended or required for Tanzania. The CDC and WHO recommend the following vaccinations for Tanzania: hepatitis A, hepatitis B, typhoid, yellow fever, rabies, meningitis, polio, measles, mumps and rubella (MMR), Tdap (tetanus, diphtheria and pertussis), chickenpox, shingles, pneumonia and influenza.
COVID-19 vaccination is recommended for travel to all regions, both foreign and domestic. Check with your local Passport Health clinic if immunization is offered in your area.
See the bullets below to learn more about some of these key immunizations:
See the tables below for more information:
Recommended Travel Vaccinations for Tanzania

VACCINE
HOW DISEASE SPREADS
DETAILS

COVID-19
Airborne & Direct Contact
Recommended for all unvaccinated individuals who qualify for vaccination
Hepatitis A
Food & Water
Recommended for most travelers
Hepatitis B
Blood & Body Fluids
Accelerated schedule available
Typhoid
Food & Water
Shot lasts 2 years. Oral vaccine lasts 5 years, must be able to swallow pills. Oral doses must be kept in refrigerator.
Yellow Fever
Mosquito
Required if traveling from a country with risk of yellow fever transmission
Rabies
Saliva of Infected Animals
High risk country. Vaccine recommended for long-term travelers and those who may come in contact with animals.
Routine Vaccinations for Tanzania

VACCINE
HOW DISEASE SPREADS
DETAILS

Measles Mumps Rubella (MMR)
Various Vectors
Given to anyone unvaccinated and/or born after 1957. One time adult booster recommended.
TDAP (Tetanus, Diphtheria & Pertussis)
Wounds & Airborne
Only one adult booster of pertussis required.
Chickenpox
Direct Contact & Airborne
Given to those unvaccinated that did not have chickenpox.
Shingles
Direct Contact
Vaccine can still be given if you have had shingles.
Pneumonia
Airborne
Two vaccines given seperately. All 65+ or immunocompromised should receive both.
Influenza
Airborne
Vaccine components change annually.
Meningitis
Airborne & Direct Contact
Recommended for minors and those with additional risk factors.
Polio
Food & Water
Considered a routine vaccination for most travel itineraries. Single adult booster recommended.
Malaria, dengue and chikungunya are all present in Tanzania. Make sure to bring mosquito repellents, netting and antimalarials.
You may be required to present proof of yellow fever vaccination if you are traveling from a country where yellow fever is present.
Visit our vaccinations page to learn more. Travel safely with Passport Health and schedule your appointment today by calling or book online now.
Does Tanzania Have COVID-19 Travel Restrictions?
While Tanzania has no entry restrictions in place, all travelers must have a medical screening on arrival. A completed 'Health Form' must be presented upon arrival.
While there is not yet a vaccine to prevent COVID-19, vaccines do guard against typhoid and yellow fever, two infections common in Tanzania, as well as medication to prevent travelers' diarrhea are readily available. Call us at or schedule an appointment online to learn more about protecting your health while traveling in Tanzania.
Customer Reviews
Passport Health – Travel Vaccines for Tanzania

Overall rating: 5 stars – 15 reviews

"

Incredible Clinic!

"

"Preparing for a trip to Tanzania, my physician recommended I make an appointment with Passport Health. Service is Stellar!! We were greeted promptly in their Fairfield, CT, location by nurse Cindy, who was extremely informative, thorough, efficient and sensitive to all our travel needs. She had all the required medications, vaccines, extras (such as travel kits, repellent, etc. for purchase) and relevant paperwork. We even received a cold pack to transport our medicine home which needed to be kept cool and refrigerated. If you are traveling internationally, this is your one-stop shopping spot for health. Exceptional customer experience, excellent business model!!"

"

Informative Experience

"

"Our PPHealth experience was informative, educational and has prepared us for Tanzania. Our RN was knowledgable and trained. The information provided was exceptional. I feel that we are better prepared for our trip since our visit."

"

Great service

"

"The nurse that took care of my sons shots was very efecient and knowledgeable . She walked us through all things concerning both what shots were necessary and other items that would help my son to be prepared for his upcoming trip to Tanzania . She explained things in a way that made both my son and I feel he was prepared for his trip and what to expect regarding possible illnesses that may arise , and the reasons for the immunization that were required. It was an overall easy and good experience thanks to the nurse that attended to my son"

"

A great experience

"

"When I walked into Passport Health of Annapolis I had no idea what to expect. I didn't know if it would be like a hospital or Doctor's office or what. I walked into a one office suite with a small waiting room and was greeted by the nurse with a big smile and she even said, "You must be Mike. Please come in and sit down." She knew my name before we even met. We went over the shots and medications I would need for Tanzania and then after I got them, I also got a travel kit with other things I would need. The whole process may have lasted 20 minutes which is by far and away the quickest I had ever spent in any Hospital or Doctor's office. More places should model themselves after Passport Health of Annapolis."

"

Wonderful Help!

"

"Wonderful experience. First Class. Mary possessed all the information on Tanzania. Thank you!"

"

Trip to Tanzania

"

"The staff has been excellent in guiding me with invaluable information for my Safari Trip To Tanzania."

"

Immunization for Travel to Africa

"

"The nurse was very knowledgeable, provided important details on recommended and optional immunizations that I would need for my upcoming trip to Tanzania, Africa along with a book with detailed information. I was in and out quickly and the shots were affordable. Overall Great Experience."

"

Friendly, Knowledgable Staff

"

"The staff was great in helping me prepare for my upcoming trip to Tanzania! I would recommend this service to anyone traveling abroad."

"

Fast and friendly

"

"The staff dropped by our church in support of a missions trip to Tanzania. They provided a concise brief with all of the information that we needed about local conditions and what we should be prepared for, in terms of vaccinations, then met with each of us individually to provide what we needed. The process was faster and more hassle-free than I've had with other medical clinics."

"

Great Customer Service

"

"The nurse who attended to me at the Tustin Office was amazing! She made my first experience at Passport Health in Tustin a pleasant one. She clearly explained all the vaccinations I would need for my trip in Tanzania, answered all my questions, was very gently in doing my injection and a really nice a friendly person! She's awesome!!!"

"

Prep for a Great Trip

"

"He did a great job filling us in on the items needed for the trip to Tanzania, and giving us shots and other medications. Would go back again."

"

Good, efficient service

"

"The nurse was professional, thorough, and offered an efficient overview of what to expect and the type of preventive vaccine/care I needed for my trip to Tanzania."

"

Great Experience

"

"We had all of our immunizations for a trip a Tanzania. They were thorough and professional. I just had my final immunizations, and again everything went very smoothly."

"

Very Helpful

"

"My husband and I worked with an RN for our trip to Tanzania and she was very knowledgeable and helpful. All of the questions we had were answered and it did not seem like she was adding anything unnecessary on to our vaccine/ medicine list that we did not need. I would highly recommend Passport Health and this location."

"

Awesome experience

"

"I love the personal attention and ability to answer all my questions, this time about Tanzania. Great personalized folder to take home with a wealth of information."

Do I Need a Visa or Passport for Tanzania?

A valid passport and visa are required for entry to Tanzania. It is best to get a visa before arrival to avoid any problems at entry.

Sources: Embassy of Tanzania and U.S. State Department

Volunteer activity is prohibited on a tourist visa.

For more information, see our Tanzania visa page. Or contact a Passport Health Passport and Visa specialist by calling 1-844-366-8472 or by filling out our online form.

What is the Climate Like in Tanzania?

Tanzania's climate is very diverse, with tropical and coastal areas as well as cool mountainous regions. Tanzania has two main rainy seasons, the short rains and long rains.

Short rains: October through December

Long rains: March through June

Outside of the two rainy seasons, Tanzania's climate is often dry and hot. In February, Tanzania's average high temperatures are in the mid-80s and lows are in the mid-60s. Highs in July reach the high-70s and lows reaching the high-50s.

The best season for travel is from June to September, when animal sightings are common.

Is It Safe to Travel to Tanzania?

There is a high risk of terrorism in East Africa and Westerners may face an increased threat.

Break-ins, carjackings, robberies, ATM and bank fraud, muggings and assaults are not uncommon. Robbers in passing vehicles may attempt to grab bags off of pedestrians. Travelers should carry bags loosely so as not to be dragged if someone attempts to do so.

Peaceful demonstrations can turn violent in Tanzania, try to avoid them.

Visiting Zanzibar

Off the coast of Tanzania lies Zanzibar, or the Spice Island, a former slave Island. Travelers can wander around Stone Town, a UNESCO world heritage site with impressive architecture, beautiful beaches and a fascinating historical legacy.

Beyond Zanzibar, there are many smaller islands around Tanzania that offer bright blue waters and white beaches.

There are many differences between Zanzibar and the mainland. The island is almost entirely muslim and it uses it's own system of timekeeping.

Tanzania's Rules

Avoid an Embarrassing Stop

Possession and sale of drugs in Tanzania are punished severely.

It may not always be clearly marked where photography is not permitted.

Tanzania is a majority Islamic state. During the holy month of Ramadan, when Muslims fast during daylight hours, avoid eating, drinking, smoking, or chewing gum in public.

Consensual same-sex relations are illegal in Tanzania and on Zanzibar. These relationships are punishable by prison time. LGBTI travelers may face targeting or harassment.

Travelers should exercise extreme caution while driving, taking taxis and public transportation.

In Tanzania, it is recommended to dress conservatively.

It is illegal to export animals or animal parts and to gather, collect or remove flora or fauna from marine parks.

What Should I Pack for Tanzania?

Here are some essential items to consider for your trip to Tanzania:

Insect repellent and sunscreen.
Travelers may experience diarrhea from contaminated water or food they are not used to. Travelers' diarrhea kits are highly recommended.
Beach supplies if you're headed to the coast or Zanzibar!
Light clothing for hot temperatures.

U.S. Embassy in Tanzania

All Americans visiting Tanzania should register online with the U.S. Department of State before departure. This will inform the office of your travel plans within the country and will allow them to reach out in the case of an emergency or evacuation.

Once in Tanzania, here is the information for the U.S. Embassy:

U.S. Embassy Dar es Salaam
686 Old Bagamoyo Road
Msasani, Dar es Salaam
Telephone: 255-22-229-4000
Fax: 255-22-229-4970 or 4971

Visit the Embassy to Tanzania website prior to your departure to confirm correct contact details for the office.

Stay safe abroad with Passport Health. Call or book online now and start traveling safely today!

On This Page:
Do I Need Vaccines for Tanzania?
Do I Need a Visa or Passport for Tanzania?
What is the Climate Like in Tanzania?
Is It Safe to Travel to Tanzania?
Visiting Zanzibar
Tanzania's Rules
What Should I Pack To Tanzania?
U.S. Embassy in Tanzania