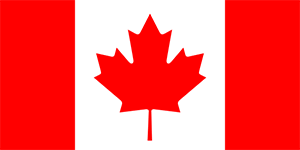 Travel Vaccines and Advice for Canada
Canada is the largest country in North America and the second largest in the world. The country is incredibly diverse in its people, history, and geography. Travelers can go surfing in Tofino, dogsled in the Northwest, learn the old history of Quebec, or meet people from all over the world in Toronto.
Canada can accommodate any type of traveler, from the adventurous to the history buff.
Do I Need Vaccines for Canada?
Yes, some vaccines are recommended or required for Canada. The CDC and WHO recommend the following vaccinations for Canada: hepatitis A, hepatitis B, rabies, meningitis, polio, measles, mumps and rubella (MMR), Tdap (tetanus, diphtheria and pertussis), chickenpox, shingles, pneumonia and influenza.
COVID-19 vaccination is recommended for travel to all regions, both foreign and domestic. Check with your local Passport Health clinic if immunization is offered in your area.
See the bullets below to learn more about some of these key immunizations:
See the tables below for more information:
Recommended Travel Vaccinations for Canada

VACCINE
HOW DISEASE SPREADS
DETAILS

COVID-19
Airborne & Direct Contact
Recommended for all unvaccinated individuals who qualify for vaccination
Hepatitis A
Food & Water
Recommended for most travelers
Hepatitis B
Blood & Body Fluids
Accelerated schedule available
Rabies
Saliva of Infected Animals
Moderate risk country. Vaccine recommended for long-term travelers and those who may come in contact with animals.
Routine Vaccinations for Canada

VACCINE
HOW DISEASE SPREADS
DETAILS

Measles Mumps Rubella (MMR)
Various Vectors
Given to anyone unvaccinated and/or born after 1957. One time adult booster recommended.
TDAP (Tetanus, Diphtheria & Pertussis)
Wounds & Airborne
Only one adult booster of pertussis required.
Chickenpox
Direct Contact & Airborne
Given to those unvaccinated that did not have chickenpox.
Shingles
Direct Contact
Vaccine can still be given if you have had shingles.
Pneumonia
Airborne
Two vaccines given separately. All 65+ or immunocompromised should receive both.
Influenza
Airborne
Vaccine components change annually.
Meningitis
Airborne & Direct Contact
Given to anyone unvaccinated or at an increased risk, especially students.
Polio
Food & Water
Considered a routine vaccination for most travel itineraries. Single adult booster recommended.
Some parts of Canada, especially western Canada, have had measles and mumps outbreaks in recent months. Make sure your vaccinations are up-to-date before traveling.
See our vaccinations page to learn more about these infections and vaccines. Ready to protect yourself? Book your travel health appointment today by calling or schedule online now.
Do I Need a Passport or Visa for Canada?
American travelers visiting Canada must have either a valid passport, passport card, or NEXUS card. Children under the age of 16 only need to present proof of U.S. citizenship. For tourists visiting Canada for less than 180 days, a visa is not needed. Other forms of travel (work, study, etc.) generally do need a visa.
Canada Entry Requirements

Do I Need A…
For My Trip to Canada?

Passport
Tourist Visa
Business Visa
Vaccinations
Sources: Embassy of Canada and U.S. State Department
What Is the Climate Like in Canada?
Canada's climate is almost as diverse as its attractions. Make sure you bring what you need for your trip.
Toronto – This city's climate is moderated by Lake Ontario. It is warm and humid in the summers and cold in the winter. There is snow on the ground most days during the months between December and March.
Edmonton – In Edmonton it is sunny, even in the winter. The climate is dry, with rain in the summer. The summer is cool and winters and very cold. Snow with a depth greater than 1 cm occurs about 141 days each year.
Ottawa – Ottawa has warm and humid summers, and very cold winters. In the summer, the temperature reaches the high-70's. But, winter can be cold and well below freezing.
How Safe Is Canada?
To stay safe while traveling in Canada, there are several things you can do. Pay attention to your surroundings and keep an eye on your belongings. Use official taxis or ride-sharing services, and do some research about the places you plan to visit.
Canada can have extreme weather conditions. Be prepared with appropriate clothing and gear.
Follow COVID-19 guidelines and restrictions, and have emergency contact numbers and information available. It's important to respect local laws and customs to avoid getting into trouble.
Canada is a great country for travelers, but these precautions can help ensure a safe and enjoyable trip.
Visiting Banff National Park
Avoid an Embarrassing Stop
People visit Banff National Park to see the stunning scenery, which includes mountains, lakes, and glaciers. There are lots of things to do in Banff, such as hiking on trails, camping, skiing, and snowboarding in the winter.
The Banff Upper Hot Springs are also a popular place to visit. People can relax in natural hot springs while looking at the mountains. Animals, like bears and wolves, live in Banff, making it a great place for wildlife viewing and photography. People can also enjoy water activities on the lakes, such as canoeing, kayaking, paddleboarding, and fishing.
Banff has many scenic drives, including the Icefields Parkway, where people can see waterfalls, glaciers, and mountains.
Banff National Park is a great place to visit for anyone who loves nature and outdoor activities.
What Should I Take to Canada?
Make sure you bring these key items with you on your trip to Canada:
Warm Clothing – Winters get incredibly cold in Canada, so a good, thick jacket is a necessity. Your extremities tend to get colder faster, so bring a pair of thick gloves if you plan on playing in the snow.
Hiking Shoes – There is a lot of hiking that can be done throughout the country. If you plan on exploring the outdoors, good shoes will be imperative.
Umbrella – If you're visiting when it is expected to rain, an umbrella or raincoat will keep you dry.
U.S. Embassy to Canada
When traveling it is very helpful to find out exactly where the U.S. embassy or consulates are located. Keep the address written down in case you have a legal problem, you lose your passport, or you want to report a crime. Be sure to keep a copy of your passport with you in case you lose the original.
U.S. Embassy Ottawa
490 Sussex Drive
Ottawa, Ontario
K1N 1G8
Telephone (General): 613-688-5335
It's a good idea to visit the embassy's website or contact it directly for more information.
Stay safe abroad with Passport Health. Call or book online now and start traveling safely today!
Customer Reviews
Passport Health – Travel Vaccines for Canada
Overall rating: 5 stars – 4 reviews
"

Fantastic Advice!

"

"I used passport for travel immunizations in advance of my Canada Trip. The nurse was excellent – very thorough, knowledgeable and detailed. I would definitely recommend her to colleagues/others."
"

Very Informative

"

"Nurse walked me through the health issues in Canada and reviewed the precautions to take. Very informative and helpful. Thanks"
"

Great experience

"

"Our appointment was superb! The nurse took extra time to answer any questions we had! She was GREAT to work with. Appreciated all advice and expertise that will help my daughter on her trip to Canada. Thanks so much!"
"

Very informative session

"

"I visited the clinic this afternoon because I am traveling to Canada next month. The doctor was very attentive and had an information book ready for me. All of my questions I had and all of the questions I hadn't thought of were answered. I will definitely recommend the clinic to my friends and family who are traveling abroad."
On This Page:
Do I Need Vaccines for Canada?
Do I Need a Passport or Visa for Canada?
What Is the Climate Like in Canada?
How Safe Is Canada?
Visiting the Canadian Rockies
What Should I Take to Canada?
U.S. Embassy to Canada