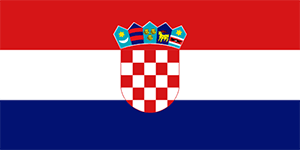 Travel Vaccines and Advice for Croatia
Croatia is a country with a rich history and culture. The country has become a popular tourist destination due to its captivating coasts and ancient cities.
The capital city of Croatia is Zagreb and is also, by far, the largest city in the country. Other larger cities include Split and Rijeka.
Do I Need Vaccines for Croatia?
Yes, some vaccines are recommended or required for Croatia. The CDC and WHO recommend the following vaccinations for Croatia: hepatitis A, hepatitis B, rabies, tickborne encephalitis, meningitis, polio, measles, mumps and rubella (MMR), Tdap (tetanus, diphtheria and pertussis), chickenpox, shingles, pneumonia and influenza.
COVID-19 vaccination is recommended for travel to all regions, both foreign and domestic. Check with your local Passport Health clinic if immunization is offered in your area.
See the bullets below to learn more about some of these key immunizations:
See the tables below for more information:
Recommended Travel Vaccinations for Croatia

VACCINE
HOW DISEASE SPREADS
DETAILS

COVID-19
Airborne & Direct Contact
Recommended for all unvaccinated individuals who qualify for vaccination
Hepatitis A
Food & Water
Recommended for most travelers
Hepatitis B
Blood & Body Fluids
Accelerated schedule available
Rabies
Saliva of Infected Animals
High risk country. Vaccine recommended for long-term travelers and those who may come in contact with animals.
Tickborne Encephalitis
Ticks & Unpasteurized Animal Products
Northern regions are at the highest risk. Limited risk along the Adriatic coastal region.
Routine Vaccinations for Croatia

VACCINE
HOW DISEASE SPREADS
DETAILS

Measles Mumps Rubella (MMR)
Various Vectors
Given to anyone unvaccinated and/or born after 1957. One time adult booster recommended.
TDAP (Tetanus, Diphtheria & Pertussis)
Wounds & Airborne
Only one adult booster of pertussis required.
Chickenpox
Direct Contact & Airborne
Given to those unvaccinated that did not have chickenpox.
Shingles
Direct Contact
Vaccine can still be given if you have had shingles.
Pneumonia
Airborne
Two vaccines given separately. All 65+ or immunocompromised should receive both.
Influenza
Airborne
Vaccine components change annually.
Meningitis
Airborne & Direct Contact
Given to anyone unvaccinated or at an increased risk, especially students.
Polio
Food & Water
Considered a routine vaccination for most travel itineraries. Single adult booster recommended.
See our vaccinations page to learn more about these infections and vaccines. Ready to protect yourself? Book your travel health appointment today by calling or schedule online now.
Do I Need a Visa for Croatia?
A passport that is valid for at least three months is required for entry into Croatia. If you're traveling from the Schengen area, your passport should be valid for at least six months. You don't need a visa if your stay is under 90 days.
Croatia Entry Requirements

Do I Need A…
For My Trip to Croatia?

Passport
Tourist Visa
Business Visa
Vaccinations
Sources: Embassy of Croatia and U.S. State Department
What Is the Climate Like in Croatia?
Croatia is a popular tourist destination with varying weather depending on the season.
The most popular tourist destinations in Croatia, such as Dubrovnik, Split, Hvar, and Zadar, have a hot and dry summer climate. They also have a mild winter with temperatures ranging from 75 to 85 degrees in the summer and 40 to 60 in the winter.
Plitvice Lakes National Park has a temperate climate with warm summers and cold winters. Temperatures range between 70 to 80 degrees in the summer and 25 to 40 in the winter. Croatia can experience occasional heatwaves and rainfall throughout the year. It's always a good idea to check the weather forecast before visiting.
How Safe Is Croatia?
When traveling in Croatia, it's important to stay safe by being aware of your surroundings and keeping your belongings safe.
Only use licensed taxis or public transportation services and be cautious when interacting with strangers.
It's also important to be mindful of local laws and customs, and to stay informed about current events and travel advisories.
Croatia is a safe destination for travelers, but taking these precautions can help ensure your safety.
History and Culture in Dubrovnik
Avoid an Embarrassing Stop
Dubrovnik is a city in Croatia that many people visit because it has a lot of interesting things to see and do. People come to see the old city walls, narrow streets, and beautiful buildings in the Old Town area.
There are also many museums, art galleries, and cultural events to enjoy. If you like going to the beach, Dubrovnik has some very pretty ones like Banje Beach and Sveti Jakov Beach. You can also do outdoor activities like hiking, biking, or taking a boat tour to see the nearby islands.
For fans of the TV show Game of Thrones, Dubrovnik has some famous filming locations that you can visit on a walking tour.
Dubrovnik is a pretty and historic city with lots of things to do. You can learn about history and culture, go to the beach, and do outdoor activities.
What Should I Take To Croatia?
When packing for a trip to Croatia, you should consider the weather, activities, and length of your stay.
In the summer, wear lightweight and breathable clothing. In the cooler months, pack warmer layers. It's important to protect yourself from the strong sun with sunscreen, sunglasses, and a hat.
Don't forget your travel documents, money, and cards, as well as any necessary medications. Bring a refillable water bottle, backpack, and travel guide or map.
When packing, try to keep it light and leave some space in your luggage for souvenirs.
Croatia is a beautiful country with lots to explore, so with some preparation, you can have a wonderful trip.
U.S. Embassy in Croatia
All Americans visiting Croatia should register online with the U.S. Department of State before departure. This will inform the office of your travel plans within the country and will allow them to reach out in the case of an emergency or evacuation.
Once in Croatia, the information for the U.S. Embassy is:
U.S. Embassy Zagreb
Ulica Thomasa Jeffersona 2
10010 Zagreb
Croatia
Telephone: 385-1-661-2200
It is important to remember that some of these services may be limited due to the ongoing COVID-19 pandemic.
If you have any questions about the services the embassy provides, you can check their website or contact them directly for the most up-to-date information.
Stay safe abroad with Passport Health. Call or book online now and start traveling safely today!
Customer Reviews
Passport Health – Travel Vaccines for Croatia

Overall rating: 5 stars – 4 reviews

"

Excellent Clinic Service

"

"I was impressed with the service provided. The RN was very friendly and knowledgeable. She gave excellent advice and was skillful in giving my vaccination. The information packet that was prepared and given to me will also be very helpful and should help to ensure a healthy trip to Croatia."

"

Excellent Travel Clinic!

"

"I have an upcoming trip to Croatia and needed some help with travel vaccines and advice. The nurse was very friendly and helpful with all of my questions and concerns. She gave me necessary vaccinations and medication to make my trip as successful as possible. I would highly recommend Catherine and this office for any of your travel needs!"

"

Excellent Service

"

"I was seeking immunization for a trip to Croatia. I received excellent service and information targeted to my needs as an experienced traveler."

"

Peace of mind

"

"I learned so much from the info session. I thought I was ready for my trip but now I have a peace of mind that is a bonus given the fact I've never been to Croatia before. The nurse was so helpful and knowledgeable. I know know where else I could have received the same care and preparation."

On This Page:
Do I Need Vaccines for Croatia?
Do I Need a Visa for Croatia?
What Is the Climate Like in Croatia?
How Safe Is Croatia?
History and Culture in Dubrovnik
What Should I Take To Croatia?
U.S. Embassy in Croatia