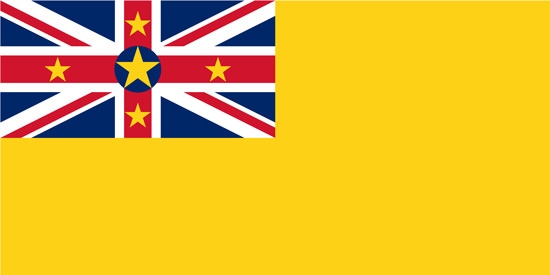 Travel Vaccines and Advice for Niue
Niue is a self-governing state in association to New Zealand, located in the South Pacific. Niue is a small island that spans only 100 square miles.
Niue's population is very small. This is a large decline from their population in previous decades where it has reached over 5,000.
The government of Niue practices sovereignty with New Zealand and is exercised by Niue's Cabinet of Ministers along with an elected assembly.
The most widely spoken language is Niuean, which is a Polynesian language. But, 32% of the population also speak English.
The capital of Niue, as well as the largest city is Alofi. Other villages include Liku and Mutalau.
Do I Need Vaccines for Niue?
Yes, some vaccines are recommended or required for Niue. The CDC and WHO recommend the following vaccinations for Niue: hepatitis A, hepatitis B, typhoid, yellow fever, meningitis, polio, measles, mumps and rubella (MMR), Tdap (tetanus, diphtheria and pertussis), chickenpox, shingles, pneumonia and influenza.
COVID-19 vaccination is recommended for travel to all regions, both foreign and domestic. Check with your local Passport Health clinic if immunization is offered in your area.
See the bullets below to learn more about some of these key immunizations:
See the tables below for more information:
Recommended Travel Vaccinations for Niue

VACCINE
HOW DISEASE SPREADS
DETAILS

COVID-19
Airborne & Direct Contact
Recommended for all unvaccinated individuals who qualify for vaccination
Hepatitis A
Food & Water
Recommended for most travelers
Hepatitis B
Blood & Body Fluids
Accelerated schedule available
Typhoid
Food & Water
Shot lasts 2 years. Oral vaccine lasts 5 years, must be able to swallow pills. Oral doses must be kept in refrigerator.
Yellow Fever
Mosquito
Required if traveling from a country with risk of yellow fever transmission.
Routine Vaccinations for Niue

VACCINE
HOW DISEASE SPREADS
DETAILS

Measles Mumps Rubella (MMR)
Various Vectors
Given to anyone unvaccinated and/or born after 1957. One time adult booster recommended.
TDAP (Tetanus, Diphtheria & Pertussis)
Wounds & Airborne
Only one adult booster of pertussis required.
Chickenpox
Direct Contact & Airborne
Given to those unvaccinated that did not have chickenpox.
Shingles
Direct Contact
Vaccine can still be given if you have had shingles.
Pneumonia
Airborne
Two vaccines given separately. All 65+ or immunocompromised should receive both.
Influenza
Airborne
Vaccine components change annually.
Meningitis
Airborne & Direct Contact
Given to anyone unvaccinated or at an increased risk, especially students.
Polio
Food & Water
Considered a routine vaccination for most travel itineraries. Single adult booster recommended.
Unclean water and food can cause traveler's diarrhea. Eat food that is served hot and drink bottled water.
Adequate medical care can be found throughout the main island of New Zealand. But, due to its rural nature, this medical care can be harder to find in Niue.
Make sure your health insurance covers international care. Most medical facilities only accept payment of cash.
Visit our vaccinations page to learn more. Travel safely with Passport Health and schedule your appointment today by calling or book online now.
Do I Need a Passport or Visa for Niue
All passports must be valid for three months beyond the intended travel dates. You do not need a travel or any kind of visa if your stay in Niue is under three months.
Niue Entry Requirements

Do I Need A…
For My Trip to Niue?

Passport
Tourist Visa
Business Visa
Vaccinations
Sources: Embassy of Niue and U.S. State Department
What Is the Climate Like in Niue?
Niue is a small island in the South Pacific with a tropical climate. It has warm temperatures, high humidity, and rain throughout the year. Popular tourist spots include Alofi, Togo Chasm, Limu Pools, and Talava Arches.
The weather in Niue is usually warm and wet. Average temperatures are between 75 and 84 degrees. The rainiest months are from November to April, and this is also when cyclones can happen. The drier season is from May to October, which is when most tourists visit.
To find out the current weather in Niue, use a weather website or app.
How Safe Is Niue?
Niue is a small island in the South Pacific and is usually safe for travelers. To have a fun and safe trip, follow these tips:
Learn about Niue's customs and any safety concerns before going.
Talk to a travel health provider like Passport Health about needed vaccinations and take a first aid kit.
Buy travel insurance for medical expenses and lost items.
Watch the weather and follow safety advice for storms.
Be careful when swimming, snorkeling, or diving. Follow safety rules and don't touch marine life.
Protect yourself from the sun by wearing sunscreen, sunglasses, and a hat. Drink water to stay hydrated.
Drive carefully on Niue's roads and follow traffic rules. Wear a helmet if you rent a scooter.
Use insect repellent and wear long clothes to protect yourself from mosquito bites.
Keep your things safe and be aware of your surroundings.
Know the emergency phone numbers and where the nearest medical facilities are.
By following these tips and using common sense, you can have a safe and enjoyable trip to Niue.
Matapa Chasm
Avoid an Embarrassing Stop
Matapa Chasm is a beautiful natural attraction located in Niue. Tourists visit Matapa Chasm because of its crystal-clear waters and stunning rock formations.
Visitors can swim in the chasm's clear waters and see colorful fish and sea urchins while snorkeling. For the more adventurous, visitors can try cliff jumping from different heights, ranging from a few feet to several meters.
The chasm is surrounded by lush vegetation and towering cliffs, providing a peaceful environment to relax and unwind. It's a great place to take beautiful photographs of the clear water, rocky cliffs and lush vegetation.
Matapa Chasm is a must-visit destination for anyone traveling to Niue who wants to experience the island's natural beauty and unique ecosystem.
What Should I Take To Niue?
Here are some essential items to consider for your trip to Niue:
Swimsuit and other swimming gear if you plan to snorkel.
Water shoes, especially if you plan on checking out the coral reefs.
Light rain jacket (sometimes the weather can be unpredictable)
Prescriptions and medicine as it may be hard to find due to the remote nature of Niue.
Mosquito repellent and clothing that covers bare skin to prevent mosquito bites and yellow fever.
U.S. Consular Services in Niue
All Americans visiting Niue should register online with the U.S. Department of State before departure. This will inform the office of your travel plans within the country and will allow them to reach out in the case of an emergency or evacuation.
There is no U.S. embassy in Niue, but it is served by the U.S. consulate in Auckland, New Zealand.
U.S. Consulate General Auckland
Citigroup Centre, 3rd floor
23 Customs Street East
Auckland, NZ
Phone: (64) (9) 303-2724
Email: aucklandacs@state.gov
If you have any questions about traveling to Tokelau or are wondering what shots you may need for your trip, schedule an appointment with your local Passport Health travel medicine clinic. Call us at or book online now and protect yourself today.
Customer Reviews
Passport Health – Travel Vaccines for Niue