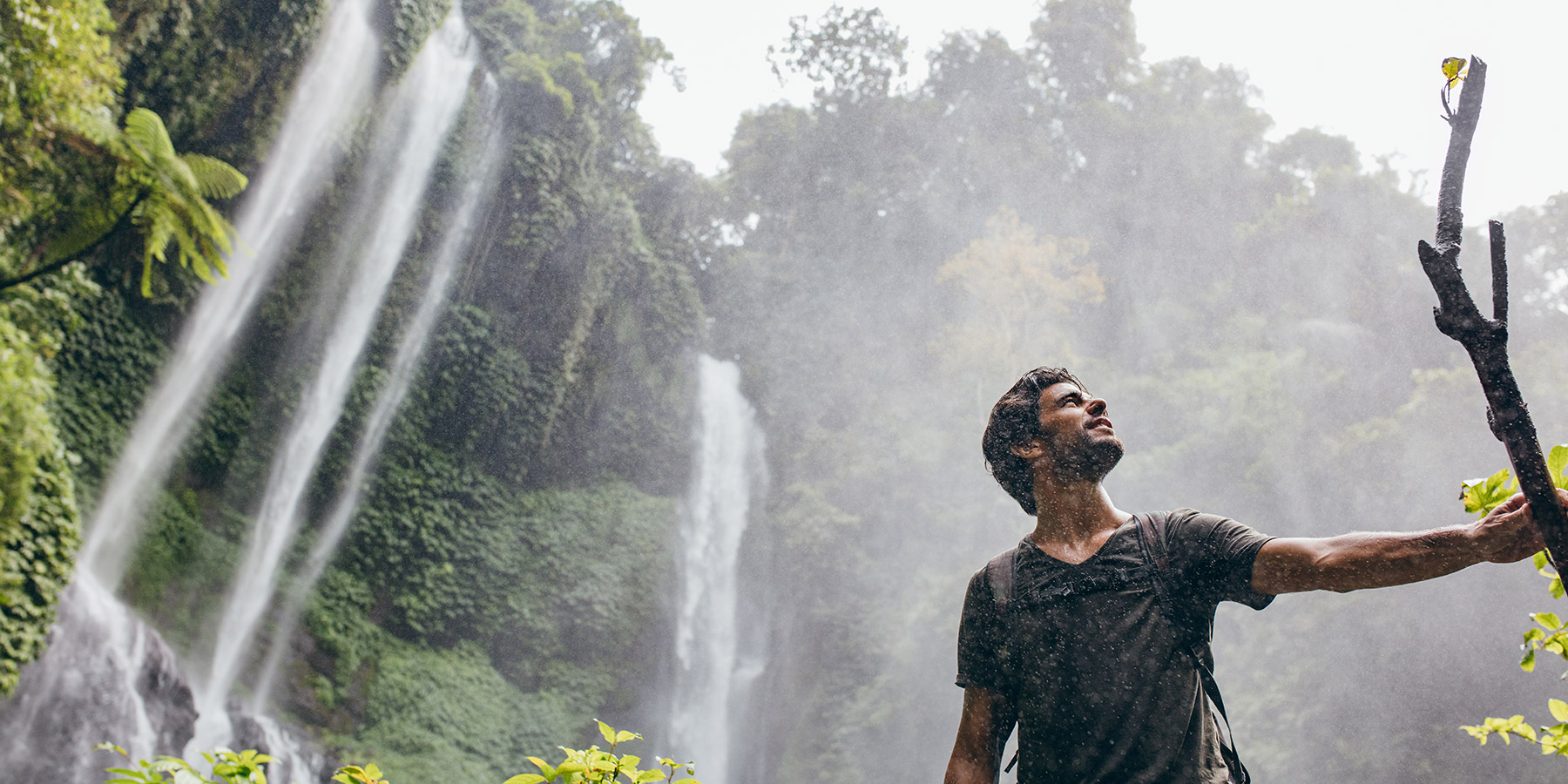 Dengue Fever Prevention
What Is Dengue Fever?
Dengue fever is a mosquito-borne virus affecting more than 390 million people each year. While the disease is generally mild, it can be deadly.
Recent research shows dengue is between 100 and 800 years old. It likely originated in Africa or Southeast Asia and was then carried to other parts of the world through travel and trade.
In recent years, dengue has spread to over 100 countries. Now, travelers to popular destinations like Brazil and India could contract the disease.
The virus is also known as 'breakbone fever' due to its symptoms.
What Are The Symptoms of Dengue?
Unlike other diseases, dengue has different symptoms depending on the stage it is in. According to the Centers for Disease Control, dengue's most common symptoms are:
Dengue Fever Symptoms

Typical Symptoms
Dangerous Symptoms

High Fever
Severe Abdominal Pain
Severe Headache
Persistent Vomiting
Severe Eye Pain
Red Spots or Patches On Skin
Joint Pain
Vomiting Blood
Muscle and/or Bone Pain
Black, Tarry Stools
Rash
Drowsiness or Irritability
Easy Bruising, Mild Nose or Gum Bleeding
Pale, Cold or Clammy Skin
Low White Cell Count
Difficulty Breathing
Source: Centers for Disease Control
The virus can show symptoms quickly. Fever, headache, joint pain and bleeding can last for up to seven days.
Generally, younger children and those experiencing their first dengue infection have milder symptoms. It is possible to contract dengue more than once.
To learn more about the signs and symptoms of dengue fever, contact a Passport Health Travel Specialist. Call or book an appointment online.
What Is Dengue Hemorrhagic Fever?
Serious cases of dengue will progress into dengue hemorrhagic fever or DHF. While dengue is generally 'flu-like' DHF can be fatal.
Early symptoms are the same as dengue. But, acute symptoms are more serious. The virus causes 'leaky' blood vessels, circulatory failure, shock and death.
There is no cure for dengue nor dengue hemorrhagic fever.
How Does Dengue Spread?
Like its cousins chikungunya and Zika, the dengue virus spreads through mosquito bites. Dengue often spreads when:
A mosquito (usually of the Aedes species) bites an infected human.
This mosquito is now infected with dengue fever. Mosquitoes are only carriers of the disease, it does not affect them as it does humans.
The mosquito bites a human. That human is now infected with the virus. He or she will then infect any unaffected mosquitoes that bite them.
According to the CDC, about 75 percent of all dengue infections show no symptoms. Around 20 percent of dengue symptoms are mild. But, five percent will develop severe, life-threatening symptoms.
Be sure to use repellents and nettings to avoid mosquito bites.
Customer Reviews
Passport Health – Dengue Fever Prevention

Overall rating: 5 stars – 7 reviews

"

Good to Go!

"

"My company used Passport Health to ensure this is travelers travel in safety to foreign locations. For a recent trip to Bulgaria, I contact Passport Health and within 10 minutes, I was contacted by a Nurse Practitioner familiar with my medical records, She cleared me for Bulgaria and reminded me what I would need to avoid dengue before going to Senegal a couple of months later."

"

Best Clinic Ever!!!

"

"Received a health travel info book on Morocco which was reviewed with me. I can read it at my leisure. Also received my needed typhoid meds and info on dengue so I will be in good shape for my trip. Experience was interesting and informative….thanks"

"

Great service

"

"I went in to get immunizations for a trip to Nigeria. The doctor was so helpful- she reviewed my immunization record and explained one by one which ones I needed and which ones were going to run out next year. She answered all my questions and even prepared a handbook for my trip with info on malaria, dengue, preventing travelers' diarrhea, etc. There was no wait time and the visit was speedy and efficient."

"

Excellent clinic

"

"The clinic experience was fantastic. I was sent to Indonesia for work and the passport clinic was able to cover all of the shots I needed plus gave me tips and extra meds for the trip including a mosquito spray for dengue. The nurse was extremely personable and friendly. She took good care of me and my coworker ahead of our flight."

"

Review of Visit prior to Travel

"

"The nurse was thorough in preparing me for travel to Tanzania and Kenya. She didn't rush me and explained vaccines, mosquito repellents, etc. very well. Recommend Passport Health for sure!!"

"

Easy and informative

"

"My experience at Passport Health was extremely pleasant. My appointment started exactly on time. I was impressed that the RN talked to through all the potential health risks of going to Thailand including dengue (which I didn't know as a problem). It was informative and helpful. The actual vaccines were administered quickly and painlessly. I was also happy to buy the right kind of mosquito repellant right there in the office. I will definitely return if I need travel vaccines in the future."

"

I learned a lot!

"

"Sheila was extremely friendly and very knowledgeable. I learned a lot about keeping my son free from disease for his trip to South Africa. She even noticed a series of vaccinations he received as an infant that were not given within the appropriate intervals. I will definitely recommend this clinic to others! I also was able to purchase a kit to keep my son safe from being bit by mosquitoes."
How Is Dengue Treated?
There is no specific antiviral treatment for dengue. Supportive care is used to help with symptoms. Usually, analgesics, hydration and bed rest are enough to help patients through their infection. If you suspect dengue during or after you trip, be sure to seek medical attention.
Because of the lack of a true dengue treatment, prevention is key while in regions with the disease.
Is There A Dengue Vaccine?
Looking For the Dengue Vaccine?
Visit our dengue vaccine page to learn more.
One dengue vaccine, Dengvaxia has been approved for use in some countries. But, it is not yet available in the United States. This dengue vaccine has proven effective in tests conducted in Asia and Latin America.
Other dengue vaccines are in various trial stages throughout the world. This includes DENVax (Phase II trials), TDENV PIV (Phase II study) and V180 (Phase I stage). There is no timetable for when, or if, these vaccines will be available in the United States.
As of now, the best form of dengue protection for U.S. travelers is through preventing mosquito bites.
How Can I Prevent Dengue Fever?
As a mosquito-borne disease, preventing dengue is as simple as preventing mosquito bites. There is no approved dengue vaccine in the United States.
Many health organizations suggest the following to protect yourself from dengue:
Avoid mosquitoes and other bugs
Wear long-sleeve shirts and long pants.
Treat clothes with repellents like permethrin.
Use EPA-registered mosquito repellent like DEET.
Consider using mosquito netting if you will be in any areas with many mosquitoes.
Make sure windows and doors screens are closed to avoid allowing mosquitoes into enclosed spaces.
Avoid areas with standing water. Especially at times of high mosquito activity like dawn and dusk.
Passport Health locations carry kits specifically designed to help prevent mosquito bites and mosquito-borne disease. Be sure to take one with you on your next trip.
For more information on mosquito bite prevention methods and what you can do to protect yourself and your family, speak with a travel health specialist by calling or booking online today.
Where Does Dengue Fever Occur?
Before 1970, dengue outbreaks were not common. Only nine countries had experience severe dengue epidemics. Since then, the disease has spread almost globally. An estimated 3.9 billion people are at risk of dengue infection in 128 countries. The countries and regions most affected by dengue fever include:
Southeast Asia – Myanmar (Burma), India, Indonesia
Western Pacific – Cambodia, Malaysia, Philippines
South Cone – Argentina, Brazil (This region accounts for 64.6% of all dengue cases in the Americas.)
Central America – Costa Rica, Honduras
Caribbean Countries – Barbados, Cuba, Dominican Republic
North America – Mexico, Southern United States
Africa – Various portions of the continent have different levels of infections. But, it is generally less than Asia or the Americas.
Check out healthmap.org for an interactive map showing the latest dengue outbreaks
If you are planning a trip to any of these regions, be sure to speak with a travel health specialist about your itinerary. Health organizations recommend visiting a travel clinic like Passport Health, before your trip. To find out more call or book online now.
On This Page:
What Is Dengue Fever?
What Are The Symptoms of Dengue?
What Is Dengue Hemorrhagic Fever?
How Does Dengue Spread?
How Is Dengue Treated?
How Can I Prevent Dengue Fever?
Where Does Dengue Fever Occur?