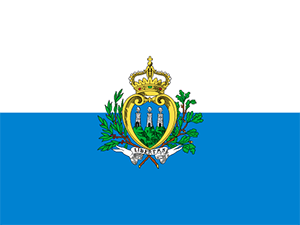 Travel Vaccines and Advice for San Marino
San Marino, which is also known as the Most Serene Republic of San Marino, is located in south central Europe. This country is 24 square miles in size and completely surrounded by the country of Italy. While it is its own independent country, it shares many laws and regulations with Italy.
San Marino is named for Saint Marinus, a stonemason who left Croatia for the region. Once landing in this area, he built a chapel and monastery.
This petite country has blossomed into a hub full of unique cuisine and outdoor sports.
Do I Need Vaccines for San Marino?
Yes, some vaccines are recommended or required for San Marino. The CDC and WHO recommend the following vaccinations for San Marino: hepatitis A, hepatitis B, rabies, meningitis, polio, measles, mumps and rubella (MMR), Tdap (tetanus, diphtheria and pertussis), chickenpox, shingles, pneumonia and influenza.
COVID-19 vaccination is recommended for travel to all regions, both foreign and domestic. Check with your local Passport Health clinic if immunization is offered in your area.
See the bullets below to learn more about some of these key immunizations:
See the tables below for more information:
Recommended Travel Vaccinations for San Marino

VACCINE
HOW DISEASE SPREADS
DETAILS

COVID-19
Airborne & Direct Contact
Recommended for all unvaccinated individuals who qualify for vaccination
Hepatitis A
Food & Water
Recommended for most travelers
Hepatitis B
Blood & Body Fluids
Recommended for travelers
to most regions.
Rabies
Saliva of Infected Animals
Vaccine recommended for long-term travelers and those who may come in contact with animals.
Routine Vaccinations for San Marino

VACCINE
HOW DISEASE SPREADS
DETAILS

Measles Mumps Rubella (MMR)
Various Vectors
Given to anyone unvaccinated and/or born after 1957. One time adult booster recommended.
TDAP (Tetanus, Diphtheria & Pertussis)
Wounds & Airborne
Only one adult booster of pertussis required.
Chickenpox
Direct Contact & Airborne
Given to those unvaccinated that did not have chickenpox.
Shingles
Direct Contact
Vaccine can still be given if you have had shingles.
Pneumonia
Airborne
Two vaccines given separately. All 65+ or immunocompromised should receive both.
Influenza
Airborne
Vaccine components change annually.
Meningitis
Airborne & Direct Contact
Given to anyone unvaccinated or at an increased risk, especially students.
Polio
Food & Water
Considered a routine vaccination for most travel itineraries. Single adult booster recommended.
As part of Italy and a developed region, there are few active infections. Make sure you are up-to-date on your routine vaccinations before traveling.
Rabies is present in some animals in San Marino. Consider vaccination if working with animals or staying longer-term.
See our vaccinations page to learn more about these infections and vaccines. Ready to protect yourself? Book your travel health appointment today by calling or schedule online now.
Do I Need a Visa or Passport for San Marino?
A visa is not required for stays under 90 days in San Marino. Anyone traveling San Marino will need a passport that is valid for at least six months.
San Marino Entry Requirements

Do I Need A…
For My Trip to San Marino?

Passport
Tourist Visa
Business Visa
Vaccinations
Sources: Embassy of San Marino and U.S. State Department
Upon arriving in San Marino, you will need to complete a declaration of presence. Failing to do this can result in your expulsion from the country.
What is the Climate Like in San Marino?
San Marino is a small country in Italy that has a Mediterranean climate, which means hot summers and mild winters. In the summer, which is from June to August, temperatures can range from 75 to 85 degrees in the cities of San Marino and Borgo Maggiore, two popular tourist destinations. It is usually sunny and dry during these months.
In the spring, from March to May, the weather is cooler with occasional rainfall. The temperatures range from 60 to 70. The autumn months are from September to November, and the temperatures range from 60 to 75, and the weather is still quite pleasant. In the winter, which is from December to February, temperatures can drop to 30 or below, especially in the mountainous areas. It is also possible to see snowfall in the mountains.
The weather in San Marino's most popular tourist destinations is generally mild and pleasant. It is a good idea to check the weather forecast before traveling to San Marino because temperatures and conditions can vary depending on the time of year.
How Safe is San Marino?
San Marino is a safe country with low crime rates, but it's always important to be careful when you travel. Here are some tips to stay safe:
Pay attention to your surroundings and avoid walking alone in deserted areas or poorly lit streets.
Keep your passport, money, and electronic devices in a secure place, and avoid carrying large amounts of cash.
Be careful when accepting drinks from strangers, and be aware of your alcohol consumption.
San Marino is prone to earthquakes, so be aware of the potential for seismic activity and follow local guidelines in case of an earthquake.
Follow local laws and customs, and be aware that smoking is prohibited in public places in San Marino.
Use official taxis or other reputable transportation services to get around, especially at night.
Consider purchasing travel insurance that includes medical coverage and emergency evacuation in case of an unexpected event.
By using common sense and following these tips, travelers can enjoy a safe and fun trip to San Marino.
The Three Towers of San Marino
Avoid an Embarrassing Stop
Monte Titano stands at 2,425 feet above sea level and serves as the highest peak in the country. The mountains height is not the only reason people visit this three-peaked mountain.
Monte Titano, or the Three Towers of San Marino, is home to a wide variety of eye-catching flora and fauna. Dozens of different species of trees thrive on this mountain including oaks, laburnum, cypress, and fir. They serve as a home to the many birds and mammals of this area.
To protect the region, this area was made a UNESCO World Heritage Site in 2008.
What Should I Take to San Marino?
Below, you'll find a list of things you'll want to take on your trip to San Marino:
Italian Translation Book – The primary language of San Marino is Italian. To better navigate the country, you'll want a reference dictionary.
Layers of Clothing – San Marino's weather shifts in temperature throughout the day. Days can be warm and nights can be cool. So, it's best to have clothes you can layer so you're comfortable throughout the entire day.
Cash – Some traffic violations and most overseas health care providers need cash upfront. Depending on the circumstances, you are expected to pay immediately in local currency. Be sure to have both local currency and American currency while you're traveling in San Marino.
U.S. Embassy in San Marino
The United States does not have an embassy in San Marino, but it has a relationship with San Marino through its embassy in Rome, Italy. The embassy in Rome can help U.S. citizens who are traveling in San Marino with services like replacing lost or stolen passports, providing assistance in emergencies, and giving information on local resources.
U.S. citizens who want more information about traveling to San Marino can visit the U.S. Department of State's website. There, they can find information about the rules for entering and leaving San Marino, learn about safety and security issues, and find out about local customs and laws.
As a principality within Italy, the U.S. embassy in Rome serves San Marino:
U.S. Embassy Rome
via Vittorio Veneto 121
00187 Roma
Phone: (+39) 06.46741
Consider signing up for the Smart Traveler Enrollment Program, or STEP. STEP is designed to make it easier for you as a traveler from the U.S. to receive assistance in the event of an emergency while you're abroad.
Stay safe abroad with Passport Health. Call or book online now and start traveling safely today!
Customer Reviews