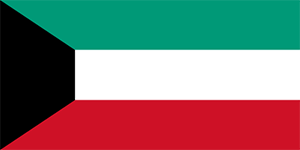 Travel Vaccines and Advice for Kuwait
Kuwait is located in the Middle East, surrounded by the Persian Gulf, Iraq, and Saudi Arabia. The country is not quite as wealthy as its neighbors, but what it lacks in glamour, it makes up for in authenticity.
There are fewer tourists that visit the country, resulting in a truly Arab feel to the country. The country is filled with gorgeous deserts, world-class museums and beautiful beaches. This gives travelers a wide range of things to do and see.
Do I Need Vaccines for Kuwait?
Yes, some vaccines are recommended or required for Kuwait. The CDC and WHO recommend the following vaccinations for Kuwait: hepatitis A, hepatitis B, typhoid, rabies, anthrax, meningitis, polio, measles, mumps and rubella (MMR), Tdap (tetanus, diphtheria and pertussis), chickenpox, shingles, pneumonia and influenza.
COVID-19 vaccination is recommended for travel to all regions, both foreign and domestic. Check with your local Passport Health clinic if immunization is offered in your area.
See the bullets below to learn more about some of these key immunizations:
See the tables below for more information:
Recommended Travel Vaccinations for Kuwait

VACCINE
HOW DISEASE SPREADS
DETAILS

COVID-19
Airborne & Direct Contact
Recommended for all unvaccinated individuals who qualify for vaccination
Hepatitis A
Food & Water
Recommended for most travelers
Hepatitis B
Blood & Body Fluids
Accelerated schedule available
Typhoid
Food & Water
Shot lasts 2 years. Oral vaccine lasts 5 years, must be able to swallow pills. Oral doses must be kept in refrigerator.
Rabies
Saliva of Infected Animals
High risk country. Vaccine recommended for certain travelers based on destination, activities and length of stay.
Anthrax
Animals & Biological Agents
Vaccination may be recommended or required for U.S. government employees or contractors.
Routine Vaccinations for Kuwait

VACCINE
HOW DISEASE SPREADS
DETAILS

Measles Mumps Rubella (MMR)
Various Vectors
Given to anyone unvaccinated and/or born after 1957. One time adult booster recommended.
TDAP (Tetanus, Diphtheria & Pertussis)
Wounds & Airborne
Only one adult booster of pertussis required.
Chickenpox
Direct Contact & Airborne
Given to those unvaccinated that did not have chickenpox.
Shingles
Direct Contact
Vaccine can still be given if you have had shingles.
Pneumonia
Airborne
Two vaccines given separately. All 65+ or immunocompromised should receive both.
Influenza
Airborne
Vaccine components change annually.
Meningitis
Airborne & Direct Contact
Given to anyone unvaccinated or at an increased risk, especially students.
Polio
Food & Water
Considered a routine vaccination for most travel itineraries. Single adult booster recommended.
Dengue is present in Kuwait. Repellents or netting are recommended for a trip to Kuwait, especially along the coast.
See our vaccinations page to learn more about these infections and vaccines. Ready to protect yourself? Book your travel health appointment today by calling or schedule online now.
Do I Need a Visa for Kuwait?
A visa and passport are required for entry into Kuwait. Be sure to have some Kuwaiti Dinars with you as they may be required to pay any fees on arrival.
Kuwait Entry Requirements

Do I Need A…
For My Trip to Kuwait?

Passport
Tourist Visa
Business Visa
Vaccinations
Sources: Embassy of Kuwait and U.S. State Department
What Is the Climate Like in Kuwait?
Kuwait is a country with a desert climate. This means it has very hot summers and cool winters. The weather can change depending on where you are and the time of year.
Some popular tourist spots in Kuwait are:
Kuwait City: The biggest city, it has hot summers with temperatures often over 113°F. Winters are cooler, between 46°F and 64°F.
Failaka Island: An island in the Arabian Gulf, it has a similar climate to Kuwait City, but might be a little cooler because of the water around it.
Al Jahra: A city in western Kuwait, it has a hot and dry climate like Kuwait City.
Al Ahmadi: A city in southern Kuwait, it has a climate like the rest of the country.
For the latest weather, check a weather website or app.
How Safe Is Kuwait?
Kuwait is usually safe for travelers, but it's important to follow some tips to stay safe. First, respect local customs and laws. Kuwait is a Muslim country, so dress modestly and avoid public displays of affection. Second, be careful in hot weather. Drink water, use sunscreen, and stay indoors during the hottest hours. Third, be careful on the roads. Driving can be risky, so consider using taxis or ride-sharing apps.
Avoid talking about sensitive topics like politics or religion. Keep an eye on your belongings to prevent theft. Check your government's travel website for updates on safety. Make sure your vaccinations are up-to-date before your trip. Carry a copy of your passport and visa, as police may ask for it. Stay away from protests or large gatherings, as they can be dangerous. Finally, follow local news to stay informed about events.
By staying informed, respecting local customs, and using common sense, you can have a safe and enjoyable trip to Kuwait.
Visiting the Grand Mosque
Avoid an Embarrassing Stop
The Grand Mosque is a beautiful and important place in Kuwait. It is the largest mosque in the country and can hold over 10,000 people at a time. Tourists like to visit it because of its stunning design and peaceful atmosphere. It is a great place to learn about Kuwait's culture and religion.
When you visit the Grand Mosque, you can take a free guided tour in English or Arabic. The tour will teach you about the mosque's history, architecture, and the Islamic religion. You can also see and take part in local customs, like taking off your shoes before going inside and dressing modestly.
It's important to remember that the Grand Mosque is a religious place, so visitors should dress properly and follow the rules. Women should cover their hair, arms, and legs, and men should wear long pants. You can take pictures, but always ask for permission first.
What Should I Take to Kuwait?
Kuwait offers a unique experience to travelers. Make sure what you bring will help you be ready for the trip.
Warm Clothing – Despite the country being a desert climate, it can be very cold. This is especially true at night and in winter. Bring a jacket depending on the time of your visit.
Kuwaiti Dinars – The Kuwaiti dinar is the currency of Kuwait. It is best to have at least a few with you upon arrival.
Sunscreen – Kuwait is very hot and receives lots of sun. Travelers will likely be outside exploring, making sunscreen a must.
U.S. Embassy to Kuwait
When traveling it is very helpful to find out exactly where the U.S. embassy or consulates are located. Keep the address written down in case you have a legal problem, you lose your passport, or you want to report a crime. Be sure to keep a copy of your passport with you in case you lose the original.
U.S. Embassy Kuwait City
Bayan, Block 13,
Masjed Al-Aqsa Street,
Kuwait City, Kuwait
Telephone: +(965) 2259-1001
Emergency After-Hours Telephone: +(965) 2259-1001
Fax: +(965) 2259-1438
If there's an emergency, like a natural disaster or if you're sick, the embassy can help you. They can also give advice if you get arrested and help you talk to your family. They give information on how to vote if you're not in the U.S. and help with questions about taxes and money from the government, like Social Security.
Remember, you might need an appointment for some help and there could be fees. Check the U.S. embassy's website in Kuwait for the latest details.
Ready to start your next journey? Call us at or book online now!
Customer Reviews
Passport Health – Travel Vaccines for Kuwait
Overall rating: 5 stars – 3 reviews
"

Experience was good

"

"The RN made it a point to explain and go through all the info I needed to know about the shots and precautions and tips when traveling to Kuwait."
"

Simple, Easy, and Informational

"

"The meeting was simple, easy, and straightforward. I was able to get the information I needed and the relevant shots needed based on what our activities were anticipated be while in Kuwait. Desiree was very helpful and provided us with the necessary information to make our decisions."
"

Wonderful Clinic and Most helpful Nurse

"

"I just found out I needed some shots for my upcoming trip to Kuwait. I was able to get an appointment within a week and at my appointment everything was accomplished. I got my shots, prescriptions, information, etc. The nurse, was fabulous and so helpful. I had an AMAZING experience and will definitely be recommending Passport Health to any of my friends with upcoming travel. Thank you for everything. I really, really appreciate it!!"
On This Page:
Do I Need Vaccines for Kuwait?
Do I Need a Visa for Kuwait?
What Is the Climate Like in Kuwait?
How Safe Is Kuwait?
Visiting the Grand Mosque
What Should I Take to Kuwait?
U.S. Embassy to Kuwait