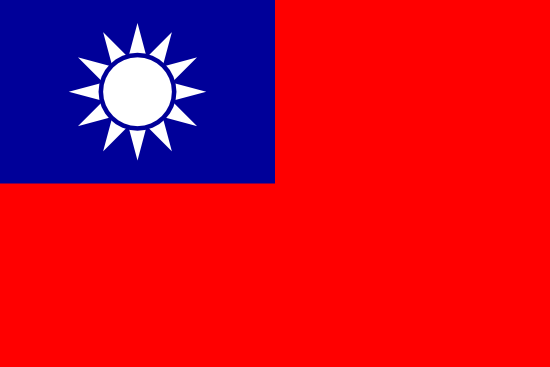 Travel Vaccines and Advice for Taiwan
A small island off the coast of China, Taiwan is a destination known for its tropical temperatures and gorgeous landscapes. It boasts cultural attractions in its many beautiful cities as well as many stunning views in its many forests and national parks. This small but versatile island has something to offer to every type of traveler.
Do I Need Vaccines for Taiwan?
Yes, some vaccines are recommended or required for Taiwan. The CDC and WHO recommend the following vaccinations for Taiwan: hepatitis A, hepatitis B, typhoid, Japanese encephalitis, rabies, meningitis, polio, measles, mumps and rubella (MMR), Tdap (tetanus, diphtheria and pertussis), chickenpox, shingles, pneumonia and influenza.
COVID-19 vaccination is recommended for travel to all regions, both foreign and domestic. Check with your local Passport Health clinic if immunization is offered in your area.
See the bullets below to learn more about some of these key immunizations:
See the tables below for more information:
Recommended Travel Vaccinations for Taiwan

VACCINE
HOW DISEASE SPREADS
DETAILS

COVID-19
Airborne & Direct Contact
Recommended for all unvaccinated individuals who qualify for vaccination
Hepatitis A
Food & Water
Recommended for most travelers
Hepatitis B
Blood & Body Fluids
Accelerated schedule available
Typhoid
Food & Water
Shot lasts 2 years. Oral vaccine lasts 5 years, must be able to swallow pills. Oral doses must be kept in refrigerator.
Japanese Encephalitis
Mosquito
Recommended depending on itinerary and activities. May be given to short- and extended-stay travelers, recurrent travelers and travel to rural areas. Most common May to October, throughout island.
Rabies
Saliva of Infected Animals
Moderate risk country. Vaccine recommended for long-term travelers and those who may come in contact with animals.
Routine Vaccinations for Taiwan

VACCINE
HOW DISEASE SPREADS
DETAILS

Measles Mumps Rubella (MMR)
Various Vectors
Given to anyone unvaccinated and/or born after 1957. One time adult booster recommended.
TDAP (Tetanus, Diphtheria & Pertussis)
Wounds & Airborne
Only one adult booster of pertussis required.
Chickenpox
Direct Contact & Airborne
Given to those unvaccinated that did not have chickenpox.
Shingles
Direct Contact
Vaccine can still be given if you have had shingles.
Pneumonia
Airborne
Two vaccines given separately. All 65+ or immunocompromised should receive both.
Influenza
Airborne
Vaccine components change annually.
Meningitis
Airborne & Direct Contact
Given to anyone unvaccinated or at an increased risk, especially students.
Polio
Food & Water
Considered a routine vaccination for most travel itineraries. Single adult booster recommended.
Taiwan is free of rabies in dogs, but wild animal rabies (like in bats) is still present. Rabies vaccination is recommended if working directly with wildlife in Taiwan.
Dengue and chikungunya are both present in Taiwan. The mosquito-borne infections pose a threat to travelers of all kinds. Make sure you bring repellent and netting for your trip.
See our vaccinations page to learn more about these infections and vaccines. Ready to protect yourself? Book your travel health appointment today by calling or schedule online now.
Do I Need a Visa for Taiwan?
No, American citizens do not need a visa for Taiwan, provided you plan on staying for less than 90 days. You will need a passport that has one blank page and is valid up until the end of your stay. Proof of a return ticket or ticket for onward travel may be required.
Taiwan Entry Requirements

Do I Need A…
For My Trip to Taiwan?

Passport
Tourist Visa
Business Visa
Vaccinations
Sources: Embassy of Taiwan and U.S. State Department
What Is the Climate Like in Taiwan?
Taiwan's climate varies between subtropical and tropical. But, the whole country is likely to have high temperatures and a humid climate for much of the year. Summers can be excessively hot and humid, with heavy rainfall and even typhoons. November to April has milder weather and milder temperatures. This is the most popular time for tourism.
Taipei – In the capital city of Taipei, located in the northeast, rain is a common occurrence. Even in the winter months Taipei often receives abundant rainfall. In winter, the temperatures usually will not dip below the low-50's. Summer temps can be in the low-90's.
Tainan – A city located in the south of the island, Tainan experiences temperatures like Taipei. But, Tainan receives much less rainfall outside of monsoon season. This means that its winters and springs are much drier.
Yushan – The city of Yushan is located in central Taiwan, in the mountains. Due to the altitude, Yushan has much colder temperatures than sea-level tropical cities. Temperatures often dip below freezing in the winters. Summers rarely reach higher than the 60's.
How Safe Is Taiwan?
Avoid an Embarrassing Stop
Taiwan is a safe country with low crime rates and good healthcare, but travelers should still take some precautions to stay safe. It's important to be respectful of the local customs and traditions and carry identification and emergency contact information. Always be aware of your surroundings, especially at night, and use caution when crossing the street.
Taiwan can be hot and humid, so it's important to stay hydrated and wear appropriate clothing and sunscreen. In the rainy season, be prepared with rain gear and be aware of the risk of flooding and landslides in some areas.
Public transportation is a safe and convenient way to get around, especially in urban areas. Be careful of scams and pick pocketing, and always be cautious when exchanging money or purchasing items from street vendors or markets.
Stay informed by keeping up with the latest news and travel advisories, and register with your embassy or consulate in case of an emergency.
Visit Pagodas and Pavilions in Kaohsiung Port
Most visitors will visit Taipei, the capital city of Taiwan. But few travel out to Kaohsiung, a vibrant city located on the southwestern coast of the island. Kaohsiung is Taiwan's largest port city, and it offers all the attractions of a busy, bustling city with cultural and historical jewels.
Some of the most well-known attractions in Kaohsiung are the Dragon and Tiger Pagodas. The largest Confucian temple in Taiwan is also nearby.
If you want to experience the natural beauty of Taiwan, only an hour and a half drive from Kaohsiung is the Maolin National Scenic Area. This region has stunning forests, gorges, and waterfalls.
What Should I Pack for Taiwan?
Many American brands of goods and clothing are available in Taiwan, but it's still a good idea to be prepared. When going to Taiwan, it's always important to pack the essentials, such as:
Rain Gear – With the unpredictable weather in the country, especially during the summer, a good umbrella and raincoat are a must.
Light Layers – The climate in Taiwan tends to be very warm, so be sure to bring clothing that can keep you cool. But, the temperature can drop at nights, so a few outer layers are a good idea. If you'll be in the mountains in winter, you'll probably want some heavy layers too.
Mosquito Repellent – Because Taiwan is a tropical island, mosquitoes are common. These insects often carry diseases of various types. Make sure you're protected with repellents.
Hand Sanitizer and Tissues – You may find that some public restrooms in Taiwan are missing some basic necessities, such as hand soap or toilet paper. Be prepared for this by bringing a bottle of Purell and a pack of tissues everywhere you go.
U.S. Embassy in Taiwan
All Americans visiting Taiwan should register online with the U.S. Department of State before departure. This will inform the office of your travel plans within the country and will allow them to reach out in the case of an emergency or evacuation.
Once in Taiwan, the information for the U.S. consular services is:
The American Institute in Taipei, Taiwan
100 Jinhu Road, Neihu District Taipei 114017, Taiwan
Telephone: +886-(0)2-2162 2000 ext. 2306
Emergency Telephone: +886-(0)2-2162 2000
Fax: +886-(0)2-2162 2239
The United States maintains an unofficial relationship with Taiwan. The American Institute provides many of the same services as an embassy would.
Stay safe abroad with Passport Health. Call or book online now and start traveling safely today!
Customer Reviews
Passport Health – Travel Vaccines for Taiwan
Overall rating: 5 stars – 4 reviews
"

Excellent Experience

"

"The RN did a great job explaining details of my Taiwan trip health risks. She took time with me so that I didn't feel that she rushed through to "get to" the next person. Actually the next clients came in as I was going out. That is perfect timing which shows the office considers individual clients important."
"

Immunization Session

"

"Great service. Our nurse took us carefully through the risks and options for living in Taiwan. Very professional and with a sense of humor!"
"

What a learning experience!

"

"The staff provided priceless information about my up coming trip to Taiwan that will help insure my comfort and medical safety. I really appreciate it!"
"

Excellent service and valuable information

"

"I am traveling to Taiwan for the first time for business. The nurse at the Charlotte location was extremely helpful, knowledgeable and professional. I feel that my specific medical history and travel itinerary was thoroughly reviewed and I received accurate, valuable and current travel/disease prevention information and services."
On This Page:
Do I Need Vaccines for Taiwan?
Do I Need a Visa for Taiwan?
What Is the Climate Like in Taiwan?
How Safe Is Taiwan?
Visit Pagodas and Pavilions in Kaohsiung Port
What Should I Pack for Taiwan?
U.S. Embassy in Taiwan