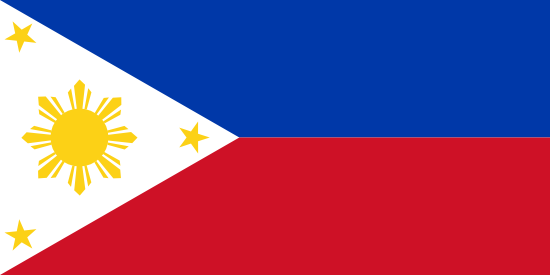 Travel Vaccines and Advice for the Philippines
The Philippines is made up of over 7,000 islands, with views and activities to suit every traveler's preferences. There are beaches perfect for sun tanning, diving, boating, kayaking, surfing or even kite-boarding.
More inland, there is rock climbing and tons of zip-lines to explore. In the cities, travelers will be able to appreciate the Spanish-Filipino architecture, historical buildings and welcoming people.
Do I Need Vaccines for Philippines?
Yes, some vaccines are recommended or required for Philippines. The CDC and WHO recommend the following vaccinations for Philippines: hepatitis A, hepatitis B, typhoid, yellow fever, Japanese encephalitis, rabies, meningitis, polio, measles, mumps and rubella (MMR), Tdap (tetanus, diphtheria and pertussis), chickenpox, shingles, pneumonia and influenza.
COVID-19 vaccination is recommended for travel to all regions, both foreign and domestic. Check with your local Passport Health clinic if immunization is offered in your area.
See the bullets below to learn more about some of these key immunizations:
See the tables below for more information:
Recommended Travel Vaccinations for Philippines

VACCINE
HOW DISEASE SPREADS
DETAILS

COVID-19
Airborne & Direct Contact
Recommended for all unvaccinated individuals who qualify for vaccination
Hepatitis A
Food & Water
Recommended for most travelers
Hepatitis B
Blood & Body Fluids
Accelerated schedule available
Typhoid
Food & Water
Shot lasts 2 years. Oral vaccine lasts 5 years, must be able to swallow pills. Oral doses must be kept in refrigerator.
Yellow Fever
Mosquito
Required if traveling from a country with risk of yellow fever transmission.
Japanese Encephalitis
Mosquito
Recommended depending on itinerary and activities. May be given to short- and extended-stay travelers, recurrent travelers and travel to rural areas. Present throughout country. Most cases from April to August.
Rabies
Saliva of Infected Animals
High risk country. Vaccine recommended for long-term travelers and those who may come in contact with animals.
Routine Vaccinations for Philippines

VACCINE
HOW DISEASE SPREADS
DETAILS

Measles Mumps Rubella (MMR)
Various Vectors
Given to anyone unvaccinated and/or born after 1957. One time adult booster recommended.
TDAP (Tetanus, Diphtheria & Pertussis)
Wounds & Airborne
Only one adult booster of pertussis required.
Chickenpox
Direct Contact & Airborne
Given to those unvaccinated that did not have chickenpox.
Shingles
Direct Contact
Vaccine can still be given if you have had shingles.
Pneumonia
Airborne
Two vaccines given separately. All 65+ or immunocompromised should receive both.
Influenza
Airborne
Vaccine components change annually.
Meningitis
Airborne & Direct Contact
Given to anyone unvaccinated or at an increased risk, especially students.
Polio
Food & Water
Considered a routine vaccination for most travel itineraries. Single adult booster recommended.
Japanese encephalitis vaccines are mandatory for those living in rural areas, hiking or camping. Those that plan to stay longer than a month should consider getting vaccinated.
The Philippines is home to a few different mosquito-borne diseases. Travelers should consider Japanese encephalitis vaccination and antimalarials for some popular regions of the country. Dengue and chikungunya are present in many areas. Be sure to bring and use insect repellents and bug netting.
Tuberculosis is found in some parts of the Philippines. If you believe you have been exposed, contact a healthcare provider and schedule a TB test as soon as possible.
Visit our vaccinations page to learn more. Travel safely with Passport Health and schedule your appointment today by calling or book online now.
Do I Need a Visa or Passport for Philippines?
A visa is required for entry to the Philippines. A valid passport and proof of return ticket are needed for entry.
Philippines Entry Requirements

Do I Need A…
For My Trip to Philippines?

Passport
Tourist Visa
Business Visa
Vaccinations
Sources: Embassy of Philippines and U.S. State Department
What is the Climate Like in Philippines?
The Philippines has a tropical climate, with hot and humid weather throughout the year. The temperature generally ranges from 75 to 90 degrees depending on the region. Some of the most popular tourist destinations in the Philippines include Boracay Island, Palawan, Cebu, Manila, and Siargao Island.
The best time to visit these destinations varies depending on the region. December to May is generally the best time to visit, as the weather is dry and sunny. The rainy season runs from June to November, and typhoons can occur during this period. March to October is the best time to visit Siargao Island, while November to April is the best time to visit Batanes.
Visitors should prepare for hot and humid weather, and pack appropriate clothing and sunscreen. It is also recommended to bring rain gear if visiting during the rainy season. Despite occasional weather challenges, the Philippines is a beautiful and diverse country with plenty to offer. From pristine beaches to cultural landmarks and delicious cuisine, there is something for everyone to enjoy.
Is It Safe to Travel to Philippines?
The U.S. Department of State warns against all non-essential travel to the Sulu Archipelago and through the southern Sulu Sea. Travelers should also be very cautious when traveling to Mindanao, as there have been terrorist threats, insurgent activities, and kidnappings.
Pick-pocketing, ATM card fraud, and con games are common.
Travelers should avoid carrying unnecessary valuables with them. Be cautious while traveling and travel with a partner when possible. Do not accept a ride from a taxi that has already accepted another passenger or use ATMs with unusual coverings attached to the card receiver.
Visiting Cebu Island
Avoid mosquitoes and other bugs
Cebu Island is one of the most popular tourist destinations in the Philippines.
Cebu Island has a rich history and culture that is evident in its many historic sites and landmarks. Visitors can explore the iconic Magellan's Cross, which marks the spot where Ferdinand Magellan first set foot in the Philippines in 1521.
The island is also known for its beautiful beaches and water activities. Visitors can enjoy swimming, snorkeling, and diving in the crystal-clear waters or take a boat tour to explore nearby islands and islets.
Cebu also has a vibrant nightlife and delicious local cuisine. Visitors can sample a variety of local dishes, including the famous Cebu lechon (roast pig). Many visitors choose to party the night away in the island's many bars and nightclubs.
A trip to Cebu Island offers visitors the perfect combination of history, culture, natural beauty, and fun.
What Should I Pack for Philippines?
The Philippines is a beautiful and popular destination. It is key to make sure you bring everything with you to fully enjoy your trip.
Money Belt – Due to the amount of pick-pocketing that occurs, a money belt will allow you to keep your money and passport safe.
Bug Spray – The climate in the Philippines is hot and humid. This creates a breeding ground for bugs, especially mosquitoes.
Cash – Because of frequent ATM frauds, it is best to stick to avoid withdrawing cash if possible.
Umbrella – During the rainy season there will be frequent warm rains and an umbrella will serve to keep you dry during these showers.
U.S. Embassy to Philippines
When traveling it is very helpful to find out exactly where the U.S. embassy or consulates are located. Keep the address written down in case you have a legal problem, you lose your passport, or you want to report a crime. Be sure to keep a copy of your passport with you in case you lose the original.
U.S. Embassy Manila
1201 Roxas Boulevard
Ibex Hill
Manila, Philippines 1000
Telephone: (632) 301-2000
Fax: (632) 301-2017
Visit the Embassy to Philippines website before departure to confirm correct contact details for the office.
Ready to start your next journey? Call us at or book online now!
Customer Reviews
Passport Health – Travel Vaccines for Philippines

Overall rating: 5 stars – 10 reviews

"

Awesome Experience!

"

"I had a great experience at Passport Health in Charlotte, NC in preparation for my trip to the Philippines. My travel nurse and I joked around and she was a total pro…my shot didn't hurt a bit! She also provided me with a lot of helpful advice. I would recommend Passport Health to anyone looking for these kinds of services!"

"

Peaceful Experience

"

"My visit was very peaceful and comfortable. The travel health specialist did an amazing job explaining everything. She even showed me a map of some of the Philippines to give me a visual of some of the risk areas. She was very helpful. Thank you for the great experience!"

"

Business International Trip preparation

"

"Nurse is always professional, and takes the time to go through what I need in detail. Has been timely and patient as she reviews the requirements for both India and Philippine travel. other employees of have visited as well and have advised me of the same good experience."

"

Great information!

"

"I visited the staff at the Edina Clinic to talk about travel to the Philippines. She was very personable and informative. I appreciated how she answered my questions and gave me resources to take with me."

"

Invaluable Advice

"

"I am so glad that I went to Passport Health. I received a lot of information and I feel comfortable making my trip to the Philippines. It is highly worth the small fee to have the security that I now feel with my health decisions. I would recommend that anyone making an international trip make an appointment at Passport Health for not only health advice but general knowledge!!!"

"

Best Clinic Ever

"

"The nurse was such a pleasure to speak with. She was very knowledgeable and informative for my vaccinations for travel to the Philippines!"

"

Great Help!

"

"The nurse was very warm and friendly. I have a little bit of anxiety over getting shots but all went well. She answered all of my questions and updated me on the second part of a vaccine that i needed. I have been very pleased with Passport Health. My first visit to Passport Health was in January of 2011 when I needed shots for a mission trip to the Philippines."

"

Awesome Nurse!

"

"My nurse was very pleasant and very informative. She had a great personality and recommended what I needed depended on the duration of my stay in the Philippines."

"

Consultation Visit

"

"I love how pleasant, personable and efficient the staff was. My visit was informative enough for me to feel comfortable about what I needed to do to prepare myself for my trip to the Philippines. Thank you all for providing me with exceptional service."

"

Well Done

"

"Outstanding–Courteous, efficient reception and comprehensive, clear, objective, and thorough preparedness for trip to Philippines. Couldn't be happier."

On This Page:
Do I Need Vaccines for Philippines?
Do I Need a Visa or Passport for Philippines
What is the Climate Like in Philippines?
Is It Safe to Travel to Philippines?
Visiting Cebu Island
What Should I Pack To Philippines?
U.S. Embassy to Philippines