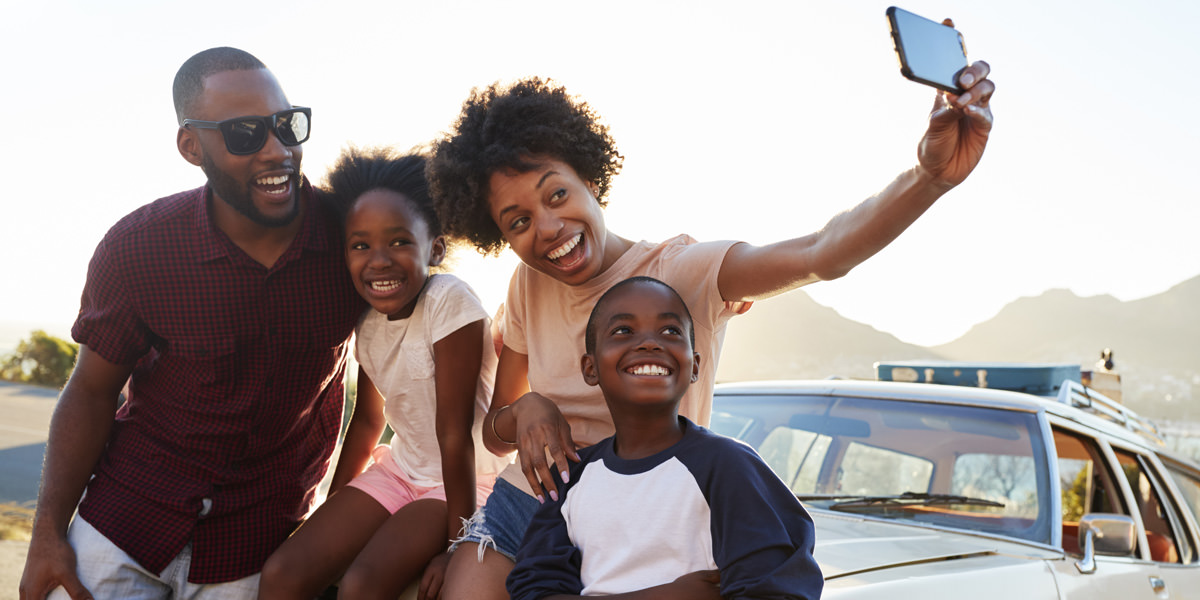 Routine Vaccinations
Although vaccine-preventable disease case levels decreased significantly over the last 40 years, this does not mean diseases have disappeared from North America. Recently, we have seen outbreaks of diseases that many thought had been eliminated on this continent and have shown that vaccination is still important for public and personal health.
Due to a wide variety of factors, many individuals have not received important vaccinations that would protect them from potentially deadly or debilitating diseases such as meningitis, whooping cough and shingles. Passport Health's travel clinics' goal is to ensure that everyone, not just travelers, are vaccinated against these dangerous diseases.
Do I Need To Be Vaccinated?
Some vaccinations are classified as routine because they are recommended for everyone or for large portions of the population. In many cases, individuals will be vaccinated when they are young, but may require boosters as time passes. Research has also suggests some individuals who may be exposed to a disease, such as parents who may be exposed to childhood infection, should consider receiving a booster to help ensure further immunity.
The following vaccinations are recommended for all individuals of any age and general require just one serious of injections:
Customer Reviews
Passport Health –

Routine Vaccinations

Overall rating: 5 stars – 3 reviews

"

Incredible resource

"

"Had to get a series of vaccines for work. I came across Passport Health, as they were the only ones with who could provide me with everything I needed at once. When I got there I discovered that they had everything I needed. The counseling session was VERY helpful and thorough. Will recommend to colleagues and others!"

"

Excellent

"

"Prompt appointment followed by thorough review of my travel and vaccination and antibiotic recommendations. The nurse provided many other details and answered all my questions thoroughly. I would not travel internationally or get any vaccine without visiting with Passoort health. Very convenient and I will definitely return in the future."

"

excellent, efficient, helpful

"

"Got good advice, needed vaccination and an excellent package of materials. Consultant was timely, very knowledgeable and straightforward. We were happy to have everything taken care of so efficiently and thoroughly"
Various vaccinations require regular boosters, this is to help ensure immunity and protect those who may have immune issues such as the very young, very old or immunocompromised:
Not all vaccinations can be given to young children, the follow are recommended (and in some cases required) for adolescents:
Some vaccinations are specifically recommended for older individuals or those who may be immunocompromised:
In an effort to help educate the public on the importance of these immunizations and when they should receive them, the Centers for Disease Control has created vaccination schedules for various groups. Below is the recommended adult immunization schedule: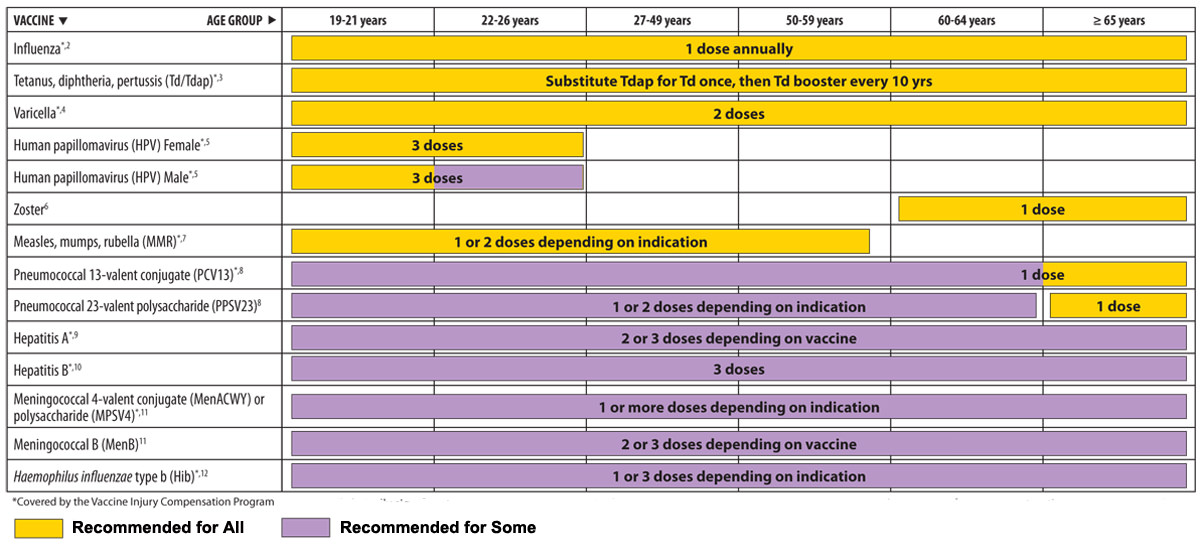 For more information on immunization schedules, please see the CDC's Immunization Schedule page.
For more information on these immunizations, please visit their individual pages and if you would like to schedule an appointment at a Passport Health clinic near you, please contact a Passport Health representative at .
Looking For Routine Testing?
Passport Health also offers tuberculosis testing, and titer (immunity) testing to the thousands of clients that walk through our doors. These tests are often required for employment in some sectors or for entrance into certain educational institutions. To find out more about these tests, please visit their individual pages.
To protect your family, schedule an appointment at your local Passport Health clinic today by calling a vaccination representative at .
On This Page:
Do I Need To Be Vaccinated?
Looking For Routine Testing?