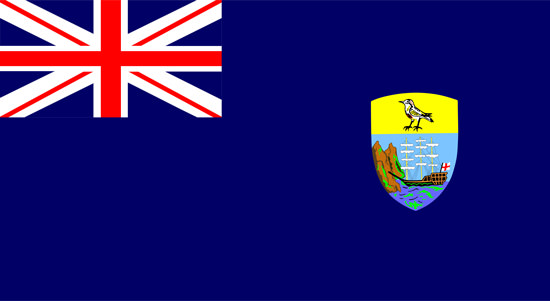 Travel Vaccines and Advice for Saint Helena
Saint Helena is a British overseas territory located in the South Atlantic Ocean. It is a volcanic island.
It is small, only being 47 square miles and has a population over 4,500.
The official language of Saint Helena is English.
Saint Helena is most famous for being the island that Napoleon was sent to exile and for being one of the more remote islands in the world.
The capital of Saint Helena is Jamestown and is the largest city on the island.
Do I Need Vaccines for Saint Helena?
Yes, some vaccines are recommended or required for Saint Helena. The CDC and WHO recommend the following vaccinations for Saint Helena: hepatitis A, hepatitis B, typhoid, rabies, meningitis, polio, measles, mumps and rubella (MMR), Tdap (tetanus, diphtheria and pertussis), chickenpox, shingles, pneumonia and influenza.
COVID-19 vaccination is recommended for travel to all regions, both foreign and domestic. Check with your local Passport Health clinic if immunization is offered in your area.
See the bullets below to learn more about some of these key immunizations:
See the tables below for more information:
Recommended Travel Vaccinations for Saint Helena

VACCINE
HOW DISEASE SPREADS
DETAILS

COVID-19
Airborne & Direct Contact
Recommended for all unvaccinated individuals who qualify for vaccination
Hepatitis A
Food & Water
Recommended for most travelers
Hepatitis B
Blood & Body Fluids
Accelerated schedule available
Typhoid
Food & Water
Shot lasts 2 years. Oral vaccine lasts 5 years, must be able to swallow pills. Oral doses must be kept in refrigerator.
Rabies
Saliva of Infected Animals
High risk country. Vaccine recommended for long-term travelers and those who may come in contact with animals.
Routine Vaccinations for Saint Helena

VACCINE
HOW DISEASE SPREADS
DETAILS

Measles Mumps Rubella (MMR)
Various Vectors
Given to anyone unvaccinated and/or born after 1957. One time adult booster recommended.
TDAP (Tetanus, Diphtheria & Pertussis)
Wounds & Airborne
Only one adult booster of pertussis required.
Chickenpox
Direct Contact & Airborne
Given to those unvaccinated that did not have chickenpox.
Shingles
Direct Contact
Vaccine can still be given if you have had shingles.
Pneumonia
Airborne
Two vaccines given separately. All 65+ or immunocompromised should receive both.
Influenza
Airborne
Vaccine components change annually.
Meningitis
Airborne & Direct Contact
Given to anyone unvaccinated or at an increased risk, especially students.
Polio
Food & Water
Considered a routine vaccination for most travel itineraries. Single adult booster recommended.
There is a risk for schistosomiasis in Saint Helena. Avoid swimming is fresh water, such as lakes or rivers. Schistosomiasis is a rare disease caused by infection from parasitic worms, mostly freshwater snails.
Basic medical care can be provided at a clinic in Jamestown. Serious cases will be air-lifted out.
For medical emergencies with on Saint Helena, call 911.
To find out more about these vaccines, see our vaccinations page. Ready to travel safely? Book your appointment either call or start booking online now.
Do I Need a Visa or Passport for Saint Helena?
You do not need to have a visa when traveling to Saint Helena. However, you will need to obtain a Visitor Pass. These are granted upon arrival and are good for up to 90 days.
You also need to have a passport that is valid upon entry.
Saint Helena Entry Requirements

Do I Need A…
For My Trip to Saint Helena?

Passport
Tourist Visa
Business Visa
Vaccinations
Sources: Embassy of Saint Helena and U.S. State Department
What Is the Climate Like in Saint Helena?
Saint Helena is a remote island with a mild and subtropical climate. The capital, Jamestown, has mild temperatures all year round with little rainfall except between July and September. Longwood House, where Napoleon Bonaparte lived in exile, is cooler and more humid than Jamestown with higher rainfall between May and August.
Diana's Peak National Park, located in the center of the island, has a cooler and wetter climate due to its higher elevation. Sandy Bay Beach, one of the few beaches on the island, is cooler and wetter than Jamestown with higher rainfall between December and March.
Be sure to check weather websites or apps for up-to-date information.
How Safe is Saint Helena?
Saint Helena is a remote island in the South Atlantic Ocean. It is important to be respectful of the local culture and customs while visiting. If you plan on hiking or exploring the island, make sure to wear proper shoes and bring a map and plenty of water.
The weather can be unpredictable, so it is a good idea to check the forecast before going out. Protect yourself from the strong sun by wearing sunscreen, a hat, and sunglasses. It's also important to be careful when swimming or participating in water activities. The ocean can have strong currents and rough seas.
Take basic security precautions such as locking your doors and windows at night and not leaving your valuables unattended.
By following these tips, you can help ensure a safe and enjoyable trip to Saint Helena.
Napoleon On Saint Helena
Avoid an Embarrassing Stop
Longwood House is a historic building in Saint Helena that was once the home of Napoleon Bonaparte during his exile. It is now a popular tourist destination that offers a glimpse into the history and culture of the island. Visitors can explore the house and its many artifacts, including personal belongings and furniture of Napoleon. The house also has several museums that showcase the island's history and culture.
Tour guides are available to lead visitors and share their knowledge about the house and the island. Longwood House also hosts events throughout the year such as music concerts, art exhibitions and cultural festivals that visitors can enjoy.
Whether you are interested in history, architecture, or culture, a visit to Longwood House is a great experience that offers something for everyone.
What Should I Take To Saint Helena?
If you're planning a trip to Saint Helena, there are a few things you should pack. It's best to bring light and comfortable clothing like shorts, t-shirts, and light dresses. The island is hilly, so you should also bring sturdy walking shoes.
Since there is a lot of sunshine on the island, it is important to bring sunscreen and a hat to protect yourself from the sun. Mosquitoes can be a problem on the island, so bring insect repellent to avoid bites. Since the weather can be unpredictable, it's a good idea to pack a raincoat.
Don't forget to pack a swimsuit to enjoy the beautiful beaches and a camera to capture the stunning scenery.
Saint Helena uses British plugs, be sure to bring a travel adapter. It's important to bring cash since the island is a cash-based society, and there are no ATMs.
If you take any medication, bring enough for your trip since the availability of medications on the island may be limited.
U.S. Embassy in Saint Helena
All Americans visiting Saint Helena should register online with the U.S. Department of State before departure. This will inform the office of your travel plans within the country and will allow them to reach out in the case of an emergency or evacuation.
There is no U.S. embassy in St. Helena, but it is served by the embassy in Barbados.
U.S. Embassy Bridgetown
Wildey Business Park
St. Michael BB 14006
Barbados, W.I.
Phone: (246) 227-4000
If you have any questions about traveling to St. Helena or are wondering what shots you may need for your trip, schedule an appointment with your local Passport Health travel medicine clinic. Call us at or book online now and protect yourself today.
Customer Reviews
Passport Health – Travel Vaccines for Saint Helena