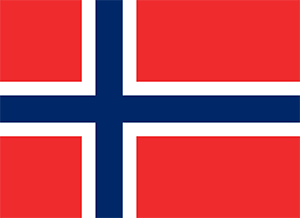 Travel Vaccines and Advice for Norway
Norway is famous for its stunning fjords and other striking geography. It is known as one of the most beautiful countries in the world.
Some of Norway's best attractions are its natural beauties. But, its neat and colorful cities are full of cultural attractions as well. Whether you love hiking or wandering through museums, Norway is an attractive spot for a trip.
Do I Need Vaccines for Norway?
Yes, some vaccines are recommended or required for Norway. The CDC and WHO recommend the following vaccinations for Norway: hepatitis A, hepatitis B, rabies, tickborne encephalitis, meningitis, polio, measles, mumps and rubella (MMR), Tdap (tetanus, diphtheria and pertussis), chickenpox, shingles, pneumonia and influenza.
COVID-19 vaccination is recommended for travel to all regions, both foreign and domestic. Check with your local Passport Health clinic if immunization is offered in your area.
See the bullets below to learn more about some of these key immunizations:
See the tables below for more information:
Recommended Travel Vaccinations for Norway

VACCINE
HOW DISEASE SPREADS
DETAILS

COVID-19
Airborne & Direct Contact
Recommended for all unvaccinated individuals who qualify for vaccination
Hepatitis A
Food & Water
Recommended for most travelers
Hepatitis B
Blood & Body Fluids
Accelerated schedule available
Rabies
Saliva of Infected Animals
Vaccine recommended for long-term travelers and those who may come in contact with animals.
Tickborne Encephalitis
Ticks & Unpasteurized Animal Products
Cases isolated mainly to coastal areas.
Routine Vaccinations for Norway

VACCINE
HOW DISEASE SPREADS
DETAILS

Measles Mumps Rubella (MMR)
Various Vectors
Given to anyone unvaccinated and/or born after 1957. One time adult booster recommended.
TDAP (Tetanus, Diphtheria & Pertussis)
Wounds & Airborne
Only one adult booster of pertussis required.
Chickenpox
Direct Contact & Airborne
Given to those unvaccinated that did not have chickenpox.
Shingles
Direct Contact
Vaccine can still be given if you have had shingles.
Pneumonia
Airborne
Two vaccines given separately. All 65+ or immunocompromised should receive both.
Influenza
Airborne
Vaccine components change annually.
Meningitis
Airborne & Direct Contact
Given to anyone unvaccinated or at an increased risk, especially students.
Polio
Food & Water
Considered a routine vaccination for most travel itineraries. Single adult booster recommended.
See our vaccinations page to learn more about these infections and vaccines. Ready to protect yourself? Book your travel health appointment today by calling or schedule online now.
Do I Need a Visa for Norway?
U.S. citizens can stay in Norway for up to 90 days without a visa. All you need is a passport with six months of validity. You may need proof of onward travel as well.
Norway Entry Requirements

Do I Need A…
For My Trip to Norway?

Passport
Tourist Visa
Business Visa
Vaccinations
Sources: Embassy of Norway and U.S. State Department
What is the Climate Like in Norway?
With the Gulf Stream's warming influence, Norway experiences a fairly mild climate.
The northern region of Norway can have temperatures as high as the mid-80's during the summer. Winter temperatures can drop to Arctic levels, in the -40's. In northern Norway, the sun never sets for part of the summer and will never rise for parts of the winter.
Temperatures in the southern and eastern regions are in the 70's in summer. High water temperatures make swimming a popular summer pastime. Sea temperatures can reach up to 65°F in these areas. Like northern Norway winter temperatures can drop down below zero.
Western Norway is best known for its fjords and its striking colors in autumn. In the summers are in the 60's. But the weather also tends to stay milder in the winter due to the effects of the Gulf Stream.
Central Norway has temperatures above 80°F in the summers. But, in the winters tends to have a lot of snowfall because its inland areas are less affected by the Gulf Stream. The weather and temperature in central Norway can be unpredictable, even in summer.
How Safe is Norway?
Norway is a safe country for travelers, but it's good to be careful. Here are some tips to stay safe:
Learn about Norway's rules and customs before going.
Get travel insurance to help with any problems during your trip.
Keep your valuable things safe and don't show them off in public.
Pay attention to your surroundings, especially in crowded places.
Use taxis and rental cars from trustworthy companies.
Watch the weather and listen to local authorities for safety advice.
Wear the right clothes for the weather and be ready for changes.
Respect nature by staying on trails and following rules.
Be safe when doing outdoor activities like hiking or skiing. You might want a guide or a group for harder activities.
Don't drink too much alcohol and know the local laws about drinking.
By following these tips, you can have a fun and safe trip to Norway.
Tromsø
Avoid an Embarrassing Stop
Tromsø is a place in Norway where tourists go to see the Northern Lights and explore the Arctic wilderness. Visitors can also go to museums and landmarks to learn about the history and culture of the region. They can try local seafood and traditional Norwegian food at the many restaurants and cafes in Tromsø.
The Northern Lights are a natural phenomenon where colorful lights can be seen in the sky. Visitors can take guided tours to see it or take a cruise to see it from the water. Dog sledding is a fun activity where visitors can experience driving a dog sled team through the Arctic wilderness. Reindeer sledding is another activity that lets visitors learn about the Sami culture and see the Arctic landscape. Whale watching is also popular in Tromsø where visitors can see different types of whales and marine life.
Tromsø is a unique place where visitors can experience the beauty and culture of the Arctic. It's a great place for people who enjoy outdoor activities, learning about new cultures, and trying new foods.
What Should I Pack for Norway?
Before you travel to Norway, remember to pack the essentials.
Warm Clothing – Staying warm is imperative for traveling in Norway. Hats, gloves, and heavy coats are necessary in winter. Even in the areas with milder climates during the summer, cold weather is common. Nights can be chilly even in good weather. Be sure to look at the forecast for your trip and bring appropriate clothing.
Rain Gear – Especially in the winter, Norway can be rainy and misty—or snowy, if you're inland.
Sunglasses and Sunscreen – You'll want extra protection against all that extra sun in summers.
Eye Masks – With the extra hours of sunlight, getting sleep can be hard. Bringing an eye mask to help block out the light at night can be crucial for a good night's sleep.
U.S. Embassy in Norway
The U.S. embassy in Norway offers help to travelers from America who are visiting or living in Norway.
U.S. Embassy Oslo
Morgedalsvegen 36,
0378 Oslo,
Norway
Mailing address: PO Box 4075 AMB, 0244 Oslo, Norway
Telephone: +(47) 2130-8540
Emergency After-Hours Telephone: +(47) 2130-8540
Fax: +(47) 2256-2751
The embassy provides emergency services to American citizens who need help in Norway. This includes helping if you get sick, have an accident, get arrested, or if something else bad happens.
Travelers should consider registering with the Smart Traveler Enrollment Program before their trip. This allows you to receive updates about travel alerts, and will also notify the local embassy of your visit.
Ready to start your next journey? Call us at or book online now!
Customer Reviews