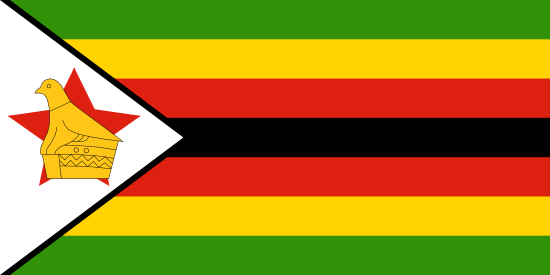 Travel Vaccines and Advice for Zimbabwe
The Zambezi river flows through northwest Zimbabwe, where gorgeous Victoria Falls is located. Travelers see the beautiful, red msasa trees and green mountains.
Those who venture into the cities will meet locals who are friendly, polite, and welcoming, despite the economic and political difficulties they have faced. Zimbabwe is a country for those who want to see some of the natural beauty Southern Africa has to offer.
Do I Need Vaccines for Zimbabwe?
Yes, some vaccines are recommended or required for Zimbabwe. The CDC and WHO recommend the following vaccinations for Zimbabwe: hepatitis A, hepatitis B, typhoid, cholera, yellow fever, rabies, meningitis, polio, measles, mumps and rubella (MMR), Tdap (tetanus, diphtheria and pertussis), chickenpox, shingles, pneumonia and influenza.
COVID-19 vaccination is recommended for travel to all regions, both foreign and domestic. Check with your local Passport Health clinic if immunization is offered in your area.
See the bullets below to learn more about some of these key immunizations:
See the tables below for more information:
Recommended Travel Vaccinations for Zimbabwe

VACCINE
HOW DISEASE SPREADS
DETAILS

COVID-19
Airborne & Direct Contact
Recommended for all unvaccinated individuals who qualify for vaccination
Hepatitis A
Food & Water
Recommended for most travelers
Hepatitis B
Blood & Body Fluids
Recommended for travelers
to most regions.
Typhoid
Food & Water
Recommended for travelers
to most regions.
Cholera
Food & Water
Areas of transmission include Mashonaland East Province. Vaccination is recommended for travelers to the region.
Yellow Fever
Mosquito
Required if traveling from a country with risk of yellow fever transmission
Rabies
Saliva of Infected Animals
Moderate risk country. Vaccine recommended for certain travelers based on destination, activities and length of stay.
Routine Vaccinations for Zimbabwe

VACCINE
HOW DISEASE SPREADS
DETAILS

Measles Mumps Rubella (MMR)
Various Vectors
Given to anyone unvaccinated and/or born after 1957. One time adult booster recommended.
TDAP (Tetanus, Diphtheria & Pertussis)
Wounds & Airborne
Only one adult booster of pertussis required.
Chickenpox
Direct Contact & Airborne
Given to those unvaccinated that did not have chickenpox.
Shingles
Direct Contact
Vaccine can still be given if you have had shingles.
Pneumonia
Airborne
Two vaccines given separately. All 65+ or immunocompromised should receive both.
Influenza
Airborne
Vaccine components change annually.
Meningitis
Airborne & Direct Contact
Given to anyone unvaccinated or at an increased risk, especially students.
Polio
Food & Water
Considered a routine vaccination for most travel itineraries. Single adult booster recommended.
Polio vaccination is not recommended for Zimbabwe. But, a single adult may recommended for some surrounding countries.
Proof of yellow fever vaccination may be required for entry to Zimbabwe. Make sure you are vaccinated before entering the country if you are coming from a region with yellow fever.
Malaria is also present in Zimbabwe. Make sure you are protected with antimalarials, mosquito repellents and netting.
Visit our vaccinations page to learn more. Travel safely with Passport Health and schedule your appointment today by calling or book online now.
Is There Cholera in Zimbabwe?
In 2008 there was a cholera outbreak in Zimbabwe. However, by July 2009 the outbreak was controlled. Cases of cholera do still arise in the country and vaccination is recommended for travelers to the area.
The best protection against cholera is through vaccination. Passport Health clinics offer the cholera vaccine. Book your cholera vaccination appointment today!
Do I Need a Visa or Passport for Zimbabwe?
American travelers visiting Zimbabwe are required to have a passport, a visa, a return ticket, and adequate funds to cover the duration of their stay.
Sources: Embassy of Zimbabwe and U.S. State Department
Zimbabwe's visa process is in flux, it is best to speak with a travel document professional to learn more.
What Is the Climate Like in Zimbabwe?
The climate in Zimbabwe is quite variable, depending on the elevation one is at. Throughout the country there is a dry season from May to September and a rainy season from November to March.
In the central Highveld plateau, temperatures are quite warm. Hwange and Zambezi NP, which are lower-lying parks, reach temperatures in the high-80's. Even lower elevation, Mana Pools gets very hot, peaking in the low-90's.
Travelers who go to the Eastern highlands will experience cooler temperatures.
How Safe Is Zimbabwe?
There is a moderate amount of crime in the country of Zimbabwe. Criminals often operate in areas where large numbers of people congregate. Travelers should avoid carrying unnecessary valuables with them.
Travelers should be aware of "smash and grabs" where thieves break car windows while stopped and reach in, taking whatever they can. To prevent this, travel in well-lit areas and keep car doors locked and windows rolled-up.
Visiting Hwange National Park
Avoid an Embarrassing Stop
Hwange National Park is the largest Park in Zimbabwe. Travelers looking to see wildlife, will be amazed will have plenty to look for. The Park is home to over 100 different species of mammals and about 400 different species of birds. Make sure to stay until dark to see the beautiful sunset. Those who want to stay overnight can sleep in one of the lodges, cottages, or chalets and visit the bar and restaurant or curio shop located on the Main Camp.
What Should I Pack for Zimbabwe?
A money belt – Due to the amount of pick-pocketing that occurs, a money belt will allow you to keep your money and passport safe.
Jacket – At night or during the rainy season, temperatures can get quite low, making a warm jacket a must.
Cash – There is currently a cash liquidity crisis in Zimbabwe, meaning the flow of U.S. dollars out of the country is limited. Travelers should bring enough cash for the duration of their trip.
Walking shoes – Visitors will likely want to explore the beautiful wilderness or the Zambezi river, meaning a lot of walking.
U.S. Embassy in Zimbabwe
When traveling it is very helpful to find out exactly where the U.S. embassy or consulates are located. Keep the address written down in case you have a legal problem, you lose your passport, or you want to report a crime. Be sure to keep a copy of your passport with you in case you lose the original.
U.S. Embassy Harare
2 Lorraine Drive, Bluffhill
Harare, Zimbabwe
Telephone: +(263) 867-701-1000
Emergency:+(263) 867-701-1000
Fax:+(263) 24-233-4320
Stay safe abroad with Passport Health. Call or book online now and start traveling safely today!
Customer Reviews
Passport Health – Travel Vaccines for Zimbabwe
Overall rating: 5 stars – 15 reviews
"

Excellent Support

"

"I was very impressed with the information packet I received when I arrived, and how informed they were with the potential issues with travel to Zimbabwe."
"

Very helpful for a trip

"

"Contacted Passport Health for a trip to Zimbabwe. Was getting conflicting information online about what might be required as far as health goes. The practitioner at Passport Health was very well-informed and helped me get what I needed and also let me know what was going to be overkill as far as medications and vaccinations, etc. go. I appreciated this very much as I don't like to take any medications (including vaccines) that I don't really need. The price of the visit was also very affordable and I was able to get in to see someone on very short notice whereas this would have been difficult with my regular doc. (The decision to take the trip had only been made two weeks before taking off.) Thanks, Passport Health!"
"

Very informed and efficient service

"

"We used Passport Heath for a trip to Zimbabwe and found the staff very well informed on travel vaccines and other health issues."
"

Good experience

"

"We were greeted warmly. We learned a lot about traveling to Zimbabwe and were provided with all the information we need to have a safe and comfortable trip."
"

Amazing service

"

"It's the first time that I am going to Zimbabwe and the service I received was amazing. So many things were explained to me beyond the vaccinations needed. Preventive measures were discussed and remedies for possible conditions. I have quite a few vaccinations to take but it was so pleasantly surprised that I could take the vaccinations indifferent installments. I am so happy about my experience today that I am recommending it to whomever has to travel to country that require vaccinations."
"

Best Clinic Ever Indeed!

"

"My husband & I are retired missionaries & we were invited to 150th anniversary of The Salvation Army ministry in Zimbabwe, Africa. We needed to have our vaccinations renewed and found Passport Health on the internet. This was the friendliest clinic we've ever experienced before, thanks to a lovely reception of the nurse on duty. She carefully examined our medications and allergies and took time to find alternatives that would work. Our whole visit was just so enjoyable, even with shots! We will recommend your clinic to our friends & family. Thank you very much."
"

Just what I needed

"

"I received the shots and preventative medication I needed for a trip to Zimbabwe but I also became educated on what I did or didn't need and why. I came away vaccinated and informed."
"

Great experience

"

"The doctor was very friendly & thorough as she went over information with my daughter about her upcoming trip to Zimbabwe."
"

friendly and informative

"

"Organized, friendly atmosphere. I felt like I had all I needed for a safe trip to Zimbabwe. I have been using Passport health for over ten years for my trips."
"

Great visit

"

"I took my daughter to Passport Health in preparation for her upcoming trip to Zimbabwe. The nurse had a detailed document prepared and did a great job of both stepping through it and also providing additional suggestions regarding the trip. We received vaccinations, prescriptions and other materials to ensure she was fully prepared. The services were provided very professionally and we were very happy with how the visit went. I would highly recommend you to others."
"

Boulder Office great

"

"Thorough, comprehensive and very informative. Excellent service, very efficient. Feel armored for my upcoming visit to Zimbabwe."
"

Travel advice

"

"Very informative visit covering recommended vaccines and travel precautions for my Zimbabwe trip. Printed information will be valuable guide to take on the trip."
"

Fast, Friendly service

"

"Not only was my nurse ready to give me whatever vaccinations I needed, she had already prepared a booklet full of information regarding my trip. This was not a generic "so you're leaving the country" type of booklet. It was specifically related to Zimbabwe travel."
"

Very Knowledgeable

"

"Staff was very informative and covered all my concerns about my trip to Zimbabwe. Confident that I received all of the vaccines required."
"

Amazing Consultation

"

"Very thorough and professional. They went above and beyond to help us and make sure we were prepared. They went over our vaccinations and what to watch out for when we visited Zimbabwe."
On This Page:
Do I Need Vaccines for Zimbabwe?
Is There Cholera in Zimbabwe?
Do I Need a Visa or Passport for Zimbabwe?
What Is the Climate Like in Zimbabwe?
How Safe is Zimbabwe?
Visiting Hwange National Park
What Should I Pack for Zimbabwe?
U.S. Embassy in Zimbabwe