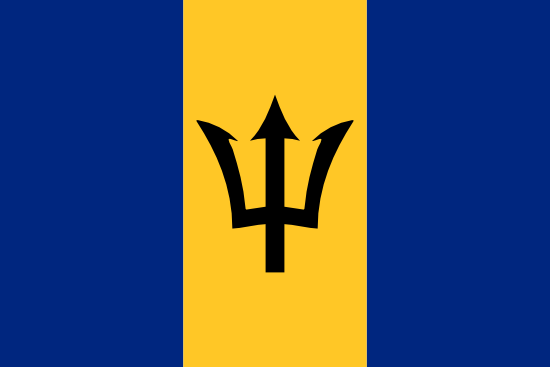 Travel Vaccines and Advice for Barbados
Barbados is one of the most beautiful and welcoming islands in the Caribbean.
The island is deeply-rooted in a history of sugarcane exports. But, over time, the country's famous beaches became a common tourist-attraction. There are nearly 100 white and pink-sand beaches meeting teal-blue ocean water.
From kite-surfing and jet-skiing, to deep-sea fishing and sailing, Barbados offers many offshore activities.
Do I Need Vaccines for Barbados?
Yes, some vaccines are recommended or required for Barbados. The CDC and WHO recommend the following vaccinations for Barbados: hepatitis A, hepatitis B, typhoid, yellow fever, rabies, meningitis, polio, measles, mumps and rubella (MMR), Tdap (tetanus, diphtheria and pertussis), chickenpox, shingles, pneumonia and influenza.
COVID-19 vaccination is recommended for travel to all regions, both foreign and domestic. Check with your local Passport Health clinic if immunization is offered in your area.
See the bullets below to learn more about some of these key immunizations:
See the tables below for more information:
Recommended Travel Vaccinations for Barbados

VACCINE
HOW DISEASE SPREADS
DETAILS

COVID-19
Airborne & Direct Contact
Recommended for all unvaccinated individuals who qualify for vaccination
Hepatitis A
Food & Water
Recommended for most travelers
Hepatitis B
Blood & Body Fluids
Accelerated schedule available
Typhoid
Food & Water
Shot lasts 2 years. Oral vaccine lasts 5 years, must be able to swallow pills. Oral doses must be kept in refrigerator.
Yellow Fever
Mosquito
Required if traveling from a country with risk of yellow fever transmission.
Rabies
Saliva of Infected Animals
Vaccine recommended for long-term travelers and those who may come in contact with animals.
Routine Vaccinations for Barbados

VACCINE
HOW DISEASE SPREADS
DETAILS

Measles Mumps Rubella (MMR)
Various Vectors
Given to anyone unvaccinated and/or born after 1957. One time adult booster recommended.
TDAP (Tetanus, Diphtheria & Pertussis)
Wounds & Airborne
Only one adult booster of pertussis required.
Chickenpox
Direct Contact & Airborne
Given to those unvaccinated that did not have chickenpox.
Shingles
Direct Contact
Vaccine can still be given if you have had shingles.
Pneumonia
Airborne
Two vaccines given separately. All 65+ or immunocompromised should receive both.
Influenza
Airborne
Vaccine components change annually.
Meningitis
Airborne & Direct Contact
Given to anyone unvaccinated or at an increased risk, especially students.
Polio
Food & Water
Considered a routine vaccination for most travel itineraries. Single adult booster recommended.
Dengue and Zika viruses are both present in Barbados. These mosquito-borne infections pose a risk to all travelers, especially pregnant women. Make sure you're protected by using mosquito netting and repellents.
Visit our vaccinations page to learn more. Travel safely with Passport Health and schedule your appointment today by calling or book online now.
Do I Need a Passport or Visa for Barbados?
Visas are not required for travel to Barbados if staying for under six months. Visitors must have a valid passport at entry and one blank page in their passport.
Barbados Entry Requirements

Do I Need A…
For My Trip to Barbados?

Passport
Tourist Visa
Business Visa
Vaccinations
Sources: Embassy of Barbados and U.S. State Department
Travelers must show proof of anticipated departure upon entry. Technically, cruise visitors may not need a passport, but the State Department highly suggests having one in case of unforeseen situations.
For more information, see the State Department page on Barbados or the U.S. Embassy in Bridgetown's website (which serves the area).
What Is Barbados's Climate?
Barbados has a tropical climate with temperatures ranging from mid-70s to mid-80s throughout the year. The rainy season is from June to November, with the highest precipitation in September and October. Even during the rainy season, there is plenty of sunshine.
Bridgetown, St. Lawrence Gap, Holetown, and Bathsheba are popular tourist destinations in Barbados. All experience hot and humid weather throughout the year, with the rainy season from June to November and the dry season from December to May.
The east coast of Barbados is slightly cooler due to Atlantic winds. The best time to visit is between December and April when the weather is dry and sunny with lower humidity. Visitors can still enjoy their vacation during the rainy season as well, as the rain showers are usually brief.
How Safe and Secure is Barbados?
Barbados is generally a safe destination for travelers. But, like any other place, it is important to take necessary precautions to ensure your safety. Here are some tips to stay safe while traveling in Barbados:
Be aware of your surroundings: Always be alert and aware of your surroundings, especially in crowded places and tourist areas.
Use reputable taxi services: Use licensed taxis and avoid unmarked or unofficial taxis. It is also recommended to negotiate the fare before getting into the taxi.
Don't carry too much cash or valuables: Avoid carrying too much cash or valuables while walking around or in crowded areas. Keep your valuables in a hotel safe or a secure location.
Stay in well-lit and populated areas: Avoid walking alone in dark and secluded areas. Stick to well-lit and populated areas.
Be cautious of scams: Be cautious of scams such as fake charity solicitations or offers of free tours. Always verify the legitimacy of offers and services before accepting them.
Practice safe swimming: Be aware of rip currents and always swim in designated areas with lifeguards present.
Respect local laws and customs: Familiarize yourself with local laws and customs, and respect them. Do not engage in activities that are illegal or culturally inappropriate.
By following these tips, you can enjoy a safe and memorable trip to Barbados.
Is the Food In Barbados Safe?
Avoid an Embarrassing Stop
The food in Barbados is generally safe to eat. Try to only go to trusted restaurants or street vendors. Most dishes include some form of meat. To avoid illness, make sure the food is cooked all the way through. If it is served raw (such as sushi) make sure it is from a nearby, fresh source.
Be sure to bring a travelers' diarrhea kit in case any of the food creates a gastric problem.
Visit the Amazing Harrison's Cave
Harrison's Cave is one of the most popular tourist attractions in Barbados. This limestone cave system features underground streams, waterfalls and pools. Visitors can explore the cave system on guided tram tours that go through the various chambers and tunnels. These offer a glimpse of the breathtaking stalactites and stalagmites that have formed over thousands of years.
The cave system is both awe-inspiring and educational. Visitors learn about the geological history of the island and how the cave system was formed. Tours are led by knowledgeable guides who provide interesting and informative commentary.
Whether you're a nature lover, a history buff, or looking for a unique and memorable experience, Harrison's Cave is a must-see.
What Should I Take to Barbados?
If you are planning a trip to Barbados, here are some essential items to bring:
Sunscreen: Barbados is a tropical island with plenty of sunshine. To protect your skin from the sun's harmful rays, it's essential to bring a high SPF sunscreen.
Lightweight clothing: The weather is warm year-round, it's best to pack lightweight, breathable clothing, such as shorts, t-shirts, and sundresses.
Insect repellent: Barbados is home to mosquitoes, and other biting insects that can carry diseases like dengue, zika, and Chikungunya. To avoid bites, bring insect repellent with DEET.
Swimsuit: Barbados has some of the most beautiful beaches in the Caribbean. Don't forget to pack a swimsuit to enjoy the warm turquoise waters.
Comfortable shoes: There are also plenty of opportunities for hiking and exploring. Bring comfortable shoes for walking.
Adapter: Barbados uses the same power outlets as the United Kingdom (Type G). Be sure to bring an adapter for your devices.
Cash: While most places in Barbados accept credit cards, it's always a good idea to have some cash on hand.
Medication: If you're on any medication, be sure to bring enough to last your trip. It's also a good idea to pack a small first aid kit for minor cuts, scrapes, and insect bites.
U.S. Embassy in Barbados
The U.S. Embassy in Barbados provides a variety of services to U.S. citizens traveling or residing in the country.
These services include consular services such as issuing U.S. passports and notarizing documents, emergency assistance in case of accidents or illness, travel information on entry and exit requirements, safety and security, and local laws and customs.
The U.S. Embassy in Barbados is located at:
U.S. Embassy Bridgetown
Wildey Business Park
Wildey
St. Michael BB 14006
Barbados, W.I.
Telephone: +(246) 227-4399
Emergency After-Hours Telephone: +(246) 227-4000
Fax: +(246) 431-0179
It is recommended to check the embassy's website or contact them directly for more detailed information on the services they offer.
Stay safe abroad with Passport Health. Call or book online now and start traveling safely today!
Customer Reviews