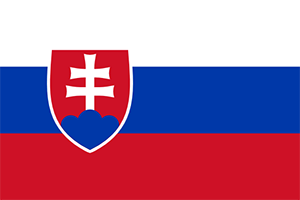 Travel Vaccines and Advice for Slovakia
Slovakia is a landlocked country with just over five million citizens.
The mountainous country been occupied by the Slav people since the fifth century. For many years, Slovakia was part of Czechoslovakia. But, in 1989 the country regained its independence.
Through all this, its unique culture never wavered. Slovakia's deeply rooted folk traditions are still practiced and celebrated today. Some of the most popular are its literature, music, dance, and architecture.
Do I Need Vaccines for Slovakia?
Yes, some vaccines are recommended or required for Slovakia. The CDC and WHO recommend the following vaccinations for Slovakia: hepatitis A, hepatitis B, rabies, meningitis, polio, measles, mumps and rubella (MMR), Tdap (tetanus, diphtheria and pertussis), chickenpox, shingles, pneumonia and influenza.
COVID-19 vaccination is recommended for travel to all regions, both foreign and domestic. Check with your local Passport Health clinic if immunization is offered in your area.
See the bullets below to learn more about some of these key immunizations:
See the tables below for more information:
Recommended Travel Vaccinations for Slovakia

VACCINE
HOW DISEASE SPREADS
DETAILS

COVID-19
Airborne & Direct Contact
Recommended for all unvaccinated individuals who qualify for vaccination
Hepatitis A
Food & Water
Recommended for most travelers
Hepatitis B
Blood & Body Fluids
Accelerated schedule available
Rabies
Saliva of Infected Animals
Moderate risk country. Vaccine recommended for long-term travelers and those who may come in contact with animals.
Routine Vaccinations for Slovakia

VACCINE
HOW DISEASE SPREADS
DETAILS

Measles Mumps Rubella (MMR)
Various Vectors
Given to anyone unvaccinated and/or born after 1957. One time adult booster recommended.
TDAP (Tetanus, Diphtheria & Pertussis)
Wounds & Airborne
Only one adult booster of pertussis required.
Chickenpox
Direct Contact & Airborne
Given to those unvaccinated that did not have chickenpox.
Shingles
Direct Contact
Vaccine can still be given if you have had shingles.
Pneumonia
Airborne
Two vaccines given seperately. All 65+ or immunocompromised should receive both.
Influenza
Airborne
Vaccine components change annually.
Meningitis
Airborne & Direct Contact
Given to anyone unvaccinated or at an increased risk, especially students.
Polio
Food & Water
Considered a routine vaccination for most travel itineraries. Single adult booster recommended.
Routine infections like measles or mumps do occur in Slovakia. Vaccinations against these diseases are key. Make sure you've received all routine vaccines before your trip.
See our vaccinations page to learn more about these infections and vaccines. Ready to protect yourself? Book your travel health appointment today by calling or schedule online now.
Customer Reviews
Passport Health – Travel Vaccines for Slovakia

Overall rating: 5 stars – 2 reviews

"

Best Clinic and Great Visit

"

"Friendly receptionist, friendly and competent nurses, pleasant waiting room, and overall wonderful experience. The book I received on Slovakia is very informative. The reminders were very helpful."

"

Great Experience

"

"I recently visited Passport Health in preparation for a trip to Slovakia. Setting the appointment was easy and filling out the information online a breeze. The nurse was great – I hate shots and she made them as easy as they can be for me. As part of their service, they put together a very helpful booklet personalized for my trip complete with information on the shots, medical/hospital information for the area I would be visiting, govt security warnings as well as information on dress and customs. All and all a great experience. I have already recommended them to other travelers."

Do I Need a Visa or Passport for Slovakia?

A visa is not required for trip to Slovakia last less than 90 days. A valid passport, proof of sufficient funds and proof of onward or return travel.

Slovakia Entry Requirements
Do I Need A…
For My Trip to Slovakia?
Passport
Tourist Visa
Business Visa
Vaccinations

Sources: Embassy of Slovakia and U.S. State Department

You must register with the Border and Alien Police within three days of arrival in Slovakia. If you're staying in a hotel, they will register for you. If you're staying in a private home, you need to go to the nearest police station to register.

For more information contact a Passport Health Passport and Visa specialist by calling 1-844-366-8472 or by filling out our online form.

What is the Climate Like in Slovakia?

Slovakia's weather is influenced by dry winds from the west and humid ocean air from the north. The country's geography is also very diverse, creating different weather patterns.

Basins – Summer temperatures are in the low-60's to 50's. Winters are often in the teens.
Lowlands – Winters in this area can be in the 30's. Summers are in the 70's but can reach the 80's.
Mountains – Known as a cold region, the mountains have cool summers and freezing winters. Summers are in the 50's, while winters hover near zero.

How Safe is Slovakia?

The crime rate in Slovakia is fairly low. Street and petty crime does occur in areas highly trafficked by tourists. The most common crimes are pickpocketing, purse theft, and scams. Thieves work in groups to distract a target with street entertainment to steal from them.

To prevent these types of petty crime, never let your guard down. Make sure your bags are always secure, meaning they are zipped and buttoned shut at all times in public. Never leave any of your belongings unattended, even for a minute.

Be aware, racially motivated incidents have occurred in this country.

Strbske Pleso Waterfalls

Avoid an Embarrassing Stop

Taking a hike from Strbske pleso to Skok waterfalls in High Tatras is a must. This short hike will provide you with spectacular views from beginning to end. In three hours, you can do the whole loop to the falls and back.

Breathe in the fresh air of High Tatras as you hike and take relaxing stops along the trail. Opt for the easier path that wraps around Strbske pleso tarn. You can also push yourself a bit harder by walking up the waterfalls when you get there. At the top, you'll be able to explore the many mountain-top lakes that occur naturally up there.

What Should I Take to Slovakia?

Below, you'll find a list of essential items that you'll want to pack for your trip to Slovakia:

Secure Day Bag – Be sure to have a bag to safely carry around important documents and money. You'll want a bag that can't be easily stolen from.
Money for a Vignette – Slovak motorways and expressways are one of the best ways to travel. To drive on them, you'll need to buy a vignette.
Hiking Boots – Slovakia is a mountainous region and is a good area for hiking and similar adventures. To safely navigate the terrain of these mountains, you'll need sturdy hiking boots.

U.S. Embassy in Slovakia

There is one United States Embassy in the country of Slovakia. Information on how you can contact this embassy can be found below.

U.S. Embassy Bratislava
P.O. Box 309
814 99 Bratislava
Slovak Republic
Phone: +421-2-5443 3338

Ready to start your next journey? Call us at or book online now!

On This Page:
Do I Need Vaccines for Slovakia?
Do I Need a Visa or Passport for Slovakia?
What is the Climate Like in Slovakia?
How Safe is Slovakia?
Strbske Pleso Waterfalls
What Should I Take to Slovakia?
U.S. Embassy in Slovakia