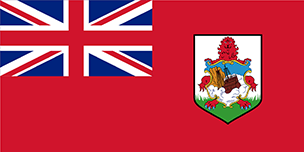 Do I Need Vaccines for Bermuda?
Do I Need a Visa for Bermuda?
What is the Climate Like in Bermuda?
How Safe is Bermuda?
Visiting the Crystal Cave
What Should I Take to Bermuda?
U.S. Embassy to Bermuda
Bermuda is known for its gorgeous beaches with warm, blue waters and colorful reefs. It's a top destination for divers or snorkelers who want to see tropical fish or beautiful coral.
Visit the pastel-colored houses or take a picture in front of an ornate mansion. Talk a walk through the green forests and see lush greenery or through town and look at the gardens, cobbled streets, and fountains. There are also caves with underground pools aquariums, museums, galleries, and a zoo.
Bermuda is an amazing trip for anyone looking for gorgeous natural beauty and a desire to explore it.
Do I Need Vaccines for Bermuda?
Yes, some vaccines are recommended or required for Bermuda. The CDC and WHO recommend the following vaccines for Bermuda: typhoid, hepatitis A, hepatitis B, rabies, and influenza.
---
Mosquito-borne diseases are rare on Bermuda. But, Zika is common throughout the Caribbean. Take some extra precautions by brining mosquito repellent or netting.
See our vaccinations page to learn more about these infections and vaccines. Ready to protect yourself? Book your travel health appointment today by calling or schedule online now.
Customer Reviews
Passport Health

Travel Vaccines for Bermuda
Overall rating:

5

stars –

3

reviews
"

Passport Health

"

"I am using Passport Health because I am studying abroard this year in Bermuda. The staff at Passport Health were polite and ever so helpful to us. The staff was wonderful at the Haygood location!!!!!We are grateful for all their assistance to us."
"

Preparing for trip to Costa Rica

"

"The nurse gave a thorough presentation on all the areas of health to be aware of while traveling to Bermuda. She showed us options for prevention of disease and without pressuring us, showed us the products available for purchase. We felt informed and cared for when it was all finished."
"

Answered all my questions & concerns:

"

"The nurse was very informative about all the immunizations required for Bermuda and all the current diseases in that area. She was very professional in her delivery of the shots & in the record keeping of my follow-up appointment shots & travel shot passport."
Do I Need a Visa for Bermuda?
Travelers to Bermuda must have a passport that is valid for at least 45 days beyond departure. A visa is not required, though travelers may have to show proof of onward travel.
Sources: U.S. State Department and British Embassy
For more information contact a Passport Health Passport and Visa specialist by calling 1-844-366-8472 or by filling out our online form.
What is the Climate Like in Bermuda?
Bermuda has a sub-tropical climate, with mild temperature from winter through fall. The temperature can get very hot in the summer. Temperature rarely drop below the 50's. The coldest month is January, with temps in the 60's. The temperature is hottest from May through October, with temperature in the 80's. The temperature of the ocean tends to mimic that of the air.
Bermuda receives a good amount of rain, with the most occurring in August. Hurricanes are of concern from June through November.
How Safe is Bermuda?
Crime levels in Bermuda are low, as compared to those in the United States. To remain safe, travel only in well-lit areas and avoid travelling alone if possible. Do not leave valuable items unattended in public areas.
Petty crime, such as pick-pocketing or bag-snatching, can also occur. Travelers should avoid carrying unnecessary valuables with them. Avoid demonstrations or large gatherings, as they are good opportunities for pick-pocketing.
Visiting the Crystal Cave
Underground in Hamilton Parish, near the Castle Harbor, is what is known as Crystal Cave. 1,640 feet long and 203 feet deep, the cave was formed at a time when sea level was much lower. As sea levels rose several of the cave formations were submerged under water. The caves were discovered in 1905 when two 12-year-old-boys were searching for a lost cricket ball.
As you approach the area you'll be surrounded by the tall palm trees and greenery. Once you enter the cave, you'll see clear pools of water of every shape and size. In fact, the water is so clear that you can see crystal constructions fifty feet underwater.
What Should I Take to Bermuda?
It's important to make sure you bring everything you may need for your trip. Be sure to include these key items:
Light Clothing – It can be very hot and humid in Bermuda. You will be most comfortable in light, flowy clothing.


Sunscreen – Lounging on the beach or exploring the outdoors is a must in Bermuda. Make sure to lather up in sunscreen first to preventing burning.


Swimsuit – Bermuda has plenty of beaches and pools so bring a swimsuit to enjoy the water.


Formal Attire – There are many restaurants that require nice clothes. Bring a nice outfit, not just your swimsuit!
U.S. Embassy to Bermuda
When traveling it is very helpful to find out exactly where the U.S. embassy or consulates are located. Keep the address written down in case you have a legal problem, you lose your passport, or you want to report a crime. Be sure to keep a copy of your passport with you in case you lose the original.
U.S. Consulate General Hamilton
16 Middle Road
Devonshire DV 03
Bermuda
Telephone: +(441) 295-1342
Fax: +(441) 295-1592
Ready to start your next journey? Call us at or book online now!