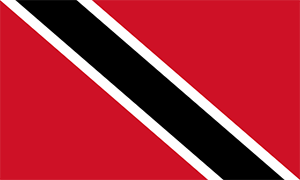 Travel Vaccines and Advice for Trinidad and Tobago
Trinidad and Tobago is a twin island country about 7 miles off the coast of Venezuela.
Trinidad has gorgeous, natural mangrove swamps and hills covered in trees. It also has oil refineries and huge industrial buildings.
Tobago has white-sand beaches, warm water, and palm trees.
On either island travelers can see waterfalls, experience a lively nightlife and swim or dive in the ocean.
Do I Need Vaccines for Trinidad and Tobago?
Yes, some vaccines are recommended or required for Trinidad and Tobago. The CDC and WHO recommend the following vaccinations for Trinidad and Tobago: hepatitis A, hepatitis B, typhoid, yellow fever, rabies, meningitis, polio, measles, mumps and rubella (MMR), Tdap (tetanus, diphtheria and pertussis), chickenpox, shingles, pneumonia and influenza.
COVID-19 vaccination is recommended for travel to all regions, both foreign and domestic. Check with your local Passport Health clinic if immunization is offered in your area.
See the bullets below to learn more about some of these key immunizations:
See the tables below for more information:
Recommended Travel Vaccinations for Trinidad and Tobago

VACCINE
HOW DISEASE SPREADS
DETAILS

COVID-19
Airborne & Direct Contact
Recommended for all unvaccinated individuals who qualify for vaccination
Hepatitis A
Food & Water
Recommended for most travelers
Hepatitis B
Blood & Body Fluids
Accelerated schedule available
Typhoid
Food & Water
Shot lasts 2 years. Oral vaccine lasts 5 years, must be able to swallow pills. Oral doses must be kept in refrigerator.
Yellow Fever
Mosquito
Required if traveling from a region with yellow fever. Recommended for all travelers going to densely-forested areas on Trinidad.
Rabies
Saliva of Infected Animals
Vaccine recommended for certain travelers based on destination, activities and length of stay.
Routine Vaccinations for Trinidad and Tobago

VACCINE
HOW DISEASE SPREADS
DETAILS

Measles Mumps Rubella (MMR)
Various Vectors
Given to anyone unvaccinated and/or born after 1957. One time adult booster recommended.
TDAP (Tetanus, Diphtheria & Pertussis)
Wounds & Airborne
Only one adult booster of pertussis required.
Chickenpox
Direct Contact & Airborne
Given to those unvaccinated that did not have chickenpox.
Shingles
Direct Contact
Vaccine can still be given if you have had shingles.
Pneumonia
Airborne
Two vaccines given separately. All 65+ or immunocompromised should receive both.
Influenza
Airborne
Vaccine components change annually.
Meningitis
Airborne & Direct Contact
Given to anyone unvaccinated or at an increased risk, especially students.
Polio
Food & Water
Considered a routine vaccination for most travel itineraries. Single adult booster recommended.
Dengue is present in Trinidad and Tobago. Be sure to use mosquito repellent and netting.
Visit our vaccinations page to learn more. Travel safely with Passport Health and schedule your appointment today by calling or book online now.
Do I Need a Visa or Passport for Trinidad and Tobago?
Travelers visiting Trinidad and Tobago must have a passport that is valid for the duration of their stay. A visa is not required for U.S. citizens staying less than 90 days.
Trinidad and Tobago Entry Requirements

Do I Need A…
For My Trip to Trinidad and Tobago?

Passport
Tourist Visa
Business Visa
Vaccinations
Sources: Embassy of Trinidad and Tobago and U.S. State Department
What Is the Climate Like in Trinidad and Tobago?
Trinidad and Tobago are two islands in the Caribbean with warm weather all year long. Many tourists like to visit these islands because of their beautiful beaches and clear waters.
Port of Spain is the capital city of Trinidad and is warm and rainy from June to December. Maracas Bay is a popular beach in Trinidad with warm weather all year long. But, it can also be rainy from June to December.
Pigeon Point is a famous beach in Tobago with white sand and clear water. Buccoo Reef is also a popular spot for tourists in Tobago who want to snorkel or dive. The weather in Tobago is like Trinidad, with warm temperatures all year long and rain from June to December.
It is important to check the weather forecast before going to Trinidad and Tobago because the weather can be unpredictable.
How Safe Is Trinidad and Tobago?
Trinidad and Tobago is a beautiful place to visit, but it's important to stay safe while you're there. Here are some tips:
Learn about the place you're going before you go there.
Only use official taxis and be careful when walking alone at night.
Pay attention to what's going on around you, especially in crowded areas.
Keep your valuables safe and avoid showing them off.
Stay in safe accommodations and avoid staying in remote areas.
Be careful when using ATMs and use them in well-lit areas.
Avoid protests and demonstrations.
Follow local laws and customs and don't do anything illegal.
Remember to be cautious, stay aware of your surroundings, and take steps to stay safe while you're enjoying your trip to Trinidad and Tobago.
Visiting Maracas Beach
Avoid an Embarrassing Stop
Maracas Beach is a very famous place in Trinidad where tourists like to go. The beach is very beautiful with clear blue water and soft sand. People can swim, sunbathe, surf, and go snorkeling and scuba diving. The beach is also famous for a local food called "shark and bake." It is a fried shark served in bread, and many people like to try it.
There are also hiking trails in the nearby rainforest where visitors can see different kinds of plants and animals. Some people like to watch birds in the rainforest.
Maracas Beach is a fun place to visit in Trinidad for people who like the beach, trying new foods, hiking, and birdwatching.
What Should I Take to Trinidad and Tobago?
Trinidad and Tobago is a popular destination. But, that doesn't mean you can get away with not packing the essentials.
Sunscreen – Lounging on the beach or exploring the outdoors is a must in Trinidad and Tobago. Make sure to lather up in sunscreen first to preventing burning.
Swimsuit – Trinidad and Tobago is known for its beaches so bring a swimsuit or two so you can enjoy the warm water.
Walking Shoes – Visitors will likely want to explore the gorgeous outdoors.
U.S. Embassy to Trinidad and Tobago
When traveling it is very helpful to find out exactly where the U.S. embassy or consulates are located. Keep the address written down in case you have a legal problem, you lose your passport, or you want to report a crime. Be sure to keep a copy of your passport with you in case you lose the original.
U.S. Embassy Port of Spain
15 Queen's Park West
Port of Spain
Trinidad and Tobago
Tel: (868) 622-6371
Stay safe abroad with Passport Health. Call or book online now and start traveling safely today!
Customer Reviews
Passport Health – Travel Vaccines for Trinidad and Tobago

Overall rating: 5 stars – 4 reviews

"

Wonderful Care

"

"We've met with our advisor three times regarding an upcoming trip to Trinidad and Tobago. She was really well prepared with all the information we needed regarding State Department recommendations for inoculations, conditions in Haiti, and longer term issues for other trips. She took time and discussed all the potential diseases \ problems we might face, was sensitive to costs, and did a great job of explaining what we needed. Vaccine shots were delivered with a smile and a minimum of discomfort. This was a great place to go and I'd recommend to anyone traveling out of country."

"

Awesome!

"

"We used Passport health before our vacation to Trinidad and Tobago. The RN was wonderful and so knowledgeable! She had everything ready for our visit, was able to go over every destination on our vacation and went over all recommended vaccines. Definitely a one stop shop for travel needs. The office also had DEET based insect repellent and other things like that on hand to buy."

"

Very informative and helpful

"

"I was very impressed with Passport. I feel much more prepared for Trinidad and Tobago after my visit."

"

Great Experience

"

"The nurse was very knowledgeable on what I needed for my trip to Trinidad and Tobago. She was pleasant and made the process very simple, and efficient. I would definitely go back."

On This Page:
Do I Need Vaccines for Trinidad and Tobago?
Do I Need a Visa or Passport for Trinidad and Tobago?
What is the Climate Like in Trinidad and Tobago?
How Safe is Trinidad and Tobago?
Maracas Beach
What Should I Take to Trinidad and Tobago?
U.S. Embassy to Trinidad and Tobago