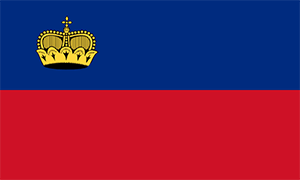 Travel Vaccines and Advice for Liechtenstein
Liechtenstein rests between Switzerland and Austria in Europe. This country, though it may be small, is big on tradition and nature. From the lush landscape to the charming villages, Liechtenstein is an idyllic destination.
Vaduz, the capital of the country, is nestled among green forests and rolling hills. The city offers visitors a plethora of sights to experiences. There are also many restaurants and shops to visit.
Whether you want to know how it feels to walk in a medieval castle or village, or if you want to a taste of nature, Liechtenstein is a great destination.
Do I Need Vaccines for Liechtenstein?
Yes, some vaccines are recommended or required for Liechtenstein. The CDC and WHO recommend the following vaccinations for Liechtenstein: hepatitis A, hepatitis B, rabies, tickborne encephalitis, meningitis, polio, measles, mumps and rubella (MMR), Tdap (tetanus, diphtheria and pertussis), chickenpox, shingles, pneumonia and influenza.
COVID-19 vaccination is recommended for travel to all regions, both foreign and domestic. Check with your local Passport Health clinic if immunization is offered in your area.
See the bullets below to learn more about some of these key immunizations:
See the tables below for more information:
Recommended Travel Vaccinations for Liechtenstein

VACCINE
HOW DISEASE SPREADS
DETAILS

COVID-19
Airborne & Direct Contact
Recommended for all unvaccinated individuals who qualify for vaccination
Hepatitis A
Food & Water
Recommended for most travelers
Hepatitis B
Blood & Body Fluids
Recommended for travelers
to most regions.
Rabies
Saliva of Infected Animals
Vaccine recommended for certain travelers based on destination, activities and length of stay.
Tickborne Encephalitis
Ticks & Unpasteurized Animal Products
Present throughout country but few cases have been reported.
Routine Vaccinations for Liechtenstein

VACCINE
HOW DISEASE SPREADS
DETAILS

Measles Mumps Rubella (MMR)
Various Vectors
Given to anyone unvaccinated and/or born after 1957. One time adult booster recommended.
TDAP (Tetanus, Diphtheria & Pertussis)
Wounds & Airborne
Only one adult booster of pertussis required.
Chickenpox
Direct Contact & Airborne
Given to those unvaccinated that did not have chickenpox.
Shingles
Direct Contact
Vaccine can still be given if you have had shingles.
Pneumonia
Airborne
Two vaccines given separately. All 65+ or immunocompromised should receive both.
Influenza
Airborne
Vaccine components change annually.
Meningitis
Airborne & Direct Contact
Given to anyone unvaccinated or at an increased risk, especially students.
Polio
Food & Water
Considered a routine vaccination for most travel itineraries. Single adult booster recommended.
See our vaccinations page to learn more about these infections and vaccines. Ready to protect yourself? Book your travel health appointment today by calling or schedule online now.
Do I Need a Passport or Visa for Liechtenstein?
A visa is not required for stays under 90 days. A valid passport is required for entry.
Liechtenstein Entry Requirements

Do I Need A…
For My Trip to Liechtenstein?

Passport
Tourist Visa
Business Visa
Vaccinations
Sources: Embassy of Liechtenstein and U.S. State Department
What Is the Climate Like In Liechtenstein?
Liechtenstein is a small country in Europe with an alpine climate, it has cold winters and moderate summers. Some popular tourist spots are Vaduz, Malbun, and Triesenberg.
Vaduz is the capital city. It has chilly winters with temperatures from 25 to 40 degrees. It has warmer summers with temperatures between 60 and 80 degrees. Rain can happen throughout the year, especially in June and July.
Malbun is a beautiful mountain village and ski resort. It has colder weather because it's higher up. Winters have snow and temperatures from 20 to 35 degrees. Summers are mild with temperatures between 50 to 65 degrees.
To get current weather updates, use websites, apps or check your local weather source.
How Safe Is Liechtenstein?
Liechtenstein is a safe and beautiful country in Europe. To stay safe while traveling there, follow these tips:
Learn about the country before you go. Know the laws and customs.
Keep copies of important documents like your passport and travel insurance with you.
Pay attention to your surroundings and keep your things close.
Respect the laws and customs of Liechtenstein.
Use only licensed taxis or well-known ride-sharing services.
Be careful while driving and follow local traffic laws.
If you go hiking, use proper equipment and stay on marked trails. Check the weather before you go.
Be careful with alcohol. Don't accept drinks from strangers and watch your drink.
Get travel insurance to cover unexpected costs.
Register with your country's embassy in case you need help.
By following these tips, you can have a fun and safe trip to Liechtenstein.
Gutenberg Castle
Avoid an Embarrassing Stop
Gutenberg Castle is a popular place to visit in Liechtenstein because it is beautiful and has an interesting history.
Learn about history: The castle was built around 900 years ago. It has been home to important families and has played a part in the history of the region.
Guided tours: In the summer, people can take guided tours to learn about the castle's past and its architecture.
Amazing views: The castle is on a hill and has great views of the countryside, the Rhine Valley, and the mountains in Switzerland and Austria.
Rose garden: There is a pretty rose garden where visitors can relax and enjoy the peaceful surroundings.
Village of Balzers: Tourists can explore the nearby village to experience local culture, see the old town and try local food.
Hiking and walking: There are many trails around the castle where people can enjoy the beautiful scenery.
Even though the inside of Gutenberg Castle is private, the grounds and rose garden are open for visitors to enjoy. The castle is a great place for tourists to learn about history, enjoy nature, and experience Liechtenstein's culture.
What Should I Pack for Liechtenstein?
Liechtenstein is a wonderful place to visit. But, it's best to make sure you're prepared for you trip. Be sure to pack the following items:
Umbrella – If you plan to visit Liechtenstein, you should also plan to pack an umbrella. A rain jacket might also be useful.
Hiking Shoes – Liechtenstein is filled with walking trails that can take you across fields or mountains. If you want to embark on any of these treks, you'll need the right gear to maximize comfort and minimize injury risk. Packing a pair of hiking shoes will ensure you have fun and stay safe.
Snow Gear – The mountains and snowfall in Liechtenstein make it a popular destination for winter sports. If you hope to hit the slopes and have your own skis or snowboard, consider packing them for your trip. It will save you money on equipment rentals and being comfortable with your own gear might even mean you'll perform better.
U.S. Embassy in Liechtenstein
The U.S. embassy in Bern, Switzerland helps Americans traveling in Liechtenstein. The embassy provides many services including help replacing lost or stolen passports, emergency help in case of disaster and general safety information.
The U.S. embassy servicing the area is:
U.S. Embassy Bern
Sulgeneckstrasse 19
CH-3007 Bern, Switzerland
Tel: 031 357 70 11
All Americans visiting Liechtenstein should register online with the U.S. Department of State before departure. This will inform the office of your travel plans within the country and will allow them to reach out in the case of an emergency or evacuation.
Ready to start your next journey? Call us at or book online now!
Customer Reviews
Passport Health – Travel Vaccines for Liechtenstein