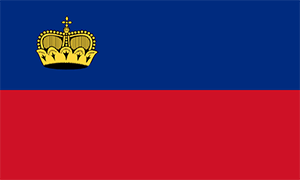 Do I Need Vaccines for Liechtenstein?
Do I Need a Passport or Visa for Liechtenstein?
What Is the Climate Like in Liechtenstein?
How Safe Is Liechtenstein?
Outdoor Adventuring in Liechtenstein
What Should I Pack for Liechtenstein?
U.S. Embassy in Liechtenstein
Liechtenstein rests between Switzerland and Austria in Europe. This country, though it may be small, is big on tradition and nature. From the lush landscape to the charming villages, Liechtenstein is an idyllic destination.
Vaduz, the capital of the country, is nestled among green forests and rolling hills. The city offers visitors a plethora of sights to experiences. There are also many restaurants and shops to visit.
Whether you want to know how it feels to walk in a medieval castle or village, or if you want to a taste of nature, Liechtenstein is a great destination.
Do I Need Vaccines For Liechtenstein?
Yes, some vaccines are recommended or required for Liechtenstein. The CDC and WHO recommend the following vaccines for Liechtenstein: hepatitis A, hepatitis B, rabies, and influenza.
---
See our vaccinations page to learn more about these infections and vaccines. Ready to protect yourself? Book your travel health appointment today by calling or schedule online now.
Customer Reviews
Passport Health –

Travel Vaccines for Liechtenstein
Overall rating:

5

stars –

2

reviews
"

Vaccination before trip – great experience

"

"Met with staff today and our nurse was very kind, informative and helpful. We received our needed vaccinations for our upcoming Liechenstein trip and will defintitely refer friends to your office."
"

High Level of Confidence

"

"I used Passport Health when I went to China and Tibet and my experience is what led me back for my trip to Liechenstein. They are extremely helpful and thorough and the booklet they prepare is a great reference. They tell you what you need to know and are able to answer all your questions while making your preparations easy with their capabilities and supplies on hand."
Do I Need a Passport or Visa for Liechtenstein?
A visa is not required for stays under 90 days. A valid passport is required for entry.
Sources: U.S. State Department and Embassy of Liechtenstein
For more information contact a Passport Health Passport and Visa specialist by calling 1-844-366-8472 or by filling out our online form.
What Is the Climate Like In Liechtenstein?
Liechtenstein is temperate, with warm, rainy summers and cold but generally milder winters. January temperatures can reach the 20's. In July temperatures are usually in the 70's.
The best time to visit Liechtenstein is between May and September, as summers are mild. Thunderstorms and rain are frequent in the summer, especially in the mountain regions.
How Safe Is Liechtenstein?
Liechtenstein is a safe destination. Travelers should still remain vigilant and cautious about their personal safety. Do what you can to ensure your own personal safety. Make sure you know and understand local security situations. Avoid demonstrations and be careful if you plan to attend any events or areas with large crowds.
Outdoor Adventuring in Liechtenstein
While Liechtenstein is a great destination for history lovers and architecture, it has an adventurous side. Rolling hills, towering mountains and large forests are perfect terrain for extreme sports. Whether you want to speed through the snow on a pair of skis or simply trek along the forests in a pair of hiking boots, there's a ton to do.
If you plan to do any extreme sporting, make sure someone is aware of your travel plans. This way, if you are hurt and can't contact emergency personnel, someone will know to call for help when you don't return. Do not partake in any activity that is too physically challenging for you.
What Should I Pack for Liechtenstein?
Liechtenstein is a wonderful place to visit. But, it's best to make sure you're prepared for you trip. Be sure to pack the following items:
Umbrella – If you plan to visit Liechtenstein, you should also plan to pack an umbrella. A rain jacket might also be useful.


Hiking Shoes – Liechtenstein is filled with walking trails that can take you across fields or mountains. If you want to embark on any of these treks, you'll need the right gear to maximize comfort and minimize injury risk. Packing a pair of hiking shoes will ensure you have fun and stay safe.


Snow Gear – The mountains and snowfall in Liechtenstein make it a popular destination for winter sports. If you hope to hit the slopes and have your own skis or snowboard, consider packing them for your trip. It will save you money on equipment rentals and being comfortable with your own gear might even mean you'll perform better.
U.S. Embassy in Liechtenstein
All Americans visiting Liechtenstein should register online with the U.S. Department of State before departure. This will inform the office of your travel plans within the country and will allow them to reach out in the case of an emergency or evacuation.
The U.S. embassy servicing the area is:
U.S. Embassy Bern
Sulgeneckstrasse 19
CH-3007 Bern, Switzerland
Tel: 031 357 70 11
Ready to start your next journey? Call us at or book online now!