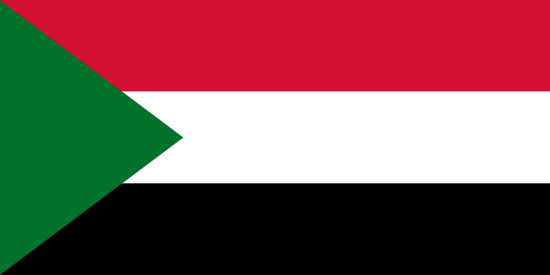 Travel Vaccines and Advice for Sudan
Located in northeast Africa, Sudan is unarguably beautiful. Travelers can watch the sunrise over the Nubian pyramids, walk along the world's largest river, and climb tall hills of sand.
The Sudanese are also known for being incredibly friendly and hospitable. But, current conflict and violence makes travel to the region unsafe, particularly in the Darfur region, Blue Nile, and Southern Kordofan states.
Do I Need Vaccines for Sudan?
Yes, some vaccines are recommended or required for Sudan. The CDC and WHO recommend the following vaccinations for Sudan: hepatitis A, hepatitis B, typhoid, yellow fever, rabies, meningitis, polio, measles, mumps and rubella (MMR), Tdap (tetanus, diphtheria and pertussis), chickenpox, shingles, pneumonia and influenza.
COVID-19 vaccination is recommended for travel to all regions, both foreign and domestic. Check with your local Passport Health clinic if immunization is offered in your area.
See the bullets below to learn more about some of these key immunizations:
See the tables below for more information:
Recommended Travel Vaccinations for Sudan

VACCINE
HOW DISEASE SPREADS
DETAILS

COVID-19
Airborne & Direct Contact
Recommended for all unvaccinated individuals who qualify for vaccination
Hepatitis A
Food & Water
Recommended for most travelers
Hepatitis B
Blood & Body Fluids
Accelerated schedule available
Typhoid
Food & Water
Shot lasts 2 years. Oral vaccine lasts 5 years, must be able to swallow pills. Oral doses must be kept in refrigerator.
Yellow Fever
Mosquito
Required if traveling from a region with yellow fever. Recommended for all travelers over 9 months of age traveling south of the Sahara.
Rabies
Saliva of Infected Animals
High risk country. Vaccine recommended for long-term travelers and those who may come in contact with animals.
Meningitis
Airborne & Direct Contact
Located in the meningitis belt, vaccination is recommended during the dry season (Dec. – June)
Routine Vaccinations for Sudan

VACCINE
HOW DISEASE SPREADS
DETAILS

Measles Mumps Rubella (MMR)
Various Vectors
Given to anyone unvaccinated and/or born after 1957. One time adult booster recommended.
TDAP (Tetanus, Diphtheria & Pertussis)
Wounds & Airborne
Only one adult booster of pertussis required.
Chickenpox
Direct Contact & Airborne
Given to those unvaccinated that did not have chickenpox.
Shingles
Direct Contact
Vaccine can still be given if you have had shingles.
Pneumonia
Airborne
Two vaccines given separately. All 65+ or immunocompromised should receive both.
Influenza
Airborne
Vaccine components change annually.
Polio
Food & Water
Considered a routine vaccination for most travel itineraries. Single adult booster recommended.
Malaria is also present in the country. Antimalarials should be taken before, during and after your trip.
Sudan requires proof of yellow fever vaccination if arriving from a country where the virus is present. Immunization is generally recommended for travel to any area south of the Sahara. Travelers going to only the Sahara or Khartoum may not need immunization.
Meningitis is also a threat to travelers, especially from December to June. Consider meningitis vaccination including protection against meningitis B.
Visit our vaccinations page to learn more. Travel safely with Passport Health and schedule your appointment today by calling or book online now.
Do I Need a Visa or Passport for Sudan?
American travelers visiting Sudan must have a valid passport and visa for entry. The government of Sudan also requires proof of yellow fever vaccination, if visiting from a country with risk of yellow fever.
Sudan Entry Requirements

Do I Need A…
For My Trip to Sudan?

Passport
Tourist Visa
Business Visa
Vaccinations
Sources: Embassy of Sudan and U.S. State Department
Travelers must register at the Aliens Department at the Ministry of Interior within three days of arrival. Travel permits are also required for travel more than 16 miles outside of Khartoum or to Darfur.
Exit visas must be obtained at the Aliens Department before leaving the country. There will also be an airport departure tax to pay upon leaving.
Additionally, women and children must receive consent from the father to enter and exit Sudan.
What Is the Climate Like in Sudan?
Damazine – The temperature in Damazine is almost always high, with temperatures almost never going below 60. The rainy season lasts from April to October, with the wettest month being October and the driest September. The warmest month is April and the coolest month is July.

Geneina – The temperature in Geneina is almost always high, with temperatures reaching 100 in the summer. The warmest month is May and the coolest August. Most rain occurs from April to August. The wettest month is August and the driest month is January.
Wadi Halfa – The hottest months are from March to November, with temperatures reaching around 105. The warmest month is June and the coolest month is January. The wettest months are May, July, and October, with an average of 1 mm of rain each month.
How Safe Is Sudan?
If you plan on traveling to Sudan, there are some things you can do to stay safe. Do some research on the country to learn about any potential dangers. You should also get the necessary vaccinations to protect yourself from diseases that are common in the area.
When traveling, it's important to dress conservatively and avoid displaying valuable items. You should also be cautious when using the roads, as they can be dangerous due to poor maintenance and lack of law enforcement. It's also best to avoid public demonstrations and large crowds, as they can turn violent.
Hiring a local guide can be helpful, as they can provide you with insight into the culture and customs of Sudan. Carrying identification and registering with your embassy or consulate can be useful in case of an emergency.
Use common sense and trust your instincts. If something doesn't feel right, it's best to avoid it. By following these tips, you can have a safe and enjoyable trip to Sudan.
Visiting the Meroë Pyramids
Avoid an Embarrassing Stop
The Pyramids of Meroe are ancient pyramids located in Sudan that were built by a group called the Nubians a long time ago. People might visit the Pyramids of Meroe because they want to learn about history and culture, take pictures, ride camels, or experience life in nearby villages.
It's important to remember that the Pyramids of Meroe are in a remote area, so it might be hard to get there. Visitors should also respect the site and the people who live nearby by not breaking anything or taking anything away.
What Should I Pack for Sudan?
If you are planning a trip to Sudan, here are some things you should pack:
Make sure you have a passport and visa.
It's important to dress modestly in Sudan, especially when visiting religious places. Wear lightweight clothes that cover your arms and legs.
Bring comfortable shoes for walking.
Sudan can be hot, so bring sunscreen to protect your skin from the sun.
You should also bring insect repellent to avoid mosquito bites.
If you take medication, be sure to bring enough for your trip. It's also a good idea to bring basic first aid supplies.
Sudan has different types of electrical outlets, bring the right adapter for your electronics.
Bring cash for smaller purchases, but credit cards are also accepted in some places.
A guidebook and maps can be helpful for exploring Sudan.
Don't forget your camera to capture memories of your trip! Sudan has beautiful archaeological sites, landscapes, and cultures to photograph.
U.S. Embassy in Sudan
When traveling it is very helpful to find out exactly where the U.S. embassy or consulates are located. Keep the address written down in case you have a legal problem, you lose your passport, or you want to report a crime. Be sure to keep a copy of your passport with you in case you lose the original.
U.S. Embassy Khartoum
P.O. Box 699
Kilo 10, Soba
Khartoum, Sudan
Telephone: (249)(187)-0-(22000)
Because of the ongoing political and security situation in Sudan, some services may be limited or unavailable.
If you're planning to travel to Sudan, you should check the embassy's website or contact them directly for the latest information.
Ready to start your next journey? Call us at or book online now!
Customer Reviews
Passport Health – Travel Vaccines for Sudan

Overall rating: 5 stars – 3 reviews

"

Enjoyed our Visit

"

"The nurse and I really enjoyed our visit. Our nurse was very friendly and informative and the atmosphere was great and very comfortable. I got 2 shots and now I feel 100% ready for our trip to Sudan. Thank you so much passport health!"

"

Pleasant Experience

"

"Feel like I'm getting the best service and information that I wouldn't get anywhere else. I'm ready to go to Sudan!"

"

Handled Needle-phobic Patient Well

"

"I hate needles but my nurse was extremely nice about it. She sat down and explained all the shots I would be getting for my trip to Sudan and why. Because I am squeamish, she let me lie down to administer the shots and was extremely patient with me. I would definitely use their services again!"

On This Page:
Do I Need Vaccines for Sudan?
Do I Need a Visa or Passport for Sudan?
What is the Climate Like in Sudan?
How Safe is Sudan?
Visiting the Meroë Pyramids
What Should I Pack To Sudan?
U.S. Embassy in Sudan