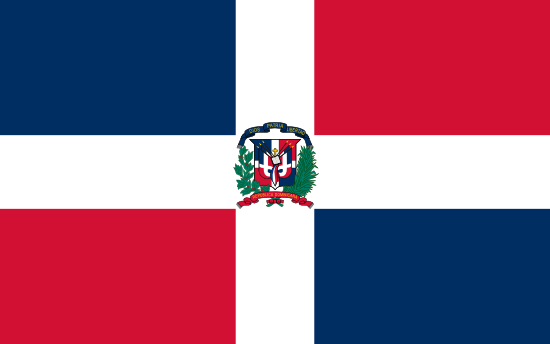 Travel Vaccines and Advice for the Dominican Republic
The Dominican Republic is known to have it all. From its beautiful beaches to its vibrant culture, there is no surprise why so many choose to vacation there.
It is widely known for its friendly and welcoming people. Santo Domingo, Punta Cana, Samaná, Puerto Plata and La Romana are the most popular cities for tourists to visit. Tourists choose to stay in resorts and hotels for safety. The country is also popular for its destination weddings and honeymoons.
For historians and history lovers alike, the Dominican Republic has a lot to offer. The Colonial Zone's architecture in the capital gives a sense that you have traveled to Spain. Ciudad Colonial is the oldest standing European settlement of the New World. Thus a central historic neighborhood in the oldest city of the New World, Santo Domingo.
Whether you are looking for a romantic escape, a relaxing vacation or a thrilling adventure, the Dominican Republic has it all.
Do I Need Vaccines for the Dominican Republic?
Yes, some vaccines are recommended or required for Dominican Republic. The CDC and WHO recommend the following vaccinations for the Dominican Republic: hepatitis A, hepatitis B, yellow fever, typhoid, cholera, rabies, meningitis, polio, measles, mumps and rubella (MMR), Tdap (tetanus, diphtheria and pertussis), chickenpox, shingles, pneumonia and influenza.
COVID-19 vaccination is recommended for travel to all regions, both foreign and domestic. Check with your local Passport Health clinic if immunization is offered in your area.
See the bullets below to learn more about some of these key immunizations:
See the tables below for more information:
Recommended Travel Vaccinations for the Dominican Republic

VACCINE
HOW DISEASE SPREADS
DETAILS

COVID-19
Airborne & Direct Contact
Recommended for all unvaccinated individuals who qualify for vaccination
Hepatitis A
Food & Water
Recommended for most travelers
Hepatitis B
Blood & Body Fluids
Accelerated schedule available
Yellow Fever
Mosquito
Required if traveling from a country with risk of yellow fever transmission
Typhoid
Food & Water
Shot lasts 2 years. Oral vaccine lasts 5 years, must be able to swallow pills. Oral doses must be kept in refrigerator.
Cholera
Food & Water
Areas of active cholera transmission include the provinces of Elías Piña, Espaillat, Independencia, Monseñor Nouel and Santo Domingo. Vaccination is recommended for travel to these regions.
Rabies
Saliva of Infected Animals
High risk country. Vaccine recommended for long-term travelers and those who may come in contact with animals.
Routine Vaccinations for the Dominican Republic

VACCINE
HOW DISEASE SPREADS
DETAILS

Measles Mumps Rubella (MMR)
Various Vectors
Given to anyone unvaccinated and/or born after 1957. One time adult booster recommended.
TDAP (Tetanus, Diphtheria & Pertussis)
Wounds & Airborne
Only one adult booster of pertussis required.
Chickenpox
Direct Contact & Airborne
Given to those unvaccinated that did not have chickenpox.
Shingles
Direct Contact
Vaccine can still be given if you have had shingles.
Pneumonia
Airborne
Two vaccines given separately. All 65+ or immunocompromised should receive both.
Influenza
Airborne
Vaccine components change annually.
Meningitis
Airborne & Direct Contact
Given to anyone unvaccinated or at an increased risk, especially students.
Polio
Food & Water
Considered a routine vaccination for most travel itineraries. Single adult booster recommended.
Some areas of the Dominican Republic are known to have malaria. Be sure to speak with a travel health specialist about the possible need for antimalarials.
Zika is also a risk in country. The CDC recommends women who are pregnant or may become pregnant consider the risks before traveling. The best protection against the virus is mosquito repellents and netting.
Proof of yellow fever vaccination is required for entry to the Dominican Republic if arriving from a region with the virus. Immunization is not otherwise recommended for the country.
Typhoid vaccination is highly recommended for travelers to the Dominican Republic. Individuals who visit friends or relatives or go to rural areas are at greater risk and should be immunized.
To find out more about these vaccines, see our vaccinations page. Ready to travel safely? Book your appointment either call or start booking online now.
Is Cholera in the Dominican Republic?
The Dominican Republic has had fewer cholera outbreaks than its neighbor, Haiti, but still has some risk. The CDC recommends travelers avoid unsafe food and water and receive a cholera vaccine for protection.
The best protection against cholera is through vaccination. Passport Health clinics offer the cholera vaccine. Book your cholera vaccination appointment today!
Do I Need a Visa or Passport for the Dominican Republic?
Visitors to the Dominican Republic must get either a Dominican visa or buy a tourist card. This card can be bought at the airport for $10 USD once you have entered the country or online before your trip.
You do not need a visa for tourist purposes for a stay under 30 days.
Dominican Republic Entry Requirements

Do I Need A…
For My Trip to the Dominican Republic?

Passport
Tourist Visa
Business Visa
Vaccinations
Sources: Embassy of Dominican Republic and U.S. State Department
What is the Climate Like in the Dominican Republic?
As a Caribbean island, the Dominican Republic has tropical weather year-round. The temperature can span from 90°F (32°C) at noon to 70°F (21°C) at sunrise during the summer. Whereas in the winter, temperatures can go as low as 65°F (18°C). With the warmest months being between June through September.
In the more mountainous areas of the country the weather is cooler. Going as low as 50°F (10°C) early in the morning and even below 0° F higher up in the mountains during winter.
Tropical islands are subject to rainstorms that can occur during any time of the year. As well as hurricanes between the months of June and November. Rain falls for small periods of time in the afternoon and evening.
Is It Safe to Travel to the Dominican Republic?
Within touristic areas such as resorts, hotels, and beaches the Dominican Republic is fairly safe. Outside of these areas, especially at night, take extra precautions.
Crime persists to be one of the major concerns of safety in the Dominican Republic. Crime rates tend to increase during the holiday season and during Carnival.
To stay safe in the Dominican Republic:
Avoid wearing flashy jewelry or name brands.
Pay attention to potential scams.
Take caution when entering a public bathroom.
Keep your hotel room keys with you if possible.
Leave valuables in your hotel room.
Cash, electronics, expensive jewelry, and your passport should be kept in a safety box
Keep a copy of your passport with you
Steer clear of renting vehicles or driving unless acquainted with the local traffic laws and way of driving

Avoid traveling at night

Avoid using public transportation such as taxis known as carros públicos and buses are known as guaguas in Spanish
Zip Lining in the Dominican Republic
Avoid mosquitoes and other bugs
You can go zip lining almost anywhere in the Dominican Republic.
Compare prices before booking your zip line experience. Make sure that the operator of the zip line tour is authorized, as well. Ask questions about any concerns and what their safety record is.
Listen carefully to your zip line operator's instructions and advice to avoid getting hurt. Keep in mind that you should avoid zip lining if you are pregnant or have any heart issues.
Be sure to wear the proper attire; such as a helmet, comfortable and closed shoes, and no dresses or skirts. The longer the pants the better as the straps may cause some discomfort against bare legs.
What Should I Take To the Dominican Republic?
Often, travelers only think of bringing their swimsuit and lightweight clothing. While those items are vital to your trip, here are a few more items to consider taking with you.
Cash is key if you are not from the Dominican Republic. Locals may try to take advantage and up-charge you. Try to negotiate on price when purchasing souvenirs and always pay with Dominican pesos. Use credit cards only in safe places like hotels or resorts.
Sunscreen is essential when traveling near the equator! Make sure to pack some to protect yourself from the sun rays you'll be catching while tanning on the white sand beaches of DR. Be aware that most hotels and resorts sell sunscreen, but very overpriced.
Wear the right clothing for what you are doing. Being fashionable is a plus but not always right for the situation, like zip-lining. Bring a light jacket for chilly nights and hat or sunglasses for warm days.
Bug repellent to keep mosquitoes at bay.
Do not forget your passport at home and keep a copy of it with you if you plan to go outside a resort or hotel.
Anti-Diarrheal medicine is key to ensuring a good trip. Many travelers will fall prey to diarrhea during their trip.
U.S. Embassy in the Dominican Republic
The U.S. embassy in the Dominican Republic offers many services to American travelers. These include things like helping with passports and visas, providing emergency assistance, and offering legal help. They can also give travel alerts and warnings, which let people know about any dangers or risks. If there is an emergency, the embassy can provide medical help and even help people get back to the United States.
U.S. Embassy Santo Domingo
Av. República de Colombia #57
Santo Domingo, Dominican Republic
Telephone: +(809) 567-7775
Emergency After-Hours Telephone: +(809) 368-7777
Email: SDOAmericans@state.gov
It's important to remember that the services offered can change over time. It's a good idea to check the embassy's website or contact them directly for the most current information.
If you have any questions about traveling to the Dominican Republic or are wondering what shots you may need for your trip, schedule an appointment with your local Passport Health travel medicine clinic. Call us at or book online now! and protect yourself today.
Customer Reviews
Passport Health – Travel Vaccines for the Dominican Republic

Overall rating: 5 stars – 10 reviews

"

Great Clinic

"

"My husband and I had all the required vaccinations for our recent trip to the Dominican Republic at this clinic. The staff were very knowledgeable and helpful. They followed up with a reminder for our necessary booster shot. We were very satisfied with the overall experience. Facility was clean and we'll kept. Thank you"

"

Great Find!

"

"I had no knowledge of where to go to get vaccines or meds for the Dominican Republic. So when I found your website I was ecstatic! The RN at your Tulsa office was phenomenal. She was happy to help me with everything I needed and provided a printed brochure of everything I could possible want to know about my trip. I will definitely return should another trip of this nature arise."

"

Excellent

"

"Everything was handled smoothly. The clinician was professional, friendly, and extremely knowledgeable about the local conditions and considerations relevant to the precise part of the Dominican Republic that we are traveling to. We also got an excellent information packet."

"

A thorough explanation!

"

"I wasn't sure what I was getting into when I discovered I needed to be vaccinated prior to my trip to the Dominican Republic. The staff at Passport Health put my mind at ease."

"

Fantastic Visit!

"

"My teenager is going on a trip to the Dominican Republic. The healthcare professional with whom we met provided us with excellent information. She did not try to persuade us to purchase unnecessary medications or other travel items. She was thorough, competent, and efficient."

"

Vaccines for daughter

"

"We went to the McKinney office to get vaccines for my daughters mission trip to Dominican Republic. We had an excellent experience."

"

Informative experience

"

"This is our first experience with out-of-the-country travel. My 18-year old daughter is traveling to the Dominican Republic for a service trip with our church. My questions were answered and I am less anxious now that we are armed with the knowledge that will help us keep her protected from illness."

"

Best Clinic ever

"

"The staff took care of my wife and I on Wed Sept 25. They were incredibly knowledgeable and helped us know what to look for on our upcoming trip to the Dominican Republic. What a great person you have there."

"

Outstanding Experience

"

"This was an outstanding experience, I wish we had come here before my daughter's trip to the Dominican Republic several years ago. We were treated very courteously and received very good information to prepare for our trip."

"

Best Nurse/Travel Consultant

"

"She gave the shots and explained the important information about traveling to Dominican Republic to sixteen year old girl with school group."

On This Page:
Do I Need Vaccines for the Dominican Republic?
Is Cholera in the Dominican Republic?
Do I Need a Visa or Passport for the Dominican Republic?
What is the Climate Like in the Dominican Republic?
Is It Safe to Travel to the Dominican Republic?
Zip lining in the Dominican Republic
What Should I Take To the Dominican Republic?
U.S. Embassy in the Dominican Republic