The COVID-19 pandemic has affected travel to many countries. Malaysia may require you to have a negative COVID-19 test for entry.
Please see our COVID-19 Restrictions page to learn more.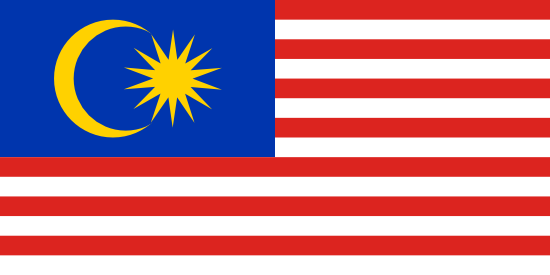 Travel Vaccines and Advice for Malaysia
Malaysia has a high amount of biodiversity thanks to its tropical climate and a large population of over 30 million people. Its economy is steady and has some of the best economic records in Asia due to its natural resources and science sectors.
The capital city of of Malaysia is Kuala Lumpur. Malaysia's other major cities include Ipoh, George Town, and Klang.
Do I Need Vaccines for Malaysia?
Yes, some vaccines are recommended or required for Malaysia. The CDC and WHO recommend the following vaccinations for Malaysia: hepatitis A, hepatitis B, typhoid, yellow fever, Japanese encephalitis, rabies, meningitis, polio, measles, mumps and rubella (MMR), Tdap (tetanus, diphtheria and pertussis), chickenpox, shingles, pneumonia and influenza.
COVID-19 vaccination is recommended for travel to all regions, both foreign and domestic. Check with your local Passport Health clinic if immunization is offered in your area.
See the bullets below to learn more about some of these key immunizations:
See the tables below for more information:
Recommended Travel Vaccinations for Malaysia

VACCINE
HOW DISEASE SPREADS
DETAILS

COVID-19
Airborne & Direct Contact
Recommended for all unvaccinated individuals who qualify for vaccination
Hepatitis A
Food & Water
Recommended for most travelers
Hepatitis B
Blood & Body Fluids
Accelerated schedule available
Typhoid
Food & Water
Shot lasts 2 years. Oral vaccine lasts 5 years, must be able to swallow pills. Oral doses must be kept in refrigerator.
Yellow Fever
Mosquito
Required if traveling from a country with risk of yellow fever transmission.
Japanese Encephalitis
Mosquito
Recommended depending on itinerary and activities. May be given to short- and extended-stay travelers, recurrent travelers and travel to rural areas. Found year-round in Sarawak. October to December in throughout the country.
Rabies
Saliva of Infected Animals
High risk country. Vaccine recommended for long-term travelers and those who may come in contact with animals.
Routine Vaccinations for Malaysia

VACCINE
HOW DISEASE SPREADS
DETAILS

Measles Mumps Rubella (MMR)
Various Vectors
Given to anyone unvaccinated and/or born after 1957. One time adult booster recommended.
TDAP (Tetanus, Diphtheria & Pertussis)
Wounds & Airborne
Only one adult booster of pertussis required.
Chickenpox
Direct Contact & Airborne
Given to those unvaccinated that did not have chickenpox.
Shingles
Direct Contact
Vaccine can still be given if you have had shingles.
Pneumonia
Airborne
Two vaccines given seperately. All 65+ or immunocompromised should receive both.
Influenza
Airborne
Vaccine components change annually.
Meningitis
Airborne & Direct Contact
Given to anyone unvaccinated or at an increased risk, especially students.
Polio
Food & Water
Considered a routine vaccination for most travel itineraries. Single adult booster recommended.
Rabid dogs and other species are widespread in Ecuador. Before a trip to the region, you can get pre-exposure vaccination against rabies. Children are more vulnerable.
Many mosquito-borne diseases are present in Malaysia including dengue, malaria, Japanese encephalitis and chikungunya. Japanese encephalitis can be prevent through vaccination and malaria through antimalarial medication. But, the other infections are best prevented through use of mosquito repellents, netting and wearing proper clothing.
Medical facilities are common and many doctors are well-trained. Doctors expect payment upfront for any services, though most major cities accept credit cards. Over-the-counter drugs are readily available, but prescriptions must be obtained from doctors.
Visit our vaccinations page to learn more. Travel safely with Passport Health and schedule your appointment today by calling or book online now.
Customer Reviews
Passport Health – Travel Vaccines for Malaysia

Overall rating: 5 stars – 10 reviews

"

Great Advice

"

"Nurse at the Reston location was excellent. Did a real nice explaining the issues w. travel to Malaysia."

"

Easy and Fast!

"

"I had a great experience at the clinic! I filled out my history online, so I didn't have to sit filling out forms at the clinic. I was seen right away, given great advice on vaccines for Malaysia, provided the shots right away, and done in 20 minutes. It was quick and efficient!"

"

Vaccinations for Our Trip

"

"We received a review of needed vaccinations for our trip to Malaysia and selected those we needed. We were attended to quickly and obtained what we wanted. The RN was very knowledgable and friendly."

"

Great

"

"Great experience and got tons of health based information re: my upcoming move to KL, Malaysia. Very professional personnel and a welcoming and comfortable atmosphere. Did not feel pressured into any unnecessary vaccines, yet feel completely prepared for my move."

"

Well Informed.

"

"I was already nervous about traveling to Malaysia, however, Christine was very knowledgeable and gave me more then enough information about the trip. From beginning to end my experience with passport health was to notch."

"

Easy & Fast!

"

"I needed shots for an upcoming trip to Malaysia and a friends recommended Passport Health. The office is perfectly located close to work. The appointment was quick and thorough."

"

Excellent service

"

"The nurse was an incredible source of information and went above and beyond to help us plan our trip to Malaysia. She is wonderfully pleasant and made the immunization series much more enjoyable than it had a right to be. I neglected to get the name of the receptionist, but she is equally pleasant and very efficient. The only negative feedback I would offer is the high cost of the travel accessories that are sold in the office. I was able to save a lot by buying elsewhere."

"

What terrific service!

"

"I have never needed help before when traveling out of the country, so I was thrilled to know that there was an office like Passport Health. My physicia referred me to your office. Everyone in the Overland Park office was super nice and extremely professional. I felt that my complex medical history was thoroughly evaluated and all the shots I needed were given. I felt truly confident that I was properly educated and prepared for my trip to Thailand and Malaysia. Thank you, Passport Health!"

"

Great Experience

"

"Passport Health made it easy for us to get the vaccinations and other preventative medications we needed before our trip to Vietnam and Malaysia."

"

Excellent

"

"The nurse was very knowledgable and fully explained the health issues and alternatives facing us, in traveling to Malaysia. She was courteous and professional, and could not have done a better job in accommodating us or in representing Passport Health."

Do I Need a Visa or Passport for Malaysia?

A passport that is valid for at least six months is required for entry into Malaysia. You don't need a visa if your stay is under 90 days. When you enter the country, you will receive a social visit pass, which serves as a visa for 90 days.

Malaysia Entry Requirements
Do I Need A…
For My Trip to Malaysia?
Passport
Tourist Visa
Business Visa
Vaccinations

Sources: Embassy of Malaysia and U.S. State Department

If you travel to the states of Sabah and Sarawak, you must have your passport to enter and exit. Immigration officers in Malaysia don't allow entry for U.S.-Israeli Dual Nationals when if they show their Israeli passport.

For more information contact a Passport Health Passport and Visa specialist by calling or by filling out our online form.

What is the Climate Like in Malaysia?

Malaysia has an equatorial climate where it is hot and humid year-round. The average temperature is consistent throughout the year at 80 degrees Fahrenheit. Rainfall is high and averages at 98 inches each year.

Malaysia has two monsoon wind seasons one from May to September, the other being from October to March. The climate differs a little in the highlands, with extra cloud cover.

How Safe is Malaysia?

There is a continued terrorist threat in Malaysia for U.S. travelers. There is a high presence of terrorist supporters in Malaysia.

If you are traveling to Sabah, use extreme caution. Kidnappings and violence from terrorist groups are known to occur. Be careful on ferries off of the coast, as terrorist may target these.

Due to these concerns, all U.S. government employees must obtain written permission from the Embassy to visit eastern Sabah.

Petty theft is common in Kuala Lumpur. Stay away from public demonstrations. If you are a woman, try not to travel by yourself, especially at night.

National Parks in Malaysia

Avoid mosquitoes and other bugs

Malaysia is well known to its biodiversity, which attracts tourists to its many national parks.

One of the most popular national parks among botanists include Gunung Gading National Park. This park is home to the world's largest flower, Rafflesia. The best time to see these three-foot flowers is between November and January.

Tunku Abdul National Park is another popular park located on Manukan Island. Tunku Abdul is best known for its beaches and coral reefs. The island also provides some of the best tourist facilities in Malaysia. The island is accessible by ferry.

Other national parks include Bako National Park, Turtle Islands National Park, and Kinabalu Park.

What Should I Pack for Malaysia?

Here are some essential items to consider for your trip to Malaysia:

Clothing made of breathable and light fabric.
Umbrella or ponchos. It rains often in Malaysia, be prepared to get wet.
Mosquito repellent and nets. Mosquito-carried viruses are common in Malaysia. Always cover yourself in repellent, wear clothing that covers open skin and cover your bed with a mosquito bed at night.
Shoes that are easy to remove. It's common for homes and buildings to ask you to remove your shoes before entering.

U.S. Embassy to Malaysia

All Americans visiting Malaysia should register online with the U.S. Department of State before departure. This will inform the office of your travel plans within the country and will allow them to reach out in the case of an emergency or evacuation.

Once in Malaysia, the information for the U.S. Embassy is:

U.S. Embassy Kuala Lumpur
376 Jalan Tun Razak
50400 Kuala Lumpur
Telephone: 60-3-2168-5000
Fax: 60-3-2142-2207

Ready to start your next journey? Call us at or book online now!

On This Page:
Do I Need Vaccines for Malaysia?
Do I Need a Visa or Passport for Malaysia?
What is the Climate Like in Malaysia?
How Safe is Malaysia?
National Parks in Malaysia
What Should I Pack To Malaysia?
U.S. Embassy to Malaysia