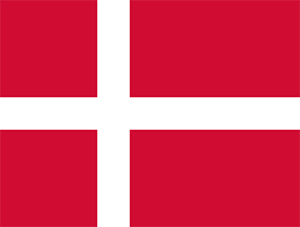 Travel Vaccines and Advice for Denmark
Denmark is known for its eclectic history. While this temperate Nordic country was inhabited by Vikings from 800 to 1200, traces of cultures from around the globe can be found here.
The nation's largest city and capital, Copenhagen, is home to an array of attractions.
Tourists find Denmark's cities, outdoor pursuits and more to be key reasons to visit.
Do I Need Vaccines for Denmark?
Yes, some vaccines are recommended or required for Denmark. The CDC and WHO recommend the following vaccinations for Denmark: hepatitis A, hepatitis B, rabies, tickborne encephalitis, meningitis, polio, measles, mumps and rubella (MMR), Tdap (tetanus, diphtheria and pertussis), chickenpox, shingles, pneumonia and influenza.
COVID-19 vaccination is recommended for travel to all regions, both foreign and domestic. Check with your local Passport Health clinic if immunization is offered in your area.
See the bullets below to learn more about some of these key immunizations:
See the tables below for more information:
Recommended Travel Vaccinations for Denmark

VACCINE
HOW DISEASE SPREADS
DETAILS

COVID-19
Airborne & Direct Contact
Recommended for all unvaccinated individuals who qualify for vaccination
Hepatitis A
Food & Water
Recommended for most travelers
Hepatitis B
Blood & Body Fluids
Accelerated schedule available
Rabies
Saliva of Infected Animals
Vaccine recommended for long-term travelers and those who may come in contact with animals.
Tickborne Encephalitis
Ticks & Unpasteurized Animal Products
Limited cases in Bornholm region. Very rare in rest of country.
Routine Vaccinations for Denmark

VACCINE
HOW DISEASE SPREADS
DETAILS

Measles Mumps Rubella (MMR)
Various Vectors
Given to anyone unvaccinated and/or born after 1957. One time adult booster recommended.
TDAP (Tetanus, Diphtheria & Pertussis)
Wounds & Airborne
Only one adult booster of pertussis required.
Chickenpox
Direct Contact & Airborne
Given to those unvaccinated that did not have chickenpox.
Shingles
Direct Contact
Vaccine can still be given if you have had shingles.
Pneumonia
Airborne
Two vaccines given separately. All 65+ or immunocompromised should receive both.
Influenza
Airborne
Vaccine components change annually.
Meningitis
Airborne & Direct Contact
Given to anyone unvaccinated or at an increased risk, especially students.
Polio
Food & Water
Considered a routine vaccination for most travel itineraries. Single adult booster recommended.
Many European countries have had recent outbreaks of routine infections like measles and mumps. Make sure your vaccinations are up-to-date before your trip.
See our vaccinations page to learn more about these infections and vaccines. Ready to protect yourself? Book your travel health appointment today by calling or schedule online now.
Do I Need a Visa or Passport for Denmark?
A passport with at least six months validity is required for Denmark. Visas are not required for stays under 90 days.
Denmark Entry Requirements

Do I Need A…
For My Trip to Denmark?

Passport
Tourist Visa
Business Visa
Vaccinations
Sources: Embassy of Denmark and U.S. State Department
If you plan to stay longer than 90 days, you must apply for a visa.
What Is the Climate Like in Denmark?
Denmark's climate is temperate with mild winters and cool summers. The fall is Denmark's wettest season.
The best time of the year to visit Denmark is during the summer months (June-August). June has longer days which allows for more time to be spent outside. July and August are notoriously tourist-heavy months.
One thing to note about Denmark's climate is its large variations in daylight. Winter days see an average of seven hours of sunlight a day while the summer days see 18 hours.
How Safe Is Denmark?
Denmark is a safe country to visit, but it's still important to take some precautions.
Always be aware of your surroundings, especially in busy places. Keep your valuable things safe and close to you, so they don't get stolen. If you're driving, follow traffic rules and don't drink or use drugs.
The weather can be unpredictable in Denmark, especially during winter. Be careful of ice on sidewalks and roads. Public transportation is a good option, but be careful when traveling late at night.
It's also important to stay informed about any safety risks or issues by checking the news or contacting your embassy.
The Town of Skagen
Avoid an Embarrassing Stop
Skagen is a town in Denmark that is popular for tourists. People visit Skagen to see the beautiful beaches and stunning scenery. Tourists can go to the beaches to swim, sunbathe, and walk along the coast.
Skagen also has many museums, art galleries, and bike tours for visitors to enjoy. The Skagen Museum features artwork from famous artists who visited the town long ago. Visitors can also explore art galleries showcasing the work of local artists.
Tourists can rent bikes and take a ride through the dunes and forests around Skagen. The town is also known for its fresh seafood, like Skagen shrimp and fish cakes.
Two historic lighthouses, the Grey Lighthouse and the White Lighthouse, offer great views of the area.
Skagen is a beautiful and peaceful town that is great for people who love the outdoors, art, and culture.
What Should I Take to Denmark?
Denmark is a nice place to visit in Northern Europe. The weather there can be chilly and rainy, even during the summer. It is a good idea to pack layers of clothing, like a jacket, sweater, and raincoat or umbrella. Bring comfortable walking shoes too.
Denmark uses European electrical outlets, so you may need to bring an adapter.
Denmark is mostly a cashless society, so bring a credit card with no foreign transaction fees and some cash for small purchases.
Don't forget sunscreen with a high SPF and sunglasses, especially if you visit in the summer.
You should keep your travel documents and copies of them handy, along with medications and travel apps like Google Maps, TripAdvisor, and Uber.
It's a good idea to bring a camera to capture the beautiful landscapes and historic sites.
When traveling to Denmark, make sure to pack for comfort and convenience, while also being mindful of the weather and cultural norms.
U.S. Embassy in Denmark
All Americans planning a trip to Denmark should register online with the U.S. Department of State before departure. In the event that there is an emergency or an evacuation, the office will be aware of your whereabouts.
The U.S. Embassy in Denmark is located in Copenhagen:
U.S. Embassy Copenhagen
Dag Hammarskjölds Allé 24
2100 København Ø
Phone: (+45) 33 41 71 00
The U.S. Embassy in Denmark offers a variety of services and resources to help people have a positive experience while traveling.
Stay safe abroad with Passport Health. Call or book online now and start traveling safely today!
Customer Reviews
Passport Health – Travel Vaccines for Denmark

Overall rating: 5 stars – 3 reviews

"

Excellent Job

"

"The nurse was absolute fantastic providing all the important information for my move to Denmark this May"

"

Helpful Service

"

"Business requirements involve travel to Denmark. Unsure of what vaccinations or other precautions are needed I reached out to the good folks at Passport Health. I was greeted by a friendly receptionist who provided immediate direction and notification of my arrival. The remainder of my visit was very informative and made me feel better prepared for my upcoming travel plans."

"

Always an excellent experience

"

"Passport Health makes travel preparation so easy. This time my visit was to bring my grandson, who will be traveling to Denmark. They know exactly what he needs to stay healthy there. Passport Health knows everything necessary for staying healthy no matter where you go."

On This Page:
Do I Need Vaccines for Denmark?
Do I Need a Visa or Passport for Denmark?
What Is the Climate Like in Denmark?
How Safe Is Denmark?
Tivoli Gardens in Copenhagen
What Should I Take to Denmark?
U.S. Embassy in Denmark