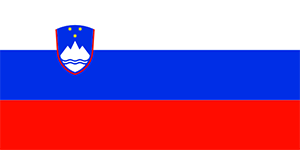 Do I Need Vaccines for Slovenia?
Do I Need a Passport or Visa for Slovenia?
What is the Climate Like in Slovenia?
How Safe is Slovenia?
Ljubljana Old Town
What Should I Take to Slovenia?
U.S. Embassy in Slovenia
Slovenia, is a landlocked country located in the southern part of central Europe. Though the country is small, the geography is very diverse. Four major features meet in Slovenia: the Alps, the Dinarides, the Pannonian Plain, and the Mediterranean.
This diversity and Slovenia's history offer tourists a variety of things to explore.
Do I Need Vaccines for Slovenia?
Yes, some vaccines are recommended or required for Slovenia. The CDC and WHO recommend the following vaccines for Slovenia: hepatitis A, hepatitis B, rabies, and influenza.
---
Rabies is a risk to travelers involved in outdoor activities. Pre-travel vacciantion provides additional protection.
See our vaccinations page to learn more about these infections and vaccines. Ready to protect yourself? Book your travel health appointment today by calling or schedule online now.
Customer Reviews
Passport Health

Travel Vaccines for Slovenia
Overall rating:

4.5

stars –

2

reviews
"

Very Detailed

"

"The visit was way more in depth than i expected. I was given a packet full of information which we reviewed together. I really appreciated that. However, I did feel at some points that the Dr gave me generic information on Slovenia. It seemed like she was particularly knowledgable on that country so I was confused by the information she gave me that conflicted with my research and what my school told me to expect."
"

Great Experience – Very Helpful

"

"The nurse was extremely nice, helpful, and knowledgeable. She walked me through the vaccinations options for my trip to Slovenia and helped me understand what my options were. The appointment was completed in an hour and I was provided with clear directions on how to take the medicine, etc. Overall it was a great experience. Thanks!"
Do I Need a Passport or Visa for Slovenia?
A visa is not required for stays under 90 days in Slovenia. Passports must have at least 3 months validity for entry. Proof of sufficient fund and onward travel may be required.
Sources: U.S. State Department and Embassy of Slovenia
If you are a non-EU citizen, you must register with Slovenian police within 72 hours of arrival. If you're staying in a hotel or using a tour group, they should register you.
You must have official identification on your person at all times in Slovenia. Be sure to keep your passport in a secure location while out in public areas.
For more information contact a Passport Health Passport and Visa specialist by calling 1-844-366-8472 or by filling out our online form.
What is the Climate Like in Slovenia?
Most of the country experiences warm summers and cold winters.
The summer months see temperatures averaging in the 70's. But, July and August can reach the mid-80's. Thunderstorms are common in summer months, especially in the mountain regions.
Winters are cold and more humid. Temperatures hover in the 30's with dense fog in the mountains.
How Safe is Slovenia?
Slovenia has experienced infrequent terrorist strikes, protests, and public demonstrations. Take precautions while in public and avoid demonstrations when they occur. Stay vigilant in large crowds as small demonstrations can escalate quickly.
The country's crime rate is low. Purse snatching and pickpocketing are the most common crimes in tourist areas. Vehicle break-ins and theft do occur. Always lock the doors and park on well-lit streets or in garages when you can.
When drinking or attending nightclubs, keep your wits about you at all times and use common sense. Do not accept open drinks from people you don't know and don't leave your drinks unattended for any amount of time.
Ljubljana Old Town
Documentation of human habitation in Slovenia dates back more than 250,000 years. This country has many opportunities to immerse yourself in history. One of the most popular places to do this is at Slovenia's Ljubljana Old Town.
Located on the bank of the Ljubljanica River, this town is a must-visit. It offers a mix of impressive architecture and lovely restaurants, bars and cafes.
Grab a bite to eat in this town while enjoying incredible views of the Castle Hill or Preseren Square.
What Should I Take to Slovenia?
Below, you will find a detailed list of essentials you'll want to take with you on your trip to Slovenia:
Secure Bag – You are required to carry official identification at all times. You'll need a safe way to carry that around. You must have a receipt for everything you buy in Slovenia. Official inspectors may request proof of sale at any time.


Credit Cards and Cash – Have credit cards and cash to pay for items or services. Traveler's checks are not accepted in most locations.


Layers of Clothing – Temperature varies throughout the day. While you may be comfortable in a t-shirt during the day, you may want longer pants and a jacket once the sun goes down. Be prepared so you're never too warm or too cold.
U.S. Embassy in Slovenia
All Americans visiting Slovenia should register online with the U.S. Department of State before departure. This will inform the office of your travel plans within the country and will allow them to reach out in the case of an emergency or evacuation.
Once in Slovenia, the information for the U.S. Embassy is:
U.S. Embassy Ljubljana
Prešernova 31
1000 Ljubljana
Slovenia
Phone: 386 (1) 2005500
Fax: 386 (1) 200-5555
Ready to start your next journey? Call us at or book online now!