The COVID-19 pandemic has affected travel to many countries. New Zealand may require you to have a negative COVID-19 test for entry.
Please see our COVID-19 Restrictions page to learn more.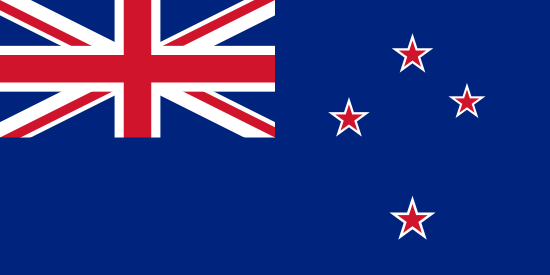 Travel Vaccines and Advice for New Zealand
New Zealand was one of the last major landmasses settled. It has a rich diversity in not only landscape but plants and animals as well. You can find beaches, mountains, dense forests, and lots of outdoor activities.
Consisting of 2 main islands, with volcanoes and glaciers as main features. The North Island has the capital, Wellington, and most of the population of New Zealand live on the island. The South Island contains a majority of the country's famous landscapes with many National Parks and protected land.
New Zealand has a rich culture, blending Maori and British traditions. There's a wide range of attractions and activities all throughout the country. Stop by the well-known Auckland Museum for Maori culture and history, try making it to the top of the Sky Tower, or do a tasting at one of over 70 wineries in New Zealand. The country has a little something for everyone.
Do I Need Vaccines for New Zealand?
Yes, some vaccines are recommended or required for New Zealand. The CDC and WHO recommend the following vaccinations for New Zealand: hepatitis A, hepatitis B, meningitis, polio, measles, mumps and rubella (MMR), Tdap (tetanus, diphtheria and pertussis), chickenpox, shingles, pneumonia and influenza.
COVID-19 vaccination is recommended for travel to all regions, both foreign and domestic. Check with your local Passport Health clinic if immunization is offered in your area.
See the bullets below to learn more about some of these key immunizations:
See the tables below for more information:
Recommended Travel Vaccinations for New Zealand

VACCINE
HOW DISEASE SPREADS
DETAILS

COVID-19
Airborne & Direct Contact
Recommended for all unvaccinated individuals who qualify for vaccination
Hepatitis A
Food & Water
Recommended for most travelers
Hepatitis B
Blood & Body Fluids
Accelerated schedule available
Routine Vaccinations for New Zealand

VACCINE
HOW DISEASE SPREADS
DETAILS

Measles Mumps Rubella (MMR)
Various Vectors
Given to anyone unvaccinated and/or born after 1957. One time adult booster recommended.
TDAP (Tetanus, Diphtheria & Pertussis)
Wounds & Airborne
Only one adult booster of pertussis required.
Chickenpox
Direct Contact & Airborne
Given to those unvaccinated that did not have chickenpox.
Shingles
Direct Contact
Vaccine can still be given if you have had shingles.
Pneumonia
Airborne
Two vaccines given seperately. All 65+ or immunocompromised should receive both.
Influenza
Airborne
Vaccine components change annually.
Meningitis
Airborne & Direct Contact
Given to anyone unvaccinated or at an increased risk, especially students.
Polio
Food & Water
Considered a routine vaccination for most travel itineraries. Single adult booster recommended.
The food and water standards are similar for the U.S. and New Zealand. Most travelers don't need to take special precautions while traveling in New Zealand in regards to food and water habits.
See our vaccinations page to learn more about these infections and vaccines. Ready to protect yourself? Book your travel health appointment today by calling or schedule online now.
Are There Mosquito-Borne Diseases In New Zealand?
While New Zealand is an industrialized country, mosquitos and other bug bites can still spread diseases. You don't have to worry about taking precaution with malarial medication, but, you should try to avoid bug bites as in the States.
If you're outside, take precaution by covering exposed skin and using an insect repellent. New Zealand has a lot to offer visitors in ways of outdoor activities. Consider using permethrin-treated clothing if participating in outdoor activities.
Customer Reviews
Passport Health – Travel Vaccines for New Zealand

Overall rating: 5 stars – 8 reviews

"

Great individualized service

"

"We were provided Professional and courteous service. She was so kind to give us detailed and personal experiences of living in New Zealand. Plus, we felt comfortable with her health and wellness recommendations."

"

Excellent, Professional and Thorough

"

"Very knowledgeable nurse covered all the necessary information for our trip to New Zealand. Explained the difference in types of medications/vaccinations offered and gave recommendations on economic sources of insect repellent as well as travel tips to make our mission as comfortable as possible. Great experience. Current information regarding political and medical status in our destination country also provided."

"

Great Experience Overall

"

"This process was made very easy and enjoying thanks to our nurse. She did a fantastic job explaining all that I could expect during my trip to New Zealand. She was thorough in her explanations and very paitent with all my questions. It was obvious she was well prepared and knowledgable to assist and explain the international travel process to me. She made a difficult and often complex process very informative and enjoyable. Many thanks!"

"

Specific Advice

"

"Catherine was great! I've never been to New Zealand before and had no idea what to be concerned about, but she was very kind and patient with me while still giving me all the important details."

"

Health Concerns for New Zealand Trip

"

"The nurse answered all of my questions and concerns. We selected the appropriate vaccinations and prophylaxis medications. I'm now good to go on my trip to South Africa. I will definitely recommend Passport Health to my friends and fellow travelers."

"

Great Experience!!

"

"I highly recommend Passport Health!! The nurse was very knowledgeable and helpful, as well as extremely caring !! She made everything so easy, & gave us all of the information & supplies, etc. needed for my daughter's trip to New Zealand. What a blessing!!"

"

Preparing for Very Long Cruise

"

"We are planning a 108-day cruise which will take us to over 20 countries, as diverse as South Africa, Peru, Ecuador, Madagascar, Brazil, New Zealand, throughout the South Pacific, etc. The people at Passport Health had to juggle health issues in all of these locations to determine our needs. We have used them for other exotic trips over the past 5 years, so they have our extensive records and were able to tell exactly what we needed. The nurse was prepared for us the second we got in with our documentation and vaccination recommendations, and she gave even seasoned travelers like us some excellent tips. We wouldn't go anywhere else."

"

Helpful and Efficent

"

"Our time frame was very short as we had not got our immunisations before we left for New Zealand. Passport Health was able to assist us with this immediately and gave a very thorough review of what was essential for travel."

Do I Need a Visa or Passport for New Zealand?

If you're traveling as a tourist and planning on staying in New Zealand for three months or less, you don't need a visa. But, you do need a passport that will be valid for a at least three months after your trip and proof of either return tickets or a ticket for traveling onwards after your stay in New Zealand.

Sources: Embassy of New Zealand and U.S. State Department

If you plan on staying for longer than the three months you should apply for a visitor's visa. You can also apply for a work or student visa for New Zealand.

For more information contact a Passport Health Passport and Visa specialist by calling 1-844-366-8472 or by filling out our online form.

What is the Climate Like in New Zealand?

New Zealand has mild temperatures with high rainfall. With the climate dominated by the sea and the mountains, it depends on where you are in New Zealand for the climate. Here are a few major cities and what you can expect weather wise while traveling:

Auckland – The most populous city in New Zealand has warm humid summers and mild winters. It's located on and around an isthmus while also straddling the Auckland volcanic field. Because of its location, it has an oceanic and humid subtropical climate. Year round temperatures are in the 50-60 degree range with the coldest reaching low 40s and the highest the mid-80s. There can be high levels of rainfall year-round, but there is rarely ever snow in Auckland.

Wellington – Located in the south-western tip of the North Island, the capital of New Zealand is known as "Windy Wellington." It offers a mild, temperate marine climate with the occasional frost during the winter season. From October to April the city has temperatures in the 70s with lots of sunshine. You can expect rainfall throughout the year with June and July being the wettest months.
Blenheim – In the north-east of the South Island, Blenheim is a sunny city in the Marlborough region. Due to a rain shadow effect from the mountain ranges to the west, the climate of the city is mild. You can expect warm summers with temperatures averaging in the 60s and cool winters with some frost and temperatures in the low 30s. There is rarely snow and the mountain ranges shelter the city from the heavy rains coming in from the west.

How Safe is New Zealand?

There is no travel warning for New Zealand for U.S. Citizens.

But, you should be alert to any unusual activity. Be aware of your surroundings, and report any incidents to the police. While the crime rate in New Zealand is low, there are higher amounts of thefts in areas most frequented by tourists. Take precaution while traveling, keep your eye on all your valuables.

Enroll in the Smart Traveler Enrollment Program (STEP), especially if you're traveling by yourself. Being enrolled in STEP allows you to contact your family in case of emergencies, makes it easier to locate you in an emergency, and gives you peace of mind during your travels.

Glacier Hiking for Adventurers

Avoid an Embarrassing Stop

The combination of ice and temperate rainforest is a unique feature of New Zealand's glacier country. Almost half of the Aoraki/Mount Cook National Park is covered in glaciers. Nowhere in the world's temperate zones are glaciers as accessible as in New Zealand.

You're able to get up close and personal to the Fox or Franz Josef Glaciers with guided tours and excursions for glacier hiking and ice climbing. The Fox and Franz Josef glaciers are on the South Island's West Coast and are easily accessible for hikers and mountaineers looking for adventure. Different companies offer various levels of difficulty for the excursions. This means that anyone can experience hiking in this gorgeous glacier area.

There are scenic flights in helicopters and fixed wing aircrafts that can take you over the glaciers. Think of all the amazing picture opportunities you would have! They provide flights, snow landings on some of New Zealand's highest peaks, and can take you through Glacier County.

What Should I Take To New Zealand?

Depending on your travel plans, you may need to consider packing some of these essential items in your suitcase for your trip to New Zealand. Don't forget to pack:

Sunscreen – New Zealand is a very sunny country, so be sure to pack some type of sunscreen to protect your skin. Try getting a sports- or water-specific sunscreen. Even if you don't think you'll be outside for a lot of your trip, wear sunscreen for those times you are out in the sun. Nothing is worse than getting sunburnt your first day of vacation.
Umbrella/Raincoat – Most of New Zealand has heavy rainfall throughout the year. Unlike some countries there isn't a wet season and a dry season. Be prepared for anything with a small umbrella or a raincoat you can pack in your day bag in case you need it. Don't ruin your day by being soaking wet, be prepared and stay dry.
Comfortable Walking Shoes – Whether you're walking through a museum, sightseeing in the city, or doing some glacial hiking, it's important to have comfortable shoes. Avoid blisters and aches by packing some comfortable shoes in your suitcase.

U.S. Consulate in New Zealand

All Americans visiting New Zealand should register online with the U.S. Department of State before departure. This will inform the office of your travel plans within the country and will allow them to reach out in the case of an emergency or evacuation.

Once in New Zealand, the information for the U.S. consulate is:

U.S. Consulate General Auckland
Citigroup Centre, 3rd Floor,
23 Customs Street East
Auckland, New Zealand
Telephone: +(64)(9) 303-2724
Emergency After-Hours Telephone: (64)(9) 303-2724 ext. 2900
Fax: +(64)(9) 366-0870
Email: aucklandacs@state.gov

Ready to start your next journey? Call us at or book online now!

On This Page:
Do I Need Vaccines for New Zealand?
Are There Mosquito-Borne Diseases In New Zealand?
Do I Need a Visa or Passport for New Zealand?
What is the Climate Like in New Zealand?
How Safe is New Zealand?
Glacier Hiking for Adventurers
What Should I Take To New Zealand?
U.S. Consulate in New Zealand