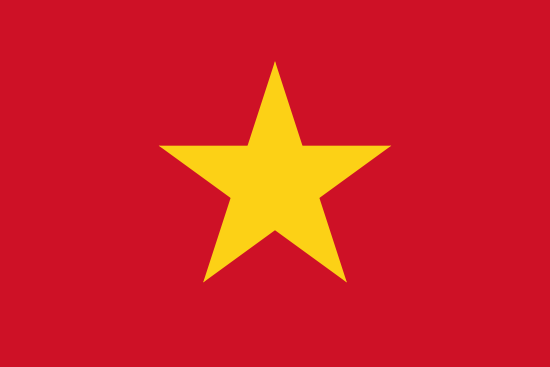 Travel Vaccines and Advice for Vietnam
Vietnam has become a popular tourist destination.
Visitors looking to be swept away by gorgeous landscape will be can see jungles, caves, grottoes, and immense limestone pillars. Those looking to explore new flavors and foods will be thrilled with the cheap and delicious street food.
Even those looking to experience a new culture will be able to indulge in Vietnam's unique blend of Confucianism, Buddhism, Hinduism, Southern Chinese, and French influences.
Do I Need Vaccines for Vietnam?
Yes, some vaccines are recommended or required for Vietnam. The CDC and WHO recommend the following vaccinations for Vietnam: hepatitis A, hepatitis B, typhoid, Japanese encephalitis, rabies, meningitis, polio, measles, mumps and rubella (MMR), Tdap (tetanus, diphtheria and pertussis), chickenpox, shingles, pneumonia and influenza.
COVID-19 vaccination is recommended for travel to all regions, both foreign and domestic. Check with your local Passport Health clinic if immunization is offered in your area.
See the bullets below to learn more about some of these key immunizations:
See the tables below for more information:
Recommended Travel Vaccinations for Vietnam

VACCINE
HOW DISEASE SPREADS
DETAILS

COVID-19
Airborne & Direct Contact
Recommended for all unvaccinated individuals who qualify for vaccination
Hepatitis A
Food & Water
Recommended for most travelers
Hepatitis B
Blood & Body Fluids
Accelerated schedule available
Typhoid
Food & Water
Shot lasts 2 years. Oral vaccine lasts 5 years, must be able to swallow pills. Oral doses must be kept in refrigerator.
Japanese Encephalitis
Mosquito
Recommended depending on itinerary and activities. May be given to short- and extended-stay travelers, recurrent travelers and travel to rural areas. Present throughout country, especially northern regions. Most cases from May to October.
Rabies
Saliva of Infected Animals
High risk country. Vaccine recommended for long-term travelers and those who may come in contact with animals.
Routine Vaccinations for Vietnam

VACCINE
HOW DISEASE SPREADS
DETAILS

Measles Mumps Rubella (MMR)
Various Vectors
Given to anyone unvaccinated and/or born after 1957. One time adult booster recommended.
TDAP (Tetanus, Diphtheria & Pertussis)
Wounds & Airborne
Only one adult booster of pertussis required.
Chickenpox
Direct Contact & Airborne
Given to those unvaccinated that did not have chickenpox.
Shingles
Direct Contact
Vaccine can still be given if you have had shingles.
Pneumonia
Airborne
Two vaccines given separately. All 65+ or immunocompromised should receive both.
Influenza
Airborne
Vaccine components change annually.
Meningitis
Airborne & Direct Contact
Given to anyone unvaccinated or at an increased risk, especially students.
Polio
Food & Water
Considered a routine vaccination for most travel itineraries. Single adult booster recommended.
Travelers should also take steps to avoid mosquito bites. Share your itinerary with a travel medicine specialist to see if there are other steps you can take to prevent malaria, including taking prescription medicine. Antimalarials are highly recommended when visiting rural areas.
Japanese encephalitis vaccination is recommended for many travelers going to Vietnam. The mosquito-borne virus is potentially deadly and poses a risk to all travelers.
See our vaccinations page to learn more about these infections and vaccines. Ready to protect yourself? Book your travel health appointment today by calling or schedule online now.
Is There Cholera in Vietnam?
Cholera has been reported in Vietnam in recent years. Travelers visiting rural areas or family are at increased risk. Cholera is preventable through drinking only clean water, washing hands often, and by oral vaccination.
The best protection against cholera is through vaccination. Passport Health clinics offer the cholera vaccine. Book your cholera vaccination appointment today!
Do I Need a Visa or Passport for Vietnam?
All travelers to Vietnam must have a passport and visa for entry. Passports must be valid for at least six months past a travelers' intended departure date from the country.
Vietnam Entry Requirements

Do I Need A…
For My Trip to Vietnam?

Passport
Tourist Visa
Business Visa
Vaccinations
Sources: Embassy of Vietnam and U.S. State Department
What Is the Climate Like in Vietnam?
There are various climate zones within Vietnam. The far north experiences a dry season from October to March and a wet season from April to September. It can get particularly cold during December and January, but is otherwise pleasant.
In north Vietnam there are four distinct seasons: winter, where temperatures reach the low 60's.
In central Vietnam the weather is hot and dry from mid-January to late August. During the winter there is significant rainfall, occasionally typhoons, and much cooler temperatures.
In South Vietnam the temperatures are constant all year. There is a dry season from November to April and a wet season from May to November.
Is It Safe to Travel to Vietnam?
Crime does occur in Vietnam and the Overseas Security Advisory Council ranks Hanoi as medium in Overall Crime and Safety Situation.
Petty crime, such as pick-pocketing and theft occurs often. Traveling alone after dark is not recommended. Violent crime has been growing, mostly in urban areas.
Scams are common. Foreign travelers should be very careful, particularly when entering motorcycle taxis, as there are many fake ones.
Visiting Halong Bay
Avoid mosquitoes and other bugs
Halong Bay is a beautiful place in Vietnam that many tourists visit. People go there to see the amazing views of over 1,600 islands and take pretty pictures. Tourists can ride on different types of boats, like wooden ones or fancy ones, to explore the islands and caves. They can also go kayaking to get close to the cliffs or explore caves.
Some of the islands in Halong Bay have beaches where people can swim, sunbathe and relax. Halong Bay has many caves that tourists can visit, learn about the history of the region, and see unique rock formations. Visitors can also try the fresh seafood, which is delicious.
What Should I Take to Vietnam?
Vietnam is a beautiful country with hot and humid weather. When packing for a trip to Vietnam, it's important to bring lightweight, breathable clothes made from cotton or linen. You should also pack comfortable shoes for walking and flip-flops for the beach.
Don't forget to bring a universal adapter for electronics and a power bank to charge your devices on the go. If you need prescription medication, be sure to bring enough for your trip. You should also pack sunscreen, a hat, sunglasses, and insect repellent to protect yourself from the sun and bugs.
It's a good idea to bring some cash in case credit card machines are not working. But, you can also exchange currency at banks and exchange offices in Vietnam. Remember to pack light and leave room for souvenirs!
U.S. Embassy in Vietnam
When traveling it is very helpful to find out exactly where the U.S. embassy or consulates are located. Keep the address written down in case you have a legal problem, you lose your passport, or you want to report a crime. Be sure to keep a copy of your passport with you in case you lose the original.
U.S. Embassy Hanoi – Consular Annex
170 Ngoc Khanh
Ba Dinh District
Hanoi, Vietnam
Telephone: +(84) (4) 3850-5000
Emergency After-Hours Telephone: +(84) (4) 3850-5000 or (04) 3850-5000/3850-5105

Fax: +(84) (4) 3850-5010
Email: acshanoi@state.gov
Visit the Embassy to Vietnam website before departure to confirm correct contact details for the office.
If you have any questions about traveling to Vietnam or are wondering what shots you may need for your trip, schedule an appointment by calling or book online today.
Customer Reviews
Passport Health – Travel Vaccines for the Vietnam

Overall rating: 5 stars – 14 reviews

"

Very Informative

"

"We had another great experience at Passport Health. We appreciate the customized booklet and informative session for our upcoming trip to Vietnam. All of our questions were thoroughly answered and our meds and vaccines were administered efficiently. Everything about our experience was great."

"

Wealth of knowledge!

"

"My nurse and I talked for over an hour about my trip to SE Asia. She had just gotten back from Vietnam and offered lots of useful info to guide my travels. Almost can't wait to go back for my encephalitis round 2!"

"

Outstanding Customer Service

"

"The nurse provided excellent care for the entire appointment. She was very knowledgeable in her field and she went the extra mile to help locate my immunization record. She was very cordial and had very good communication skills. I was also very impressed with the phone service at the main office. She was very helpful and helped me schedule an appointment that met my needs. Passport Health has been very helpful in preparing me for my travel to Vietnam. I would highly recommend Passport Health to anyone traveling abroad."

"

Best Advice for travel

"

"We were greeted and totally briefed for the trip to Vietnam. We had the vaccine importance explained before administration. We were given a detailed book that had all information that the nurse gave verbally. I had a Hep A shot and given an appointment for the follow up shot. It was a great experience."

"

Wonderful Visit

"

"Passport Health was efficient and knowledgeable about the vaccinations needed for travel to Vietnam. The handbook was helpful"

"

Greats experience

"

"My son and I are headed to Vietnam this summer and we went to Passport Health for our shots. They were fast, comprehensive, and caring. We appreciated the great service!"

"

Amazing clinic

"

"My husband and I are going to travel to Vietnam and decide to get our shots at the clinic. The personnel were amazing from the front desk to the nurses. They explain to us everything we need to know the pros and cons of the vaccinations we need and all the details we need to know to be safe on our trip. We went home knowing what was important and confident about the risks of the country we are going to visit. Thanks for the professionalism if the people who work there."

"

Great Experience

"

"Needed vaccines for travel to Vietnam. Every one, from first booking the appt to the actual appt was courteous and professional. The online medical questionnaire made the visit even simpler. The nurse not only gave my injections but provided education about various things to think about during my trip regarding keeping myself healthy. Top notch care!"

"

Courteous Service

"

"Nurse was thorough in reviewing shots/diseases that I might come in contact with during my visit to Vietnam. She was very friendly and courteous."

"

Awesome service!

"

"I went into Passport Health to get shots for myself and my mom for a trip to Vietnam. We're repeat customers. The nurse was extremely friendly and very informative. A wonderful experience!"

"

Very Helpful

"

"I will be visiting Vietnam this summer. This was my first visit to any travel clinic. When I arrived, I received a comprehensive booklet with travel health information. Colleen, the nurse practitioner who met with me, reviewed it thoroughly and helped me sort out which information was essential and which was not relevant to my trip. She was very patient about answering my questions and waiting while I jotted down notes. The clinic was able to provide just about everything I needed right there."

"

great information

"

"While getting immunized for a trip to Vietnam, I was given more information and tips on how to take care of myself on this trip than I ever could have imagined!! Thank you!"

"

Great advice

"

"I appreciated the advice the nurse gave on health risks associated with traveling to Vietnam"

"

THE Place to Go!

"

"We are going to Vietnam and needed help in deciding what immunizations and other precautions to take. Passport Health was extremely professional, helpful, and efficient. Even gave us a personalized booklet with all the information we need for our trip, including important medical and personal safety advice from CDC and WHO. It is definitely a "One-Stop Shop"!"

On This Page:
Do I Need Vaccines for Vietnam?
Is There Cholera in Vietnam?
Do I Need a Visa or Passport for Vietnam?
What is the Climate Like in Vietnam?
Is It Safe to Travel to Vietnam?
Visiting Halong Bay
What Should I Take To Vietnam?
U.S. Embassy in Vietnam