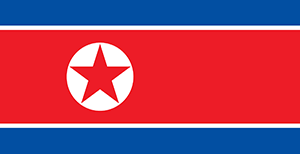 Travel Vaccines and Advice for North Korea
Because of its controlling government, North Korea is one of the most mysterious, secretive countries in the world.
Many people visit North Korea for the novelty of being a tourist in a country that is so misunderstood.
Despite its reputation, North Korea has dozens of museums and monuments with fascinating history and gorgeous landscapes.
Do I Need Vaccines for North Korea?
Yes, some vaccines are recommended or required for North Korea. The CDC and WHO recommend the following vaccinations for North Korea: hepatitis A, hepatitis B, typhoid, yellow fever, Japanese encephalitis, rabies, meningitis, polio, measles, mumps and rubella (MMR), Tdap (tetanus, diphtheria and pertussis), chickenpox, shingles, pneumonia and influenza.
COVID-19 vaccination is recommended for travel to all regions, both foreign and domestic. Check with your local Passport Health clinic if immunization is offered in your area.
See the bullets below to learn more about some of these key immunizations:
See the tables below for more information:
Recommended Travel Vaccinations for North Korea

VACCINE
HOW DISEASE SPREADS
DETAILS

COVID-19
Airborne & Direct Contact
Recommended for all unvaccinated individuals who qualify for vaccination
Hepatitis A
Food & Water
Recommended for most travelers
Hepatitis B
Blood & Body Fluids
Accelerated schedule available
Typhoid
Food & Water
Shot lasts 2 years. Oral vaccine lasts 5 years, must be able to swallow pills. Oral doses must be kept in refrigerator.
Yellow Fever
Mosquito
Required if traveling from a country with risk of yellow fever transmission
Japanese Encephalitis
Mosquito
Recommended depending on itinerary and activities. May be given to short- and extended-stay travelers, recurrent travelers and travel to rural areas. Present throughout country, especially northern regions. Most cases from May to October.
Rabies
Saliva of Infected Animals
High risk country. Vaccine recommended for long-term travelers and those who may come in contact with animals.
Routine Vaccinations for North Korea

VACCINE
HOW DISEASE SPREADS
DETAILS

Measles Mumps Rubella (MMR)
Various Vectors
Given to anyone unvaccinated and/or born after 1957. One time adult booster recommended.
TDAP (Tetanus, Diphtheria & Pertussis)
Wounds & Airborne
Only one adult booster of pertussis required.
Chickenpox
Direct Contact & Airborne
Given to those unvaccinated that did not have chickenpox.
Shingles
Direct Contact
Vaccine can still be given if you have had shingles.
Pneumonia
Airborne
Two vaccines given separately. All 65+ or immunocompromised should receive both.
Influenza
Airborne
Vaccine components change annually.
Meningitis
Airborne & Direct Contact
Given to anyone unvaccinated or at an increased risk, especially students.
Polio
Food & Water
Considered a routine vaccination for most travel itineraries. Single adult booster recommended.
Malaria is present in some parts of North Korea. An antimalarial prescription may be recommended based on destination and itinerary.
Visit our vaccinations page to learn more. Travel safely with Passport Health and schedule your appointment today by calling or book online now.
Do I Need a Visa for North Korea?
Yes, to enter North Korea you need a visa. You can apply for a visa through the Chinese embassy or the North Korean Mission to the UN. You will also need a Chinese visa that allows multiple entries and exits. The only way to travel into North Korea is through China. As a tourist, the only way to enter North Korea is with a government-sanctioned tour group.
North Korea Entry Requirements

Do I Need A…
For My Trip to North Korea?

Passport
Tourist Visa
Business Visa
Vaccinations
Sources: Embassy of North Korea and U.S. State Department
To travel to North Korea, you will need to apply for a special validation passport. These passports are difficult to get and are only granted under specific circumstances. If you obtain one, it must have six months validity in order for you to travel with it.
What is the Climate Like in North Korea?
North Korea has a continental climate, meaning it has warm summers and cold, dry winters. In summer, the country is affected by warm currents from tropical regions. These currents bring heavy rainfalls and warmer temperatures. In the winter, winds from Siberia cause weather that gets very cold and has very little moisture.
Pyongyang, the capital of North Korea, is located inland. The average temperatures in summer are in the 80's. But, they can reach up to the 90's, and tend to go along with high humidity. In the winter, temperatures can drop below zero, but are more likely to stay in the teens.
How Safe is North Korea?
North Korea does not release statistics or information on crime within the country. Not much about the prevalence of crime is known. Petty theft and pick-pocketing have been reported by travelers at the airport in Pyongyang. The sale of counterfeit goods is widespread. But, selling or buying these goods is often illegal.
Many actions that would be permissible in the U.S. are illegal in North Korea. While in North Korea, you are subject to local law. Even breaking the law out of ignorance can hold severe penalties. This includes detention in the country. Criticism of the North Korean government and its leaders, past or present, in any form is against the law. Assume that your actions will be monitored while in the country. Avoid any acts that could be considered illegal or even questionable.
A Ride on the Pyongyang Metro
Avoid an Embarrassing Stop
While public transportation is not ideal most countries, the Pyongyang Metro has a positive reputation. Built in the 1960's and 1970's, the metro has an old-fashioned, classical look. Inside the trains, walls have wood panels. The stations have high, arched ceilings along with elaborate chandeliers and marble pillars.
Not only is the metro a worthy sight on its own, but it can help bring you across the city to see the best above-ground sights.
Like all other travel in North Korea, the metro is heavily supervised. Tourists are only allowed to disembark at certain stops. But, for those who want to know more about the metro, there is a museum dedicated to its construction and history.
What Should I Pack for North Korea?
Don't forget these needed items on your trip:
Weather-Appropriate Clothing – The right clothing you'll need changes with the season. Bring plenty of warm clothes, layers, hats, and gloves in winter, but be ready for the heat and plenty of rain in summer. In spring and autumn, bring enough layers to be ready for anything unpredictable.
Documents – Bring all your needed travel documents. This includes hard copies confirming your hotel stays, tour reservations, and flight and travel plans. If you have insurance, bring a hard copy of your policy as well.
Small Extras – Things like extra batteries, tissues, flashlights, and other small conveniences may be useful. Stores are generally not as well stocked in North Korea.
Snacks – If you have any dietary requirements, bringing a stash of snacks may be a good idea. Restaurant menus are likely to be limited and they may not be able to accommodate requests.
U.S. Embassy in North Korea
Because the United States does not have diplomatic relations with North Korea, there is no U.S. Embassy in the country. All U.S. citizens visiting North Korea should contact the Swedish Embassy for help with any problems, including a lost or stolen passport.
Embassy of Sweden Pyongyang
Munsu-Dong District
Pyongyang
Democratic People's Republic of Korea
Telephone: +46 8 405 10 00 (main switchboard)
Emergency Contact at the Embassy of Sweden in Pyongyang: +46 8 405 50 05
The U.S. Department of State operates an emergency contact line, which may be used if necessary. From outside the U.S. the number is 1-202-501-4444, while from inside the U.S. the number is 1-888-407-4747.
Stay safe abroad with Passport Health. Call or book online now and start traveling safely today!
Customer Reviews