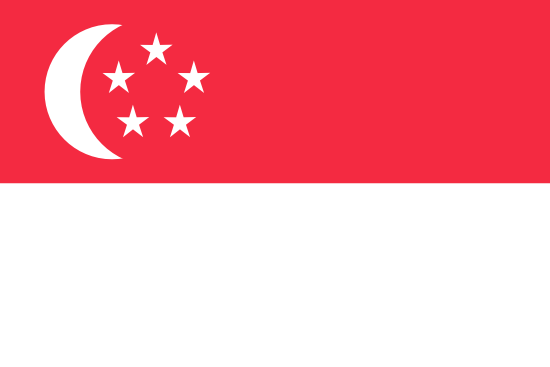 Travel Vaccines and Advice for Singapore
Singapore is an increasingly popular tourist destination in Asia.
The country is a paradise for food-savvy travelers, combining Chinese, Malay and Indian influences. Visitors may also want to stop by Chinatown or Little India to see cultural integration at work.
Singapore boasts many impressive temples, parks and museums. Visitors may want to head over to Night Safari, where wild species can be seen in a whole new (lack of) light.
Singapore has lots to offer visitors with a wide variety of interests.
Do I Need Vaccines for Singapore?
Yes, some vaccines are recommended or required for Singapore. The CDC and WHO recommend the following vaccinations for Singapore: hepatitis A, hepatitis B, typhoid, yellow fever, Japanese encephalitis, rabies, meningitis, polio, measles, mumps and rubella (MMR), Tdap (tetanus, diphtheria and pertussis), chickenpox, shingles, pneumonia and influenza.
COVID-19 vaccination is recommended for travel to all regions, both foreign and domestic. Check with your local Passport Health clinic if immunization is offered in your area.
See the bullets below to learn more about some of these key immunizations:
See the tables below for more information:
Recommended Travel Vaccinations for Singapore

VACCINE
HOW DISEASE SPREADS
DETAILS

COVID-19
Airborne & Direct Contact
Recommended for all unvaccinated individuals who qualify for vaccination
Hepatitis A
Food & Water
Recommended for most travelers
Hepatitis B
Blood & Body Fluids
Recommended for travelers
to most regions.
Typhoid
Food & Water
Recommended for travelers
to most regions.
Yellow Fever
Mosquito
Required if traveling from a country with risk of yellow fever transmission.
Japanese Encephalitis
Mosquito
Recommended depending on itinerary and activities. May be given to short- and extended-stay travelers, recurrent travelers and travel to rural areas. Risk is throughout region, year-round.
Rabies
Saliva of Infected Animals
Vaccine recommended for long-term travelers and those who may come in contact with animals.
Routine Vaccinations for Singapore

VACCINE
HOW DISEASE SPREADS
DETAILS

Measles Mumps Rubella (MMR)
Various Vectors
Given to anyone unvaccinated and/or born after 1957. One time adult booster recommended.
TDAP (Tetanus, Diphtheria & Pertussis)
Wounds & Airborne
Only one adult booster of pertussis required.
Chickenpox
Direct Contact & Airborne
Given to those unvaccinated that did not have chickenpox.
Shingles
Direct Contact
Vaccine can still be given if you have had shingles.
Pneumonia
Airborne
Two vaccines given separately. All 65+ or immunocompromised should receive both.
Influenza
Airborne
Vaccine components change annually.
Meningitis
Airborne & Direct Contact
Given to anyone unvaccinated or at an increased risk, especially students.
Polio
Food & Water
Considered a routine vaccination for most travel itineraries. Single adult booster recommended.
Dengue and chikungunya are present in Singapore and pose a threat to travelers in the region. Be sure to use mosquito repellents and netting while in-country.
See our vaccinations page to learn more about these infections and vaccines. Ready to protect yourself? Book your travel health appointment today by calling or schedule online now.
Do I Need a Visa or Passport for Singapore?
U.S. citizens do not need a tourist visa for visits of up to 90 days. Travelers must have a passport that is valid for at least six months past the intended date of departure.
Singapore Entry Requirements

Do I Need A…
For My Trip to Singapore?

Passport
Tourist Visa
Business Visa
Vaccinations
Sources: Embassy of Singapore and U.S. State Department
What Is the Climate Like in Singapore?
Singapore's climate is tropical, with lots of rainfall and humidity. Temperature is consistent, with averages around 80 throughout the year. Singapore is generally hottest in April and May and coolest in December and January.
Due to its near to the equator, Singapore does not have delineated wet and dry seasons. The country experiences two monsoon seasons, the northeast monsoon season from around December to March has more frequent rains. The southwest monsoon season, brings drier months from around May to September.
Travelers should be prepared for rain and humidity. Thunderstorms are frequent. Drink plenty of water and cool off indoors.
Is It Safe to Travel to Singapore?
Avoid an Embarrassing Stop
Singapore is a pretty safe country for travelers, but you should still be careful. Here are some things you can do to stay safe:
Pay attention to what's going on around you. If you see something suspicious, be careful.
Use licensed taxis or ride-sharing services like Grab instead of unlicensed ones.
Keep your valuables like your wallet, phone, and camera in a safe place so no one can steal them.
Try not to carry too much cash with you. Use your credit card or other cashless payment methods whenever you can.
Be careful when crossing the street and follow the rules. Wait for the green signal before you cross.
Respect the laws and customs in Singapore. For example, it's illegal to chew gum.
It's hot and humid in Singapore, so be sure to drink plenty of water to stay hydrated.
If you follow these tips, you can stay safe and enjoy your trip to Singapore.
Singapore's Rules
Singapore has some harsh penalties for items that many may view as fairly mundane. This includes:
Arrests for jaywalking, littering or spitting
Caning for graffiti or other kinds of vandalism
Imprisonment, caning or fine for immigration violations
Sexually inappropriate behavior, lewd remarks and violations of modesty can also be harshly punished.
Drunk and disorderly conduct is punishable by fine or prison time. In many areas it is illegal to consume alcohol between 10:30 pm and 7:00 am in public places.
Singapore does not recognize same-sex unions, and LGBT travelers may face challenges or discrimination. The Penal Code criminalizes "acts of gross indecency" between two men, though the government has said it will not enforce this statute.
Travelers without their passports may be taken in for questioning.
What Should I Pack for Singapore?
When traveling to Singapore, it is important to pack appropriate clothing for the hot and humid climate. You should also pack rain gear, comfortable shoes, sunscreen, and insect repellent. Don't forget to bring a travel adapter for your electronic devices, and any necessary medications.
It's also important to bring your passport, visa (if required), and travel documents. Make sure to have enough cash and credit cards to cover your expenses, and inform your bank and credit card companies that you will be traveling to Singapore. Lastly, don't forget to bring a camera to capture the beautiful sights and attractions.
U.S. Embassy in Singapore
All Americans visiting Singapore should register online with the U.S. Department of State before departure. This will inform the office of your travel plans within the country and will allow them to reach out in the case of an emergency or evacuation.
The U.S. embassy in Singapore offers many services for Americans and Singaporeans. Some of these services include helping Americans with passports and emergencies, processing visas for Singaporeans who want to visit the U.S., promoting cultural and educational exchanges between the two countries, and assisting U.S. businesses looking to do business in Singapore.
Once in Singapore, here is the information for the U.S. Embassy:
U.S. Embassy Singapore
27 Napier Road
Singapore 258508
Telephone: (65) 6476-9100
Fax: (65) 6476-9232
Visit the Embassy to Singapore website before your departure to confirm correct contact details for the office.
Ready to start your next journey? Call us at or book online now!
Customer Reviews
Passport Health – Travel Vaccines for Singapore

Overall rating: 5 stars – 11 reviews

"

A Great Help

"

"The nurse was very knowledgeable about the immunizations and medications needed for daughters trip to Singapore. My daughters packet was well put together and was ready when we got there. Definitely will return should the need arise."

"

A wealth of travel information!

"

"In addition to getting my daughter the immunizations she needed to travel to Singapore, we received so many valuable tips to keep her safe while in the country."

"

Great Service

"

"The whole experience was great! I am always nervous with blood draws but the nurse was so thoughtful and kind. I will be back in the near future to continue to plan my trip to Singapore and I plan to come back for any future international trips."

"

Very helpful

"

"The travel clinic that my primary suggested was terrible. Everyone I spoke with on the phone had an attitude. Thank god for the internet I found this place. They were extremely accommodating and helpful. I feel very prepared for my trip to Singapore. Thank you!"

"

Great Service

"

"Fast, friendly very effective service. Covered all the bases and has prepared me for Singapore."

"

Surpassed my expectations

"

"I have been so impressed with the service I have received and the educating and help that came along with my immunizations. I will recommend it to all I know. I have been on several ministry trips overseas and this made things so much easier and more pleasant in preparing for my trip to Singapore. Thank you!"

"

vaccine appointment

"

"Today I went to get a vaccine for my upcoming trip to Singapore. The staff were great pretty quick and informative. They made it really easy to meet my needs."

"

genuinely helpful and friendly

"

"I had quite a difficult time trying to get help and info. for my upcoming trip to Singapore. It was such a relief to find your clinic and talk to the helpful and informed people working there. I will definitely recommend this to any other traveler."

"

Great experience

"

"Was not what I expected. Was well informed about the risks and preventative measures to take during my travel to Singapore. I expected just to get my immunizations, but instead in was that plus a learning experience"

"

Wonderful visit

"

"I had an excellent visit to your clinic today. The nurse was very knowledgeable and did an excellent job educating me about the areas I'll be visiting, the health risks and the appropriate vaccinations and precautions. The shots hardly hurt and I feel very confident and prepared for my upcoming trip to India and Singapore. Many thanks!"

"

Best Clinic Ever… Really

"

"Passport Health took the worry out of my trip to India, Sri Lanka, Thailand, Malaysia and Singapore… they figured out what vaccines/immunizations I needed for me."

On This Page:
Do I Need Vaccines for Singapore?
Do I Need a Visa or Passport for Singapore?
What is the Climate Like in Singapore?
Is It Safe to Travel to Singapore?
Singapore's Rules
What Should I Pack To Singapore?
U.S. Embassy in Singapore