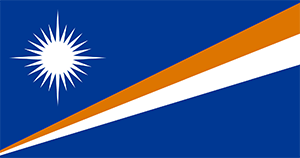 Travel Vaccines and Advice for the Marshall Islands
The Marshall Islands is a grouping of islands located in the Pacific Ocean. Its closest neighbors being Micronesia and the equator. The grouping of islands, which is made of more than 1,150 individual islands and has around 53,000 citizens.
Because the islands are small, they have few natural resources. As a result, the citizens of the Marshall Islands rely on tourism to stimulate their economy. Luckily, the Marshall Islands have a lot to offer. Travelers are drawn to the Marshall Islands for its plentiful beaches and rich, eclectic history.
Do I Need Vaccines for Marshall Islands?
Yes, some vaccines are recommended or required for Marshall Islands. The CDC and WHO recommend the following vaccinations for Marshall Islands: hepatitis A, hepatitis B, typhoid, rabies, meningitis, polio, measles, mumps and rubella (MMR), Tdap (tetanus, diphtheria and pertussis), chickenpox, shingles, pneumonia and influenza.
COVID-19 vaccination is recommended for travel to all regions, both foreign and domestic. Check with your local Passport Health clinic if immunization is offered in your area.
See the bullets below to learn more about some of these key immunizations:
See the tables below for more information:
Recommended Travel Vaccinations for Marshall Islands

VACCINE
HOW DISEASE SPREADS
DETAILS

COVID-19
Airborne & Direct Contact
Recommended for all unvaccinated individuals who qualify for vaccination
Hepatitis A
Food & Water
Recommended for most travelers
Hepatitis B
Blood & Body Fluids
Accelerated schedule available
Typhoid
Food & Water
Shot lasts 2 years. Oral vaccine lasts 5 years, must be able to swallow pills. Oral doses must be kept in refrigerator.
Rabies
Saliva of Infected Animals
Moderate risk country. Vaccine recommended for long-term travelers and those who may come in contact with animals.
Routine Vaccinations for Marshall Islands

VACCINE
HOW DISEASE SPREADS
DETAILS

Measles Mumps Rubella (MMR)
Various Vectors
Given to anyone unvaccinated and/or born after 1957. One time adult booster recommended.
TDAP (Tetanus, Diphtheria & Pertussis)
Wounds & Airborne
Only one adult booster of pertussis required.
Chickenpox
Direct Contact & Airborne
Given to those unvaccinated that did not have chickenpox.
Shingles
Direct Contact
Vaccine can still be given if you have had shingles.
Pneumonia
Airborne
Two vaccines given separately. All 65+ or immunocompromised should receive both.
Influenza
Airborne
Vaccine components change annually.
Meningitis
Airborne & Direct Contact
Given to anyone unvaccinated or at an increased risk, especially students.
Polio
Food & Water
Considered a routine vaccination for most travel itineraries. Single adult booster recommended.
Dengue is present on the Marshall Islands. Make sure you're protected with repellent and netting.
Visit our vaccinations page to learn more. Travel safely with Passport Health and schedule your appointment today by calling or book online now.
Do I Need a Visa or Passport for the Marshall Islands?
A visa is not required to travel to the Marshall Islands. But, you will need a valid passport.
Marshall Islands Entry Requirements

Do I Need A…
For My Trip to Marshall Islands?

Passport
Tourist Visa
Business Visa
Vaccinations
Sources: Embassy of Marshall Islands and U.S. State Department
What is the Climate Like in the Marshall Islands?
The Marshall Islands is a small island country in the Pacific Ocean that has two popular tourist destinations – Majuro and Kwajalein Atoll. Both places have a tropical climate with warm and humid weather all year round. The average temperature during the day is around 85 degrees and at night it's around 75. The rainy season in both places is from May to November, with August having the highest amount of rainfall.
If you are planning a trip to the Marshall Islands, it's important to bring lightweight and breathable clothing and to stay hydrated because it can get very hot and humid. Also, it might rain, so it's a good idea to bring a raincoat or umbrella.
How Safe are the Marshall Islands?
The Marshall Islands is a safe place to visit, but it's important to be aware of your surroundings and take precautions to stay safe. You should keep your valuables secure, dress modestly, and be cautious when swimming. It's also important to be respectful and polite to locals, and to avoid confrontation. Before you go, make sure you're up-to-date on all your routine vaccinations and be aware of extreme weather conditions.
The Marshall Islands can be affected by typhoons and other extreme weather events, especially during the wet season from May to November. You should keep an eye on the weather forecast and follow any advice or warnings from local authorities.
Remember to use your common sense and don't take unnecessary risks. If you're unsure about an area, ask locals or hotel staff for advice. By following these tips, you can have a safe and enjoyable trip to the Marshall Islands.
RRE Mariculture Pearl Farm
Avoid an Embarrassing Stop
The Marshall Islands has more beaches than any one person can count. But, not very often do you find a beach with a pearl farm. While visiting the Marshall Islands, make the RRE Mariculture pearl farm in Majuro one of your stops.
Visitors to the farm will see that it is home to a clam farm. This is where large clams are bred. These are sold off to the aquarium market.
Majuro has much to offer including beach cottages near the RRE Mariculture pearl farm that are able to be rented. Tourists can also dive with sharks near this area as well.
What Should I Take to the Marshall Islands?
If you're planning to travel to the Marshall Islands, it's important to pack the right things. The Marshall Islands are hot and humid, bring lightweight clothes like t-shirts and shorts. You should also pack sunscreen, a hat, and insect repellent to protect your skin. The Marshall Islands have beautiful beaches, so don't forget your swimsuit and other beach gear like towels and beach shoes.
It's also a good idea to bring lightweight rain gear in case of rain showers. Bring a travel adapter and chargers for your electronic devices. Don't forget to pack any necessary medications and a basic first-aid kit. You should also have cash and credit cards on hand, as some places may not accept credit cards.
Don't forget to bring a small backpack or daypack to carry essentials while exploring the islands. Make sure to bring your travel documents like your passport and itinerary. It's always a good idea to make copies of these documents in case of loss or theft. With these items packed, you'll be ready to enjoy your trip to the Marshall Islands.
U.S. Embassy in the Marshall Islands
All Americans visiting Marshall Islands should register online with the U.S. Department of State before departure. This will inform the office of your travel plans within the country and will allow them to reach out in the case of an emergency or evacuation.
The U.S. embassy in Marshall Islands provides help to U.S. citizens who are living in or traveling to the Marshall Islands. Some of the services they offer include helping people get new passports or renew old ones, helping with legal problems, and providing information about local laws and customs. They can also give emergency help if someone gets sick, loses their passport, or has some other urgent problem.
Once in Marshall Island, the information for the U.S. Embassy is:
U.S. Embassy Majuro
P.O. Box 1379
Majuro, MH 96960-1379
Telephone: (692) 247-4011
Emergency after-hours: (692)-455 8213
Fax: (692) 247-4012
It's a good idea to check with the embassy's website or contact them directly to get the most up-to-date information about the services they offer.
Ready to start your next journey? Call us at or book online now!
Customer Reviews