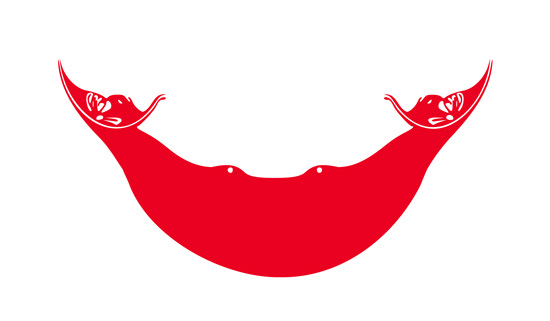 Travel Vaccines and Advice for Easter Island
Easter Island is part of Chile and is located in the southeastern Pacific Ocean.
Over 7,500 people live on Easter Island. More tourists visit the island each year than people live there.
The main languages of Easter Island are Spanish and the native language of Rapa Nui. About 60 percent of the population are of indigenous descent. The rest of the population are Chilean.
Mythology is strong on Easter Island with the island being home to many moais (stone statues).
Do I Need Vaccines for Easter Island?
Yes, some vaccines are recommended or required for Easter Island. The CDC and WHO recommend the following vaccinations for Easter Island: hepatitis A, hepatitis B, typhoid, meningitis, polio, measles, mumps and rubella (MMR), Tdap (tetanus, diphtheria and pertussis), chickenpox, shingles, pneumonia and influenza.
COVID-19 vaccination is recommended for travel to all regions, both foreign and domestic. Check with your local Passport Health clinic if immunization is offered in your area.
See the bullets below to learn more about some of these key immunizations:
See the tables below for more information:
Recommended Travel Vaccinations for Easter Island

VACCINE
HOW DISEASE SPREADS
DETAILS

COVID-19
Airborne & Direct Contact
Recommended for all unvaccinated individuals who qualify for vaccination
Hepatitis A
Food & Water
Recommended for most travelers
Hepatitis B
Blood & Body Fluids
Accelerated schedule available
Typhoid
Food & Water
Shot lasts 2 years. Oral vaccine lasts 5 years, must be able to swallow pills. Oral doses must be kept in refrigerator.
Routine Vaccinations for Easter Island

VACCINE
HOW DISEASE SPREADS
DETAILS

Measles Mumps Rubella (MMR)
Various Vectors
Given to anyone unvaccinated and/or born after 1957. One time adult booster recommended.
TDAP (Tetanus, Diphtheria & Pertussis)
Wounds & Airborne
Only one adult booster of pertussis required.
Chickenpox
Direct Contact & Airborne
Given to those unvaccinated that did not have chickenpox.
Shingles
Direct Contact
Vaccine can still be given if you have had shingles.
Pneumonia
Airborne
Two vaccines given separately. All 65+ or immunocompromised should receive both.
Influenza
Airborne
Vaccine components change annually.
Meningitis
Airborne & Direct Contact
Given to anyone unvaccinated or at an increased risk, especially students.
Polio
Food & Water
Considered a routine vaccination for most travel itineraries. Single adult booster recommended.
There is a possible risk for dengue, a mosquito-borne disease, on Easter Island. Repellents and netting are generally recommended.
There is one hospital on Easter Island, modern hospital with good treatment in Hanga Roa. Severe injury would require evacuation from the island.
To find out more about these vaccines, see our vaccinations page. Ready to travel safely? Book your appointment either call or start booking online now.
Do I Need a Visa or Passport for Easter Island?
If you are a U.S. tourist traveling to Easter Island, you do not need a visa. A valid passport is required. If a minor is accompanying you, you must bring a copy of their birth certificate.
Easter Island Entry Requirements

Do I Need A…
For My Trip to Easter Island?

Passport
Tourist Visa
Business Visa
Vaccinations
Sources: Embassy of Chile and U.S. State Department
What Is the Climate Like in Easter Island?
Easter Island has warm and humid weather all year with temperatures ranging from 70 to 80 degrees. It has two seasons – a wet season from May to August and a dry season from September to April. The most popular tourist destinations on Easter Island are Rano Kau, Anakena Beach, Ahu Tongariki, and Orongo.
Rano Kau is a volcanic crater with warm and dry weather. Anakena Beach has crystal-clear waters and white sandy beaches with warm and humid weather. Ahu Tongariki is an archaeological site with impressive stone statues and warm and dry weather. Orongo is another archaeological site with petroglyphs and the Birdman cult and warm and dry weather.
It's always a good idea to check the weather forecast before visiting Easter Island as the weather can vary.
How Safe Is Easter Island?
To stay safe in Easter Island, a remote island in the South Pacific Ocean, travelers should follow these tips:
Drink plenty of water and avoid prolonged exposure to the sun to stay hydrated.
Respect the ancient moai statues and do not climb on them or touch them.
Be careful when swimming or boating as the waters around Easter Island can be dangerous. Check the weather forecast and follow the advice of local guides.
Be cautious with food and drink, wash your hands before eating, stick to bottled water and avoid street food.
Be aware of your surroundings, avoid walking alone at night and keep an eye on your belongings to avoid scams or pickpockets.
Plan ahead, book tours and activities with reputable companies and keep your travel documents and valuables in a safe place.
By following these tips, travelers can have a safe and enjoyable trip to Easter Island.
Rano Kau on Easter Island
Avoid an Embarrassing Stop
Rano Kau is a popular place to visit on Easter Island. People go there for many reasons.
First, it has beautiful views of the island and the ocean.
Second, it has an old village called Orongo, where people used to have important ceremonies. There are ruins of stone houses and carvings on the rocks. There was a competition called the Birdman Cult that decided who would be the leader of the island.
Third, the crater itself is beautiful. There is a lake and a lot of plants. Visitors can walk around the rim of the crater or hike on the trails around the hills. Fourth, there are many unique birds to see.
Rano Kau is a great place to see the island's plants, animals, and history.
What Should I Take To Easter Island?
Easter Island is a small island in the Pacific Ocean.
If you are planning a trip there, it is important to pack lightweight clothes, sunscreen, sunglasses, insect repellent, rain gear, a camera, and cash. You may also want to bring your own snorkeling gear if you plan to snorkel.
It's important to be respectful of the local culture by avoiding revealing clothing or with offensive slogans. If you take prescription medication, make sure you bring enough for your trip. The weather on the island is mild year-round, with temperatures averaging in the mid-70s.
While credit cards are accepted at some businesses on the island, it's a good idea to bring cash with you, as some places only accept cash.
The electrical outlets on Easter Island use the two-pronged, Type C and Type L sockets found in continental Europe. Bring a travel adapter if you plan to charge your electronics.
U.S. Embassy in Easter Island
All Americans visiting Easter Island should register online with the U.S. Department of State before departure. This will inform the office of your travel plans within the country and will allow them to reach out in the case of an emergency or evacuation.
There is no U.S. embassy in Easter Island, but it is served by the embassy in Chile.
U.S. Embassy Santiago
Av. Andrés Bello 2800
Las Condes
Santiago, Chile
Phone: (56-2) 2330-3000
If you have any questions about traveling to Easter Island or are wondering what shots you may need for your trip, schedule an appointment with your local Passport Health travel medicine clinic. Call us at or book online now and protect yourself today.
Customer Reviews
Passport Health – Travel Vaccines for Easter Island