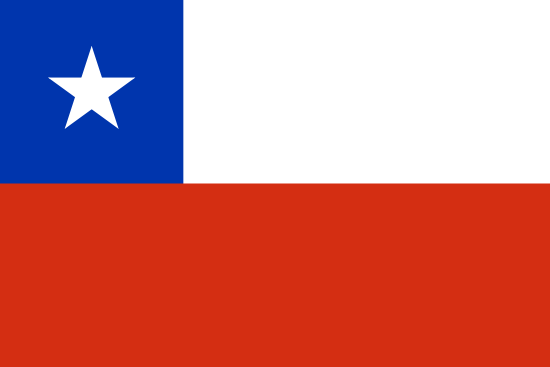 Travel Vaccines and Advice for Chile
Chile often attracts tourists with its unique culture and landscapes.
The northern part of the country contains the world's driest desert, the Atacama Desert. This desert is full of fertile oases containing all kinds of wildlife. Central Chile is home to the capital city, Santiago. This city is has many parks, sporting events, and cultural activities. For a taste of a thriving Chilean nightlife and authentic cuisine, Santiago is the place to go.
Do I Need Vaccines for Chile?
Yes, some vaccines are recommended or required for Chile. The CDC and WHO recommend the following vaccinations for Chile: hepatitis A, hepatitis B, typhoid, rabies, meningitis, polio, measles, mumps and rubella (MMR), Tdap (tetanus, diphtheria and pertussis), chickenpox, shingles, pneumonia and influenza.
COVID-19 vaccination is recommended for travel to all regions, both foreign and domestic. Check with your local Passport Health clinic if immunization is offered in your area.
See the bullets below to learn more about some of these key immunizations:
See the tables below for more information:
Recommended Travel Vaccinations for Chile

VACCINE
HOW DISEASE SPREADS
DETAILS

COVID-19
Airborne & Direct Contact
Recommended for all unvaccinated individuals who qualify for vaccination
Hepatitis A
Food & Water
Recommended for most travelers
Hepatitis B
Blood & Body Fluids
Accelerated schedule available
Typhoid
Food & Water
Shot lasts 2 years. Oral vaccine lasts 5 years, must be able to swallow pills. Oral doses must be kept in refrigerator.
Rabies
Saliva of Infected Animals
Moderate risk country. Vaccine recommended for long-term travelers and those who may come in contact with animals.
Routine Vaccinations for Chile

VACCINE
HOW DISEASE SPREADS
DETAILS

Measles Mumps Rubella (MMR)
Various Vectors
Given to anyone unvaccinated and/or born after 1957. One time adult booster recommended.
TDAP (Tetanus, Diphtheria & Pertussis)
Wounds & Airborne
Only one adult booster of pertussis required.
Chickenpox
Direct Contact & Airborne
Given to those unvaccinated that did not have chickenpox.
Shingles
Direct Contact
Vaccine can still be given if you have had shingles.
Pneumonia
Airborne
Two vaccines given separately. All 65+ or immunocompromised should receive both.
Influenza
Airborne
Vaccine components change annually.
Meningitis
Airborne & Direct Contact
Given to anyone unvaccinated or at an increased risk, especially students.
Polio
Food & Water
Considered a routine vaccination for most travel itineraries. Single adult booster recommended.
Few mosquito-borne diseases are present in Chile. But, some tick-borne infections are present. Consider bringing bug spray on your trip.
Visit our vaccinations page to learn more. Travel safely with Passport Health and schedule your appointment today by calling or book online now.
Is a Passport or Visa Required for Chile?
American travelers to Chile must have a valid passport for entry. You do not need a visa for stays under 90 days.
Chile Entry Requirements

Do I Need A…
For My Trip to Chile?

Passport
Tourist Visa
Business Visa
Vaccinations
Sources: Embassy of Chile and U.S. State Department
Parents must provide proof of relation if traveling with a minor. Original or authenticated birth certificates are considered the best form of proof.
What Is the Climate Like in Chile?
Due to the unique structure of Chile, the climate differs throughout the country. But, the entire region does tend to have consistent, seasonal weather. Chile's summer lasts from December to February, and the winter lasts from June to August.
Northern Chile – Containing the Atacama Desert, this region can have temperatures as high as the low-90's. Travelers should prepare for high heat as well as cold, as night can dip into the 30's.
Central Chile – This region has a Mediterranean feel to it. It has many beach areas that provide plenty of sunshine for travelers to enjoy throughout the year.

Southern Chile – With strong winds and icy areas, it is best to explore this area in the summer months. Temperatures are fairly low all year round and bringing layers is recommended.
How Safe Is Chile?
Chile is generally a safe and secure environment for travelers. Chile has the lowest amount of violent crimes in all the Latin America.
Demonstrations and street crimes do occur, especially in cities. In the metropolitan Santiago area, home invasions and vehicle thefts are more common. To avoid being a victim to these criminal acts, stay alert and aware of your surroundings.
Tourist areas can have pickpockets and be sites of some types of petty crime. Stay aware of your surroundings at all times and, when possible, travel in a group.
Take a Trip to Valparaiso
Avoid an Embarrassing Stop
Valparaiso is a colorful city in Chile that many tourists visit for its beautiful buildings, street art, museums, food and more. Tourists can explore the city's historic neighborhoods on foot or by taking a funicular, which is like a cable car.
Valparaiso is known for its vibrant street art scene, and tourists can take a tour or simply walk around to see the many murals and graffiti art that decorate the buildings. The city also has several museums, including one about fine arts, natural history, and naval and maritime history. Tourists can also enjoy traditional Chilean cuisine or international dishes at one of Valparaiso's many restaurants, cafes, and bars.
Nearby wine regions like the Casablanca Valley offer opportunities for wine tasting. Valparaiso is located on the Pacific coast, so tourists can take a boat tour or go to the beach to enjoy the stunning views.
Valparaiso has something for everyone, and tourists are sure to have a great time exploring the city's unique culture and attractions.
What Should I Take To Chile?
While a developed nation, there is still some preparation needed for a trip to Chile.
Sunglasses – It is almost always sunny in Chile, especially near the beaches. Bring along a good pair of sunglasses to protect your eyes during your time outside.
Layers – Chile, especially in the northern region, has unpredictable temperatures. Bring layers of clothing such as a hoodie, sweater, or jacket.
Walking Shoes – There are a lot of parks and walking paths throughout Chile. Whether you are visiting a city, beach, or nature site, you should expect to be walking a lot. Comfortable walking shoes are key to helping you enjoy the trip.
U.S. Embassy in Chile
It is recommended to register online through the U.S. Department of State before traveling to Chile. This gives the Embassy the knowledge to be able to contact travelers in the event of an emergency.
U.S. Embassy Santiago
Avenida Andres Bello 2800, Las Condes
Santiago, Chile
Telephone: +(56-2) 2330-3000
Emergency Working-Hours Telephone: +(56-2) 2330-3716
Emergency After-Hours Telephone: +(56-2) 2330-3000
Fax: +(56)(2) 2330-3710
It's important to check with the embassy directly or on their website to see what services are available and when.
Ready to start your next journey? Call us at or book online now!
Customer Reviews
Passport Health – Travel Vaccines for Chile

Overall rating: 5 stars – 7 reviews

"

Very Informative and Professional

"

"This was an excellent presentation of hazards in Chile and the advantages to the shots we needed to obtain to maintain our health as well as preventative health. She had taken the time to highlight my copy of the booklet and was very thorough and knowledgeable."

"

Great experience!

"

"I was able to get an appointment the very next day for a trip that was happening in less than a week. I received lots of great information about potential health issues in Chile. I was thankful for the advice and my friends (who did not go to Passport before hand) even needed to use some of the over the counter meds that I packed after the advice I received."

"

Information and Vaccines

"

"What a great resource to have, there is a tremendous amount of information to know before leaving the country. This is my first child who is studying in Chile and it gave me great comfort that she has all information she needs to be safe. Thank You"

"

Great Clinic

"

"Second time here to get ready for my trip to Chile! Nurses here are very helpful !"

"

Very Helpful Service

"

"I had to get a Yellow Fever shot for an upcoming trip to Chile. The nurse who saw me was extremely pleasant and knowledgeable. While I was there, I got typhoid and hepatitis A boosters in addition to the Yellow Fever shot. I now feel well inoculated and ready to travel."

"

Job Well DOne

"

"My husband and I went to Passport Health, to prepare for a trip to Chile. The entire process was well-designed and efficient, from online health questionnaires to in-office experience to itinerary for our trip. I thank you for a job well done."

"

Just what I need

"

"Was planning a trip to Chile and went to their office in Englewood, NJ. Filed my info online to speed up the initial consultation. No wait time on any of my appointments (got initial vaccinations and follow-up boosters). I also received a brochure with vaccination requirements/recommendations, plus general health & travel tips for my destination – nice to see them go an extra mile… They also offer additional health products; mosquito repellent, creams, digestion tablets, etc…"

On This Page:
What Vaccines Do I Need For Chile?
Is a Passport or Visa Required for Chile?
What Is The Climate Like In Chile?
How Safe Is Chile?
Take a Trip to Valparaiso
What Should I Take To Chile?
U.S. Embassy in Chile